Nothing compares to the feeling you get when you make your own money. In fact, most times, it does not even have to be a lot of money. As long as your efforts translate to monetary rewards, it feels amazing!
Since the internet, making money has become inherently easier. And it only continues to be so as internet use becomes more widespread and technological advancements are innovated to support these types of ventures. Today, a decent income can be made from the comfort of your home. In fact, more and more people are now choosing to go for home business opportunities rather than conventional employment which involves working for someone else.
In this article, I will show you some of the most effective opportunities that are currently available for you to exploit. If done right, these opportunities will potentially help you to make your own money.  This list is meant to give you many different ways to choose from.  Some of these methods are only to make a few extra bucks, while other methods could be used to make a significant income from your own home.
While you may not find all of these opportunities appealing to you, there should be a couple that you can start implementing as soon as possible.  Let's get started!
---
1.  FREELANCE WRITING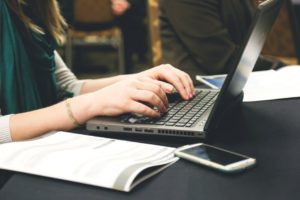 If you enjoy expressing yourself through writing, you will absolutely love this one. If done correctly,
freelance writing
can be very lucrative. Written content will never go out of style, and as long as there are websites, there will be the need for writers and content creators.
Getting started with freelance writing is also quite easy. No major qualifications are required at all. All you need is a laptop and good grammar. Simply set up a simple blog and use that as a marketing tool by consistently publishing your content on there.
If you feel stuck, there are many free online courses you can take to familiarize yourself with this field. Then all that will be left to do is write, write, and do more writing.
If setting up a blog is a little too much too soon and you just want to dip your toes in this world, crate a gig a Fiverr, signup to Textbroker or other similar freelancing sites.  This should be a good place to start.
Freelancing is great because you can make as little or as much money as you want.  Once you create a clientele, you should be able to garner a significant income but you can start slow until you get more comfortable.  There a ton of people whose sole job is to write content as freelancers!
---
2.  TAKING SURVEYS
Today, survey sites are abundant online. This has been prompted by the simple fact that more and more businesses are moving online and more and more people are confident doing their shopping through the internet. Market research has therefore become necessary to tweak the services and products needed by the millions of customers. Because of this, taking online market research surveys has become a lucrative money-making opportunity for many people.
Sites like Swagbucks and Survey Junkie are some of the best examples of top-dollar survey sites that in my opinion will help you to rack up that extra cash you need. They offer novel services like watching videos and playing games that will help you to earn extra. These extra activities are an excellent way to make money doing what you do every day.
After taking surveys, and meeting a minimum threshold (varies by site) you will be paid in cash or redeemable points. The payment options are quite flexible and will depend on the site you are using.
You should know that taking surveys will not make you rich. It is definitely not as lucrative as freelance writing can be.  But if you are looking for some extra cash to pay some bills or treat yourself with something nice, doing surveys is the quick way to go.
Check out this article on legitimate surveys that pay cash!
---
3. TUTORING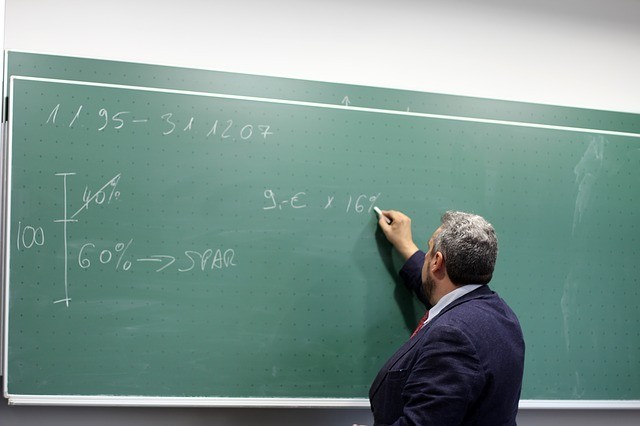 In our everyday lives, there is always something to learn and therefore, teachers will always be in demand. It might be a language, science or a skill like baking. As a tutor, the more demanding the topic or skill to be taught, the higher the pay you will be able to charge your clients. Business skills like consultancy are generally most profitable since you can charge much more for your time.
Other skills from teaching languages to music, to helping with reading and writing are very easy to turn into business opportunities. These can be reasonably lucrative and highly rewarding too. You could also develop online courses and sell them to get extra cash.
The fee you will charge for your services depends on several things, including your location, experience and the vocation you will be teaching. Making millions through tutoring is not what you should be aiming for, though. Do not expect to get rich quickly this way.
Establishing regular customers should be your target. This can only be achieved through exceptional teaching. Your students have to learn something at the end of the day. How well you teach will determine your success. The quicker the students learn, the faster you earn and the faster more people will stream in.
Make sure that you have a passion for what you are teaching. It will take you further than you might think.
This method is another one that is very flexible.  You can make a little money on the side or grow it into a full-time gig after you have secured a large enough student base!
---
4. PROOFREADING
If catching an error has always been your kind of thing, then this is the perfect way to monetize your hobby. Proofreading is a little-known side hustle that pays surprisingly well. There are people who report making between $1000 -$4000 a month! The best part is that if you have no idea where to start, there are free courses on the web to help you out. This is another flexible way to make your own money that can eventually grow to replace your income.
---
5. VIRTUAL ASSISTANT
A virtual assistant is an off-site secretary. Virtual assistants work from home. They communicate with the bosses via chat, FaceTime or any other real-time service. Services offered by the virtual assistant manager include everything from content creation, email management, bookkeeping, social media, graphic design and more!  Many people do this on a full-time basis.
---
6. TRANSCRIBING
Transcriptionists listen to an audio file and type what they hear. This is for those who have an ear and an eye for detail. It involves sitting for long periods listening and typing.  While I know that many people do this type of work, It is not personally one that I like.  I included here because it is used by many people.  My issue with it is that it takes A LOT of time.  Listening to a recording and writing down what you hear seems like a cinch but it is tedious.  This type of work is featured on sites like Amazon Mechanical Turk and offers a fairly low payout.  I think this is good if you want to make a few bucks but not necessarily good if you want to make a decent side income
---
7. GETTING CASHBACK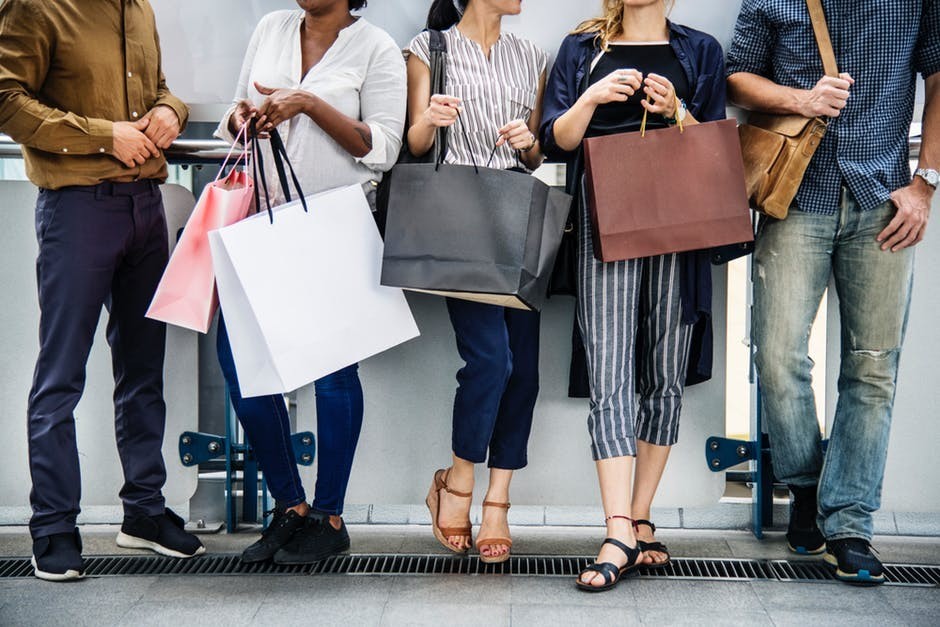 I know!  This is not really a way to make your own money.  But I feel like saving a buck is just as important as spending time making a buck.  So here it goes ?
Cashback sites offer a great way to help you save some of the money you spend on shopping. If you shop online regularly, these sites will prove to be incredibly lucrative. Sites like Dosh, Drop, and Ibotta are just a few of the platforms that offer this service.
Since most of the shopping trips take place online, these cashback companies are linked to online retailers like Amazon and some physical retailers like Walmart or Uber. Each time you do your shopping at the linked online retailers, you earn points which are redeemable in the form of cash or gift cards.  All you have to do is link your credit card to these service providers and the savings start write away!
On platforms like Drop, you will have to link either your credit or debit card-your choice. These cards can only be linked once. This platform offers you the convenience of earning Cashback opportunities passively without having to engage the platform all the time.
---
8. SELLING YOUR STUFF ONLINE
Getting rid of your old stuff can give you that extra boost of cash you may need on short notice. If you have stuff that you no longer need, such as clothes that you will never wear again, old toys or even outdated electronics, selling them online is the best way to declutter.
Electronics are particularly popular online. Perhaps it is because a flagship phone these days goes out of style within a matter of weeks. Well, if you want to sell yours, platforms like BuyBackWorld offer you this service. They help you to sell your old electronics for cash. And it is all so simple and straightforward to use.
---
9. GET PAID TO WORK OUT
Another one of those that is not exactly the traditional way to make money.  But it results in putting cash in your pocket so I included it here.
With apps like Achievement, you get the motivation to work out and live a healthy lifestyle since you earn points and money from it.
This method of earning money is pretty easy. All you have to do is simply log in to your account on the app to record your daily work out details, your water intake, meditation time and other health information of that sort. To do this, you will have to link various health apps to the Achievement app. These secondary apps will help you log in all your health information to the main app to help you earn points.
Achievement can be linked with various health apps on both iOS and Android platforms or devices. These apps include Apple health, Samsung health and so forth.
This is one of my favorite ways to get some extra cash doing something I love. Many people out there share my new-found obsession for workouts and are thus perfect candidates for the Achievement app. If you are one of them, why don't you enhance your workout experience by adding a little more life and motivation to it?
Getting the app is a good thing but how often you work out will determine just how much you will benefit from installing it on your phone. It is best and highly recommended that you install it only when you have a good workout routine. Incorporating it into your normal lifestyle will ease the use of the app, almost normalizing the experience. You will not view it as a job rather as a motivation to get up and hit your daily targets.  A word of caution, you will not make a lot of money doing this, but if you already have a Fitbit and workout every now and then, why not make some money while you are at it?
---
10. GET PAID TO WATCH VIDEOS AND PLAY GAMES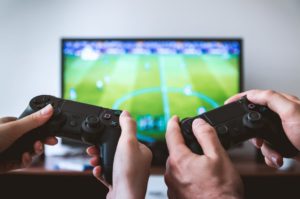 You can also get paid to play games and watch video games. This would have sounded ridiculous just a few years ago! This method will not make you rich but you can make enough for some spending money.
If you enjoy playing games and watching videos, there are sites that are willing to pay you to do this for them. Swagbucks comes to mind. On the site, you will find a list of sponsored games for you to play. Upon completion, you will earn redeemable points that will be directed to your account.  Bananatic is another site that pays you for playing games.
Check out my Bananatic review here!
---
11. AFFILIATE MARKETING
This final method is for those that are looking to potentially make a significant income.  If you are looking for financial freedom and a way to become your own boss, this is the way I recommend!
Affiliate marketing is a business model where you get paid a commission for promoting another person's products. As an affiliate marketer, you do not have any products of your own. Instead, the product owner, who could be an individual, company, or even an online retailer, pays you for pushing their product.
Affiliate marketing works on a cost-per-acquisition or a cost-per-lead basis. Put simply, this means that as an affiliate, you will get paid when someone takes an action in terms of buying a product or signing up for a free trial.
To be a successful affiliate marketer, you need to have a sizable audience. The best way to amass this audience is by setting up a website for your business and populating it with relevant content that will attract readers to you. Try to focus on helping your readers and giving them value through your content. This way, they will trust your authority and be more willing to purchase something that you recommend.
Affiliate marketing is not a get rich quick scheme.  It takes hard work and time to get off the ground.  But the results can be amazing.
Here are two articles that will tell you all you need to know about Affiliate Marketing and the opportunities that it affords:
What is Affiliate Marketing and How to Start!
Can You Create an Income with Affiliate Marketing?
---
FINAL THOUGHTS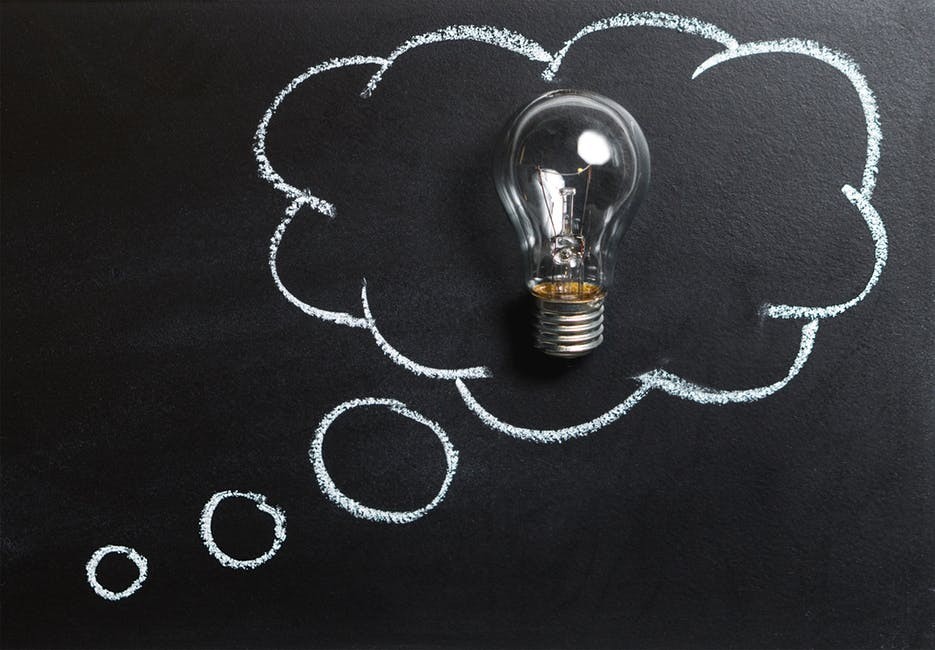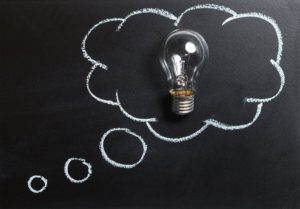 Making your own money is an absolutely wonderful thing. Few things are more liberating than that. And in this day and age, anyone can achieve this. All you have to do is to have the confidence to step out of your comfort zone and really try something for yourself. There are lots of opportunities waiting for you. This post gives you a few that you can get started with.  With some practice, each one of these can become a go to way to make your own money.
I included links in this article that will take you to additional resources related to each of these opportunities.  I hope you find them helpful!
Do you have any other ways to make your own money?  Let me know in the comments!
To your success,
Mike Aha