It is hard to downplay the massive benefits that good social media marketing can have for any business. If done right, it can expose your business to a massive audience and even give you free advertising when people share your posts within their circles.
One of the most popular social media sites for business is Facebook. Its greatest strength lies in the fact that there are many specialized groups and pages where people from niche industries meet to interact. Marketing directly to these communities will have your products and services viewed by people who are actually interested in them, and you will see a massive increase in your conversions. It is also a great way to build authority in your industry.
However, this is where things get tricky. While Facebook groups and pages can lead to conversions, you have to join them and market to them one by one. Plus, active members on these pages can usually tell pretty easily whether or not you belong to their community. This means you have to be active in these groups and build some rapport with other members first before you can start marketing your services to them.
Now, there are millions of Facebook pages and groups out there. You have to join a bunch of them, work on building your authority and brand with them, before marketing directly to them and making those sales. If this sounds like a lot of work, that's because it is. It will take a lot of time and effort to build up your business this way. If you are a team of one, imagine having to do this for one, then five, then twenty, then one hundred Facebook groups and pages. It can get very boring and very exhausting really fast.
That's where auto posters come in. These are services that automatically post to Facebook Pages and Groups on your behalf. A Facebook auto poster allows you to take advantage of hands-free, automated social media sharing. It allows you to instantly share news, blog posts, alerts, and photos on various Facebook groups. Some of them will even let you queue up items and create a posting schedule.
There are lots of Facebook auto posters out there. Some of them are actually pretty great, and most internet marketers cannot imagine their lives without them. Inevitably, there are many others that are subpar at best. They may have privacy issues, and since you are posting directly on a platform that the whole world can access, this is definitely not good news. Finally, there are those that are outright scams, designed to swindle people out of their hard-earned cash.
One Facebook auto poster that has recently become quite popular is the Facebook Autoposter by FbHomeBiz. This review will focus specifically on this product. What is Facebook Autoposter? How good is it? How does it actually work? Is it really legit or a scam? This article will answer all these questions and more.
Let's dive right in, shall we?
---
WHAT IS FACEBOOK AUTOPOSTER?
Fa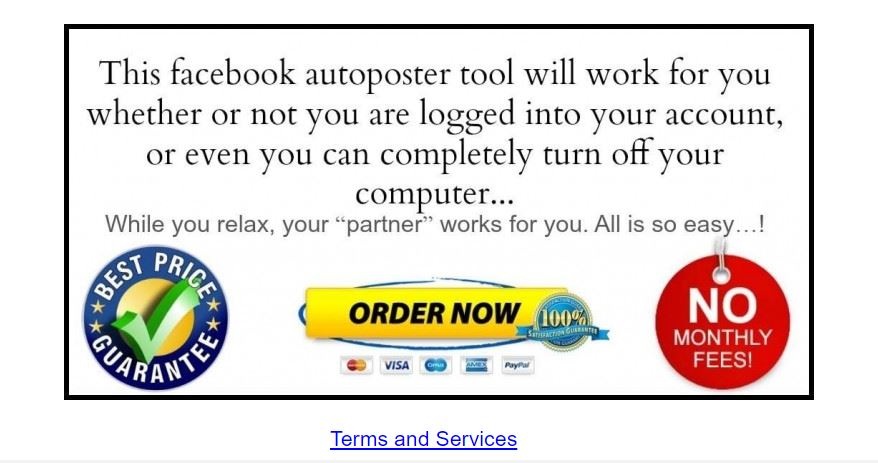 cebook Autoposter is an automated Facebook posting service that promises to make posting directly to hundreds of Facebook pages and groups as easy as pie.
The platform's official website is a single webpage that is hosted on Webstarts. This is significant for a number of reasons. Before we get into that, here is a little background on what Webstarts is.
Webstarts is a company that was founded by Adam Barger several years ago. According to its website, it has been used to build over 3.8 million websites to date. The platform provides simple website builder tools that allow anyone to set up a working site without needing to rely on a professional web designer, just like WordPress does.
It has a free option, which anyone can use to try out the service. It will allow you to create an unlimited number of pages and store up to 1GB of data. However, you get no SEO perks, e-commerce features, mobile optimization, and multimedia features.
The free option is meant to show you what the platform can do. Therefore, there is no deadline for the trial period, although your site will have limited functionality and a large banner ad advertising Webstarts' services.
It is this banner ad that tells us Facebook Autoposter is using Webstarts' free option. Plus, the domain name also credits Webstarts as the hosting service provider.
Right off the bat, this is a huge red flag. Webstarts' cheapest plan costs $7.16 a month. Surely a company that wants to look professional to prospective clients would go for this? Anyway, more on this a little later. First, here is a look at Facebook Autoposter's official website.
---
WEBSITE BREAKDOWN
The official Facebook Autoposter website is quite plain. It is a single page site, with no menu to navigate around with. The makers of the site probably had no choice but to do it this way due to the limitations of the Webstarts free plan.
The first thing you see is an image that outlines how the product works and its key features. The images are pixelated and not HD, which gives everything a rather unprofessional look. The text in the image also has lots of grammar errors that only make things even worse. Here is what it says, verbatim at the time of this writing this review: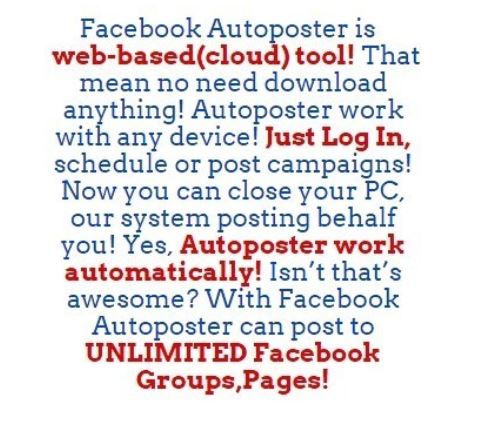 It is cringe-worthy to read. And this is on the site's main page! Talk about putting your best foot forward!
Anyway, it goes ahead to talk about the features of the platform, including:
Customizable, where you get to decide the posting frequency and how many groups get to see your post every day.
Automatic, meaning you can set it up and forget about it and it will keep working for you
Incognito, meaning Facebook will never know it is running in the background
Supports Youtube video posts
Now all this is well and good, but if you are like me, that third feature caused you to pause a little bit. Third party programs running in the background on top of other systems are a little complicated.
For example, Google Chrome supports Chrome Extensions, which add a few extra functions to your browser. However, the only extensions that Google recognizes are those listed on the Chrome Web Store. If you install something from elsewhere, they do not accept any liability for any issues that may occur due to that fact, and your browser will give you lots of warnings to that effect. Unrecognized third-party extensions can contain viruses, or unscrupulous developers can use them to steal your information. Sometimes, they can simply cause your browser to start acting funny.
In most cases, when browser extensions cause problems, you can simply uninstall them or reinstall your browser and everything will be fine. Things are a little different when it comes to social media accounts.
With Facebook, you can also allow third party services to give the platform some additional functionalities. For example, there are Facebook Games that allow you to play games on Facebook, apps that give you insights of your ad campaigns, and, in this case, auto posters that allow you to post to easily post to a large number of groups and pages.
Facebook recognizes a few of these services, and when you allow them to access your account, you should have no trouble at all with them. However, there are also other third-party programs out there that are designed to take advantage of people. You might install them thinking they'll do one thing, when in reality they do something completely different. By the time you notice this, it may be too late. Plus, you cannot reinstall your Facebook account, so issues that arise in this way can be quite hard to fix.
That being said, let us give this platform the benefit of the doubt, for now.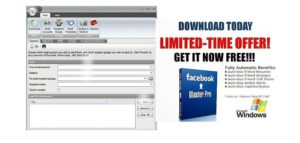 Further down the site, you'll get more promises of what this site can do for you. They say they have also thrown in an "Automated Facebook Group Joiner", a bulk email sender, and a "Facebook Blaster Pro", which will help you send mass friend requests, mass friend messages, and mass friend wall posts. You can get all these things at no extra cost to you.
They claim to be the cheapest Facebook Autoposter on the web. How much is it, you ask? Well, they promise to give you all these tools for a one-time payment of $12.
At the bottom of the page, right below the terms and services, there is an image link that leads to another similar site called TrafficGen. It is still hosted (for free) under Webstarts, except this time, the site sells "unlimited traffic."
---
HOW DOES IT REALLY WORK?
The site is only a single page, with no information at all about how you can get started with this platform. All you get is a large "Order Now" button, which leads you directly to PayPal. There is no submission form or anything like that. All you can do is pay and wait. What happens once you make a payment? Your guess is as good as mine. But there obviously aren't any testimonials from happy clients to make you optimistic.
---
RED FLAGS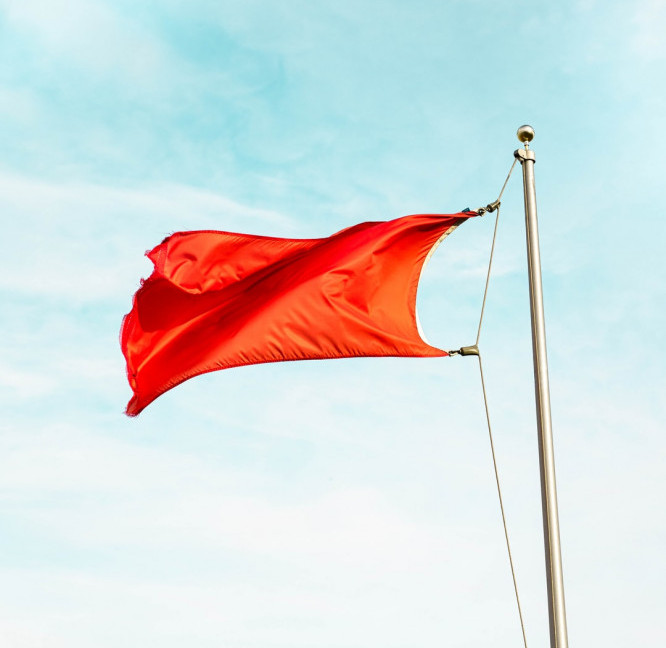 There are several red flags with this product that should make anyone take a step back and think twice before making a purchase.
The official website is very low quality. As mentioned earlier, they are using a free template and free hosting to market their services. The people behind this Facebook Autoposter clearly did not want to spend a single cent on their product. What are the chances that it actually works as advertised?
There is no way to tell who the people behind this service are. No names, no addresses, nothing. Who will you reach out to if things don't work out?
There are no testimonials from previous happy users. Wouldn't the "best 100% working FB Auto Poster" on the web have a ton of people raving about it?
It has zero social media presence. For a company whose entire business model is built around a social media site, I'd say this is a massive red flag.
There are only three statements in the terms of service. The first says that you agree not to disclose any of the methods this product uses. The second says that they offer no refunds, and the final says that you agree in full to their terms and conditions.
---
IS IT WORTH IT?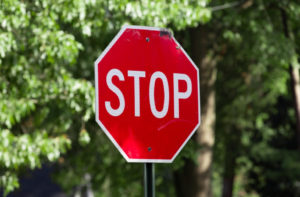 At only $12, Facebook Autoresponder is very cheap. It even comes as a bundle with a bunch of other services, making it even cheaper. So, should you go for it? No.
In the tech world, and like most things in life, cheaper does not always mean better. This is relevant here because a service as cheap as this obviously has no security features in place. You risk losing your personal information, and with Facebook, your entire identity, whenever you use it.
In the end, it all comes down to that age-old question: how much is your privacy worth?
Additionally, the simple fact that the website itself does not give you any confidence in the product creator's intentions should be enough to make you think twice.
It is for these reasons that I would definitely not recommend this product to anyone.
---
IS THERE A BETTER ALTERNATIVE TO FACEBOOK AUTOPOSTER?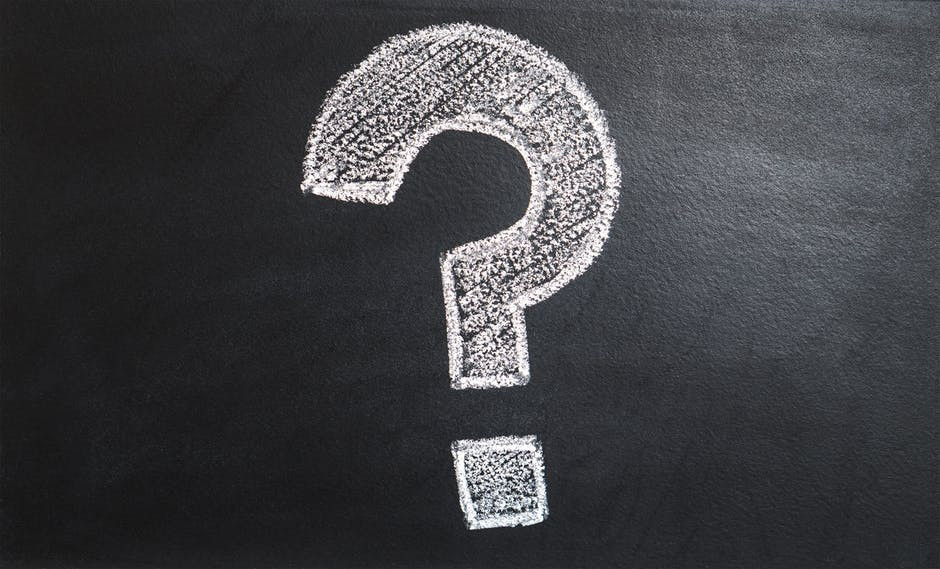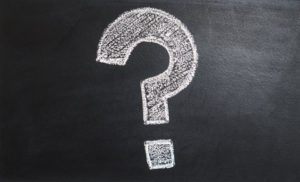 You are probably searching for Facebook auto posters because you need a way to get the word out about your business. You want more people to know that you are selling certain products and services. If this is the case, I recommend looking into affiliate marketing.
Affiliate marketing is a business model that allows you to let other people do the heavy lifting for you. They will advertise your products and services for you and attempt to make sales on your behalf. If they are successful, they will earn a small commission from the profits.
This actually works both ways. If you want to be an affiliate marketer, you will be recommending other people's products and services to your circles, and earning a commission whenever you make a sale. It is such an easy and straightforward business model, and it has the potential to give you the kind of financial freedom you can only dream of.
This is why affiliate marketing is the world's leading business model on the web, and hands down the best way for anyone to make some extra money online.
If you are interested in affiliate marketing, I highly recommend doing it with Wealthy Affiliate. Wealthy Affiliate is an affiliate marketing platform that will teach you everything you need to know about the business while at the same time giving you all the tools you'll need to help your business grow.
The platform also has a massive community of over 2,000,000 members who are always eager to help each other out. This means you will never be alone as you grow your business. So, if you are looking for guidance, tutorials and lessons, lots of tools, and a very helpful community, Wealthy Affiliate is where you'll get all this and more.
LEARN MORE ABOUT WEALTHY AFFILIATE – CLICK HERE NOW!
The best part is that it is available for free! Wealthy Affiliate has a free option that you can sign up for and check out what the platform is all about. You'll have access to almost all the tools Wealthy Affiliate has, limited access to some of the lessons, along access to the community. This should be more than enough to help you get your affiliate marketing business off the ground.
If you like what you find there, you can then upgrade to the premium plan. This will open you up to a whole world of opportunities, allowing you to supercharge your business and take things to a whole other level.
Don't take my word for it, though. You have to try it out for yourself to see just how great Wealthy Affiliate can be.
---
FINAL THOUGHTS
While Facebook Autoposter could potentially work as advertised, I would not advise anyone to use it. It looks dated and unprofessional, and quite possibly spammy. There are higher quality options available online that you can explore.
If you are looking to make money from home, building your own business, I highly encourage you to consider affiliate marketing.  Check out the resources that are available to you at Wealthy Affiliate!  It is completely free for you to test drive.  No credit card needed and you can take all the time you need.  The courses and resources available will give you a great springboard to success.  I will also be there to answer any questions you may have.
CHECK OUT WEALTHY AFFILIATE NOW
Whatever you decide to do, though, I hope this Facebook Autoposter review has helped you come to the right decision. Good luck!
To your success,
Mike Aha
SOME HELPFUL ARTICLES:
How To Start in Affiliate Marketing
Create an Income with Affiliate Marketing
How To Quit Your Job and Work From Home