Have you been recently approached by a friend or family member with "the opportunity of a lifetime" where you can "make money and stay healthy at the same time?" Was this opportunity Zurvita?
Well, I was. And I chose to do a little digging into the company first. So, before you grab all your money and hand it over to them, you need to read this Zurvita review.
Before I go on, I'll gladly answer the title question. No, Zurvita is not a scam. But does this mean you should invest in them? Nope. This unbiased review will show you exactly why you shouldn't.
---
WHAT IS ZURVITA?
Zurvita is an
MLM company
that specializes in the health and wellness sector. It was founded in 2008 by Mark and Tracy Jarvis.
Being founded in 2008 means that it has been around for a surprisingly long time. Most MLMs have a 2- or 3-year lifespan. The reason for this is that they have rebranded themselves a number of times over the years.
Zurvita was founded as a tech company. They sold tech support products and cell phones. This didn't work out too well for them, so they reverted back to the tried and tested MLM business model: selling health and wellness products.
The reinvention worked pretty well for them. Today, Zurvita has over 28,000 distributors, making the company almost $100 million in annual revenue. The company is also publicly listed on the NASDAQ exchange.
---
THE PRODUCTS


If you want to be part of Zurvita, it is important to know the products that you'll be selling. Here are some of the products the company offers:
Zeal for Life– This is the best-selling products from Zurvita. It is a health drink that promises to boost your energy levels and improve your health while also making you healthier.
Zurvita Transformation system– It is a weight loss program that comes with several different products (fat burners, cleansers, and so on) and a training package that will teach you how to maintain a healthy lifestyle.
Zurvita Protein– It is a protein powder that is available in two flavors: chocolate and vanilla. All you have to do is add water, milk, or fruit juice to taste.
Zurvita Welcome Kit– This is what you'll have to buy as a Zurvita distributor. It costs $39.95
Most of Zurvita's products contain rice bran. The company's researchers have found a way to make it stable and nutritious using a patented formula, which is actually kind of impressive. They also use a number of other natural ingredients, but rice bran is the most marketed because of their formula.
---
HOW TO MAKE MONEY WITH ZURVITA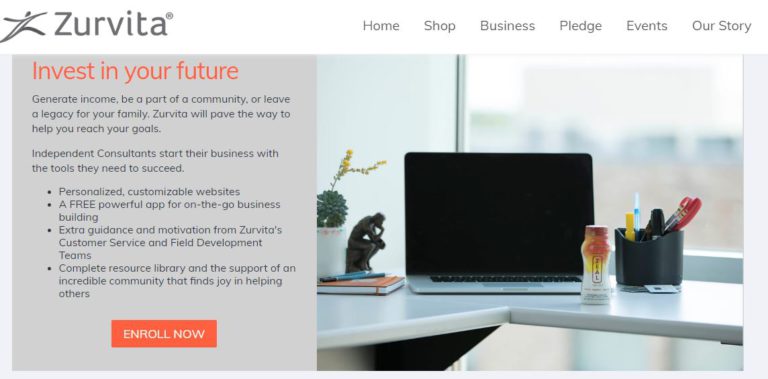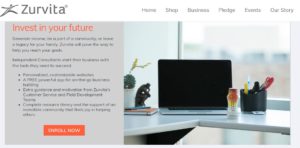 If you want to make money with Zurvita, there are two ways to do it.
The first way is through direct sales. This is pretty straightforward and comes from your sales of Zurvita products.
The second method is more interesting. It is how all MLMs work: recruitment. This is where you recruit people into the Zurvita Business and earn commissions from their sales and recruitments.
The compensation plan is a little more complicated, though:
Personal Sales– You get paid for this in two ways. First is through direct sales, where you can earn a 20% commission per sale. The second is by getting customers to sign up for an auto-ship order. This will earn you $30-$50 upfront and a monthly commission for as long as they remain signed up.
Monthly Sales– Here you earn a 20% commission from the sales your direct recruits make. You will also get paid a $50-$100 "builder's bonus" the first time your recruits purchase a starter pack.
Team Bonus– You'll get paid $400 for every 3000 pints your team earns. A specific number of points is allocated to every product Zurvita has, and this is what determines the team bonus.
Overrides- These are commissions paid up to 8 levels deep in the downline at 5% per level.
Infinity Overrides– These the same as overrides, but paid to people at Presidential Director level and above. They are also not limited to 8 levels.
Rank Achievement Bonuses– Whenever you climb up a rank, you qualify for a rank achievement bonus that is dependent on your level.
---
IS ZURVITA WORTH IT?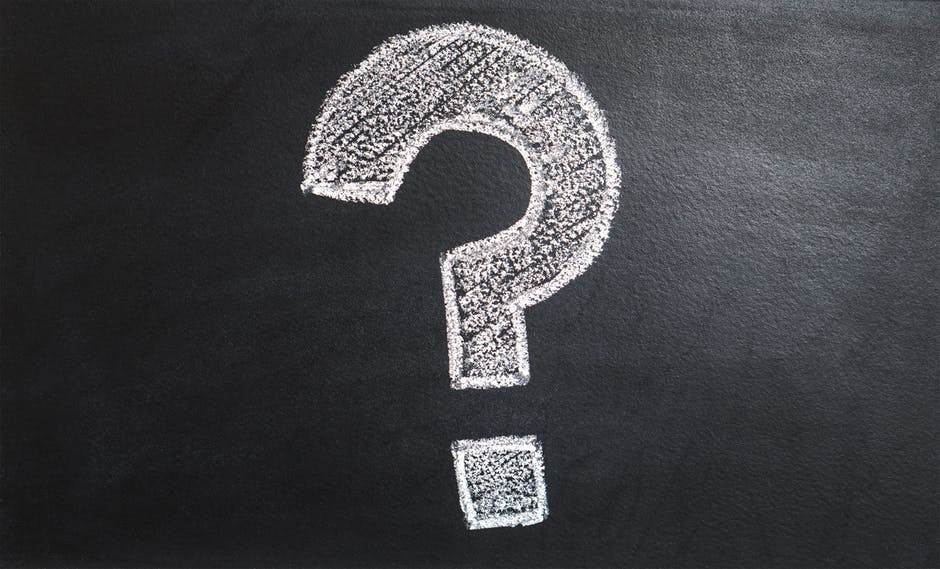 As you can see from the compensation plan, at least 40% of the cost of the product is commissions. The actual cost of the product is almost half the asking price, which goes to show that Zurvita's products are extremely overpriced. This explains why they are so expensive compared to other similar products in the market.
Everyone knows that expensive products are extremely hard to sell. Being overpriced in this way makes it harder to get buyers and make money, which means when you join this company, you will likely end up buying products you can't sell.
But that is not all. I believe the main reason you should avoid this company is because it is based on an MLM structure.
MLMs have a bad name. And for good reason: the people who do all the work and actually need the money make the least of it. The guys at the top are the ones who rake in all the cash, and they make it extremely difficult to ascend up the ranks.
I found their income disclosure statement for 2015 online, and what I saw was very shocking! I wasn't surprised that they have not released another income disclosure statement ever since!
Here is what I found.
Only 1% of the company make a significant amount of money through the program. And these are the people at the final two levels.
The people at the lowest two ranks had an annual income of $134 and $376 respectively. For the whole year! And they make up almost 90% of the entire company. These are the people who do all the heavy lifting and make all the money for the people at the top. Only to take home between $11 to $31 a month.
So yes, Zurvita is a legit company, and yes, it is even publicly traded. But is it worth it? Nope. And that's why I would not advice anyone to join them. You will only end up working too hard for close to nothing, only for the people at the top to make all the money. And if you think that you can be patient and steadily climb up the ranks to become part of the top, think again. They make it incredibly difficult to climb up the ranks. It will likely take years before you make it to the top 4 ranks, and by then the company will probably be long gone.
Yes, exactly. Zurvita is not doing so well in the stock market. It is only available in 7 markets (compared to the usual minimum 10). Plus, the stock price is now only $0.14 (as of 14th April 2020), down by $0.01 just a day earlier. This puts it in grave danger of being delisted and the company eventually shutting down altogether. Where will that leave you?
---
ARE THERE BETTER ALTERNATIVES TO ZURVITA?
If you have been wondering whether there are any better alternatives to Zurvita, then the answer is yes: affiliate marketing!
Affiliate marketing is by far the best way to make money online. It is a business model where you earn a commission by promoting someone else's products and services, taking the burden of product ownership and all the costs associated with that out of your hands.
As the affiliate, your job then becomes finding the products that you like and recommending them to your audiences. You'll do this through your affiliate link, which is a special type of unique link that attributes the sale of the product to you, the affiliate. You will then get paid your commission for that product.
Affiliate marketing has several great benefits. For instance, it allows you to be your own boss, working whenever you want, with whatever company you want, and promoting any products that you like. It also has an uncapped earning potential, meaning that you can make as much money as you want through affiliate marketing. The more you sell, the more you earn.
Another great benefit of this business model is the fact that it can be the key to the kind of financial freedom you want. When you are your own boss and making as much money as you want, you'll finally achieve what most people go their entire lives only dreaming of.
It is also very cheap to start. Almost every other business will require a significant initial investment just to get started. Affiliate marketing is different. You can get started at almost zero cost to you. All you need is an affiliate link and voila! You are in business. As long as you can get that link in front of people, whether through social media, YouTube, or your website, you will start earning a commission from every purchase made.
Affiliate marketing also has a very low barrier to entry. This means that almost anyone can do it, no matter their level of experience, education, or any other qualifications. It is hard to say the same about any other business model. Even if you have no technical skills, you can get started with affiliate marketing at almost no cost.
Unfortunately, this last benefit of affiliate marketing is also its main downside. Since almost anyone can be an affiliate marketer, the business has become insanely competitive. It is hard to stand out from the sea of affiliates, especially if you are just starting out.
This, coupled with the fact that an affiliate marketing business takes time to build, is the main reason why so many people give up along the way. They come in thinking that it is a get-rich-quick scheme, only to end up losing in the end. Affiliate marketing takes time, hard work, and dedication. If you are not prepared to put in all of these into your business, then this is not for you.
However, if you are in it for the long haul, then you need a little guidance to help you get started and get your business to stand out. This is where Wealthy Affiliate comes in.
LAUNCH YOUR OWN AFFILIATE MARKETING BUSINESS – START HERE!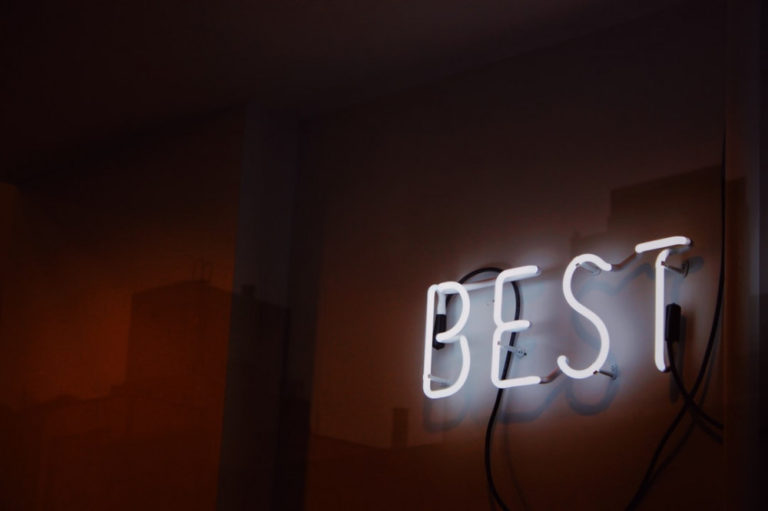 Wealthy Affiliate is an affiliate marketing company that promises to help you get started with affiliate marketing. It has tutorials, courses and classes which will help you get familiar with everything that affiliate marketing is about and how to get started with it. It also has tools and resources to help you grow your business and make it stand out.
The cherry on top is the massive community that Wealthy Affiliate has. There are over 2,000,000 affiliates on the platform, all looking to grow their businesses. This has created a very helpful and supportive community that is always looking out for each other, especially beginners.
The best part is that you can become a part of this community for free! Wealthy Affiliate has a free plan and a paid plan. The free plan is a great way to find out everything that the platform has to offer and to try out the tools and resources it has to help you see whether or not it is something that will work for you. You get to do all this without any monetary commitment from your side.
If you like what the free plan shows you about Wealthy Affiliate, you can then upgrade to the paid plan. The paid plan gives you access to everything the platform has to offer, including all the lessons and videos, all the resources and tools, and unlimited access to the community and one-on-one help.
This will do wonders for you affiliate marketing business. You will be able to witness unprecedented growth happening right before your eyes, and you will bless the day you stumbled upon this platform.
Trust me, it has done all this and more for me. That's why I highly recommend Wealthy Affiliate to anyone looking to make some money online.
CHECK OUT MY TOP RECOMMENDED AFFILIATE MARKETING TRAINING – START FOR FREE!
---
FINAL THOUGHTS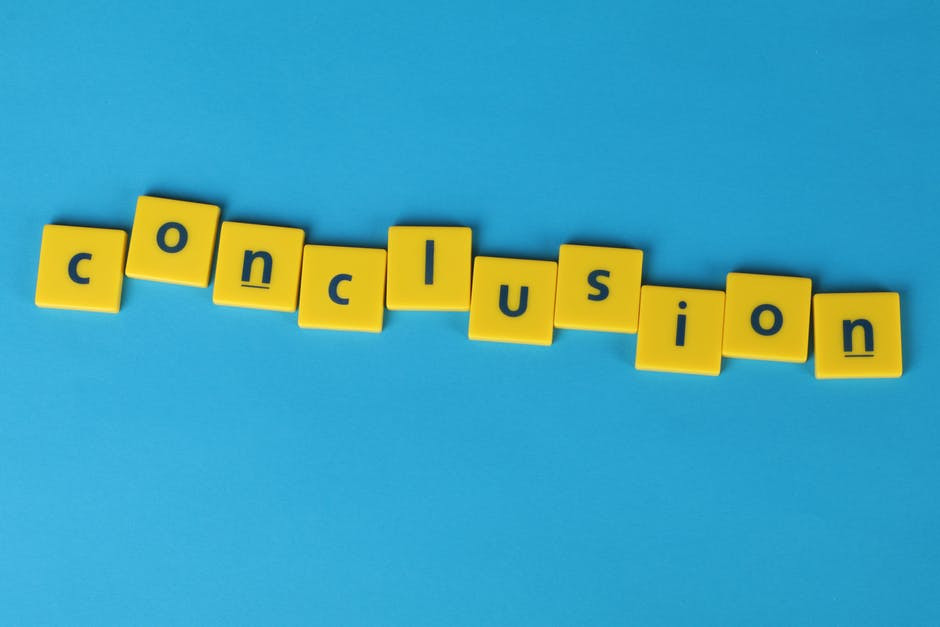 As I wrap up, I'd like to say that most MLMs count on potential recruits not asking the right questions before signing up. They will make wild promises and blind you just to get your money, only for the people at the top to benefit.
And their tactics have clearly worked out great for them. The network marketing and direct sales industry was worth $183.7 billion dollars in 2015.
If you are tired of falling for such schemes, it is time that you considered getting into a real business with unlimited earning potential: affiliate marketing. Set yourself free by taking this bold step with Wealthy Affiliate. You will not regret it.
To your success,
Mike Aha
INTERESTING POSTS YOU MAY LIKE:
Why Multi-Level Marketing Does Not Work