LEARN HOW TO GET PAID TO WORK ONLINE
Thank you for visiting my website. If you are here, it's because you want to learn how to get paid to work online. The purpose of this site is to help you achieve your goal. But before I dive into the specifics, let's identify the different types of people that can benefit from this site.
I can show you the best ways to earn money online but this means different things for different people. What does it mean to you?
---
WHO IS THIS FOR?
There are some people that absolutely hate their jobs and want to get away from the 9 to 5 grind. They are tired of the threat of layoffs and the fact that companies no longer care for their employees. They are tired of the office politics and the constant focus on the bottom line. Perhaps they are no longer happy doing what they do.
For these types of readers, the goal is to create their own business so they can be their own boss. They want to be in control of their financial futures. Creating an online business that provides passive income is often the goal for these individuals. This requires a whole different set of tools, skill sets and training. Don't worry if you are one of these readers. I can definitely help you!
Then there are the people that are in desperate need. They may have just been laid off, or need money for some sort of emergency. Trying to start a business from scratch when you need money fast is not the best situation.
Unfortunately, these are the individuals that are most likely to fall for scams and dishonest promises. Their desperation will cause them to throw normal caution to the wind and waste time and money on products that are complete garbage. These are the folks that can least afford to waste their precious resources. In addition to providing resources that can help these individuals, this site has a ton of reviews that protect my readers from scams!
Rather than trying to start an online business, my recommendation for them is to try "Work at Home" jobs where they can leverage existing skill sets and start earning immediately.
Some of my readers want to build up their side income, but they are not in a rushed timeline. They don't necessarily hate their jobs so much that they need to leave in order to maintain their sanity.
People that are getting close to retirement and want to have some income after they leave their jobs fall into this category. People like myself who want to make sure that they have something to fall back on in case they get laid off from their unpredictable jobs in unpredictable markets also fall into this category. It can be as simple as people wanting to boost their savings and retirement accounts. These folks have the freedom to pick either starting an online business creating passive income, a part-time "Work at home" job, or side hustles to make "extra money".
Finally, there are people that have a full time job and just need to make some extra money. They could want extra money to pay down bills, prepare for a vacation, or just to have spending money on the weekends. There are a ton of legitimate ways for these types of readers to get paid to work online. Unfortunately, there are many more scams out there that could cause them to waste time and money.
Whichever category you fall in, I will help you make money online. Whether you want to start an online business to eventually replace your 9-5 income, or whether you want to make extra money through surveys, tutoring or freelancing I will do my best to help you find the best way to do it FOR YOU!
Escapeyourdeadendjob.com is more than a catchy name. It is meant to be a resource with recommendations of products and services that are legitimate and that will help you achieve the goal that YOU WANT TO ACHIEVE. You will also find reviews of scams or sub par products. I hope these reviews help you steer away from dishonest marketers whose sole aim is to take your hard-earned money and give you nothing in return.
---
"BUILD AN ONLINE BUSINESS" SEEKERS
If you are looking for a way to make a living from your own, passive online business than this is for you. My only recommended way to achieve complete financial security working online centers around building websites and monetizing them through Affiliate Marketing.
Affiliate marketing has many benefits that other business models lack. You don't need to buy any inventory. You don't need to worry about warehousing or shipping any products. You don't have to deal with any customer service issues. All of these things are taken care of by the merchant. Finally, you can do this from anywhere as long as you have a good internet connection.
Your sole purpose is to provide amazingly helpful content to your readers and make product recommendations that you know will benefit them. If they decide to act on your recommendations and purchase through your dedicated affiliate link, you get a commission.
There is truly no income ceiling for affiliate marketing. You can earn as much as you are willing to put into the business.
Having said all that I have to tell you that it is not a get-rich-quick scheme. You have to put in hard work and be willing to invest a lot of time (and a few bucks) before you see any return at all. It can take six months of hard work before getting even a small commission.
This business is not like what most people are used to. Most of us are used to trading time for money (we get paid by the hour), but that has a ceiling. There are only 24 hours a day.
Affiliate marketing involves initial work with little income. But over time, the income starts to snowball and work you did months ago starts to pay off long into the future. I have posts that I made last year that are still bringing me money every month!
If you are willing to put in the time and the effort, and potentially make a lot of money online then check out my top Affiliate Marketing training recommendation.
CHECK OUT MY #1 RECOMMENDATION FOR AFFILIATE MARKETING TRAINING
---
"EXTRA MONEY" SEEKERS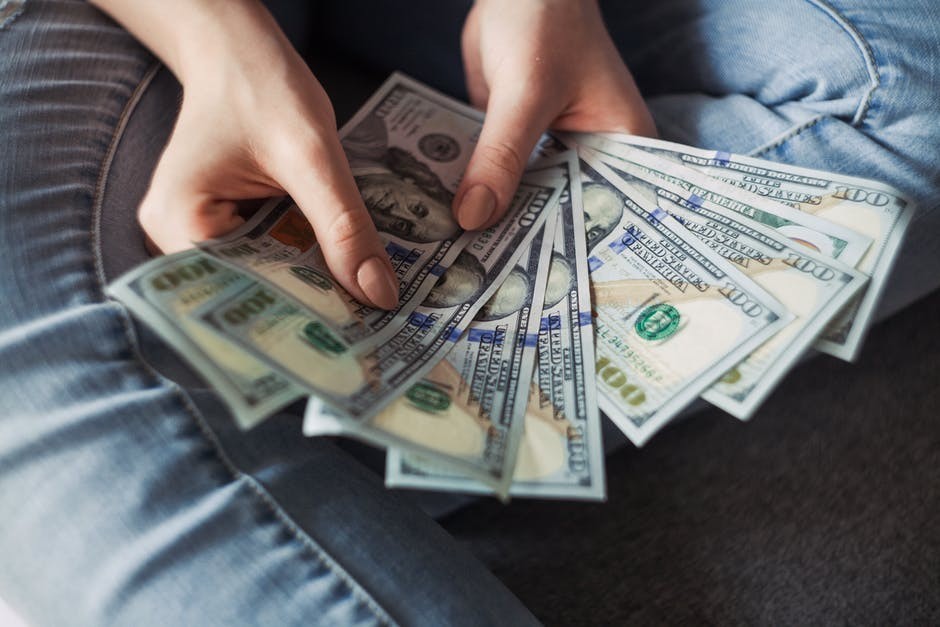 These opportunities are for those that want to make a little extra in their spare time. If you need some spending money, there are many legitimate ways to do so online. Unfortunately, there are many scams out there that will cause you to lose time and money.
The benefits of these types of opportunities are that the work is usually pretty simple and repetitive. They require no skills and can pay you fairly quickly. There are also opportunities to earn from doing things that you already do every day. You can earn from browsing the internet, playing games or buying groceries. The trick is to find the legitimate ways to earn.
On the downside, you can pretty much expect to make horrible "per hour" wages. There are a lot of restrictions that you will need to contend with. Some of the restrictions are geographic, while others have to do with the type of situation you are in (this is mostly true for surveys). Finally, you can only expect to make $50 a month from each of these opportunities.
Having said that, you can do multiple things a month to boost earnings. Let me give you an example. You can earn money in one month by doing surveys, using cash earning apps and getting paid to play video games. That ads up in a month!
CHECK OUT MY TOP RECOMMENDATIONS FOR EARNING EXTRA MONEY
---
WHAT NEXT?
Whichever path you choose, I will do my best to help you learn how to get paid to work online. Whether you want to make passive income, earn a little extra cash or simply have the ability to work at home, escapeyourdeadendjob.com will help you get there. I am constantly updating this site with new legitimate opportunities as well as uncovering scams that will take your money. Please come back often to stay in touch.
Leave your comments below and I will get back to you as soon as I can.
To your success,
Mike Aha
---