Digital marketing has become more prevalent than ever, with even the smallest business setting up websites to help them extend their reach. Most customers today rely exclusively on websites to obtain information about the products they intend to buy and the companies that they are purchasing from. However, not all websites successfully convert traffic to their pages into sales, which is why marketers are always on the lookout for a tool that will help them optimize their websites. So what is WP Profit Builder? Let's take a look at it because it is one of the many tools that promise to help you create high-conversion marketing pages.
---
WHAT IS IT?
WP Profit Builder is a marketing site creation system by Sean Donahoe that allows you to create high-converting sales pages, lead pages, and other professional marketing pages. This WordPress plugin provides you with templates that have been proven to be highly converting and profitable.
---
KEY FEATURES THAT MAKE IT STAND OUT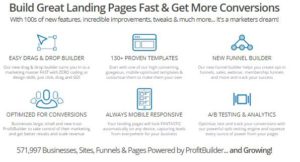 Pre-designed sales, marketing, and lead pages
WP Profit Builder has a vast library of templates that are meant to be high-converting which you can customize as needed.
A/B testing tool
WP Profit Builder features an intuitive testing tool that helps you to keep track of the behavior of visitors on your site, compare conversion rates, pick the most ideal landing page, and maximize the potential of each lead. Testing is essential in helping you avoid potentially losing money.
Optimized for conversions
WP Profit Builder's main aim is to increase conversions for users. This will consequently help you to expand your business and make more profits.
Easy drag and drop builder
The FreeFlow UI of WP Profit Builder makes it effortless to build attractive custom landing pages for your campaign regardless of your niche, and use overlays that are guaranteed to increase conversions on all your pages without having to rely on lines of code.
Mobile responsive
Profit Builder is mobile responsive, which means that your pages are viewable on every device, allowing visitors to your site to have a great experience.
Fast load times
WP Profit Builder is designed to have faster speeds, which means that your visitors will experience faster load times when they visit your web pages. As a result, you will convert more leads and rank higher in search engines, subsequently reducing your bounce rates. This gives you an edge over competitors and also allows you to give your customers a positive experience which will translate to higher sales.
Seamless and easy integration

WP Profit Builder supports a wide range of integrations with the most popular being marketing platforms, including webinar services and all major email marketing services. Profit Builder makes it easy to send the new leads that you get straight to the tools you are using. WP Profit Builder also allows for integration with CRM, e-commerce, Payment Processors, and membership systems, among others.
Create a full e-commerce store
You can use WP Profit Builder to create your e-commerce store using a provided unique theme and start selling your products after you fully set up. According to the sales page, the WP Profit Builders e-commerce engine powers 375 of all e-commerce stores and also has stores that are three times as active as those you will find on Shopify.
Set up funnels fast
The WP Profit Builder funnel builder makes it easy to optimize and consequently maximize your profits. With a few clicks, you can assign your pages to a funnel and them monitor your campaign success in real-time, helping you to increase revenues for every lead.
Keep track of your business
You have insight into your page, sales funnel, and business performance thanks to the simple analytics of WP Profit Builder. This allows you to determine exactly how your campaigns since you will be able to keep track of visitors to your page, increase conversion rates, ad enhance campaign performance in general.
New revisions system
You can easily go back to an auto-saved or previous version of a page with just a couple of clicks using WP Profit Builder.
Export your pages to HTML
Export you page and its contents, including images, to an easy-to-deploy HTML package. This allows you to have more efficient control of your landing pages.
Support for e-commerce

WP Profit Builders allows you to take full advantage of the e-commerce industry as you can integrate your landing pages with popular e-commerce platforms such as WooCommerce.
60-day money-back guarantee
If you buy the product and you find that it does not meet your needs adequately, you can rely on the money-back guarantee that allows you to ask for a refund within the 60 days of your purchase.
15. Secure ordering and checkout
Your personal information is safe thanks to the verified checkout and ordering of the product.
---
HOW DOES IT WORK?
Here is what you will find once you gain access to WP Profit Builder:
High-converting marketing pages
Using WP Profit Builder, you can create high-converting marketing pages that you can make use of in marketing your business online and consequently increase your conversions and the amount of money you earn in general.
Lead generation/ opt-in pages
To take advantage of email marketing, create a lead generation page that looks professional using WP Profit Builder and opt-in pages that will appeal to visitors and help you to grow and expand your email lists.
Webinar pages
You will be able to create webinar pages and take advantage of the influence of marketing online events using the system. Using webinars allows for a better chance to reach a sizeable targeted audience and expand your business.
JV pages
If you have successfully managed to come up with your products and all you need are affiliates and partners to help you reach a wider audience, you can rely on WP Profit Builder to help you create JV pages where interested parties can sign up.
Authority blogs
WP Profit Builder will help you come up with high-quality pages for your blog that will improve your authority.
About me pages
You also have the option to create about me pages using the plugin. About me pages are useful in helping you communicate your personality, values, business, and improving your connection with visitors to your page.
Sales pages
If you are selling or intend to sell products on your site, rely on WP Profit Builder to help you create high-converting sales pages intended to bring in visitors and give them an incentive to purchase your products.
Review pages
As an affiliate, you probably have an idea of how important product reviews are in boosting commissions. Using WP Profit Builder, you can create product reviews for your site.
In addition to the aforementioned marketing pages, you can also build member portals, bonus pages, upsell pages, social gates, local marketing pages, training series, squeeze pages, and e-commerce sites  (among others) using WP Profit Builder.
To get started, you will have to install the plugin on your WordPress website. To do this, go to "Plugins/Add new" found in the admin section of the WordPress back end. Click "upload" then select the ZIP file of the plugin that you downloaded from where you saved it in your PC. Press "install now" and wait for the plugin to be uploaded. When it has been successfully uploaded, press the "Activate" link, then you can proceed to settings and configure the plugin as required.
Once you have it installed, click on the "Profit Builder" tab and select the "templates" to view the hundreds of template options available. Select a template you like for your landing page and install it on your WordPress website by clicking on "install". Once the plugin is installed, go to the "pages tab and select "add new". Enter a title to name your page and publish it. Click on the Profit Builder option and select the "edit page" option. To select your template, click "load template" to be able to use to create your landing page. You can make modifications as you please – for instance, make edits to send visitors directly to other websites or capture emails.
If you are looking to capture emails with your landing page, you can add your form code. The process is quite simple if you are using Aweber or GetResponse as your email marketing tools – all you have to do is copy your form code and paste it on the page.
WP Profit Builder aims to make it easier for you by providing a click, drag, and profit system that you can take advantage of. The system provides you with a massive library of pre-done templates that are based on the proven strategies and layout style WP Profit Builder. You can choose from one of the provided templates and edit it accordingly to suit your niche, and then apply it.
In addition to being a plug-in that works on any WordPress site, WP Profit Builder can also work standalone with any existing site or theme you have, and you can enhance your site using the marketing elements featured.
You don't have to overhaul your existing site to integrate WP Profit Builder. You can incorporate the landing page that you create using WP Profit Builder and embed it into your website without having to make modifications to the theme.
WP Profit Builder also allows you to integrate your landing page and website seamlessly with existing marketing platforms that are used for webinar services and email marketing services. All the leads that are generated by Profit Builder are shared with the particular marketing tools that you are using.
The system also integrates seamlessly with well-known payment gateways, CRM systems, membership system, and e-commerce sites. WP Product Builder has made it easy and flexible to launch a variety of marketing initiatives using the templates that are provided or the landing you designed.
You have the option to customize the flow of the online sales process and add elements that go hand-in-hand with your design. You also get to configure the "checkout" and "add to cart" processes.
---
PRICING
There are three packaging sites that you can choose from depending on your needs:
Single site pack
For a one-time fee of $47, you can use this package with one personal site.
Multi-site pack
This package will cost you $67 to purchase and allows for usage with ten personal sites.
Pro license pack
The pro package costs $67.67 and allows for unlimited use for personal sites as well as unlimited domain usage.
In addition to the initial product, there are two upsells:
LaunchPad – a one-time payment of $67
This is a site-building system that instantly creates a flexible, customizable, and SEO-optimized site in less than 10 minutes for you regardless of your niche. All sites created by the LaunchPad can work on mobile devices.
Ultimate bundle – a one-time payment of $97
This is a bundle of plugins that are used by Sean Donahoe, the creator of WP Profit Builder. This gives you access to exclusive plugins that will significantly improve your results, including:
List Rocket – to help you grow your email subscribers list
IMSC Attracta – to help you capture leads on pages and posts that you intend to target.
IMS MagNet – access pre-designs and templates that will allow you to increase your social media fan base, collect leads, and grow your email subscribers list.
IMS Rapid Mailer – build responsive lists even if you are yet to build an email list.
IMS PingFresh – increases your search engine rankings, boosts your social footprint, and increases your conversions as well.
Backlink Commando – create unlimited high authority backlinks while receiving social signals that will help you improve your site ranking.
LEARN MORE ABOUT WP PROFIT BUILDER HERE
---
PROS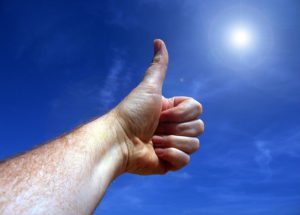 Reliable WordPress hosting and professional WordPress theme
You can ask for a refund for your purchase if you are not satisfied with your results from using the product thanks to the 60-day money-back guarantee.
There are no monthly fees once you buy the product, and the initial buying price is quite reasonable.
There are a variety of attractive templates that you can customize.
Your landing pages can be viewed on any device, including mobile screens.
CONS
WP Profit Builder is not beginner-friendly and will require some technical knowledge to be beneficial.
There are two upsells to the initial product that you may feel inclined to buy as they come with the promise of even higher earnings.
---
VERDICT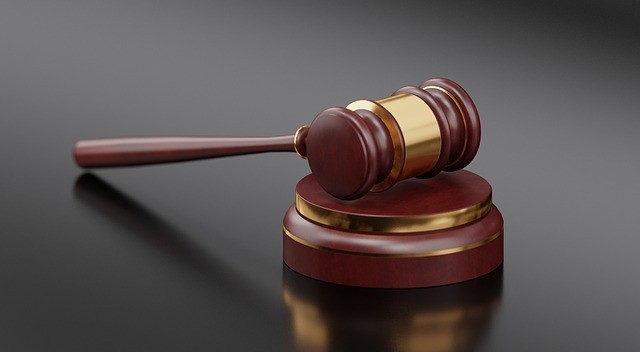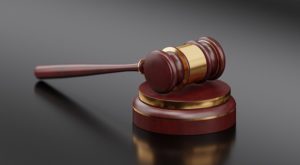 WP Profit Builder is a genuine plugin that could potentially help you grow your online business by creating marketing pages and sites that will help you improve your conversions. However, beginners may have a hard time using it, and there are also costly upsells to take into consideration in addition to the initial product.
Plugins like WP Profit Builder are awesome to grow your business.  But first, you need to know how to create and run a lucrative online business.   Great content and a solid marketing approach are extremely important in attracting visitors to your site.  Do you need some help figuring the ins and outs of running an online business?
CHECK OUT MY TOP RECOMMENDED ONLINE TRAINING RESOURCE!
To your success,
Mike Aha