Making money without having to leave the comfort of your home is a dream come true for many people these days. There are many ways you can do this too, especially with the rise of online opportunities. Among the most popular of these opportunities is taking online surveys. Online surveys are one of the easiest ways to make extra cash. Here are 5 legitimate surveys that pay cash.
Taking surveys will enable you to influence market trends and brand design while making money. Your participation in the market research by offering your valued feedback is compensated. In truth, surveys will never make you enough cash to make you rich. However, they will definitely help you offset a few of your expenses here and there, lightening your overall financial load.
When venturing into surveys as a means of earning revenue, you will definitely require some patience since it can take you quite some time to establish yourself. There are several options out there that you can choose from. However, the best ones are the ones that pay cash, as opposed to paying you in gift cards or some other form of token that you will probably never use. In this article, I will attempt to outline some of the best such survey sites to help you get started.
An important point to keep in mind is this: since surveys pay so little, it is a good idea for you to sign up to more than one of these sites to increase your chances of making real money. Plus, when you do this, you can expect a wider variety of work.
That being said, here are some of the best legitimate surveys that pay cash:
---
1.     SWAGBUCKS
This one of the most popular survey sites. Swagbucks offers traditional surveys as well as additional ways to make cash like watching videos, playing sponsored games or using the Swagbucks search engine. I will quickly explain a few of these in a short while.
When you use the site, for instance through taking polls, you will earn redeemable points called Swagbucks. These can be cashed out through PayPal, or redeemed as gift cards for shops including Amazon. Plus, to keep you interested when you sign up, you will be offered $5 for signing up for the service.
Swagbucks is a reliable site offering you opportunities to earn money on your day to day online activities like playing games, surfing the web or playing games. Completing surveys will earn you the most points compared to the other methods. This is because they will require your investment in time, taking around ten minutes each. The longer the survey takes, the higher the number of points you will earn. You will first have to qualify for these surveys by meeting specific criteria according to the information you provide while signing up.
The design of the Swagbucks' website is very intuitively designed, allowing for simplicity of use combined with functionality. There are also a couple of affiliate links on the website. You can make money on your shopping trips by simply clicking on any of the links to online stores like Amazon, Nike or Walmart. You will earn points from these companies who are paying Swagbucks to offer up their links to the potential customers.
You can monetize your internet searches by getting The Swagbucks search engine. The search engine is powered by Yahoo. Playing games like Scrabble and Wheel of Fortune will earn you points and is worthwhile if you were going to play the game anyway. Swagbucks TV allows you to watch video advertisements on a range of topics including news, fitness and entertainment.
The site is free to join and runs a range of special offers including awarding prizes at random, posting deals on their social media feeds and giving you daily targets for which you receive bonus points. The referral program is great allowing you to earn some extra cash by inviting friends and family. They also have a great new app that allows you to do all your points-gathering in one place. However, it is not all that perfect it has some perks that are not all that noticeable. To make the best use of this site, it will be best to incorporate it into your lifestyle. In this way, you will make the best use of your time.
Check out my Swagbucks Review Here
---
2.     INBOXDOLLARS
This is one of the easiest ways to make some extra money quickly by simply using the internet as you always do every day-browsing and searching. This site is one of the few survey sites that pay in cash rather than points, making it very popular among users.
You will earn cash by participating in activities like watching videos, shopping online, playing games, browsing news websites and taking surveys.
For signing up, you get a $5 bonus, making it one of the panels of choice for many. There is a wide range of offers to earn money from on the panel. They cover pretty much anything you can think of. Because of this, you can earn money from day one with little effort. There are a variety of activities you can take part in like shopping, watching videos, taking surveys, playing games, web browsing, among others.
---
3.     SURVEY JUNKIE
For Survey Junkie, registration is free. Their members mainly come from the United States, Canada, and Australia but any willing adult with a working email address can register for the service for free.
The company works on a points system. You will, therefore, earn points for every completed survey. These will get you anywhere from $2 to $75 per survey. These points can then be cashed out through PayPal.
It is an investment in your time which means that longer, more detailed the surveys, the more points you will earn. You will also be able to join focus groups that will pay you even more. Finally, there are the rare product testing opportunities offered by companies from time to time if the company is interested in getting their new products into the hands of testers.
Before taking surveys, you will have to qualify first. However, you will still be able to earn some points for the survey if you do not qualify. Remember it is an investment in your time. Some similar sites will not get you any points if you don't qualify for their surveys.
Like most paid survey sites, you are compensated for spending your time and growing the consumer understanding of a company. The whole concept of survey platforms is to better understand the customer's wants and needs, which helps companies to really know what makes the consumer of a product happy. This is market research.
Signing up to be a Survey Junkie member is quite straightforward, taking just a few seconds. To complete this process, you will have to provide a few details like your email address, zip code, date of birth, gender, and then generate a password. For this, Survey Junkie will start you off with 25 points.
Making your few extra bucks on the side is very easy with Survey Junkie. You also get to do it hassle-free from your laptop, making good use of your downtime. If you have been considering paid online surveys to make some cash, Survey Junkie is a good place to start. It is simple, user-friendly, and 100% legit.
Here is my Survey Junkie Review
---
4.     VINDALE RESEARCH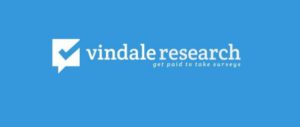 This is one of the oldest survey sites you will find around. Their market experience makes them a viable option when choosing a market research company to take surveys on.
The company is based in New York and offers up traditional surveys and evaluations by testing online services and products. The service also offers free sign up opportunities. Their surveys also pay quite well. You will earn between $1 and $5 for each survey taken.
Boosting your income on Vindale is also a thing. There are lots of additional ways to do this. For instance, opening ads sent to you by email and watching videos will earn you small payments. The site pays you in plain, simple cash and you do not have to go around messing about with points or gift cards.
Read my Vindale Research Review
---
5.     PRIZE REBEL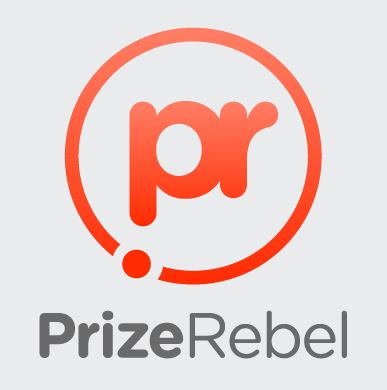 PrizeRebel is a free membership rewards website that is based in the U.S. Its members can earn rewards by completing a variety of online tasks and activities such as surveys, watching videos, paid offers, and taking part in contests.
PrizeRebel can be used from virtually anywhere in the world, although users from the U.S, U.K, Canada, and Australia are likely to qualify for more tasks and consequently earn more points in the process.
Membership is open to everyone above 18 years old can take part in the available tasks, although it is worth noting that consumers who are aged 16-18 are also able to take part in the provided tasks and activities as long as a parent or guardian gives consent.
PrizeRebel has been up and running since 2007, currently having slightly over nine million active users. They claim that $18 million in cash and rewards has been redeemed so far by consumers since its founding.
To get started on PrizeRebel, you can sign up by linking your Facebook account or sign up via your email address, name, and a password of your choice. Once you do this, you can click on the "start making money" button, after which you will be required to verify your email account to kick things off.
The PrizeRebel interface is very simple and easy to navigate. There are several ways provided through which you can earn points and build up to a reward. Each point you earn is worth one cent. You can redeem this in cash when you reach a certain threshold.
Other than tasks and activities, PrizeRebel often has promo codes which you can use when you log in to earn free points. Promo codes are regularly announced on the PrizeRebel Twitter or Facebook page.
Learn more about PrizeRebel with this unbiased review
---
FINAL THOUGHTS
Paid surveys are a potentially lucrative money-making opportunity. You just need to have realistic expectations when you get into them, because you will probably never make thousands of dollars doing surveys. However, you can maximize your income by signing up to a variety of survey sites that pay cash.
There are more legitimate ways that get paid to work online.  Check out my top recommendations here!
To your success,
Mike Aha