MLMs, or multilevel marketing businesses, can be quite controversial. There are people who swear by them, and many more who want nothing to do with them.
In truth, just like any other business, there are legit MLMs and unscrupulous MLMs. It is these bad seeds that have ruined the name of an entire industry. Today, most people will run the other way whenever you try to introduce them to an MLM.
If you have been looking for a way to make some extra money online, you may have come across an MLM called My 20 Dollar Travel Business. Marketed as the travel business at the cost of a pizza, it claims to be one of the best ways to make money online today.
However, is this really the case? Is My 20 Dollar travel business a scam or is it a legit business? That's exactly the question that this article will try to answer for you.
---
WHAT IS MY 20 DOLLAR TRAVEL BUSINESS?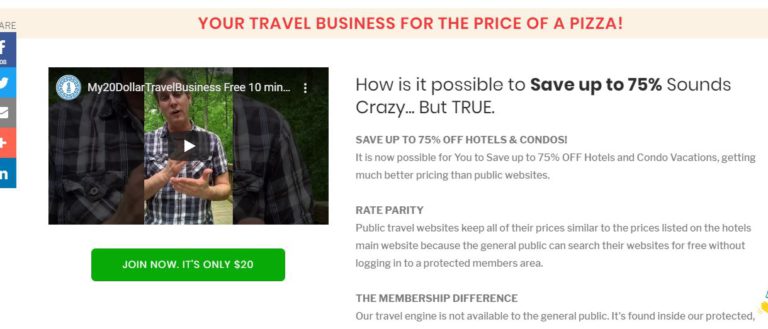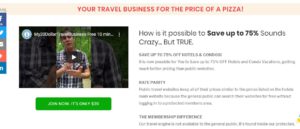 My 20 Dollar Travel Business is a program that markets itself as the travel business that you get for the price of a pizza.
On the official website, the founder, Steve Gresham, explains what the product is about and how it works.
He begins by saying that he has used the membership seven times to stay in condos, saving over $1000 each time. According to Steve, My 20 Dollar Travel Business has over 40,000 condo weeks as low as $200 per week all over the world. They also have 1 million hotel rooms where you can get from 50-75% off in every major city.
Steve goes on to say that the membership is great because they'll let you try it out for $20. On top of that, they'll give you a free business. They claim not to do any advertising, only word of mouth. When you try out the service and see what they have to offer and how much you can save, you'll then start sharing your affiliate link with your networks.
At this point, Steve says that the system is extremely simple and easy to understand. You sign up for $20, then earn $10 every time you refer someone. This means you'll make your $20 back after referring just 2 people.
He also mentions that after referring just two people, if you help them do the same things, and that goes 10 generations, you will be making $2000 a month. This is where the MLM model comes in. You have to spend quite a lot of time recruiting people and getting them to recruit other people for this to be profitable for you.
Steve goes on to say that the system will check your membership every month and upgrade you automatically if you qualify. When you get upgraded to the platinum membership, you'll start earning points every month. When you accumulate 12 points in 12 months, you'll get rewarded with a $3000 five-star vacation. Plus, at this point you'll be making up to $10,000 a month.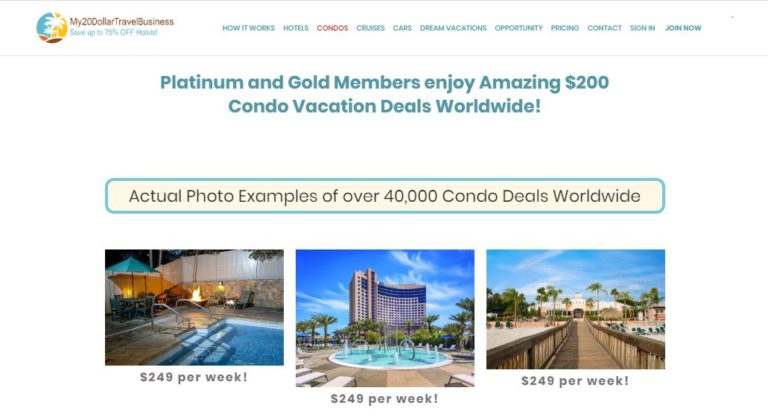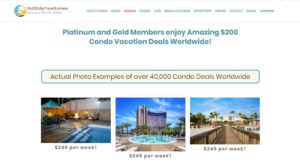 When you use this service, you can stay in a large number of hotels for cheap. There are no timeshare presentations required. This means you can go on a condo week that will usually cost $1500 and get to pay only $200-$400.
Finally, Steve says that if you want to make some money with this business, they'll also give you leads of people who have been interviewed and are looking for home-based businesses and are willing to get started for at least $200. This means you can easily sign them up for $20.
Now these are a lot of promises that this company made! From travel destinations to thousands of dollars a month to getting free leads, here is how My 20 Dollar Travel Business works:
---
HOW IT WORKS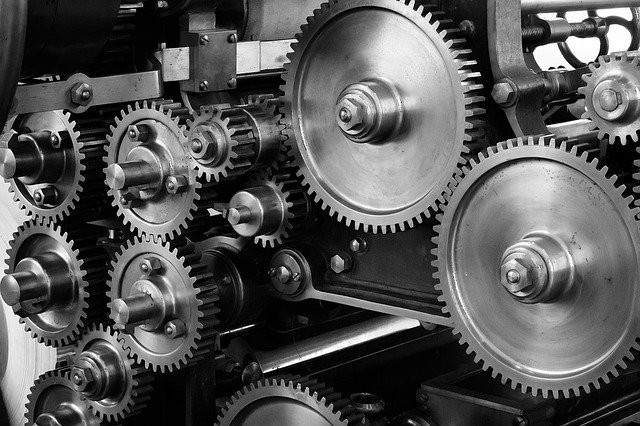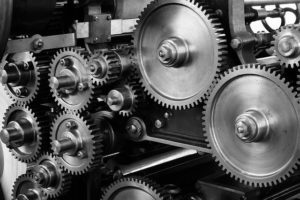 According to My 20 Dollar Travel Business, it will help you save up to 75% on 1 million hotel rooms. You'll also get cash-back at thousands of online retailers, and up to 90% in savings on 40,000 condos. It also promises to give you unlimited income potential through the MLM program.
However, does it deliver on any of these promises?
To get started with My 20 Dollar Travel Business, you first have to sign up with the $20 membership fee. Next, log in to the members area. There you will see all the hotels and the savings you qualify for. Find the one you like by clicking on hotels, then search for the city you want to travel to and find out what options are available there.
You will then get your unique referral link in the members area, which you can then start promoting and getting other people to sign up for the program with you.
The platform is only available in English, so even though it can be accessed from anywhere in the world, you have to be able to understand English to use it.
When you start earning from your referrals, My 20 Dollar Travel Business will pay you via PayPal.
An important distinction to make at this point is that if you decide to make money with My 20 Dollar Travel Business, you will not be selling the travel. You will be selling memberships that people can use to get discounts on trips and accommodation. This means you do not have to be a licensed travel agent to use this service.
You need at least 2 referrals to start earning from this program. If you want to make at least $2000 a month, you have to make sure that your two referrals also refer another two people to the program as well.
According to Steve, eventually, you will be making 25% commissions on all your referrals no matter what level they come in.
---
COST OF JOINING THIS PROGRAM
My 20 Dollar Travel Business has 3 membership plans:
The trial membership costs $1
The Gold membership costs $20 monthly
The Platinum membership costs $100 monthly
This is where things get interesting. If you cannot afford the $20 signup fee, you can go for the $1. However, you will be automatically upgraded to the $20 plan after 20 days.
There is a $20 monthly fee. If you earn $300 or more within 4 weeks, your account is automatically upgrader to the $100 a month premium plan. This is out of your hands and happens automatically.
---
WILL IT MAKE YOU ANY MONEY?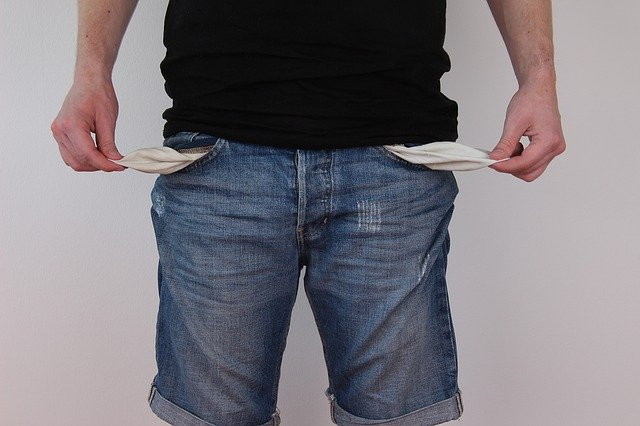 In my humble opinion, an MLM is a program where you stand a better chance to earn an income by selling the program itself than its products and services.
My 20 Dollar Travel Business checks all these boxes because although it markets itself as a travel program, over 90% of the people who use it don't actually want to travel. They sign up so they can promote the business with the hopes of hitting that $2000 a month or $10000 a month mark.
So, will you actually make any money this way? Well, it depends on a lot of things. You have to do a lot of work to convince a lot of people to actually sign up for this product before you can start making any significant amount of money. Plus, they have to also be committed enough to convince other people to sign up, so you can have more people in your downlines.
Everyone knows that with business models like this one, the people at the bottom do all the hard work and invest all the money so that the people at the top can relax and enjoy the money. When you are just starting out with this program, you are definitely one of the people at the bottom.
You'll have to convince lots of people to sign up, and make sure they stay with the program before you can start making any money. This will be very hard to do because MLMs have a bad name, and you will likely have to burn lots of bridges along the way and quite possibly become one of those people on Facebook who reach out to long lost high school friends just to sell them something.
Imagine convincing two people to join you, then making sure they convince another two each, all the way to 10 generations. Of course, this is almost impossible to do unless you have some crazy resilience and work ethic. Even then, it probably still won't happen.
In my opinion, it's really not worth it. You are unlikely  to ever hit that $2000 mark; that's just put there to reel you in and convince you to buy the product.
---
ARE THERE BETTER ALTERNATIVES?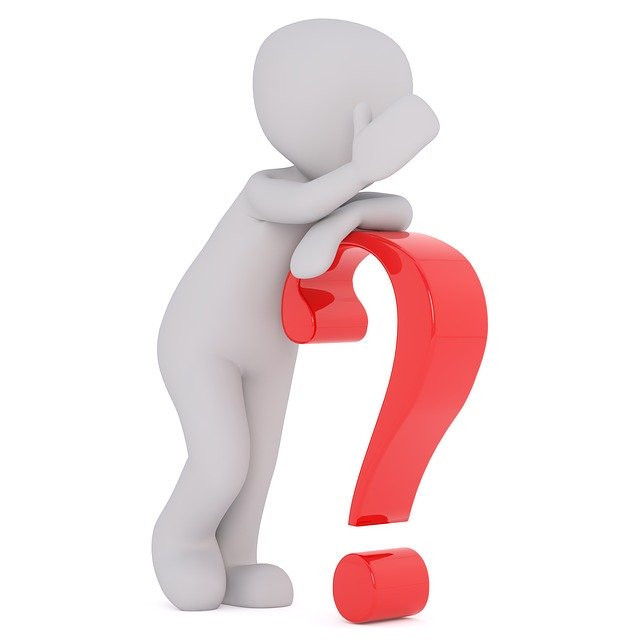 Great question! If you really want to make money running your own small business online, hands down the best way to do it is through affiliate marketing.
Affiliate marketing is a lot different from MLMs. As an affiliate, you promote someone else's products and services and get paid a commission. You do not have any products of your own. It is such an easy and straightforward business model. Plus, it has the potential of making you your own boss and giving you a level of financial freedom most people can only dream of.
This is why affiliate marketing is the world's leading online business.
If you want to try out affiliate marketing to see whether or not it works for you, I highly recommend doing it with Wealthy Affiliate.
Wealthy Affiliate is an affiliate marketing program that will teach you all the ins and outs of the business. It will also provide all the tools you need to grow your business, along with a massive community of over 1,000,000 members who are always eager to help each other out. You will never be alone in your affiliate marketing journey; they will literally hold your hand every step of the way.
So, if you need courses, classes, tutorials, lots of tools, and a supportive community, Wealthy Affiliate is the place to be.
LEARN ALL YOU NEED ABOUT AFFILIATE MARKETING – START HERE
The best part? It is available for free! Wealthy Affiliate has two plans: the free plan and the premium plan. The free plan gives you access to many of the tools the platform has, making sure that you have everything you need to launch your business and take the first steps with it.
I believe the free plan is the best way to try Wealthy Affiliate out for size and see if it works for you. If you are impressed by what you find, consider upgrading to the premium plan. It will take your business to a whole other level, allowing you to access more tools, more features, and more opportunities.
---
FINAL THOUGHTS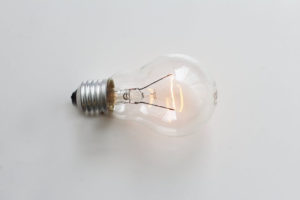 My 20 Dollar Travel Business is an OK program to join if all you are looking for are good deals on travel accommodation options. If you intend to make some money on the side, I believe there are far better ways to do that, such as affiliate marketing.
If you are considering taking up affiliate marketing, I highly recommend doing it with Wealthy Affiliate. I have found it to be the best program on the web for beginner and experienced affiliates alike, and you will be sure to get a lot of value from it.
LAUNCH YOUR SUCCESSFUL ONLINE BUSINESS – START HERE!
To your success,
Mike Aha
MORE POSTS:
Why Multi Level Marketing Does't Work
Affiliate Marketing To Make Money
Real Ways To Earn Money Online