Welcome to my LifePoints Panel Review!
Do you have an opinion? Do you have some free time on your hands? Do you want to be rewarded for it? If yes, then taking online paid surveys can be a good place to spend your time and make some extra cash on the side.
So, what are online surveys? These are data collection tools used by organizations and businesses to gain insight on a particular subject or product.
For example, businesses can use online surveys to gain feedback about their products or services. Political parties can also use them to gauge their popularity before an upcoming election. That's what surveys do: they seek people's opinions.
Their target respondents are selected based on age, gender, interests, hobbies, profession, family, income, state, among many other factors to participate in a survey.
The beauty of it is that no matter who you are, you fit somewhere in all these demographics and can give an opinion.
So, where do you get started? There are several survey sites out there for you to choose from. One such site is Life Points Panel.
So, who exactly is behind Life Points Panel? Can they make you money? This is exactly what this Life Points Panel review seeks to find out.
---
WHO IS BEHIND LIFE POINTS PANEL?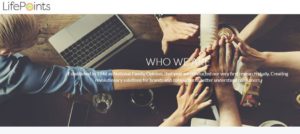 According to the official website, Life Points is a community of people who love sharing their opinions and influencing decisions made by everyday brands.
The platform allows you to earn points by doing every day activities. For example, you can earn point by giving your opinions on products and services every time you go to the movies, shopping, dining or traveling.
So, who runs the company? The company is backed by a reliable research company called Lightspeed. It is the world's largest provider of research and analysis services. It has operations in over 70 countries.
In January 2019, the company merged MySurvey and GlobalTestMarket into LifePoints. This was to be able to provide a better global user experience.
Today, LifePoints has a community of over 5,000,000 members from all over the world, with over 1.5 million Facebook fans.
---
HOW TO GET STARTED
It is completely free to join. You are required to fill out your profile and take an initial survey. This information will help them match you with the right surveys based on your interests, hobbies, activities and more.
This is why you should take the time to fill out this information correctly. The more accurate your responses are the higher the chances of being matched with relevant surveys and qualifying for the ones you get.
Once you sign up you earn 10 points which are automatically credited to your account.
From then on, they will send you surveys that match your profile and interests as a consumer.
---
HOW IS THE SURVEY TAKING EXPERIENCE?
Everything is very simple and straightforward. In fact, you do not need any extra or special skills to participate. You will only be required to give your opinions and views about different aspects of your day-to-day life.
SURVEY INVITATION

First, you will receive a survey invitation through your email. You will have to click on the link to be brought to the survey. It will show you how long it will take to complete and how many points you will earn.
Once you are there, most surveys will have some pre-qualifying questions to answer. This is usually to make sure you are the right fit for the survey.
The questions are mostly basic demographic information. However, they may also include some questions about your interests, hobbies or any other information relevant to that specific survey.
If you don't qualify for the survey, you will be notified by Life Points. However, you will still earn Life Points as a compensation for your time whether or not you qualify.
If you qualify, you will move on to complete the full survey. As usual, you will earn points after completing the survey.
It is also important to note that when sent the invitation email you can choose to either participate or opt-out. Additionally, when you choose to take part, you can fill out the survey at any time as long as it is before the deadline of the survey.
Your identity is also completely protected when taking the survey. Therefore, you do not have to worry about anything your share getting out to unintended people.
SURVEY LENGTHS AND POINT AMOUNTS
All surveys vary in length; however, they take an average of 10-15 minutes to fill. Concurrently, the number of points earned will depend on the length of the survey.
Furthermore, the clients' urgency for people to take the survey will influence the life points you earn. So, the higher the urgency the more points you'll get to earn.
WHAT ARE THE GROUNDS FOR DISQUALIFICATIONS?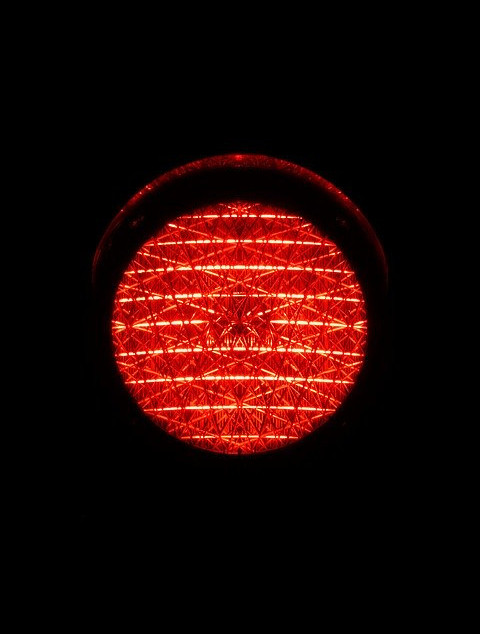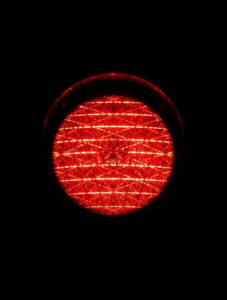 Sometimes, you may not earn the full points for a particular survey. For example, imagine you are on your commute from work and decide to take a survey on your way home. Unfortunately, you reach your stop before having finished it and abandon the survey.
In such a scenario, Life Points will understand and still reward you with a small number of points as appreciation for your effort.
OTHER WAYS TO EARN POINTS
Life Points Panel also has other ways to earn points other than surveys;

Once in a while, you may be asked to test a product. You will be sent a sample of the product to try and be compensated for your time.
After using the product for some while you will take a follow-up survey that asks your opinion about the product.
Note that these opportunities are not as common as surveys. However, you have a better chance of landing on to them if you are active on the site and have a filled out profile.
The site sometimes does video surveys. These are mainly done by companies who want to hear your authentic experience with their brand. These are commonly used when text surveys might not necessarily capture what the client wants to know.
The survey is done using a mobile phone camera rather than a computer.
Another cool way to earn points is to join the community discussion boards. Think of them as surveys, now they are interesting conversations you get to give your opinion on.
To participate, check out the right side of your screen where there are prompts to join in. You can respond to them as you wish.
Through their social media, Life Point has sweepstakes, contests, competitions, special prizes, and giveaways on top of their survey-related activities.
Some of the social media prizes they give away include PlayStation 4, Apple Watch, Xbox, Amazon voucher, Amazon Echo & Alexa devices, Smart TVs, and more.
---
LIFEPOINTS PAYMENT AND REWARDS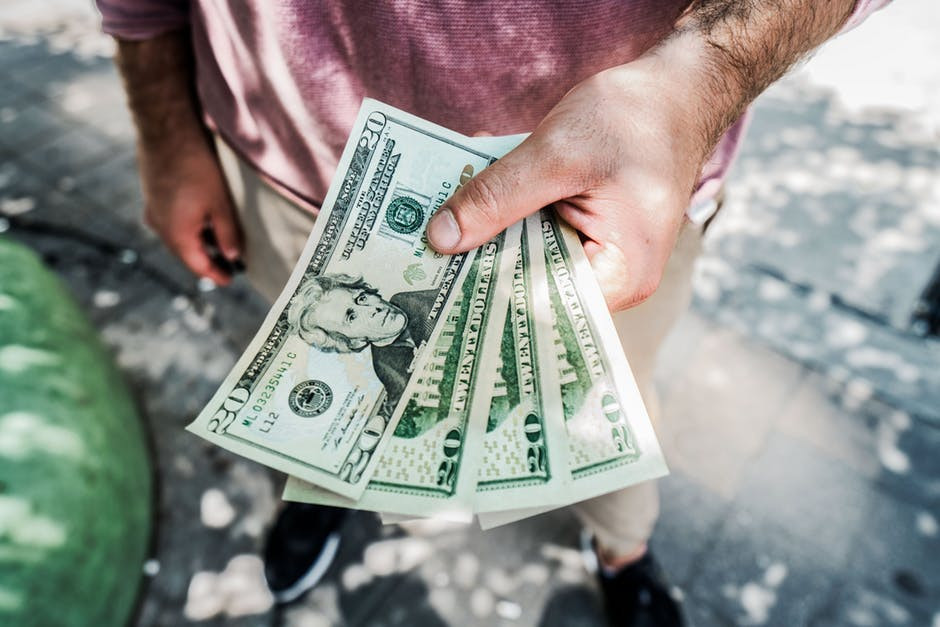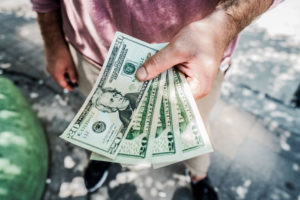 So, how do you get paid?
First of all, you will earn points for every survey, product test, community discussion or poll you take. Most surveys will earn you between 50-100 points.
Disqualification from surveys will earn you 2-3 points. Open polls and community discussions typically earn you fewer points.
To claim a prize you need to have accumulated 165 points. Feeling generous? No problem, you can donate your reward points to charities like Unicef. Note that 165 points are the minimum to donate to charity.
On the other hand, for gift cards, you need to have at least 550 points to get them. Some of the gift cards include Amazon gift cards, GameStop gift cards, iTunes gift cards, and Lowe's gift cards.
The other option to redeem your points is through cash payments to your Paypal account. This is the most popular way of getting paid because of its versatility.
Lastly, it is important to note that rewards vary from country to country, so what you get will largely depend on which country you are in at the time.
---
WHO CAN JOIN LIFE POINT PANEL?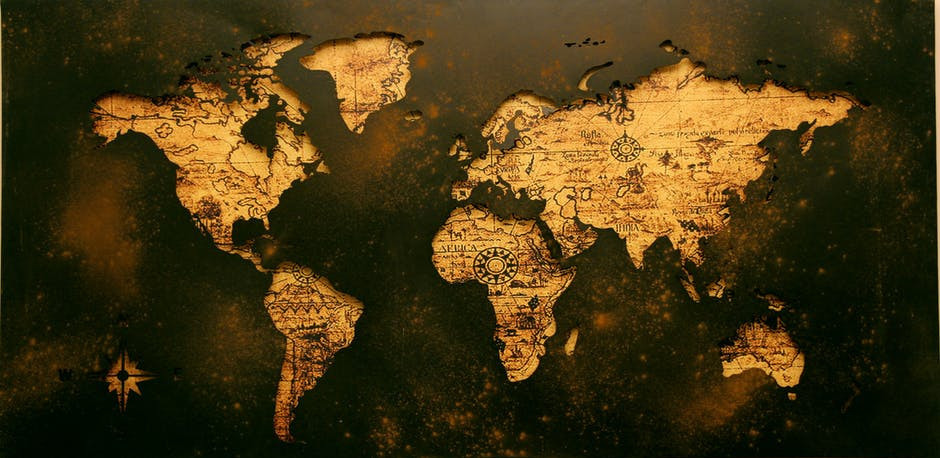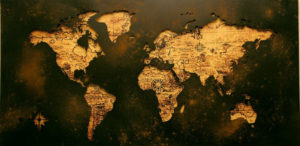 First, to participate in surveys you have to be 16 years of age or older. Second, you must be from the eligible countries.
The countries in which Life Point Panel is available are Argentina, Australia, Austria, Belgium, Brazil, Canada, China, Colombia, Czech Republic, Denmark, Finland, France, Germany, Greece, Hong Kong, Hungary, India, Indonesia, Italy, Malaysia, Mexico, Netherlands, New Zealand, Norway, Philippines, Poland, Portugal, Romania, Russia, Singapore, South Africa, Spain, Sweden, Switzerland, Taiwan, Thailand, Turkey, United Kingdom, United States of America, Vietnam.
It is also important to note that LifePoints is available in at least 26 languages.
---
PROS OF LIFE POINT PANEL
It is free to join
It is easy to use and navigate
There is the potential of cashing out after a few weeks of joining
Most of the surveys are unique and fun
It offers a sense of community and rewards you for participating
The surveys take less than 15 minutes to complete
They have a large database of articles which you can go through in case you get stuck
There are multiple ways to cash out on your points
They are multiple ways to boost your earnings you are not limited to surveys only
They compensate you for your time even when you are disqualified for a survey
They have a decent reward for the time spent on their platform
---
CONS OF LIFE POINT PANEL
Before their merger, Life Points used to just be an app, but now Life Points Panel is a website and the app is no longer available. Consequently, it no longer has the convenience of an app.
Their support is not as responsive. Furthermore, most of the frustrations that users are facing stem from the merger
The site becomes slow during peak how's when everyone is online taking a survey.
Some users have experienced slow payments; however, there have been no non-payment issues.
---
WHAT IS BETTER THAN LIFE POINT PANEL?
Surveys are an amazing way to earn some income online. They are easy and fast and a nice way to add a few extra coins in your pocket.
LEARN MORE ABOUT WEALTHY AFFILIATE – CLICK HERE!
However, if you would like to increase your earning potential and continue working online in the long term, then affiliate marketing can be a good fit for you.
Affiliate marketing is the promotion of goods and services online and earning a percentage on the sale as commission.
To get started, you will need to identify your niche, build a website, create content for it, build an audience and then market it to them.
This sounds like quite a lot, doesn't it? It really isn't, though, and it often comes naturally once you start down that path. As long as you are patient, persistent, and hardworking, your business will be profitable in no time at all.
Here's even better news: it is possible to accelerate your affiliate marketing journey and start making money even faster. To do this, I recommend that you check out Wealthy Affiliate!  This is the training I used to get this very site (and a few more) up and running!  In fact, I am still associated with this amazing community and continue to learn day in and day out!
Wealthy Affiliate is an affiliate marketing program that mentors you in your affiliate business. The program has free membership which will help you set up your business and premium membership which will accelerate your business growth.
CHECK OUT WEALTHY AFFILIATE NOW – IT'S FREE!
It has a proven track record and many internet marketers have used it to find great success online. This is why I highly recommend it to anyone who wants to take their online business to the next level.
---
FINAL THOUGHTS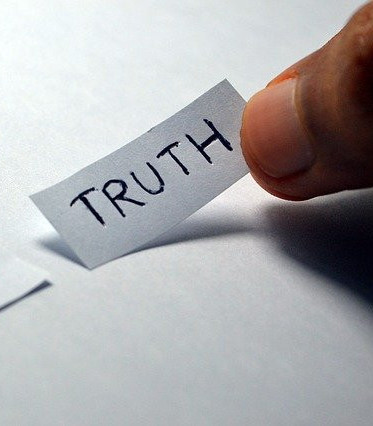 Earning online has become easier and easier with the continued growth of the internet. Surveys are an easy way to earn some extra coins on the side. You can take advantage of Life Points Panel to get started because it is a safe and legitimate site.
On the other hand, you can truly boost your online earnings by doing affiliate marketing. This line of online work has a lot of income potential. It is even possible to make 6 figure incomes. I encourage you to sign up to the Wealthy Affiliate program for free!  It just may change your life and I will be there to help you every step of the way!
To your success,
Mike Aha
HELPFUL POST YOU MAY LIKE:
Can You Make Money Doing Online Surveys?
Legitimate Surveys That Pay Cash
What Is Affiliate Marketing And How To Start?
What Is Affiliate Marketing And Does It Work?