A lot of people fantasize about quitting their jobs and working from home. The good news is that more and more people are turning this dream into reality. A lot of people are quitting their 9-5 every day to work from home.
Plus, working from home has become easier than ever before thanks to the innovations in technology that we have seen in recent years.
So, why do people want to quit their job and work from home? Well, some do it out of necessity, for example to become stay at home parents or because of a medical issue or perhaps to take care of elderly parents. Some people do it because they just want to be their own bosses and make their own rules. Others make the switch simply because they can't take their regular soul-sucking jobs anymore.
However, arguably the biggest reason is the financial freedom that comes with it. Everyone wants to live without having to worry about money. Nobody wants to be anxious about rent, groceries, utility bills, health care, or college funds for their kids. Most 9-5 jobs do not pay well, which means a lot of people cannot comfortably cover their living expenses.
If you want to quit your job and work from home, this article will help you get started. Let's begin!
---
HOW TO START
It is important to mention that it would be very irresponsible of you to throw caution to the wind and quit your job without thinking and planning things through. You need to set yourself up for success from the very beginning.
So how can you do that? Well, to make your transition smooth, you need to plan all your moves first before you make them. Here are 3 things you will need before quitting:
1.       SAVINGS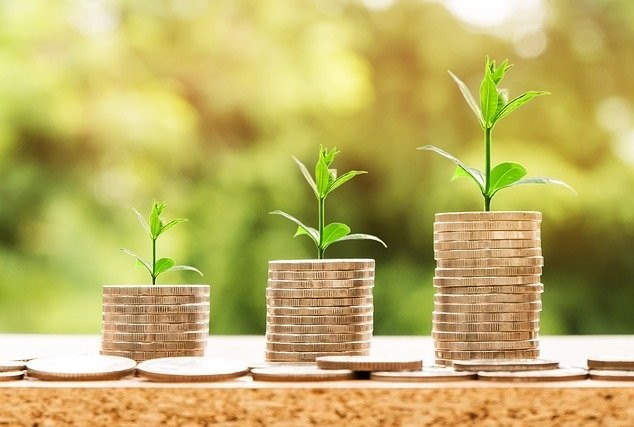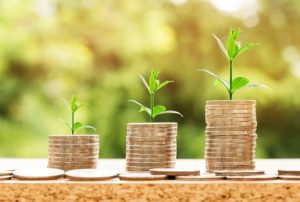 No one likes worrying about money. When you quit your job without having anything saved up, you are inviting lots of worry and sleepless nights into your life. You do not want that.
To prepare, start by saving at least 6 months' worth of your living expenses. If possible, make it a whole year's worth of savings. This will help you take care of all your monthly expenses without pressure.
If you quit without any savings, it will actually be harder for you to be successful. That added stress will make you less productive, and with all the distractions you will be getting, there is a high likelihood of failing when you start your business at home.
2.       START WORKING FROM HOME
One of the best ways to know whether or not you want to work from home is to start working from home. It will give you a feel of how things will be when you quit your job.
Start by carving out an hour every day and start working on a few projects. Increase the number of hours you're putting in steadily while also doubling your workload on the weekends. Then start asking yourself these questions:
How do you like it?
Do you have the discipline to work from home?
What do you find challenging about working from home?
These questions will refine your vision for working at home. Answer them truthfully to know what you need to do before you quit your job.
3.       DEVELOP THE HABITS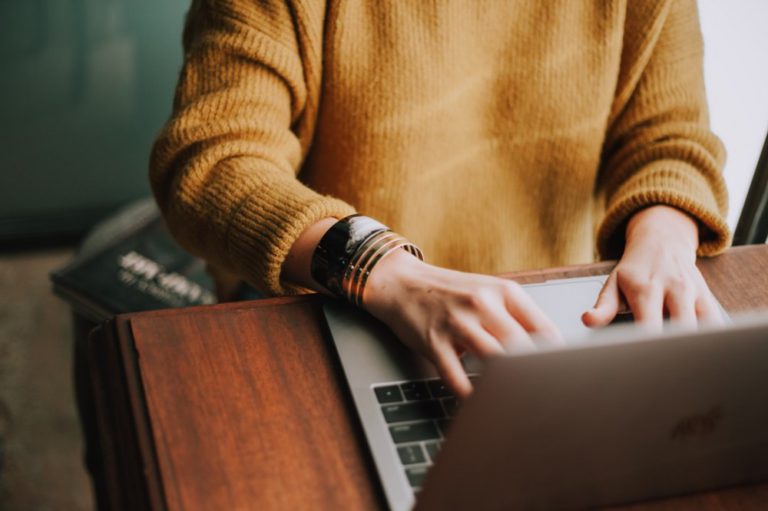 Working from home is not a walk in the park. It takes time and effort to be successful. Furthermore, there are certain core habits you need to have if you want to be successful:
This is the most important habit you will have to develop. Sadly, not many people have it naturally. Working from home is quite different from a day job where you have a supervisor and strict deadlines to meet. No one will be pushing you when you work from home, so you need to do it yourself.
Additionally, there are a lot of distractions at home; the TV, social media, food, friends, family. All these can derail your productivity. This is why you need to be disciplined enough before making the move. Train yourself slowly and build on it until you feel you are disciplined enough.
Confidence and self-belief
You will need to believe in yourself if you want to be successful working from home. In today's society, those who break from the mold are not encouraged to do so. In some instances, it is actually frowned upon. Since you will not be getting it from anywhere else, you need to build your own confidence and believe that the leap of faith you've taken will work.
Your self-confidence will come in handy when you start having self-doubt in your decision to work from home.
---
TYPE OF JOBS YOU CAN DO AT HOME
1.       START WITH WHAT YOU HAVE
One of the easiest ways to transition to working from home is to start with the job you are in.
If your job can be done from home, start from there. For example, if you are a programmer or a software engineer, you can start building your software from home.
A great way to start is by applying for freelance gigs on sites like Toptal and Upwork. Work on a few projects and try to see how much you can make on the side. Your next goal will be to have your side hustle income match that of your job.
When your side income is enough to live comfortably off of, you can quit your job and work from home.
Some other jobs you can transition easily from the office and work at home include: accountant, writer, designer, assistant, data scientist, researcher, and artist.
Besides applying for side gigs in freelancing websites, you can also approach potential clients and pitch your services to them directly.
2.       START A BUSINESS
Entrepreneurship is a good option when you want to quit your job. A great starting point is to research some of the problems you can solve within your community.
For example, if you are an amazing baker, you can start a bakery from home and supply your neighbors with freshly baked goodies.
Other businesses you can start from home include fitness classes, tutoring, daycare, cleaning services, and delivery services. However, don't let these examples limit you. The sky is the limit!
When starting out, you will need to be quite smart about how you manage your time if you still want to fulfill your regular work obligations. When things pick up, you can finally quit and scale up your business.
3.       CALL CENTER REPRESENTATIVE
Today, more businesses than ever before have an online presence. And this number will only keep going up. Inadvertently, most of these businesses need customer support services to assist their customers to place orders, handle inquiries, process orders and deal with returns.
Most of these jobs are outsourced to home-based customer service representatives. That is why this can be a good job when you want to quit your job and work from home.
If you have a nice phone voice and are comfortable and confident over the phone, this job can be a great fit for you. A great personality also doesn't hurt.
To find job openings for call-center representatives, start your search on sites like Upwork and SimplyHired. However, you can also find listings offered by local businesses in your local newspaper.
4.       MEDICAL TRANSCRIPTIONIST
Most medical transcriptionists work in clinics, hospitals, nursing homes, physicians' offices, home health agencies, and public health agencies. However, some medical transcriptionists work from home under independent contractors or transcription businesses.
Their work entails transcribing, creating reports and other administrative documents from physicians' dictated recordings.
To get started, there is a simple postsecondary medical transcriptionist program that you will have to take. It covers computer application, basic pathology, English composition and grammar, medical terminology, physiology, anatomy, and medical transcription skills.
The median annual income for medical transcriptionists was $34,770 in 2018, with the highest earners making more than $51,780.
START YOUR OWN ONLINE BUSINESS TODAY
5.       TRANSLATOR
Most translators do their work at home, where their only requirements is to deliver the work within certain deadlines. Anyone can do this job as long as they are fluent in at least two languages, although having a degree will give you some advantage over the competition.
The majority of translators are spread among professional, scientific, and technical services. They work in the state, local, and private educational services, hospitals, and government.
Great places to start your search for translator jobs is online are freelance marketplaces like Upwork and Fiverr.
6.       TRAVEL AGENT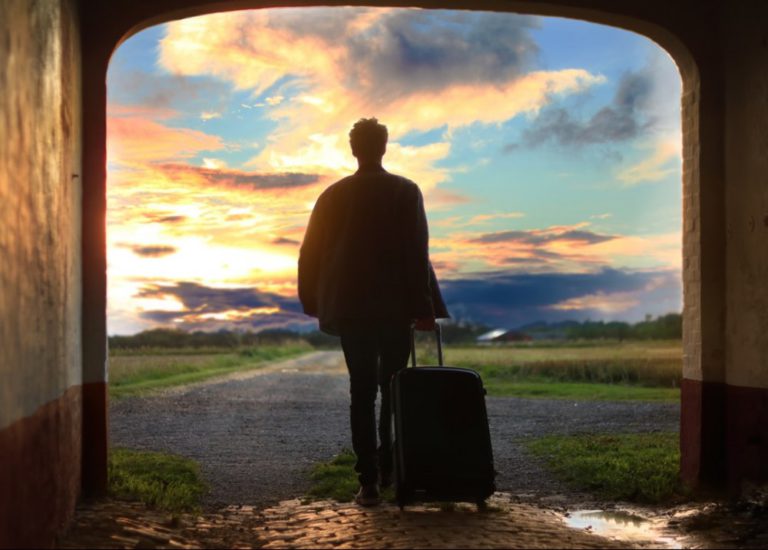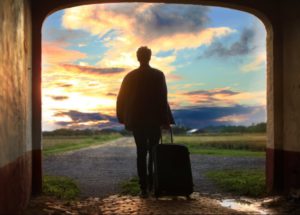 Do you love traveling? Do you love finding great deals on vacations and travel destinations? If you do, then being a travel agent can be a good fit for you. Here are two ways to get started:
Working Independently as a Travel Agent
For this option, you will have to start everything from scratch. You will need to have a business name, create a website, market and advertise your business. Additionally, you will need to find your own clients and build relationships with different travel companies.
If done right, you can make quite a lot of money as a travel agent. However, there is a less tedious way to work as a travel agent from home.
Working as a Travel Agent for a Host Agency
Unlike working independently, working for a host agency is a lot easier. You will essentially be self-employed, but the host agency gives you the full support to grow your business.
It is particularly a good place to start if you have little or no travel experience.
7.       AFFILIATE MARKETING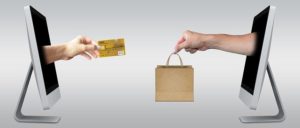 This is another great way to quit the rat race and work from home.
Affiliate marketing
is a business model that involves recommending other people's products and services to potential customers and earning a commission from every sale you make. As an affiliate, you do not own any of the products yourself. You are only the middleman, getting people to buy a particular company's or person's products and earning your commission in the process.
To get started, you will first have to identify your niche. To do this, all you have to do is a little research which will help you identify a potential audience. Then try to find out what problems this audience has. Your business should try to solve these problems.
The next step is to set up a website. This is how you will get the traffic you need to make the sales that will earn you the sweet commissions.
Once your website is set up, you will need to market the products to your audience. One of the best ways to do this is by offering them valuable content in the form of tutorials, product reviews, blog posts, videos, and e-books. This will establish you as a market leader in your niche.
And that's all there is to it! Pretty straightforward, right? This is why affiliate marketing is one of the most popular ways of making money online.
Admittedly, it may still sound a little daunting when you want to quit your job and work from home. Fortunately, there is a great solution for this, too! Wealthy Affiliate is a product that teaches you the ins and outs of affiliate marketing to make sure that you are ready to join the big leagues in no time.
It has a free and a paid membership plan. The free membership gives you 7 days of live help, access to 2 websites with backup, access to the beginner training course, a personal affiliate blog, phase one of the affiliate bootcamp training, 2 classroom training sessions, access to the affiliate program, and 7 days of coaching.
JOIN WEALTHY AFFILIATE NOW – FOR FREE!
Clearly, the free membership is enough to help you get the ball rolling in your affiliate marketing business. However, to accelerate its growth, you will need the paid membership plan. Please note that you can stay a free member for as long as you like.  There is no pressure to upgrade (in fact, they don't even ask for a credit card number!)
With the paid membership, you will get unlimited live help with private messaging, access to 50 websites with website security package and backup, full access to the beginner training course, live video classes, training classrooms, 2 times higher payout on the affiliate program, and unlimited access to help from seasoned and proven affiliate marketers.
Wealthy Affiliate stands out because it is one of the best-reviewed affiliate marketing products out there. Plus, it also has one of the most comprehensive such, so if you are stuck on anything or if you stumble upon something that's not covered by the course, you can always ask the experts and get help.
---
FINAL THOUGHTS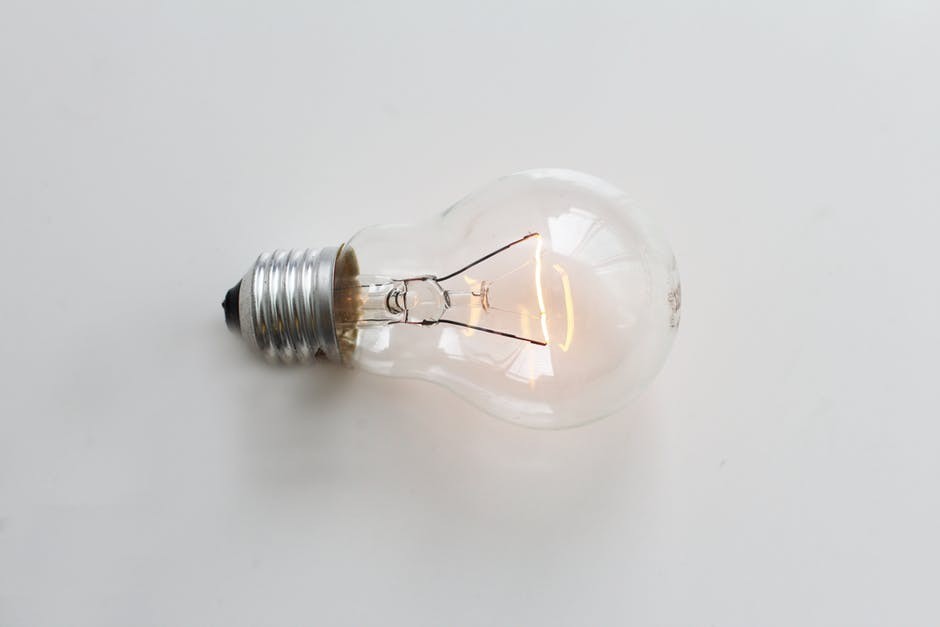 A stable well-paying job is harder and harder to come by these days. A lot of people can't get hired at all, and those who do get hired hate their jobs every day. Which is why it is no surprise that more and more people are looking for ways to quit their jobs and work from home.
However, most of them get stuck trying to ditch their day jobs. You do not have to be part of this statistic. With a little planning and foresight, you can quit your job and earn a good income from home.
If you choose to take my recommendation and decide to join Wealthy Affiliate, I will be on the other side ready to assist you in any way I can.  I would love to help you kick start your own side business so that you can have the flexibility to quit your job and work from home.
JOIN WEALTHY AFFILIATE NOW – IT IS FREE TO TRY
To your success,
Mike Aha
HELPFUL POSTS YOU MAY BE INTERESTED IN:
When Is It Time To Quit Your Job?
Real Ways To Earn Money Online
What Is Affiliate Marketing and How To Start?