As the internet continues to become increasingly accessible, opportunities to earn money online have also significantly increased. There are a variety of ways you can earn an income online, with some offering higher earnings than others. Taking online surveys is one of the more popular options as it means getting paid to give an opinion on a certain subject, which is a seemingly effortless task. However, many online survey sites have been dismissed as scams, with users increasingly raising issues with how they fail to get paid despite putting in the work. So can you make money doing online surveys? Read on to find out if doing online surveys for money is worth a try.
---
ARE COMPANIES WILLING TO PAY FOR SURVEYS?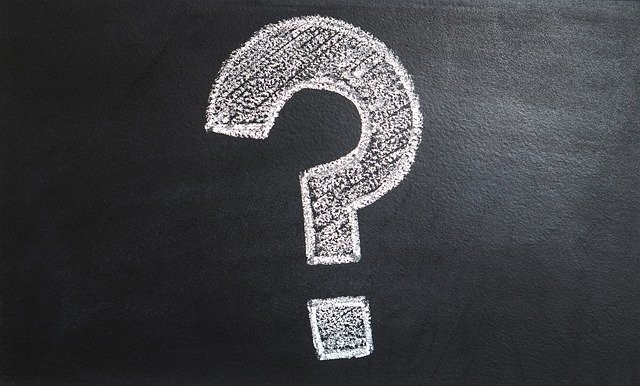 It is not uncommon to wonder if it is possible to make money by taking surveys online for free. This is because not too many people are aware of the fact that consumer feedback is very crucial to companies as it allows them to determine how customers feel about certain products or ideas before they put them on the market.
For companies, it is important to determine how customers relate to what they produce, whether it is a new product, an existing product, new service, or even an advertisement that is being shown on TV. One of the ways that companies can find out the opinions of their customers is by offering compensation for participants of surveys. Due to the lack of adequate time and effort involved when it comes to finding the right audience, most companies opt to rely on online survey takers. To work, the company that needs to do market research will allocate a certain amount to the site so that they find the right people on their behalf.
---
HOW DO ONLINE SURVEY SITES WORK?
To get started online taking surveys, all you need is a computer and a reliable internet connection. Since several companies are willing to pay you solely for your opinion, there are a variety of opportunities you can pursue – all you need to do is to find a legitimate survey site. Most of these sites that pay you for taking surveys are usually free to join.
Once you find one, sign up and create your profile by providing the required personal and demographic information. If you plan on signing up on several survey sites, you will need to use a separate profile for each company that you take surveys for, and you must provide all the details as needed.
The information that you provide will be used by the company to match you to the appropriate offers that are available, so you will only receive a survey when it is determined from your profile that you are suited for the demographic that is required. When a company matches you with a particular offer, you should receive an email inviting you to take the survey. With some companies, you may be able to take the survey immediately, but for others, you may be required to spend a few minutes answering the provided pre-survey questions to assert that you fit the demography.
If you qualify, you can go ahead and take the survey. The type of survey you take will vary from one company to another – sometimes it will be a couple of multiple questions that can be done within minutes, and other times you may have to type out longer answers to questions that are more specific.
Once you complete the survey, you will be able to earn compensation. The type of compensation that you receive varies depending on the survey site and company. Here are some of the ways you can expect to get paid for taking surveys:
Some survey sites pay participants relatively well in cash. The amount that you receive typically varies from one site to another, and the payment method will also depend.
Payments can also be made in the form of points which are redeemable for goods or cash, very similar to how some arcades reward you with tickets. Usually, you are required to take a specific number of surveys to accumulate a certain number of points before you can trade for a reward of significance.
Some companies also reward participants in the form of discounts, gift cards, or other similar tokens of appreciation.
Some companies can opt to send you free products, and in return, you are expected to test the products and give your honest feedback.
Another way you might receive rewards from an online survey site is through entry into specific non-cash sweepstakes.
---
HOW MUCH MONEY CAN YOU MAKE FROM ONLINE SURVEY SITES?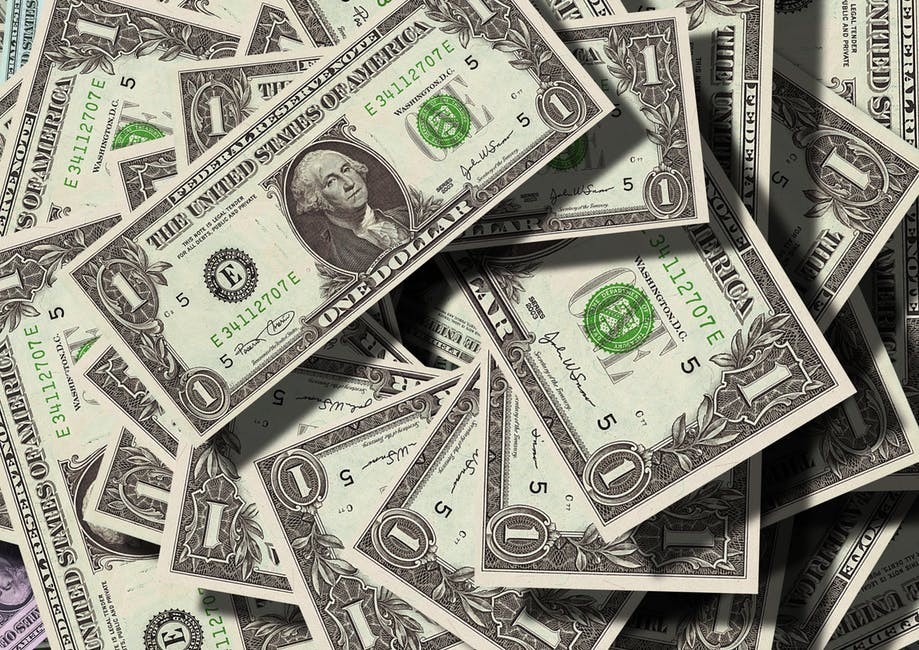 There is not much money to be made taking online surveys, but it can be a great way to make some money on the side. Monetary rewards on survey sites can range anywhere from less than $1 to $20, although they are more likely to be on the lower end of this range, about $1 to $5. As a result, you cannot rely on taking online surveys for a fulltime income.
On the other hand, earning points or being entered into a sweepstakes drawing can be frustrating especially when you consider the fact that you don't receive your reward right away. If you want to cash out as soon as possible, you might want to avoid these options.
---
OTHER LIMITATIONS WORTH NOTING
Besides the low earnings, other limitations of online surveys that you should keep in mind include:
Although there are a lot of legitimate online sites you will come across, there are also a considerable number of scams that you need to keep an eye out for. The scam may either be set up by the survey company which will affect the contracting company or the survey website which aims to obtain as much money from members in form of registration fees without giving them any invites to take surveys and consequently earn money.
Some of the surveys you come across might have location restrictions. In many cases, only survey takers from countries such as the United States, Canada, Australia, and the UK are allowed to take part in surveys. Some companies may even go as far as requiring a group of people living in a particular region or city to take their surveys.
You will want to beware of companies that could potentially sell your profile information, which in some cases is personal, for profit. Therefore, before signing up to take a survey with a company, ensure that you look through the privacy policy provided. If there is no privacy policy, or if the company states that it is free to share your information as it pleases, you will want to steer clear as you could be setting yourself up for a lot of spam flooding your email inbox.
---
HOW TO MAKE ONLINE SURVEYS WORK FOR YOU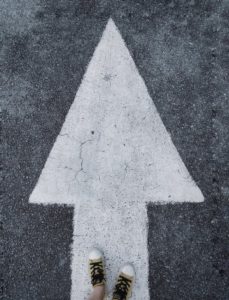 When you are taking online surveys, the main goal is to receive money for taking your time to provide the required information, and with the right guidelines, you can maximize how much you make from filling out these surveys. Here are some pointers that you might want to consider:
Sign up to a variety of survey sites
Ensure that you sign up for multiple survey sites to increase your opportunities for making cash. As previously mentioned, online surveys do not pay a lot of money, so you will want to do as many of them as possible to increase your earnings.
With most of the online surveys you will be doing, it is important to build a reputation as a reliable survey taker. If your surveys are deemed acceptable as a result, you may get more of them in the future. Additionally, try to take your time answering the questions to ensure that you give honest, accurate opinions.
Create a separate email account solely for online survey sites
Consider creating a separate email account for your survey emails so that you can keep them separate from your personal or work emails.
Constantly update your profile
To ensure that you get selected for potentially profitable offers, ensure that your demographic profile is always up to date especially if you work with a variety of survey websites.
Some surveys may pay $10 and take 10 minutes to complete, while others might only be paying you $5 yet take over an hour to complete. Always ensure that you invest your time in a survey or task that will give you the highest return.
Go through the terms and conditions
Before signing up on a survey website, ensure that you go through the terms and conditions so that you are aware of the rules and guidelines you are agreeing to follow by becoming a member.
---
WHAT TO EXPECT FROM SURVEY SITES?
Several legitimate survey sites are worth your consideration if you want to make a bit of money on the side:
PRIZEREBEL
This is a free membership site that is based in the US that allows you to complete surveys to earn rewards. Other ways you can earn money on the platform include:
These are specific activities that you have to complete to earn a reward, ranging from signing up for a free trial at a given website to downloading a specific app and opening it.
Tasks on the PrizeRebel site are completed via a partner site, and they include checking citations and searching for errors in a website.
Make money by playing a game for a specified amount of time or attain a certain level to earn points
Watch a variety of videos to earn rewards.
Other than having to complete activities and tasks, you can also earn rewards by referring to others or by looking out for promo codes.
There are five membership levels in PrizeRebel that determine the number of points you will earn by taking surveys and completing the various activities on the site. Once you accumulate 20 points, you can redeem to get a $2 gift card or wait until you attain 500 points to get $5 in your PayPal account.
Check out my full PrizeRebel review
OFFER NATION
This is a Get Paid To (GPT) site where you can make money by completing surveys, signing up for offers, clicking ads, and making referrals, among others. Additionally, all members of the site automatically become part of a contest that has a cash price of $1,000. Payments are made in either points or cash. The points that you earn can be paid out in the form of Amazon gift cards when you reach the payout threshold of $5 (500 points). For cash payouts, you can get your money through PayPal and Skrill when you make $1, and $10 for Payza.
Check out my full Offernation review
SWAGBUCKS
Swagbucks is one of the largest legitimate survey sites you will come across. You can earn rewards on Swagbucks by voting in polls, completing surveys, playing online games, and online shopping. It is based on a point system that they refer to as SB where you earn points when you complete the given tasks. 1 SB is equal to 1 cent, which means that 100 SB is equal to $1. The minimum reward threshold is 1 SB. The amount that is paid out to participants per survey typically ranges from 30 to 150 SB points. Just like with the aforementioned sites, you can sign up to start taking surveys and completing tasks on Swagbucks for free.
Here is a link to my full review of Swagbucks
---
FINAL THOUGHTS
Although taking online surveys won't make you enough money to quit your day job, it can serve as a secondary source of income. Your earnings on these sites will depend on how much time you are willing to set aside as well as the number of surveys that are available for you to complete. By opting to work with well-known survey sites, you can undoubtedly make money doing online surveys.
Here is a good article I wrote of legitimate surveys that pay cash
If you are looking for more money than surveys can bring, consider your own online business!  Check out this article on Affiliate Marketing!
To Your Success,
Mike Aha