Many people dream of being their own boss. They dream of having a job where they are totally free to make their own decisions, without having to put in the long hours that formal employers require. In this way, working from home is a dream for many people who would like to quit their boring day jobs. So here is how to get paid for working from home.
It is really not that hard to get started on your path to gaining complete control of your life and what you do for a living. The internet has made all this and more possible today. There are many methods you can take advantage of to earn an income from the internet.
However, the one thing you need to keep in mind before you get started is this: an online business is just like any other brick and mortar business. It will not make you crazy rich in an instant. You need to put in the time and effort to get there.
Also, working from home does not necessarily mean that you will be working online. There are a variety of other jobs that will not require you to have an office that you can do from home.
That being said, here is my ultimate list of opportunities that will get you paid working from home.
---
1.      PAID SURVEYS
Paid surveys are one of the major ways to earn online revenue. There are a couple of online survey sites that offer up surveys alongside other services to their participants.
Taking surveys is an investment in time and these participants offer their feedback for a duration of time and are then get compensated by the company offering the survey in the form of points or cash.
Some of the most popular survey sites available right now include Swagbucks, Survey Junkie, and Prize Rebel. You should know that survey sites do not pay a lot, so by signing up for a bunch of them at the same time, you maximize your chances and make more money in the end.
Before opting for online surveys, you will also have to do some research on your part to make sure you understand what it all entails and know exactly what you will be getting yourself into. Some survey sites are outright scams, and doing research is the only way to steer clear of them.
Check out my recommended ,100% legit, ways to make money online
---
2.      GET PAID TO BROWSE THE INTERNET
This sounds pretty awesome, right? I mean, getting paid to do what you normally do every day? It doesn't get easier than that.
Some sites offer this service as a plus to their users. The most popular of these is Swagbucks, an online survey site. It is a novelty feature allowing you to add the Swagbucks search engine to the browser of your choice to get started. The search engine is powered by Yahoo. Once you do, you will get paid to browse as you normally would.
---
3.      CASHBACK SITES
Cashback opportunities are a great way to save that extra cash you spend on your shopping trips. Cashback platforms like Drop, Ibotta and Dosh are just a few of the many companies out there that are currently offering the service.
These Cashback companies are linked with online retailers like Amazon or physical retailers like Walmart or Uber. Each time you do your shopping at the linked online retailers, you will earn points which are redeemable in the form of cash. You will, therefore, have to link your credit card by providing the credit card information to these service providers.
On platforms like Drop, you will only have to link your credit card or debit card-your choice. The cards can only be linked once. This platform offers you the convenience of earning Cashback opportunities passively without having to engage the platform all the time.
---
4.      SELL YOUR STUFF ONLINE
You can also sell your stuff online and make some extra cash while at it. No matter what you have, there is a willing buyer for it somewhere out there. This includes everything from clothes to electronics to kitchen utensils.
For instance, if you have electronics you no longer use that is only occupying precious space in your house, you can sell it off and make a bit of cash online. Electronics are particularly popular because tech is evolving at a very fast rate. It is not uncommon to buy a flagship phone today, wake up tomorrow and find that it is not trendy anymore. In such a scenario, one of the best options if you want to keep up with the times is to sell it and get another one.
Platforms like BuyBackWorld offer you services like these. They help you to sell your old electronics for cash. So if you are looking for a simple and straightforward way to sell your stuff online, this is a good place to start.
Check out my BuyBackWorld review
---
5.      GET PAID TO WORKOUT
It is possible to get paid for having healthy habits these days. With apps like Achievement, you get the motivation to work out and live a healthy lifestyle since you earn points from it.
It easy and simple to use the app. You simply have to log in or record your daily workout details, your water intake, meditation time and other health information of that sort. To do this, you will have to link various health apps to the Achievement app. These secondary apps will help you log in all your health information to the main app to help you earn points.
The Achievement app can be linked with various health apps on both iOS and Android platforms or devices. These apps include Apple health, Samsung health and so forth.
This is one of my favorite ways to get some extra cash doing something I absolutely love. If you enjoy being healthy and keeping fit, such apps like the Achievement app can be the perfect way to enjoy your workouts even more. If you have been looking for a little extra motivation in your workouts, this is how to get that.
Getting the app is a good thing but how often you workout will determine just how much you will benefit from installing it on your phone. It is best and highly recommended that you install it only when you have a good workout routine. Incorporating it into your normal lifestyle will ease the use of the app, almost normalizing the experience. You will not view it as a job rather as a motivation to get up and hit your daily targets.
Here is my Achievement App review
---
6.      GET PAID TO SHOP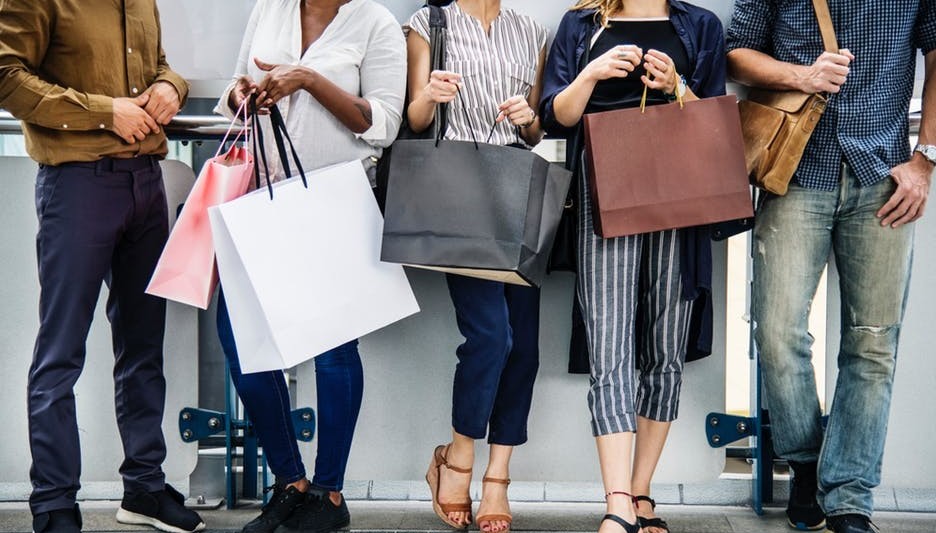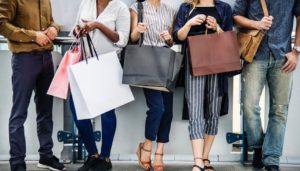 Shopping online has become a norm these days. So why not get paid to do it? There are reward systems out there that will incentivize you to do what you do best. These sites include Swagbucks, Ebates, Ibotta, just to name some of my favorite platforms that get me the best deals right now.
Which one do you prefer? Well, it is absolutely up to you since there are literally countless sites like these at the moment. When you do your shopping trips through each of these sites, you will receive points which can then be redeemed. You also have the opportunity to get cashback on the items you spend on allowing you to save your hard-earned money.
These sites have affiliates links to the online sites they would like you to buy from. All you will have to do is to make sure that you start your shopping trips from one or all of these sites if you like. It is easy and straightforward to get deals and bonuses on items you buy every day.
---
7.      GET PAID TO WATCH VIDEOS AND PLAY GAMES
Getting paid to watch videos and play games is a thing now. It is kind of amazing that you can be compensated for spending your time online in such ways. Nothing has to be a complete waste of time anymore.
If you enjoy playing video games, and if you can play any game you find, a site like Swagbucks would be the perfect fit for you. On the site, you will find a list of sponsored games for you to play. The games include Wheel of Fortune, Scrabble. On completion, you will earn redeemable points that will be directed to your account.
You can also opt to watch a couple of viral videos on the site that will earn you points. Spending your time watching videos from the Swagbucks site is absolutely worthwhile.
---
8.      AFFILIATE MARKETING
Affiliate marketing has evolved into one of the major ways to earn online passive income. Almost everyone who has got an online job has tried it at some point in their online career. Although many people use this avenue to earn income already, there are still more opportunities in it.   Unlike the other opportunities outlined above, this one is a real business with the potential to provide you with a very sizeable income and financial security.
The internet gets bigger every day and so do the money-making opportunities. Affiliate marketing is an online money making opportunity that is growing exponentially as the number of online merchants increase and the network expands.
Is it a viable online business option? Can you make substantial amounts of money from the practice? I have often been asked similar questions by my readers.  The answer is absolutely:  YES! Yes, it is a viable online business option that can potentially make you some serious cash if you do it right. Do your research and do not fall for the same mistakes most beginners make.
Like all business ventures, affiliate marketing will take a lot of effort, hard work, and commitment on your part to be successful. It will also require some basic knowledge and skills before you can start. These skills will be a foundation upon which your successful career as an online marketer will be built.
Affiliate marketing is a type of performance-based marketing strategy where affiliate marketers are rewarded by earning commissions from online retailers for their efforts in increasing sales through their referrals. The online retailers, therefore, pay these affiliates for marketing and recommending their products.
Affiliate marketing works on a cost-per-acquisition or a cost-per-lead basis. This means that as an affiliate marketer, you get paid when someone takes an action using your affiliate link, such as buying a product or signing up for a free trial.
While the model is quite simple, it takes a specific set of skills to reach success.
Check out my article on what Affiliate Marketing is and how to start
---
FINAL THOUGHTS
The internet has brought with it many marvels, top of the list being the opportunity to earn a passive income right from the comfort of your home. This is easier than ever to do, provided you have a clear idea of what direction you need to go. So identify something you like, do a little research, and get right to work! Although you might not get rich in an instant, these opportunities will get you one step closer to financial freedom.
To your success,
Mike Aha