Welcome to my Fetch Rewards Review
Everyone wants to get the most bang for their buck. We want to save money where we can and have brands give us more value when we buy their products.
The good news is that there are many rewards products in the market that can make this happen. One such product is Fetch Rewards. This is a mobile shopping platform that rewards shoppers for buying their favorite brands.
Here is a detailed look at what it is, how it works, and how you can make the most of it.
---
HOW DOES IT WORK?
Getting started with the Fetch app is very easy. Here is a step by step guide to help you have it running on your phone in no time:
Download the app: The first step is to download the Fetch Rewards app from the App Store for iOS devices, or the Google Play store for Android devices.
Register: The next step is to register a new account. You can either connect with your Facebook account or sign up from scratch by creating a new username and password. At this point, if you have been referred by someone, enter the unique referral code you got and you'll both get 2,000 bonus points when they complete their first receipt.
Scan Receipts: Every time you go grocery shopping, scan your receipts. You do this by taking pictures of your receipts and adding them to the app.
Earn Points: You will get to earn points on thousands of products every time they appear on your receipt.
Get Rewards: Finally, you can redeem your points to get any of the awesome rewards Fetch Rewards offers.
JOIN FETCH REWARDS AND EARN 2000 POINTS
---
WHERE TO USE FETCH REWARDS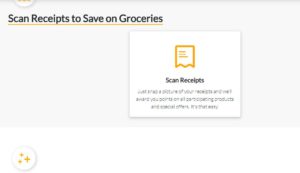 Unlike other receipt scanning apps, Fetch will reward you no matter where you buy your groceries. Whether you shop in your traditional grocery store, local convenience, drugstore, liquor store, club store or big box store, you will still get rewarded for your purchases.
To put this in context, here is a list of some of the stores that you can use to earn some cash with Fetch Rewards: Walmart, Target, Kroger, Dollar Green, CVS, Publix, Walgreens, Meijer, Shop rite, Sam's Club, Aldi, Costco, H-E-B, Safeway, Food Lion, Rite Aid, Stop &Shop, Whole Foods, BJ's, 7-Eleven, Speedway, Shell, BP, Lowe's, Winn-Dixie, Hy-Vee, the fresh market, Vons, the home depot, Trader Joe's, and many more.
---
HOW TO EARN POINTS
There are the 4 ways to earn points on Fetch:
1.       PURCHASE ANY PARTICIPATING PRODUCT
Fetch has partnered with some of the largest brands to bring massive savings to shoppers.

To get started, search for products that will earn you the most points by brand and category.
Here are the current existing categories of products: Baby, Beverages, Baking, Beer Wine Spirits, Beauty & Personal Care, Breakfast & Cereal, Canned Goods & Soups, Condiments & Sauces, Deli, Dairy, Frozen, Grocery, Household, Health & Wellness, Magazines, and Snacks.
Buy products from the participating brands and get points based on the cost of the products. This is the easiest way to earn points with Fetch Rewards.
2.       PURCHASE A SPECIAL OFFER PRODUCT
Fetch is always finding ways for you to earn more points. They give a selection of special offers which earn you bonus points on top of the regular points you earn every time you buy from a participating brand.
Furthermore, you do not need to pre-select these offers; they will give you the points whether or not you knew about the offer.
3.       REFER A FRIEND OR FAMILY MEMBER
The third way to earn points is through referrals. Every time you refer someone and they sign up through your unique referral code, you earn 2000 bonus points from their first purchase.
The beauty is that there is no limit to the number of referral bonuses you can earn. This means you can refer everyone you know and earn as many points as you want.
4.        RECEIPT BONUS POINTS
Finally, the receipt bonus rewards you for doing a great job of scanning consistently.
---
PLAN YOUR SHOPPING
Other than rewarding you for shopping, the app also helps you plan for it. In the plan section of the app they have:
Recipe Inspiration
This section has hundreds of recipe ideas. You can draw inspiration from there and plan your shopping based on that.
The section has beverages, appetizers, desserts, salads, soups, sides, and even kiddie meals.
If you see a recipe you like, clicking the plus icon will have all the ingredients in the recipe added to your smart list. This way, it removes the guesswork from you.
This feature allows you to edit your shopping list by adding and removing items. The items can be added based on the app's suggestions or by manually typing them in. You can then sort them and update their descriptions and quantities.
---
HOW TO TAKE A PICTURE OF YOUR RECEIPTS AND EARN BONUS POINTS
Once you have made your purchases, scan your receipt. However, for your receipt to be validated, it must include the store name, items purchased, date of purchase, total amount and store address.
Though this may sound like a lot of information, if you take pictures well it is nothing to worry about.
To take pictures of your receipt, place it on a flat surface, click Scan then take pictures.
If your receipt is extra-long there is nothing to worry about. Fetch allows you to take multiple pictures of extra-long receipts. So, you can keep adding sections until your whole receipt is captured. However, note that you are only allowed a maximum of 4 pictures per receipt.
If this is not possible try zooming out of the receipt to capture as much detail as possible in one go so as not to exceed the 4 pictures.
Also, use your flash if you are in a dimly lit room. If you take a picture and it comes out blurry or skewed, simply retake it until you get a clear image. Blurry pictures make it difficult to scan your receipts so you might miss out on earning your points.
Once you are done adding the images, click Finish. Fetch Rewards will then load the images and let you know about any identified errors. Thereafter, the receipt is validated and you'll get your points in your account.
JOIN FETCH REWARDS AND EARN 2000 POINTS
---
REDEEM YOUR POINTS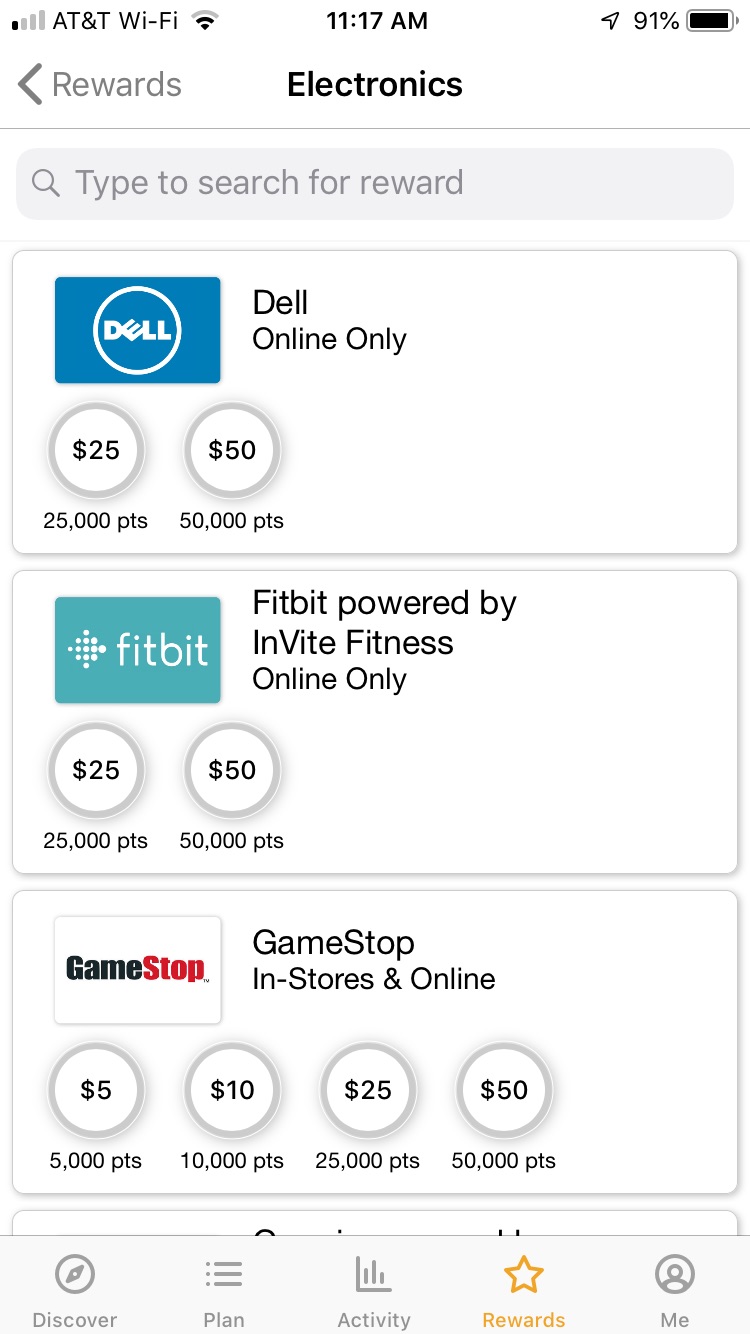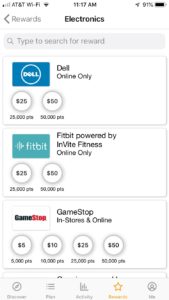 Here comes the fun part: you get to redeem your points either by category or point value.
Some of the popular reward categories include beauty, art, entertainment, fashion, electronics, home goods, gifts, office supplies, retail, MasterCard and visa gift cards, pets, travel, media, restaurants, specialty stores, and spa. Alternatively, you can donate your reward points to one of over 250 charities.
It can take anywhere between 24 – 48 hours to receive your points. If you have to wait longer than 72 hours, simply contact the highly effective support team
---
WHAT YOU NEED-TO-KNOW ABOUT FETCH REWARDS
You can use Fetch Rewards with other similar apps such as Ibotta. So, if you want to make even smarter savings, simply stack the earnings from all these apps.
Fetch points can also be used with regular coupons. On the downside, Fetch only operates in the U.S so receipts and purchases made outside the US won't be processed.
Additionally, Fetch Rewards points only earn you gift cards. You cannot redeem them for cash. A great workaround for this is redeeming the reward points for MasterCard and Visa cards which you can use as cash.
It is also important to keep in mind that Fetch reward points expire. When you are not active for 90 days, any points that you have will expire. However, you don't have to worry too much because Fetch will notify you beforehand.
Also, to claim your points you need to scan your receipts within 2 weeks. Thereafter, your receipts will be null and you cannot acquire points.
---
TROUBLESHOOTING: RECEIPT INACCURATE OR ITEMS MISSING MESSAGE
If you receive this kind of message, it means the scanner is not able to read all the required information from your receipt. Your receipt could either be missing the store name, purchase date or time, product name/price, or total sale.
This mistake can be corrected before submission. The app gives you a chance to add any information it missed during the scan. Fetch Rewards gives you up to 14 days to correct a receipt.
In case you receive any other errors that are not addressed on the app or website, you can email them at support@shopfetch.com.
---
HOW DOES FETCH REWARDS COMPARE WITH OTHER RECEIPT SCANNING APPS OUT THERE?
Other than Fetch Rewards, there are other receipt scanning apps out there, including:
1.       IBOTTA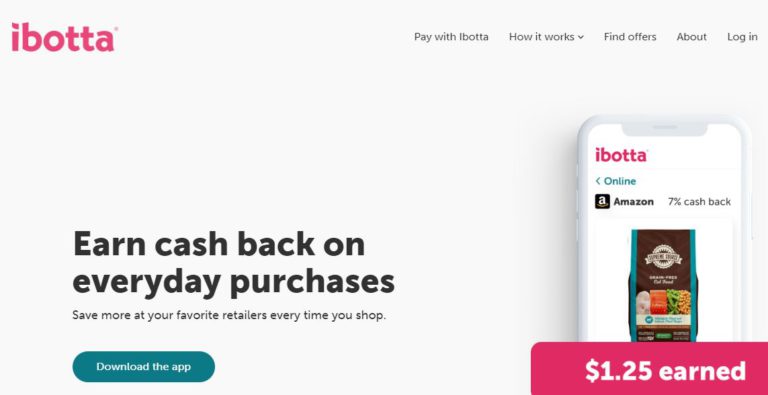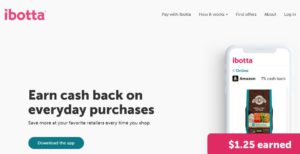 Ibotta is a free cash back reward and payments app. It gives you real cash for purchases you make when you shop and pay through the app. The app has numerous ways for consumers to earn cash on their purchases. They have partnered with more than 1,500 brands and retailers.
Whether you're buying groceries, pet food, beauty products, clothing, electronics, or wine and beer, Ibotta will pay you cash for your purchases.
According to their website, Ibotta has paid out over $600 million since 2012. When you sign up, you will immediately earn a $10 registration bonus for scanning your first receipt.
Additionally, you can earn cash back by shopping through their partner apps like Groupon and Walmart.
Another plus with Ibotta is that you'll never run out of offers. Since they have been in the market for so long, they have partnered with a lot of retailers, so you have thousands of offers to choose from.
2.       CHECKOUT 51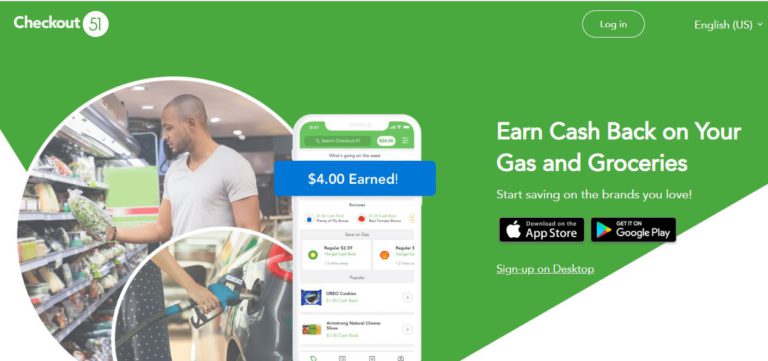 Checkout 51 is the second longest-standing app in the receipt scanning app world. It has a minimum withdrawal balance of $20, and you can receive your cash back reward through a check, PayPal or electronic gift card.
You can also leave your cash back credits balance to continue accumulating. Unlike other apps, Checkout 51 has limited offers. However, these offers cannot be found in other receipt scanning apps.
Their offers go live on Thursdays at midnight in each time zone. They expire the following Wednesday at 11:59 PM in each time zone. This means you must upload your receipts while the offers are live. The offers also have limited quantities.
On the plus side, they regularly have offers on fresh produce.
3.       PARIBUS
This app helps to save online consumers the time and money on their purchases. It monitors retailer policies like price protection across 25+ large online retailers and late deliveries.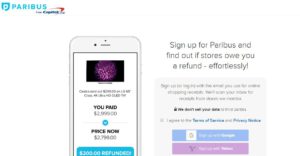 It automatically scans online shopping receipts and keeps an eye on price drops and shipping delays.
Paribus will then file a claim automatically-depending on the retailer- or help the shopper contact the retailer to get their savings back.
In short, Paribus does all the heavy lifting. Consequently, you save a lot of time and on top of that, you get lots of great deals. It is free to sign up and has no hidden fees.
4.       OTHER APPS
Other cashback apps include: Dosh, Drop, Wikibuy, Rakuten, Swagbucks, MyPoints, Honey, Coupons.com, SavingStar, Groupon, Shopkick, Freebird, Pei, Upromise, Receipt Hog, TopCashback, Cosign, UserTesting and Trunow.
---
FINAL THOUGHTS
There are a lot of ways to make money online. However, most of them require a lot of time and effort to succeed, and they may not always be for everyone.
With apps like Fetch Reward, you get to earn money doing something you already do on a regular basis. This takes things to a whole other level. The savings you can make and the deals you get with this app can make a huge difference in your budget, which is why I highly recommend it.
JOIN FETCH REWARDS AND EARN 2000 POINTS
To your success,
Mike Aha
OTHER MONEY SAVING APP REVIEWS: