Welcome to my Paparazzi Accessories review.
There are a lot of platforms offering work-at-home opportunities these days. It is often difficult to distinguish which ones are legit and which ones are scams.
One popular "opportunity" is the sale of specific products and services; buy low, sell high.  This is known as Arbitrage.  You are convinced to buy custom made branded products at a price below market value and then resell the merchandise among your friends, family, and members of your community.
One of the companies that speaks this language is Paparazzi Accessories. However, is there more to it? Is it a legit business or yet another scam? This Paparazzi Accessories review will help you answer this question.
Let's begin.
---
WHAT IS PAPARAZZI ACCESSORIES?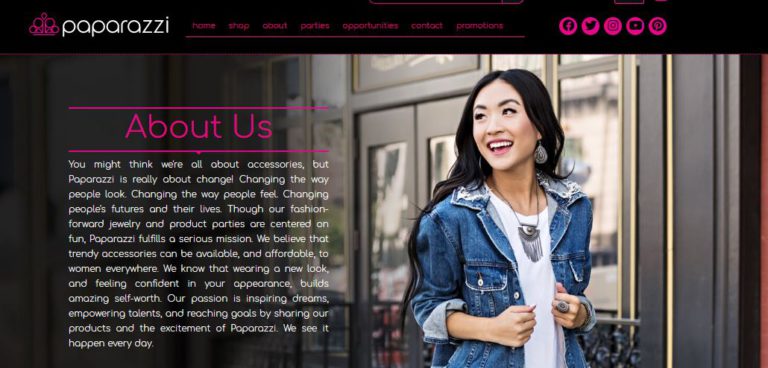 Paparazzi accessories is an online store that trades custom jewelry cheaply. Their selling statement is that they offer most of the accessories at only $5 or less.
This is all well and good, but the company promotes what they call a consultant package more than the original package. The consultant package not only involves buying products in bulk to sell them, but also recruiting other people to become consultants and earning a commission from their sales.
Of course, this is a textbook MLM model.
---
HOW DOES PAPARAZZI WORK?
Paparazzi Accessories, as it's popularly known, is a company that was started in 2010 that has its headquartered in Hurricane in Utah. It's a work at home business opportunity that allows people to sell Paparazzi Jewelry and accessories.
The general purpose of the Paparazzi accessories company is to recruit people as consultants who then purchase their bulk products. The consultants then promote their products either at home, online, or by word-of-mouth and resale them to their family and friends.
---
AN OVERVIEW OF PAPARAZZI ACCESSORIES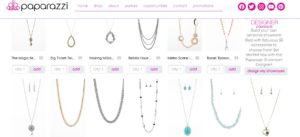 What attracts people to Paparazzi is the fact that the jewelry comes in various types and styles, and it is also very affordable. All the products that the Paparazzi store offers are costume (no precious metals or stones), which could be one of the reasons why they are as cheap as they are. Therefore, you should not expect any gold or diamond pieces from this company.
The 5-dollar selling price is the highest selling point of the paparazzi accessories company. These low prices are very attractive to a lot of people who become convinced and sign up as resellers or consultants.
Once you join the company as a recruit, you will have access to all their products. The paparazzi accessory's products are made of lead and nickel. This makes them very sturdy and very cheap.
---
HOW CAN YOU BECOME A PAPARAZZI CONSULTANT?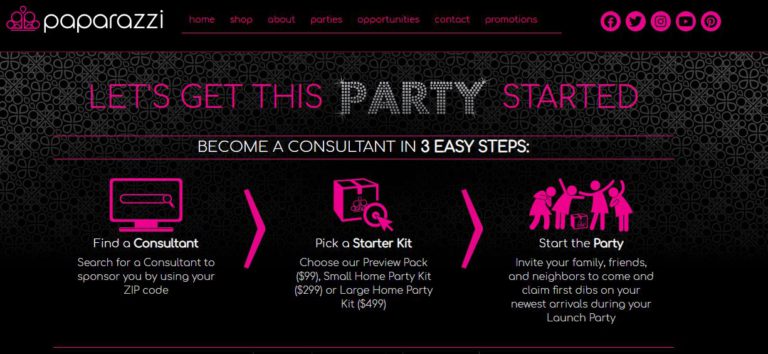 If working for this company is something you can see yourself doing, it is quite easy to get started. Everyone who works as a reseller of paparazzi products is known as a consultant. Here is how to become one.
Because it is an MLM, it comes with a price tag that you have to pay before you can even start. To join the company, you are required to buy a start-up kit.  The prices of the start-up kits are $99, $299 and $ $499. You must choose one of these starter packages for you to become a member.
Once you purchase the starter kit packages, you are given marketing material like sales bags, receipts, display hooks, invitations cards to invite people to your home parties, and Paparazzi jewelry repair kits.
---
HOW MUCH MONEY DO PAPARAZZI ACCESSORIES CONSULTANTS MAKE?
The Paparazzi accessories company claims that their consultants earn 45% commission whenever they manage to sell any of their jewelry or accessories.  As a consultant, you buy the Paparazzi accessories & Jewelry and resale them at $5 or even more. However, $5 is the most common price tag.
The second way through which the paparazzi accessories consultants earn is by recruiting other people as consultants or members of the paparazzi accessories team. They then make between 5% and 10% of their downline recruits.
There are also cash bonuses for people who manage to get to the top levels of the scheme, which are:
Luxe Jetsetter – $25,000
Impressionista – $50,000
To get to these high levels of the program and hit the cash jackpot, you have to fulfill a number of requirements. You must maintain a personal volume of 125 sales per month and an organizational volume of between 500,000-750,000 sales per month.
Of course, these are crazy numbers that will make the company millions. If you ever manage to achieve them, the company will definitely not have a hard time rewarding you for your efforts. However, in truth, hitting these milestones is close to impossible.
That being said, the strategy with this company is simple; the more you sell, the more you earn, and the more you recruit other consultants, the more commission you get.
---
IS PAPARAZZI ACCESSORIES LISTED WITH THE BETTER BUSINESS BUREAU RATINGS?
Paparazzi is not listed with the Better Business Bureau. Checking a company's listing before engaging in any business with them is a great way of keeping yourself safe and avoiding getting scammed. If the fact that Paparazzi is not listed with the BBB sounds scary to you, it is probably a good idea to stay away from this company and look for a better alternative.
I will highlight my number one recommendation that is way better than Paparazzi at the end of this review.
---
PROFIT MARGINS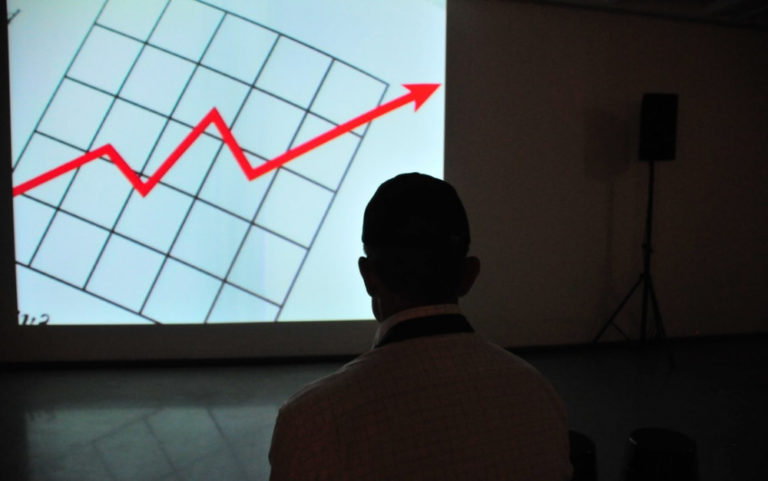 The Paparazzi Accessories listed selling price for all products is not more than $5. However, the company places no restrictions to how much you can sell each item, so most people will manage to sell them for a few dollars more than the indicated price, thus earning them some profit. That said, for you to make some life-changing cash with such a price, you'll need to sell a lot of these jewels and accessories.
The same applies to the recruited members under you. You'll need to recruit more and ensure your recruits also make decent sales to make real money.
An important thing to remember here is that selling in volume every month may not be as easy as Paparazzi makes it sound, even with that price. Jewelry is not food, so people do not need to keep buying them on a regular basis. After you run out of your pool of friends and relatives, business will inevitably slow down. Therefore, do not believe any claims that this company can change your life just from the sales you make.
I should also mention that there are people who make a lot of money with this company. However, these are not regular sellers. Only the people higher up in the scheme and the people who made this product can get good money out of it.
---
PROS OF JOINING PAPARAZZI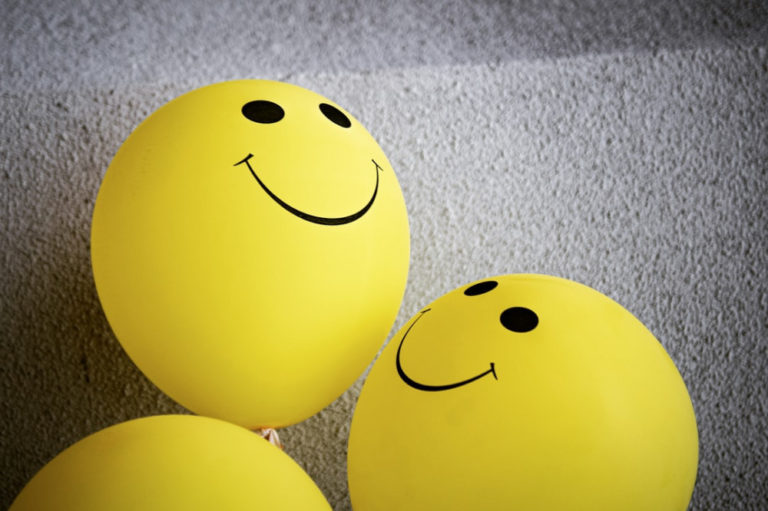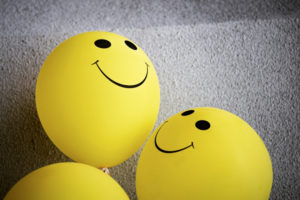 Here are a few things that stand out in the Paparazzi accessories company.
The paparazzi consultants earn 45% of $5 on every successful sale. This is the right profit margin even though it may be lower than $3
With this commission, if you happen to be great at doing promotions and selling, you may end up earning some good cash.
However, just as it is with all other MLM's, recruiting members is essential if you want to build a profitable business.
Either way, no matter how low their products are sold, the rate of their commission per sale is decent.
It May be Easier to Sell Paparazzi Jewelry
Generally speaking, most people that sell things would prefer highly-priced products. This way, even when they sell just a single product, they still make good money.
However, due to the low prices of the Paparazzi accessories jewelry, you may be able to sell high volumes if you're a good seller. For example, if you manage to host a successful house party, you may end up earning a considerable commission. With the low prices, people may end up impulse buying to your benefit.
You Get a Wide Variety of Products
Paparazzi Jewelry offers a variety of products. This facilitates your promotions and sales since your clients can choose from different types of rings, necklaces, bracelets, and much more.
As I mentioned, when a variety of products are available, it's common for clients to end up scooping several various items in a single purchase.
---
CONS OF JOINING PAPARAZZI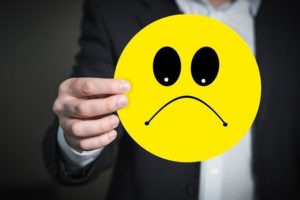 Here are a few reasons why joining the Paparazzi program may not be a great idea.
When selling the paparazzi accessories products, you only earn less than $2.50 on every sale you make. So unless you sell in bulk, there is no big money in it.
Unless you plan on bugging your family, friends, or every stranger you encounter to buy your accessories and jewelry for the rest of your life, the low commission you earn from the paparazzi company might not take you very far.
Emphasis on Hosting Paparazzi Jewelry Parties
One of the significant drawbacks to trading Paparazzi products is that they insist that the consultants must host jewelry house parties. The parties may indeed be a hot spot for selling your products, but if you dread one on one selling, and then this might not be a good option for you.
Additionally, MLMs have a bad reputation. Most people can't even stand them. This makes convincing them to join Paparazzi Accessories somewhat difficult. It may also be annoying to your family and friends when you keep talking about it and inviting them to the MLM parties.
---
SO, IS PAPARRAZZI JEWELRY ACCESSORIES LEGIT?
Sure, it is legit! Having said that, In my opinion it's just another MLM company that thrives on recruiting people to help them grow their business. In the end, only the people at the top will profit. You will be left doing all the heavy lifting trying to hit an impossible goal that they can move whenever they feel like it.
If you do not like MLMs, or if you are just scared of face-to-face selling, you may want to reconsider picking this method.
---
HOW TO REDUCE YOUR RISK OF FALLING FOR SCAMS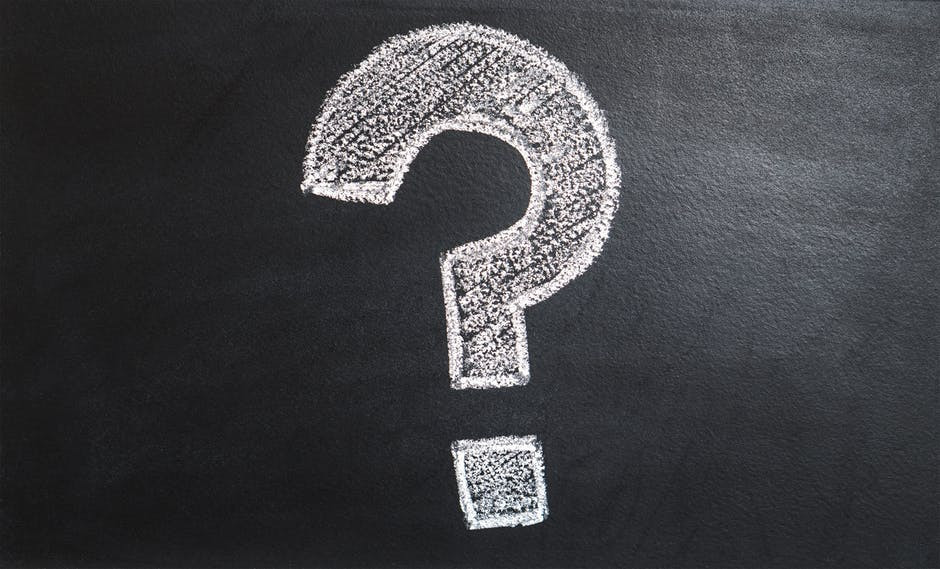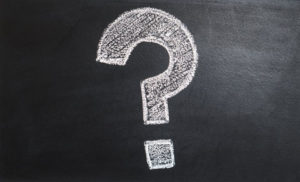 Although you cannot eliminate all risks, you can do some things to minimize them:
Before agreeing to do business with a company, research it thoroughly!
Enter the company name in a search engine and see if you can find some negative comments or complaints. What are those complaints about? How often do they appear? Check the company's address or phone number to make sure it exists in that place. Has the company changed its name recently or several times? That could be a hint of a scam.
Be suspicious when you receive unexpected calls from strangers to offer you something.
Promoters who call you unexpectedly to offer you work-at-home opportunities are trained to gain your trust by acting as reliable counselors and speaking in your language.
They can also use high-pressure sales tactics to get you to pay them without giving you time to think about it.
Be skeptical of the ads you hear on the radio or those you see on television.
The fact that a product, service, or job opportunity appears on television or advertised on the radio does not guarantee that the company is legitimate. Do your homework! And remember, before all else, always research the company first.
---
IS THERE A BETTER ALTERNATIVE TO PAPARAZZI ACCESSORIES?
Are you skeptical about becoming a member of Paparazzi accessories? That's completely understandable. There are lots of other alternatives that will help achieve your making money online dreams.
One of the best of these is affiliate marketing. Affiliate marketing is a business model that allows you to earn a commission by promoting someone else's products or services. You do not own any products of your own.
The way it works is simple: you have an affiliate link that you share with your circles. You get this link from the company whose products you are promoting. When someone clicks your link and makes a purchase, that sale is attributed to you and you earn a commission.
Of course, there is more to it, but that is the gist of affiliate marketing. If you want to learn more about it, or if this simply sounds like a business model you would like to look into, consider signing up for Wealthy Affiliate.
Wealthy Affiliate is an affiliate marketing product that will hold your hand and help you navigate the murky waters of affiliate marketing, helping you avoid scams and build your own successful affiliate marketing business.
Learn More About Wealthy Affiliate – Click Here Now
And the best part? It is available for free! You can sign up to Wealthy Affiliate for absolutely free and use the platform for 7 days at no cost to you. This will give you the perfect opportunity to try it out for size and find out whether it is something you can see yourself working with long-term.
If you enjoy using the free version, and if you like what the platform has to offer, you can upgrade to the premium version and take your business to the next level.
---
FINAL THOUGHTS
So, is Paparazzi Accessories legit or is it a scam? Well, I believe it is an MLM platform masquerading as something else. While it is a legit platform, if you think you are signing up to resell handmade jewelry, you are wrong. If you want to make money with this platform, you will have to do a lot of convincing and recruiting.
This is the very definition of MLM. A great way to tell is to ask yourself a simple question; what will make you more money? Selling the products or having more people selling those products under you? If the latter is your answer, you are looking at an MLM scheme.
If you are looking for a better alternative to all this, consider trying your hand at affiliate marketing under the guidance of Wealthy Affiliate. If you decide to follow my recommendation, I will be there on the other side waiting to lend you a helping hand.  See you on the other side!
Join Wealthy Affiliate Now – It's Free!
To your success,
Mike Aha
HERE ARE A FEW MORE POSTS THAT MAY BE HELPFUL
Affiliate Marketing Training Programs
What is Affiliate Marketing and How To Start?
Affiliate Marketing vs. Network Marketing