Whether you intend to make some fast cash, or you are after a more long-term side income solution, there are a variety of ways that you can make some extra money online. In the past, if you wanted to make some money on the side, the only option was to find a second part-time job. Thankfully, times have changed. Today, you can use your knowledge, skills, and even the items around your home that you don't use often. Here are some of the strategies you can use to make some extra income fast.
---
1.      COMPLETE RANDOM TASKS
There are different websites that are willing to pay you to do various things such as testing products or shopping. Although these websites don't pay significant amounts of money, they are a great option for those who want a quick payout. Here are some reliable websites that you might want to check out:
User Testing is a site that pays users up to $10 to test out the functionality of websites. A test will typically take around 15-20 minutes. As a tester for User Testing, you are tasked with monitoring the activity of a site visitor on a website to determine how they interact with it.
This site pays users to blog, tweet, and take videos and photos. The amount of money you receive will be based on the number of followers that you have, which makes this moneymaking technique suitable for those who have already amassed a significant Twitter following or if you have substantial blog traffic.
To earn some fast cash on Fiverr, you need to provide a service to customers on the platform. For example, if you are a guitarist, you can offer your services to a customer for $5. This is referred to as a gig. This platform allows you to offer any service that is in demand and get paid when you complete tasks satisfactorily.
---
2.      JOIN A REMOTE COMPANY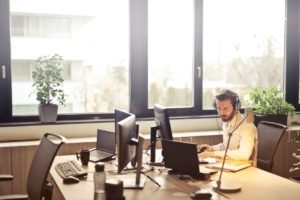 More companies, especially startups, are fully embracing remote work, allowing their employees to work online so that they can work from the comfort of their own homes and have more flexible schedules as a result. You can work for a remote company part-time, allowing you to keep your day job and make some extra cash on the side. Here are some of these work-at-home companies that you might want to consider:
This platform is a call center that requires users to take calls from customers and consequently earn commissions per hour.
CrowdSource is a remote company that offers users a variety of jobs, including editing jobs. Not only does this platform allow you to determine how much you work, but it also lets you do most of your job from the comfort of your home.
Demand Studios hires a variety of creative professionals, ranging from filmmakers to writers. The pay is not particularly impressive, but it is a great option for those who want to work from home and make some quick cash.
This remote company is one of the ways through which Googles rates websites for the sole purpose of search engine ranking. Your main task working for the platform will be to rank the websites.
---
3.      SELL PRODUCTS ONLINE
One of the most well-known and time-tested strategies that have been proven to allow users to earn an income online is selling products online. A significant number of digital entrepreneurs have been able to sustain their businesses by selling physical products to sell them on e-commerce platforms such as Craigslist and eBay. These sites allow you to set up an online shop where customers can view the products that you offer.
Instead of drop shipping, Amazon has devised a strategy where you can store your products in their warehouses, which makes them available to Amazon Prime members for free 2-day shipping. When customers purchase your products, Amazon packages and ships them to the customer, and you receive a percentage of the sales as commission.
This online auction powerhouse has been in existence for quite a while and is especially useful for selling gadgets, apparel, electronics, and accessories. You can opt to sell some things around your home that you don't have much use for, or start an eBay store and seek the services of a drop-ship business that will take care of the storing and shipping aspect so that you don't have to handle an inventory.
Craigslist is a great option for those that intend to sell sizeable items or anything else that you might not want to ship. If you are not too keen on displaying your phone number on Craigslist, an interested customer can send a message to your inbox without having to get your email address.
Etsy is a great option for those that enjoy creating artsy and crafty items as it is a platform where you can sell such products. You can set up your Etsy store for free by signing up and posting high-quality pictures of your creations to attract customers. Etsy not only makes it easy to make sales but also allows you to keep track of your inventory. Not that there is a 3.5% listing fee on every successful sale.
---
4.      SELL E-BOOKS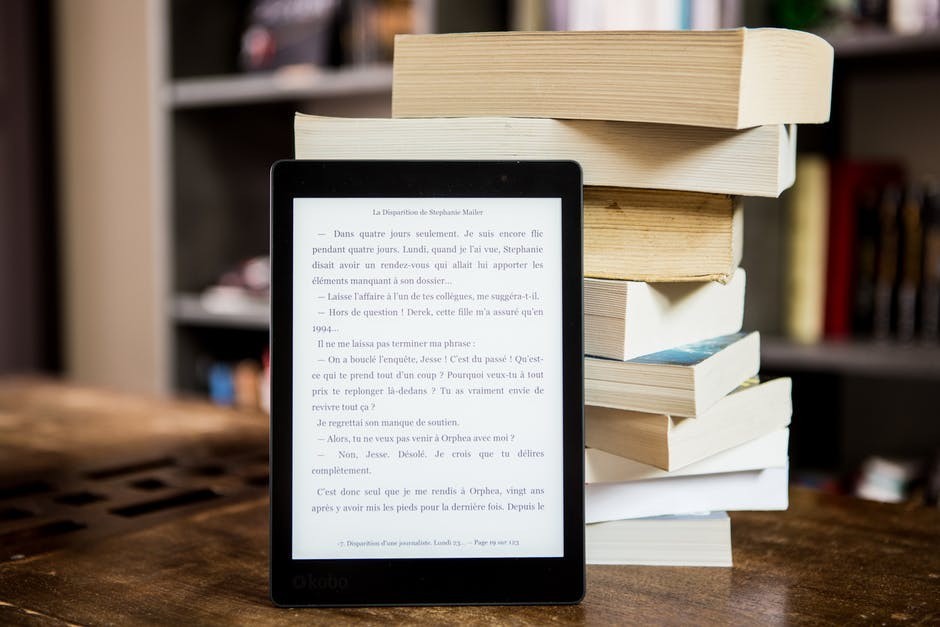 To sell e-books, you don't need to be an established publisher, have access to funds, or even write the book yourself. As long as you come up with an innovative idea and target a profitable niche, you can sell e-books. One way you can do this is by using a tool like Sellfy which allows you to quickly sell simple yet informative PDF files to customers and earn some fast cash.
Another option is to sell public domain work, where you don't need to come up with original content which takes a lot of time. You can then start selling your e-books on platforms such as Amazon or even directly from your site. To expand your audience, publicize your e-book on your social media platforms as well as your email list and website.
---
5.      CREATE AN ONLINE COURSE
If you are an expert in a topic, whether through your freelance business or current job, you can take that knowledge and package it into a high-value course that you can sell online. Building, launching, and marketing a profitable online course takes a lot of upfront effort, but you can make your work easier by hiring other people to create a course in your preferred niche for you on platforms such as Upwork or the afore mentioned Fiverr. Here are some tips on how you can get started:
Sample other courses to get an idea of how they work
By taking other courses that are in the same niche as what you intend to put out, you will not only get a crucial opportunity and competitor analysis but also get a better idea of what a course should look and feel.
Select a niche that is high in demand
Ideally, the course that you set up should be within an in-demand niche that goes hand in hand with your set of skills and experience. Do some extensive research on what is trending by searching keywords using tools such as Google's Keyword Planner to get an idea of what people are interested in.
Create an appealing course experience
Many online course creators usually opt to host their courses on their websites so that they can benefit from the value of attracting customers back to their platforms regularly. It is important to create an impressive course experience for your visitors by using tools such as Teachable – an online platform that specializes in course creation.
Look for niche communities on social media platforms such as Facebook and Reddit to find an audience. Depending on how successful you are at marketing your course and how profitable the niche you choose is, you can start making money from this venture within a few days.
---
6.      FREELANCE WRITING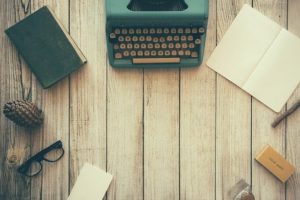 Freelance writing
is one of the most common ways you can some extra income fast working online. Here are some the most well-known freelance writing platforms you may want to consider:
Writers on this platform can earn up to $15 for every post that is accepted by a client. This may not seem significant, but it is a great way to earn some extra cash fast, and you also have the freedom to select what you want to write.
As a writer on Textbroker, you will receive up to 5 cents for a word if you attain the rank of a 5-star writer. As a beginner, you will likely get started as a 3-star writer but as long as you consistently submit high-quality content, you can quickly rise in ranks and make a decent side income.
The standard pay for this platform is anywhere from $20-$25. Although Matador Network is not strict on a minimum word count, writers are limited to writing a maximum of 1,500 words per post.
As a writer on TopTenz, you are required to write an article in a list format, and it has to have a minimum of 1,500 words with only a few exceptions. You can earn up to $50 for every post that is deemed acceptable.
---
7.      DO ONLINE SURVEYS
Doing online surveys is a popular way of earning fast extra cash online as it allows you to get paid for providing your opinion on a given topic. Companies will go out of their way to get customer feedback on their products, and the easiest way to do this is by putting out surveys and offering compensation to participants. Most of these companies rely on online survey takers to find the right audience as well as save themselves some time. Here are some of the most reliable survey-taking sites:
Swagbucks is a survey site that allows you to earn rewards by completing surveys, as well as playing online games and voting in polls. When you complete tasks, you earn points based on a point system referred to as SB. 1 SB is equivalent to 1 cent, which means that if you generate 100 SB, you get $1. The minimum earning threshold is 1 SB, and participants typically earn anywhere from 30 to 150 SB points for taking part in surveys.
Here is a comprehensive Swagbucks review I wrote.
You can become a PrizeRebel member for free and start earning rewards by completing surveys, watching videos, and playing games. Once you accumulate 500 points, you receive $5 which is directly sent to your PayPal account.
Check out this PrizeRebel review.
Offernation allows you to generate money by completing surveys, clicking ads, and signing up for offers, among others. When you accumulate $1, you can cash out on PayPal.
Learn more with this Offernation review.
---
8.      AFFILIATE MARKETING
Affiliate marketing is another strategy you can use to earn an income on the side. As an affiliate, your responsibility is to find a product or service in your preferred niche and recommend it to prospective customers. If you are successful in recommending solutions to your audience, you are paid a commission on the sales that you make. This means that you won't have to get involved in product manufacturing, packaging, or shipping as falls on the company that you are working for. You are given a unique affiliate link that you can add to the platform that you use to attract customers, and when they click and buy what you are promoting, you receive payment.
It is worth noting that affiliate marketing is not the fastest way to earn an extra income because you will need to generate significant amounts of traffic and convert it to sales, which can take a bit of time. However, once you establish a reliable customer base, you can make a good amount of money regularly with this strategy.  But once the money starts rolling, it can be life altering, even to the point of possibly replacing your income!
Learn more about how affiliate marketing works!
---
FINAL THOUGHTS
There are different ways you can earn an extra income fast working online. However, most of them do not have huge payouts and those that have the potential to pay you considerably well require a lot of time and dedication on your part. That said, I believe that affiliate marketing is the best way to go to earn extra income.  It may take a little while but the payoff can be huge.
I'll let you decide which way you want to go!
Check out this link for resources to make extra money fast!
Check out this link if you want a more long-term solution with huge potential for earning!
To your Success,
Mike Aha