Welcome to the instant commission site review!
If you have ever tried your hand at affiliate marketing online, then you probably have an idea of how hard it can be if to earn commissions you don't have a website that you can send traffic to. If you opt to set up your website, you will need to take into account the cost of hosting and buying a new domain name, among other costs. This review takes an honest and unbiased look at Instant Commission Site, a system that promises to deliver an already established site, to help you determine if it is worth investing in.
---
WHAT IS INSTANT COMMISSION SITE?
Instant Commission Site is a system created by Ankur Shukla that allows you to take over the owner's fully DFY site and consequently earn commissions from every offer that is made on the site. According to the sales page, once you set up, all the content, affiliate links, and reviews become yours, plus all the commissions you earn will go directly to your account.
You are encouraged to take the following steps to get started:
Login to the Instant Commission Site members' area
Add your name, photo, Clickbank ID, and a bit of personal information
Click save to finish. You will receive a unique link that is meant to be used to take over the site and start earning commissions.
The features of the Instant Commission Site are listed as follows:
Instant Launcher
You don't need any technical expertise to launch your site, which makes it ideal for beginners in the affiliate marketing niche.
Earn Unlimited Commissions
Get to earn commissions from Clickbank without having to wait for approval.
50 Affiliate Product Review Articles That Are Preloaded For You
You don't have to worry about coming up with content. You are provided with review articles that will convince your site visitors to buy the products.
Automatically Added Videos, Images, Call to Actions, and Graphics for all Affiliate Offers
The Instant Commission Site software automatically adds videos, graphics, images, and call to actions for each product review that you import.
Get Traffic From Top Social Media Platforms
To increase traffic to your site, share it on Twitter, Facebook, Instagram, and YouTube.
Professionally Created WordPress Theme
The site that you will be using is made with a Professional and Premium WordPress theme to appeal to more customers.
Get a Mobile-Friendly site
The Instant Commission Site is mobile-friendly, which simply means it can be used on mobile devices such as phones and laptops.
A Built-in Banner System that displays ads on sites that have your affiliate links
Instant Commission Site provides you with banner ads and offers that are automatically embedded with your affiliate link once you log in.
Fully SEO Ready
The site that you create will be fully SEO friendly, which will make it easier for it to rank and consequently generate traffic. Keywords, descriptions, and titles are all included in every article.
No Domain or Hosting Required
You won't need to purchase a domain name or even have hosting.
Traffic and Bandwidth Costs are Covered
The costs for bandwidth as well as traffic are covered using the Instant Commission Site servers.
Select the Reviews You Want to Display or Hide
You have the option to choose the articles that you want to be displayed on the site and the ones you want to be hidden.
Turn Keywords Into Affiliate Links
You can add as many keywords and affiliate links as you want and then turn the keywords into hyperlinks.
---
VIDEO REVIEW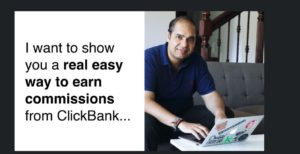 The video starts with the speaker promising to show you how to earn commissions from Clickbank without having to create a website, pay for hosting, or write content. According to the speaker, you can have a fully loaded site, product reviews, affiliate offers, videos and banners, and content and images within 60 seconds of using the product, which is introduced as Instant Commission Site.
When you log in to the system, you will receive a special link that you can use to promote your site. Essentially, you will get to use the Instant Commission Site as your own and earn commissions in the process.
Once you get your Instant Commission Site from Ankur, you can log into the account on his site. You can then add your name, some basic information about yourself, and your Clickbank ID on the page. When you click "Save", you will get a unique link that allows you to take over the site. After customizing the site, every commission that is earned on the site will go to you.
Instant Commission Site comes pre-loaded with 50 articles and offers as well as 5 banners that you can use.
---
HOW DOES IT WORK?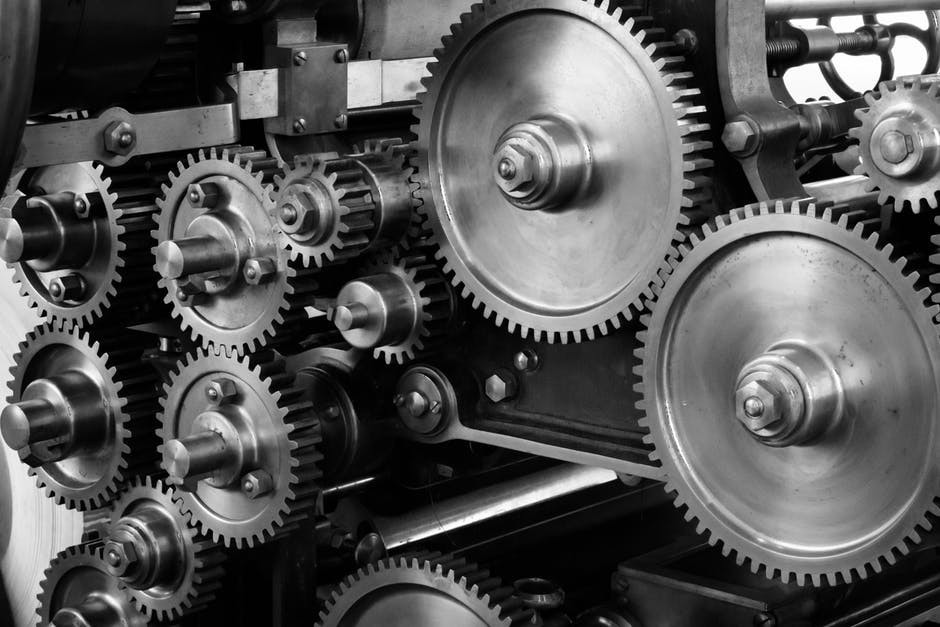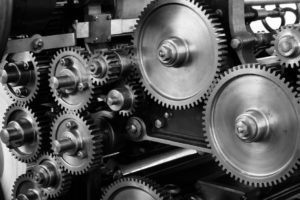 When you access the members' area, the first step you are encouraged to take is to click on a given link to watch the setup and training video. Below the link, you will notice that you are provided with an Instant Commission Site URL once you provide the required details. This is a unique link that you can copy and paste in other platforms where you want to promote your affiliate products.
Below the URL, you will find the "Your Details" section. The information that you input here will be used for the author box in reviews. You are required to provide your first and last names, and you can also add a bio to give your readers a better idea of who you are and what you do. You can also add a photo that will serve as your avatar from the author box.
Below this, you will find the "Affiliate Settings" section where you can add your affiliate ID from Clickbank. In case you are not sure how to get a Clickbank affiliate ID, there is a tutorial provided to guide you through. After you fill in the fields, click on the "Save Changes" button to save these details.
The next step is to go to the "settings" tab in the dashboard to continue setting up your site. This section is made up of three parts:
Here, you will find some of the social media platforms which you can add to Instant Commission Site, including Twitter, Facebook, Instagram, and YouTube. This is to ensure that a review you publish will be added to the social media platforms that you provide on autopilot.
The next part is where you can configure your homepage. Here, you can show some text on your homepage, give a bit of personal background, or add some affiliate offers. You can also choose specific categories of articles that you want to be displayed on your homepage. In summary, the homepage is meant to serve as an introduction to your site.
Here, you can add details that will be featured on your contact page, about page, as well as your email address.
Under "offers", you are provided with 50 default offers. These are Clickbank products that creators have reviewed on the site. You can go through a review, and if you find one that you want to promote, simply click on "Get link" to be able to copy and paste it where you want. There are a variety of products in different categories and you can use them to promote your site.
Another way you can monetize your blog is by using banners. You can set up banners over multiple positions on your site such as the header, after each review, before each review, sidebar, and page bottom. There are five banners on the site, with the best ones selected by default. Your affiliate link is also already added to the banners so that when site visitors click on the banners, you can earn commissions. If you want to add your banners, click on "custom" and then upload your banner as well as your link where site visitors can see your unique banners. You can also select the header, type, and image that will be displayed.
In the "Links" section, you can add a keyword as well as an affiliate link. For instance, if the keyword in your blog review is weight loss, you can use this function in the instant Commission Site to embed your unique affiliate link to the keyword with the intent to increase your sale conversion. This way, everywhere that the keyword will appear will have an inline link added.
You will have access to text and video training in the "Help" section in case you get stuck. Here is a brief look at what you can expect to find in this section:
The guidelines on how to use the product (as explained above)
The Clickbank affiliate link format and how to determine that it is on the site
The number of product reviews you receive with the basic product and if you buy the upsell.
Where to find your upgrades if you choose to buy them.
Once everything is in order, you can launch the site as your own by clicking by going to the "Your URL" tab and selecting "Preview". Your site will open up and it will have all the information you added as well as cookies and policies.
FREE RESOURCES TO START YOUR AFFILIATE MARKETING BUSINESS – CLICK HERE
---
PRICING
The frontend cost of the product is $30.58. In addition to this, there are several upsells to consider:
This upsell includes:
Add SEO tags to article
Build backlinks to articles
Turn articles into PDF format
Integration with a variety of top content spinners
Store unlimited email leads
Upload and publish videos of your reviews on YouTube
Traffic and leads upgrade ($47)
Access to a floating video that comes with a call to action button
Add Google Pixels and Facebook
Share to a wider variety of social media platforms
Get a DFY opt-in page which will visible in the top menu
Agency license ($67)
Create and sell accounts to clients
Get the agency admin panel
Email upgrade ($470
Access the same emails that Ankur is using.
Reseller license ($97)
You can sell Instant Commission Site as your product and keep 100% of the profits
---
PROS
There is a 30-day money-back guarantee
If you find that the results you get from using the product are unsatisfactory, you have the option to return it and ask for a refund on your purchase within the first 30 days.
No need for hosting or domain purchase
You don't have to purchase a domain or even pay for hosting as you are provided with a ready-made website to use.
You have the option to access the Instant Commission Site on mobile devices, and your site visitors can do the same.
---
CONS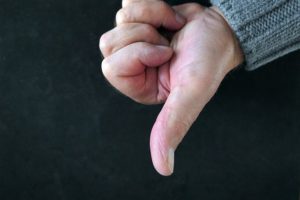 The DFY aspect doesn't allow you to gain knowledge in affiliate marketing
Almost everything on the Instant Commission Site is DFY. This may seem like an easy way to get started earning commissions as an affiliate (especially for beginners), but in reality, in case something happens to the system, you will be left with no moneymaking platform and limited knowledge on how to make money as an affiliate.
There are several upsells
There are a total of five upsells that you are encouraged to purchase. They come with the promise of higher earnings.
The earnings are exaggerated
Instant Commission Site is touted as a $1,000 a month affiliate site that allows you to make at least $150 per week without having to put in any work. These earnings are likely exaggerated and meant to encourage you to purchase the product.
There is no guarantee you will make money this way
According to the earning disclaimer, there is no guarantee that you will make any money using the Instant Commission Site system.
Because everyone will be promoting similar reviews, there is likely to be a lot of competition among affiliates to attract customers, which makes it even harder to earn money with this system.
No training offered on how to generate traffic
There is no detailed training provided on how to drive traffic to your site, which makes this system unsustainable.
---
VERDICT
Instant Commission Site is a genuine product, but I wouldn't recommend investing in it because of the many shortcomings of the system. Because of its DFY nature, there is not much training provided on how to go about affiliate marketing. This is limiting especially if you expect to branch out on your own as an affiliate marketer. DFY also runs the risk of providing you with content that is not completely unique.  This is a killer in the affiliate marketing world!
---
WHAT IS BETTER THAN INSTANT COMMISSION SITE?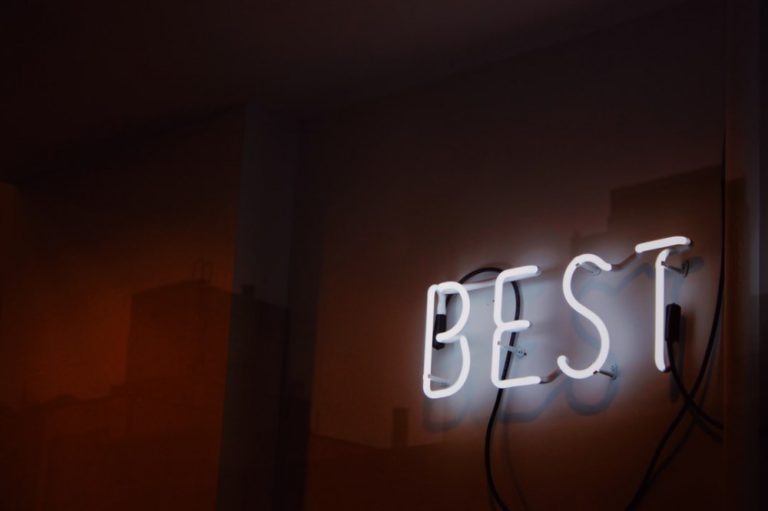 One thing I agree with is that affiliate marketing is the best possible way to make money online and to start your own business.
It is not overly complicated but does require some specific (not hard) knowledge and tools.  If you can bring a good work ethic and some patience, I can help you get started.
With my recommendation, you can finally take charge of your financial future and start working on your financial security and the future of your family!
HERE IS MY TOP RECOMMENDED AFFILIATE MARKETING TRAINING COMMUNITY – FREE!
I hope you take me up on my offer!  I will see you on the other side where I will help you get started and answer any and all questions you may have, every step of the way!
To your success,
Mike Aha