Welcome to my CloutBonus Review!
Very few people would say that they have enough money. Even millionaires want more money. It's just the way money is, I guess. You can never have enough of it.
Sad thing is, this need for money often drives people to greed. That primal extreme desire for money and other resources often blinds them, and they play right into the hands of unscrupulous people and businesses who, while also greedy themselves, take pleasure in exploiting the desires of others.
That's why so many people fall for get-rich-quick schemes to this day, and why so many people continue to fall for them even multiple times without learning a thing. They're always thinking that perhaps the next 'opportunity' will make them their millions, only to end up losing even more money.
You are probably reading this because you've stumbled upon CloutBonus somewhere and are wondering whether this is the holy grail of money-making products ($500 a day!) or just another scam. Well, without further ado, here is my CloutBonus review to help you figure that out for yourself.
---
WHAT EXACTLY IS CLOUTBONUS?
On their website, CloutBonus is described as the #1 Influencer Network in the world, connecting influencers to advertisers. It promises that with this product, you can make up to $500 per day.
---
HOW DOES IT WORK?
There is a 3-step process to using this product: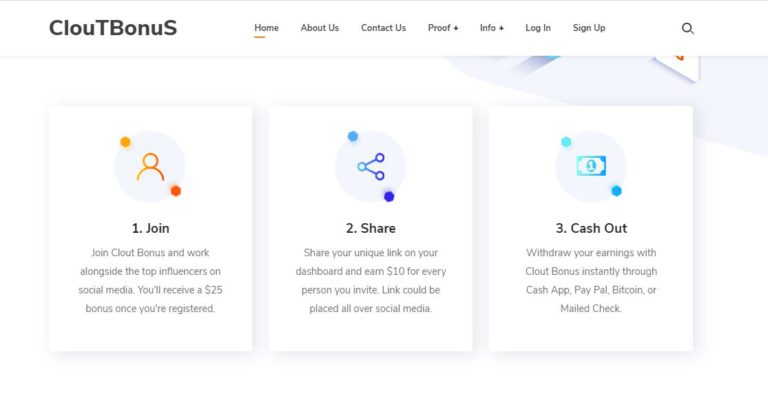 Step One: Sign up- This is pretty straightforward to do. All you have to do is go to their website and sign up with your email address. You can even use a fake email address, they don't care. Once you are signed up $25 is credited to your account. You can't access it just yet, though.
Step Two: Share- You will find a unique link on your dashboard which you have to share on all your social media networks. You will earn $10 for every person you invite through the link.
Step Three: Cash out- According to the website, once you earn your opening and referral bonus, you can withdraw your earnings from CloutBonus through PayPal, Bitcoin, Cash App or get a mailed check. This sounds pretty simple and straightforward, but there is a catch: they NEVER pay.
---
HOW THE SCAM WORKS
For starters, CloutBonus acts like a get-paid-to (GPT) site where you get paid for completing small tasks. A great example of legitimate GPT site is Swagbucks, a survey site.
With CloutBonus, once you are signed up, whenever you try to cash out, you will be told that you need to complete some tasks first. There are 3 tasks, including:
Referrals: You are told to share your referral link on your socials, which basically means you have to spam your referral link in all your social media accounts. They then promise to pay $2 per click and $10 per referrals. This is a huge red flag. No legit program is going to pay $2 for clicks from social media or $10 for free referrals, it's just not economical. Genuine referrals pay per actions or sales done.
Task Wall: Next, you'll get a task wall with online surveys and tasks that you have to complete. According to the site, the pay is $30 per task. This is another red flag. In legit get-paid-to sites, the pay is usually just a few cents for online tasks. It is impossible to pay more than a few dollars without going out of business. You will quickly realize this because when you click on these tasks on CloutBonus, you will see they are not actually surveys. They redirect you to third-party sites that need you to fill in your phone number and other personal details. If you give them your phone number, they'll start sending text messages and charging you for them.
YouTube Submission: The next thing they need you to do is the YouTube submission. Here you are asked to create a short video and upload it to YouTube. But you do not get to create just any video. They give you very specific instructions, so in the end the video you create is just another marketing video for them. For this task, the reward is $50.
---
PHISHING SCAM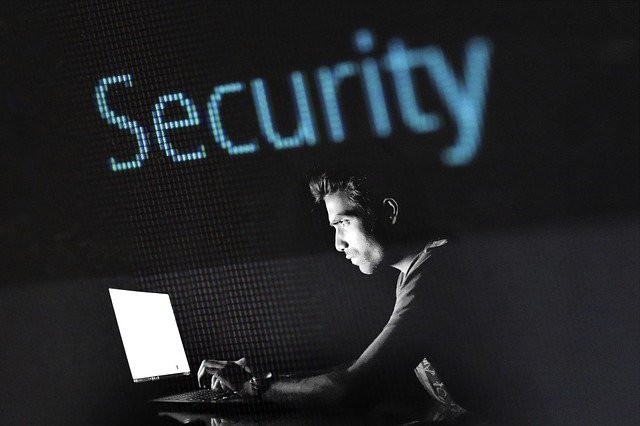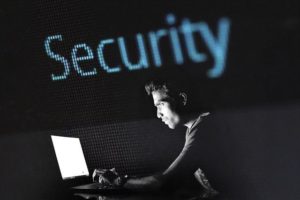 When signing up for CloutBonus, everything feels really safe. They only need an email address, and no credit card information required. Plus, they do not confirm your email, so you can even sign up with a fake email address. All this has been designed to make you feel like there is really nothing to lose.
Once you have your account set up and have shared your referral link and followed all their instructions, you will want to cash out your bonus. They will then ask you whether you want to be paid via check or PayPal.
Of course, most people prefer PayPal over a check because it is safe and you will get your money a lot faster. I believe this is what they are counting on, and where the scam hits.
They will try and match the password you used to create your CloutBonus account with your PayPal account. And since a lot of people use the same passwords for everything, these people will likely succeed to hack lots of PayPal accounts. This is called a phishing scam.
There is a reason why if you are using anti-virus software on your computer, it tells you that your requested URL contains malicious code that can damage your computer when you go to their official site.
---
WHO OWNS CLOUTBONUS?
Here's where things get even more interesting. The site claims to be the #1 influencer network but nobody knows who the owner is. There is no owner information present, and their WHOIS records have been marked as private.
This screams of typical internet scam. The owners would obviously like to stay hidden because they are doing something illegal.
Plus, all the social media icons on the site are broken. What sort of 'influencer network' has no social media presence? CloutBonus has no social media accounts at all.
START YOUR OWN LEGITIMATE ONLINE BUSINESS TODAY
---
WHAT IS THE END GAME?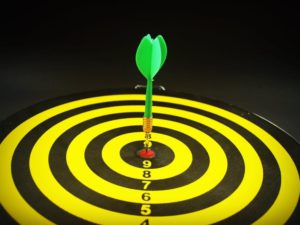 Today, personal data is bought and sold on the internet black market. I believe this is how CloutBonus is making money. They collect and sell their members' information to third parties.
When you sign up with your actual email address, do not be surprised when your email starts drowning in spam. Plus, they use your affiliate links to collect the personal data of the people in your circles, so you are actually helping them expand their business when you share their links on your socials.
In the end, information that you gave freely is being sold and you do not profit at all from it.
The information is also used in financial identity theft. This is a criminal activity that involves accessing someone's personal information for fraudulent financial gain.
In extreme cases, the personal information you give out can even be used to successfully apply for new credit cards and loans in your name. They can use this information to drain your checking account, and even get a job in your name to receive a bogus income tax refund — leaving you to pay the price.
What if you use a bunch of different passwords online? Does that make you safe? Not at all! Since CloutBonus requires you to share your referral link in your social media, they can easily access your user authentication information. For example, if you use your pet's name or your mother's maiden name to recover your passwords, they can use that against you.
---
WILL CLOUTBONUS PAY YOU?
The site claims to have paid over $68,000,000 paid to over 455,000 members. They also have screenshots on their website showing proofs of payment.
Of course, as you must know by now, this is all fake. They do this to prey on naïve users. All the claims are made up, and the screenshots are fake.
What about the video testimonials? Well, remember the YouTube Submission task they make you do? Well, some of the videos are from clueless users who fell for that. The rest of them are fake testimonials from Fiverr sellers.
So, will they pay you? No. CloutBonus never pays anyone.
---
SO, WHAT'S THE ALTERNATIVE?
Platforms like CloutBonus give internet marketers a bad rap. They are the reason why a lot of people do not even attempt to make money online. They have heard so many stories from people who have lost money online with scammers like CloutBonus that they give up altogether.
However, this does not have to be the case. With a little diligence and research, you will find legit ways to make money online. One of those is affiliate marketing.
Affiliate marketing is a business model where you are paid to promote another person's products or services. As the affiliate, you do not own any products or provide any services yourself. Instead, you find products or service that you like and recommend them to other people. When they buy those products based on your recommendation (by clicking your affiliate link), you get paid a commission.
This is why affiliate marketing is one of the best ways to make money online.
To get started, all you have to do is find a unique niche that you understand well or that you are passionate about and don't mind working on for extended periods of time. Finding something you enjoy working on is key because you do not want to get bored and abandon your business.
The next thing you'll have to do is build a website. It is on this website that you'll create content and market your products to your audience.
If you are a beginner, it is true that things can get a little overwhelming sometimes. That's why I recommend Wealthy Affiliate. It is a product that will really help you out in your affiliate marketing journey, and it is the perfect alternative to CloutBonus.
The program is free to join and does not need your credit card information. When you sign up for the free membership you get 7 days of live help, 2 websites with website backup, access to the beginner training course, a personal affiliate blog, video walkthroughs, access to the affiliate program, and one on one coaching for 7 days.
If that sounds impressive, it's because it really is. This is more than you'll get with most paid such products. However, Wealthy Affiliate doesn't just stop there. The free membership will be a good way to wet your feet in affiliate marketing. Once you get a hang of it the premium membership will serve you even better. It will help you accelerate your growth journey as a business and increase your overall profitability.
JOIN WEALTHY AFFILIATE FOR FREE NOW
A premium membership gives you unlimited live help, unlimited private messaging, access to 50 websites, website security package and backup, full access to the beginner training course, a personal affiliate blog, live video classes, video walkthroughs, access to keyword research tools with unlimited searches, 2 training classrooms, private access to webinars, unlimited one on one coaching, and two times higher payout on the affiliate program.
Few affiliate marketing products come even close to this.
---
PRO TIPS AND TRICKS FOR SUCCESS IN AFFILIATE MARKETING
Have the Right Expectations: Many people take up affiliate marketing expecting to make millions overnight. It is not a get-rich-quick scheme. Affiliate marketing requires a serious investment of time and resources to be successful. On average most affiliate marketing businesses start becoming profitable between 6 months to 1 year.
Provide Value: Do not try selling to your customers immediately. First, give them something of value to build their trust. This can in the form of blog posts, product reviews, tutorials, how-to guides, and videos educating your customer. It is only then customers will feel incentivized to buy products from you.
Learn the Technical Bits: Affiliate marketing, and online businesses in general, can sometimes be a little intimidating. However, with a little patience and tenacity, you will get the hang of it. Learn the tools of the trade and everything will feel natural to you.
DO NOT QUIT: Does one year sound like too long to wait? Or perhaps you feel like you do not have what it takes? Or you are just not motivated to create consistent content? All these are valid reasons why people quit. However, don't let them apply to you. Do not quit. It takes grit and a lot of tenacity to have a successful affiliate marketing business. Take the time to trust the process and don't be too hard on yourself.
---
VERDICT
There are countless ways to make money online. Most of them can make you earn a decent income and help you take care of yourself.
However, sometimes, it is important to keep in mind that if something sounds too good to be true, it probably is. To earn money online you will need hard work and patience. Anyone who tells you otherwise is lying to you.
Products like CloutBonus give internet marketers a bad name. It is a scam that will harvest your personal information and sell it to black market marketers and advertisers. Stay away from them.
If you want to earn money legitimately, I recommend affiliate marketing. And if you need a product to help you get a leg up in your affiliate marketing business, I recommend Wealthy Affiliate. It is a tried and tested affiliate program that will actually help you make money, unlike products like CloutBonus.
If you choose to follow my recommendation and sign up for wealthy affiliate I will be there to help you through your learning journey.  I will answer any questions you may have in order to make sure you are successful!
To your success,
Mike Aha
MORE ARTICLES ABOUT MAKING MONEY ONLINE:
Can You Make Money Doing Online Surveys?
Legitimate Surveys That Pay Cash
How To Make Money Online At Any Age?