Welcome to my TrafficWave Review
These days, more and more people are ditching the grind of a 9-5. They are opting for more flexible online jobs which let them manage their own time, maximize their potential, and, in many cases, earn good money.
One of the many online jobs which people are picking up is affiliate marketing. It is actually one of the most popular internet business opportunities in the world. In light of this, there are many companies out there that claim to help affiliates start and grow their businesses.
One such company is Trafficwave. So, is Trafficwave a scam? This article will help you answer that question.
---
WHAT IS TRAFFICWAVE?
Trafficwave is an email marketing company that builds Autoresponder technology for businesses in more than 140 different countries.
It is located in Spring, Texas and was started by Brian Rooney and Stephen Hambright in 2000. The technology offered by the company helps clients to manage and send email newsletters, offers, sales letters, among other important communication to their subscribers.
---
HOW DO YOU GET STARTED?
Getting started with this platform is pretty easy. All you will need to do is:
Sign Up: To sign up, simply register on their website and start their free 30-day trial. The beauty of TrafficWave is that you do not need to key in your credit card details when you sign up, which makes it feel much safer than most competitors.
Create a Campaign: Once signed up, it is a good idea to follow the quick training. It will help you set up your first email marketing campaign in no time at all.
Build your Subscriber List: The next step is to add forms to your web site or blog. These forms will get you started on converting web site visitors into real prospects.
---
WHAT IS TRAFFICWAVE'S USP (UNIQUE VALUE PROPOSITION)?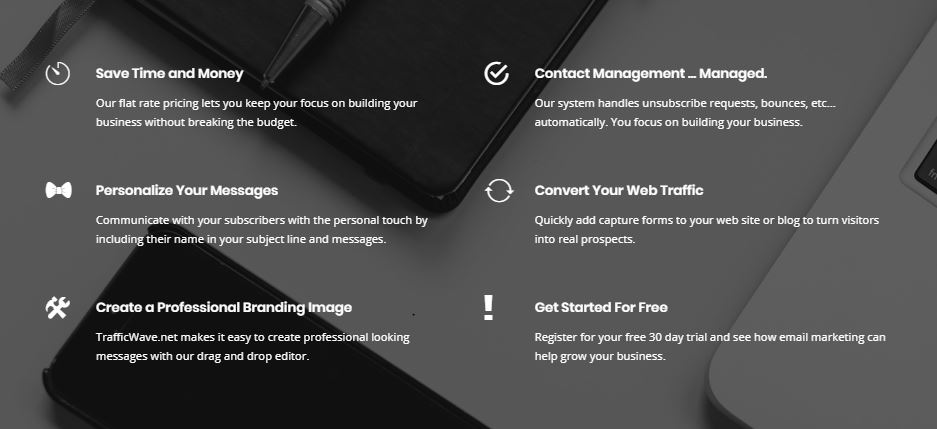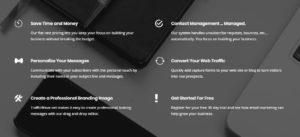 So, what's something new or different that this product brings to the table? Well, here is a list of things it can help you do:
Save Time and Money: They have a flat-rate price that will help you focus on building your business without breaking your wallet.
Manage your Contacts: Trafficwave's system handles unsubscribe requests, bounces, among others, completely automatically. This means your only job will be to focus on building your business.
Personalize your Messages: Their email marketing service helps you communicate with your subscribers with a personal touch. You can include your subscribers' names in the subject line and messages.
Convert your Traffic: Their service can help you add forms to your blog or web site to help turn visitors into prospects.
Create a Branding Image: TrafficWave.net helps you make professional-looking messages with their drag and drop editor.
Get Started For Free: If you are a skeptic or if you just want to see what this product can do, they offer a free 30-day trial. No credit card required.
---
WHAT ARE TRAFFICWAVE EMAIL MARKETING FEATURES?
Manage unlimited lists
The service offers 1-500 email lists which translate to 50-50,000 subscribers. The unique thing is that your subscription rate will never go up even as your number of subscribers increases.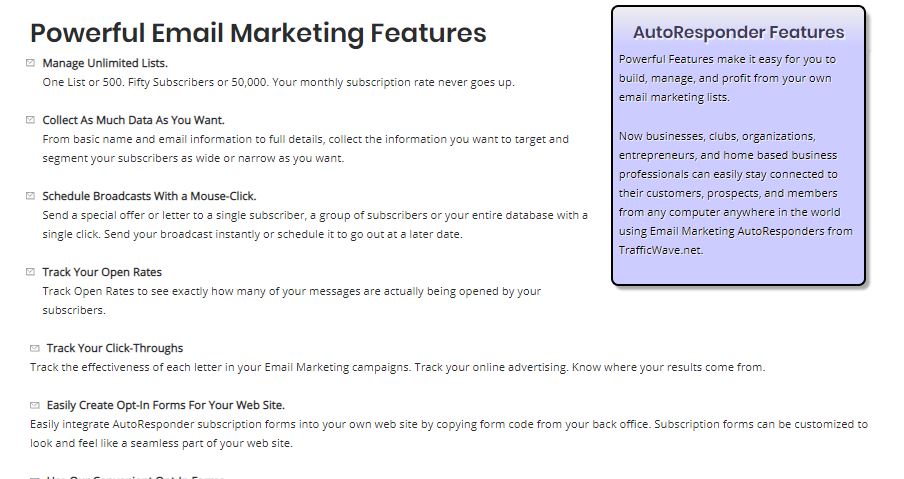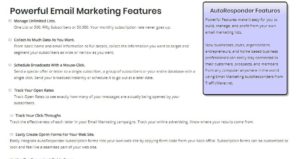 Collect all the data you want
The service allows you to collect as much information as you want. Everything from basic information to highly specific details that you can use to target and segment your subscribers as wide or narrow as you want.
Schedule broadcasts with a mouse-click.
The broadcast feature helps you to send your broadcast emails instantly or schedule them at a later date.
At the same time, you can send a special offer or letter to an individual subscriber, a particular group of subscribers or your entire database with a single click.
Track your open rates
One of the ways to measure the success of email marketing is tracking open rates. This will show you exactly how many of your messages are being opened by your subscribers.
Track your click-throughs
To measure the effectiveness of email marketing you also have to track the click-throughs. This will show you the effectiveness of everything in your email marketing campaigns. It also helps you track your online advertising and know where your traffic and results are coming from.
Easily create opt-in forms for your website
The Autoresponders smoothly merge subscription forms into your website by copying the form code into your back end. Moreover, the subscription forms can be customized to look and feel like a seamless part of your website.
Convenient opt-in forms
It comes with a large variety of capture page templates. Consequently, you can customize them and use them to start gathering subscribers. This means you can start by choosing the capture page's look and feel that you want to use before starting your promotion.
Send HTML or text messages
It easily creates beautifully formatted HTML messages and templates. This gives your messages a professional polished look.
No complicated programs to download or install
It takes less than 5 minutes to get started and open an account with Trafficwave. There are no downloads and no complicated installation processes. All you have to do is complete the online signup form, create your messages, and either add forms to your web site or start using their pre-designed capture pages to gather subscribers.
Unlimited free customer support
The online support team is always available to help with any questions about your new Autoresponder. They also have a discussion forum where users share ideas, tips, and strategies. You can also watch free online videos to know how to set up your Autoresponders.
---
TRAFFICWAVE AFFILIATE PLAN

Trafficwave also has an affiliate program that you can sign up for and earn some money referring individuals, businesses, organizations to the product.
Anyone can become an affiliate, and the product can be promoted to anyone. However, affiliates are encouraged to target hotels, real estate agents, consultants, publishers, religious groups, home-based businesses, sports clubs, entertainers among others as some of the main potential customers. This is because this set of people all have a clear need to communicate in their organizations effectively, so they will likely find good use for a product like Trafficwave.
START YOUR ONLINE BUSINESS TODAY!
---
4 WAYS TO GET PAID AS A TRAFFICWAVE AFFILIATE
Weekly Fast Track Bonuses
To get paid weekly, all you have to do is refer a new customer to Trafficwave. You will get paid 100% of the new sales returns. This is called a Fast Track Bonus.
The weekly fast track bonus is meant to incentivize more sales growth. Which is why there is no limit to the number of bonuses you can earn weekly.
Trafficwave employs a 3×10 Matrix structure to track your monthly sales.
This means at the top, is you. Then level 1 is 3 sales, level 2 is 9 sales, level 3 is 27 sales, and on and on up to ten levels: simply, multiply each level by 3.
Monthly Residual Commissions
There are 3 categories for monthly commissions. The surfer, tidalwave and tsunami.
Surfer: At this level, you need to have at least one active sale. Payment will be made through 3 of your organization levels.
Tidal wave: For this, you need a minimum of five sales for that month. Payment will be made through your organization's 5 levels.
Tsunami: For this, you need at least 10 active sales. Payment will be made through your organization's 10 levels.
Leadership Bonus
This is for Tidalwave and Tsunami level affiliates. They will get a 25% bonus. The caveat is as long as they have one active sale in that month. Additionally, they need another one sale from the past month.
Additionally, affiliates can also make a 25% bonus that is equal to the monthly commissions that the team members you refer have earned. This is as long as they have already achieved the Tidalwave level or below.
For the Tsunami level members, they are qualified to receive a 50% leadership bonus. However, this is as long as they have one referred active sale in the current month, plus another referred active sale from the past month.
In addition to this, affiliates can also make a 50% bonus that is equal to the monthly regular commissions earned by the team members you have referred to as long as they have already achieved the Tidalwave level or below.
Guaranteed Traffic Commissions
Affiliates get a 10% commission per sale, paid monthly. There is no limit to the earnable guaranteed traffic commission.
---
PROS
Affordable and flat-rate subscription fee
Trafficwave has a monthly subscription of $17.95. As already mentioned, this is a flat rate and does not increase or decrease as the size of your email list grows, unlike other email marketing services where costs increase as your email list grows.
Trafficwave offers a free 30-day trial. This means you can decide after a month whether the autoresponder tool and the management system is right for you. Also, no credit card is required when you sign up. So, you do not run into the risk of being charged when your trial period ends.
---
CONS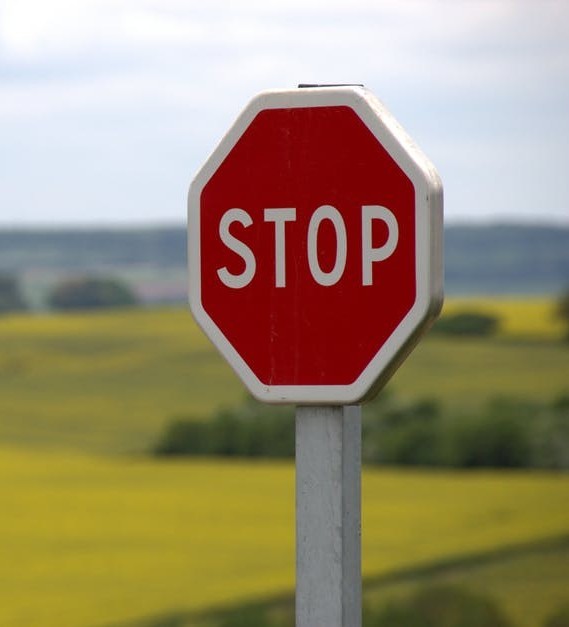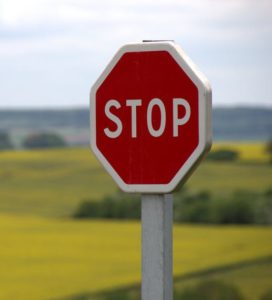 The number of affiliates you can recruit will be severely limited
To earn a significant income on Trafficwave, you will need to have a pipeline to continually recruit new members. The company advises on recruiting potential affiliates like hotel owners, restaurateurs, consultants, publishers, religious groups, freelancers and real estate agents. However, the number of people you can recruit as affiliates is severely limited. There are only so many hotel owners, restaurant owners, and entertainers you can recruit in your area.
Many of the potential targets do not even know what email marketing is or how it can help them grow their businesses. On the other hand, some entrepreneurs already have a subscription to other email marketing tools and do not see the advantages of switching to another or joining its affiliate program.
Though Trafficwave taunts there is the unlimited earning potential this is not the case. Only those at higher levels in the affiliate program can earn good money.
---
IS THERE A BETTER ALTERNATIVE?
If you are looking at Trafficwave as an affiliate marketing program, then yes, there is a better alternative for it out there. Of course, I'm talking about Wealthy Affiliate.
Wealthy Affiliate is an affiliate marketing community that gives you all the tools you need to become an effective affiliate and maximize your earning potential.
The Wealthy Affiliate program offers a free membership account which gives you access to 7 free days of live help, 2 websites with website backup, partial access to the beginner training course, a personal affiliate blog, access to phase one of the affiliate bootcamp training, video walkthroughs, access to the affiliate program, and one on one coaching for 7 days, among other goodies.
Although the free membership is a good place to start, it will get to a point where you may want to upgrade.  But don't worry, you can stay as a free member as long as you want or need.  There is no pressure to upgrade at all!
JOIN WEALTHY AFFILIATE FOR FREE TODAY!
The premium membership offers unlimited live help, unlimited private messaging, 50 websites with website security package and backup, full access to the beginner training course, a personal affiliate blog, all phases of the affiliate bootcamp training, live video classes, 2 times higher payout on the affiliate program, and unlimited one on one coaching, to name just a few features.
To get started, all you have to do is sign up for an account. It is absolutely free to join and no credit card information is required. Once you have signed up take advantage of all the resources offered to you. Take the time to learn and stay the course because that's the only way to achieve success as an affiliate.
---
VERDICT
The internet is awash with a lot of products that claim they can help you make money, or that they can help you take your business to the next level. Sadly, most of them are not worth the salt.
Trafficwave is a legit product that can help you make money online. It is true that there are better email marketing products out there, but it is a good place to start.
Whether you choose to use it or not, I would highly recommend that you try your hand at affiliate marketing, if you haven't already. You can get a head start in this business with Wealthy Affiliate, a product that will hold your hand the entire way and help you build a massively successful online business from the ground up. If you decide to join, I will be on the other side ready to lend a hand with your affiliate marketing business.
To your success,
Mike Aha
MORE HELPFUL ARTICLES:
How To Start In Affiliate Marketing?
How To Make Money Online At Any Age
Affiliate Marketing To Make Money