These days, more and more people are on the lookout for ways to make money online. One popular way to do this is by taking on simple data entry and typing jobs. People love them because they are pretty straightforward and easy to complete, and you need minimal qualifications to do them well. They also allow you to work from home. All you have to do is find a company that specializes in these services or work for several different clients as a freelancer.
If working for a single company is your thing, AdsMacro is one of the companies that offer data entry and typing jobs. However, there is a twist to their business model: AdsMacro is a copy-paste ad company.
This AdsMacro review will take a closer look at this company, how it works, and whether you really can make money off it. In the end, it will help you figure out whether or not this company is worth a shot.
---
WHAT IS ADSMACRO?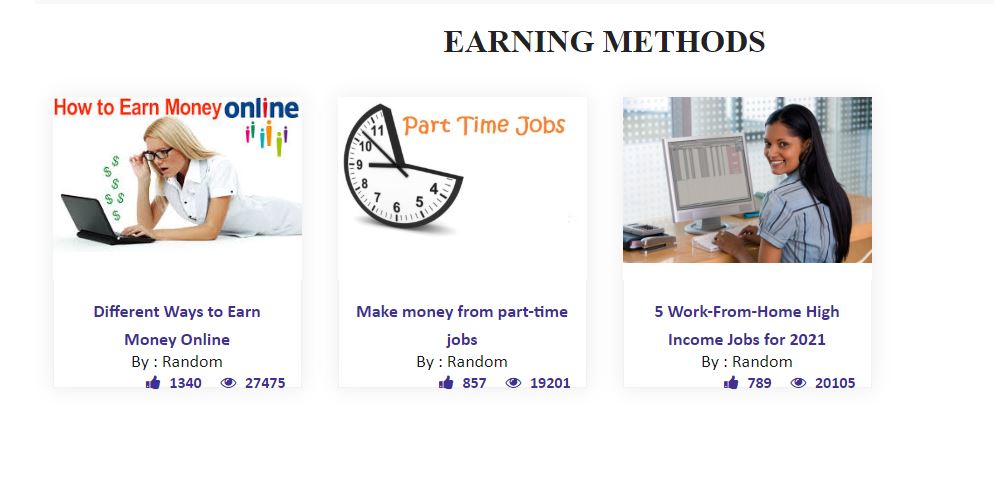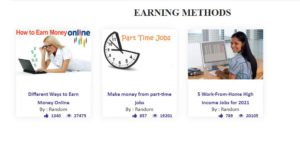 AdsMacro is a company that claims to provide a way that people can use to make a living completing data entry and typing tasks and doing copy paste jobs and ad posting. As you will come to see, this is just a façade and not how the website really works. But more about that a little later in this post.
On their homepage, AdsMacro makes it clear that to make money with them, all you have to do is sign up for free, complete data entry tasks, then sit back and watch the money start rolling in.
At this point, it is important to mention that AdsMacro is very closely associated with another similar site called onlinedataentryjob.com. There is a good chance that both sites are run by the same people. When you sign up at onlinedataentryjob.com, you will be redirected to the AdsMacro official website.
Here is where things get interesting. The domain name of Onlinedataentryjob.com was registered back in 2013. AdsMacro, on the other hand, is not more than 3 years old. So, what does this mean? Well, it is solid proof that before AdsMacro, there was another company: Onlinedataentryjob.com. It must have flopped for one reason or the other, and the founders decided to start another company in its place to do the exact same thing.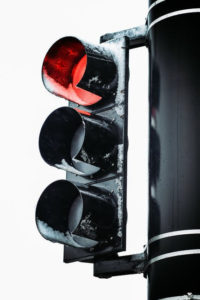 The question you must be asking yourself right now is, if you set up a company that fails so bad you have to shut it down, why would you decide to do the exact same thing with the next company you start? And if you still have access to the original domain name, why buy another one instead of using the same old one? These are all valid questions, and their answers will become very clear to you as you read the next sections of this review.
Data entry jobs are legitimate and a great way to make some money online. AdsMacro reminds you of this fact with a prominent banner on its homepage.
When you sign up and start working with AdsMacro, everything will seem above board. Until you hit your thresholds and try to withdraw your earnings, that is. A quick search online will reveal lots of reviews from users who couldn't withdraw their earnings for one reason or the other. One of the most common tricks they use is to move the goal post: when you hit a specific target, they'll tell you that the target you have to hit is, in fact, much higher.
Another red flag with this company is the fact that there is almost no information about it online. It is impossible to tell who the founders are or where it is based. The only clue you have is the fact that they use Rupees as their default currency, which probably means they are based in India.
---
HOW IT WORKS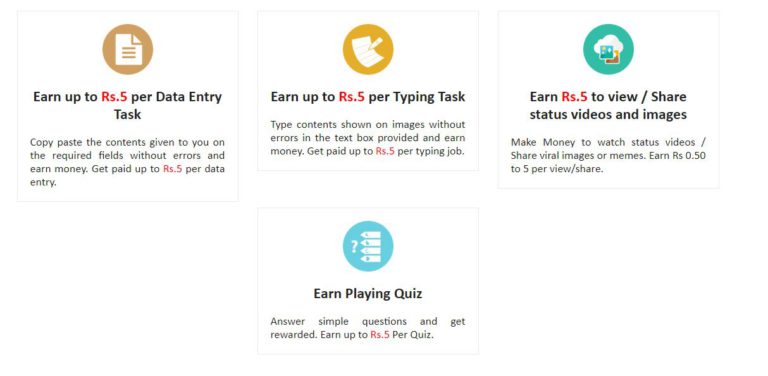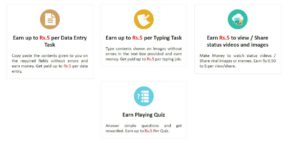 At this point, it is important to explain what AdsMacro means by copy-paste ad jobs. These are very simple data entry tasks that involve copying content from one source and pasting it into another. It is all pretty straightforward and anyone can do it, which is why it is quite popular with a lot of people.
The only caveat with these jobs is that you have to copy and paste a lot of documents every day.
Now, to join AdsMacro and start doing these jobs, you first have to pay Rs 390 a month (around 5 bucks). They call this their premium plan, but in reality, it is the only way you will get any work on this platform. Again, this is exactly what onlinedataentryjob.com used to do.
When you pay up and sign in, you will be redirected to a dashboard with all the jobs. The jobs pay very little (less than Rs 5 or around 7 U.S. cents), and you can only withdraw your earnings when you hit a specific target, usually Rs 3000. When you hit this threshold and you try to make a withdrawal, it will be adjusted upwards to Rs 5000. If you hit this target, your account is shut down.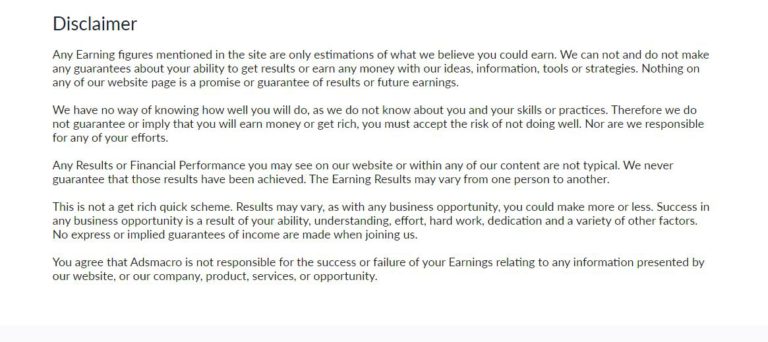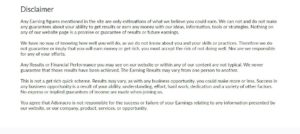 On the main website, AdsMacro has also published a disclaimer and their terms and conditions, which relieves them of any responsibility to you if anything they promise does not work out. They state that the earnings are not guaranteed, and they also say that there is a chance that you might not make any money with their platform.
There are also a lot of other similarities between AdsMacro and onlinedataentryjob.com. The latter company was shut down after it was outed online as being shady and scammy. The founders just up and left one day, and a few years later, after the dust had settled, AdsMacro popped up.
Both companies have no founders or headquarters listed, and there is no company registration information. They rely on the same business model, and the onlinedataentryjob.com site redirects you to AdsMacro.
---
WHAT PRODUCTS DOES ADSMACRO OFFER?
Technically, AdsMacro does not offer any actual product. You pay them Rs 390 as a monthly membership fee, and they will give you simple data entry jobs to do. However, they make sure that it will take you a very long time to hit the payout threshold so they can milk that monthly membership fee out of you for several months before you figure them out. This is how they make money.
As for you, on the other hand, if you choose to sign up for this product, you will not make a single penny from them. Instead, you will waste a lot of time doing useless tasks, and in the end, they will steal from you.
What AdsMacro is doing is simply taking money from unsuspecting users by promising them easy jobs. There are no clients or companies affiliated with AdsMacro for them to source the jobs from, which means all the "copy-paste tasks" you are given are all bogus tasks that everyone else is also given, just to make you look busy.
It is companies like AdsMacro that give all internet marketers a bad name. They are a scam business that shouldn't be allowed to exist.
---
ADSMACRO COMPENSATION PLAN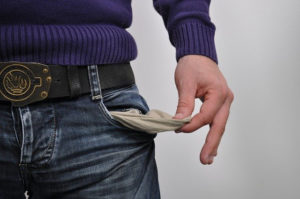 AdsMacro has 4 main earning methods:
The first method involves typing out the text you see on images. AdsMacro will give you an image with text in it, which you have to type out in a text box right next to it. Doing this will earn you Rs 5.
The second method involves watching and sharing short videos. The pay for this is Rs 0.5 per view and Rs 5 per share.
Next is the copy-paste task, which involves copying text from one text box and pasting it into another. Every time you successfully do this, you make Rs 5.
Finally, there are survey and quiz questions that you have to answer. Completing this task also earns you Rs 5.
All your earnings will be immediately displayed on your dashboard. Your job then is to accumulate these earnings until you meet the withdrawal threshold. Unfortunately, as we have already established, you will not be able to withdraw these earnings.
---
WHAT ELSE SHOULD YOU KNOW?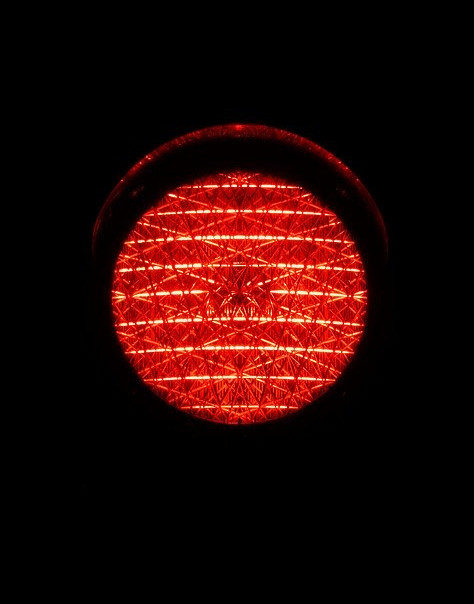 While AdsMacro is free to join, you have to pay RS 390 before you can start performing any task.
There have been a lot of complaints from people who got their login details interchanged with those on onlinedataentryjob.com. As we have seen, this should come as no surprise.
For every copy-paste task you complete, you have to wait 7 days for it to be approved. Apparently, they have to be manually verified to make sure that what you wrote in the text box is what was in the image. Be prepared to have several of your completed tasks dismissed this way.
When you hit your withdrawal limit, AdsMacro will increase it to a higher amount and have you working for them some more. When you hit the newly revised limit, one of two things will happen; they will either suspend or terminate your account, or reset your account back to zero.
If you have been planning to use this site, don't. Save yourself the headache and just walk away.
---
PROS OF ADSMACRO
It is free to join and anyone can use it as long as they have a computer and a reliable internet connection.
The tasks that need to be completed are fairly easy and do not require any special skills.
You can start performing tasks immediately you sign up.
---
CONS OF ADSMACRO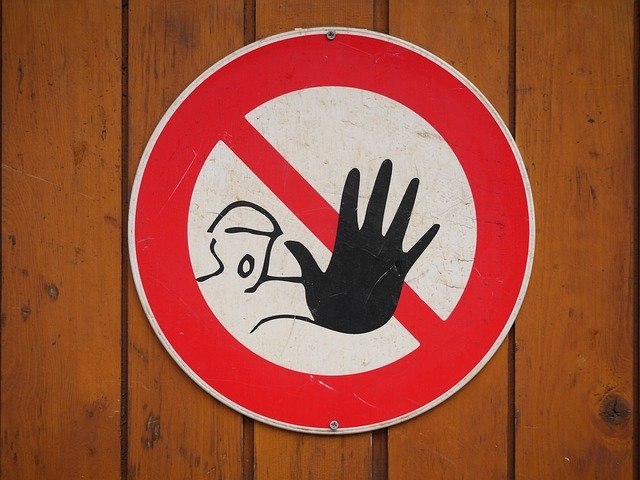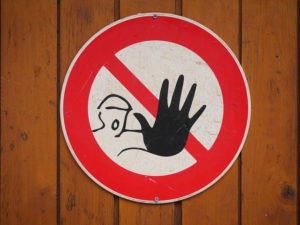 It is a scam site that will never pay you for your work
You have to pay a monthly fee of Rs 390 before you can start using the site.
It is affiliated to another scam business, onlinedatentryjob.com
The absence of founders' information, the lack of a proper physical address, and the lack of contact information all raise a lot of red flags.
There are almost only negative reviews about AdsMacro online. Almost everyone feels they have been scammed.
---
ARE THERE BETTER ALTERNATIVES TO ADSMACRO?
I've said it before and I'll say it again: affiliate marketing is by far the best way to make money online. You get to make money promoting products you like, and it gives you the power to work on your own terms and be your own boss. What can beat that?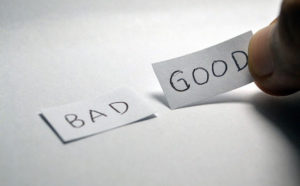 Data entry jobs, as you have seen, pay very little. Anyone who tells you otherwise is lying to you and probably wants to steal from you (case in point: AdsMacro). You cannot make a sustainable income with these jobs.
Affiliate marketing, on the other hand, is something else entirely. It is a tried and tested method of making money online, and a lot of online marketers today depend on it for a large chunk of their income.
If you want to try your hand at affiliate marketing, consider doing it under the guidance of Wealthy Affiliate. Wealthy Affiliate is an affiliate marketing product that is a collection of resources and tools that will help you take your business to the next level.
LEARN MORE ABOUT WEALTHY AFFILIATE – CLICK HERE NOW!
The product comes with a massive community of more than 2,000,000 users who are always willing and happy to help newcomers get their feet wet. You will get a step by step program that will help you set up your affiliate business and build it from the ground up.
The best part is that Wealthy Affiliate is available for free. The platform has a free and paid plan. The free plan is a great way to start your affiliate marketing business and to see what this platform has to offer. If you like what you find, you can then upgrade to the premium plan and grow your business even more.
In the end, Wealthy Affiliate will prove to be a reliable partner in building a stable and passive source of income online.
---
VERDICT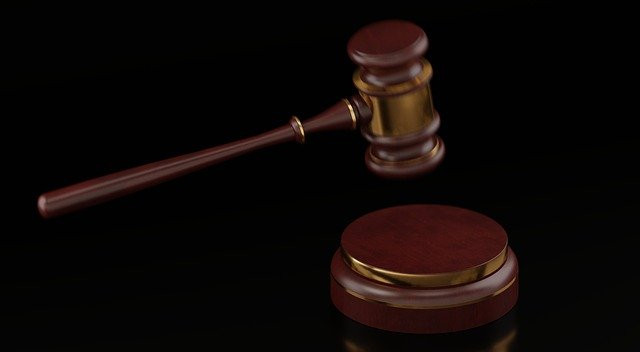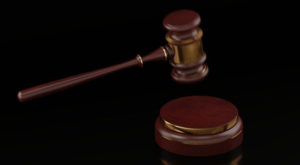 There is no doubt that AdsMacro is a scam site built to take over from where onlinedataentryjob.com left off. It does not do what it says it will, there is no information about who the people behind it are, and there is no way to contact them. Stay away from them.
If you really want to make money online, try affiliate marketing. With the help of Wealthy Affiliate, this is the best way to finally be your own boss and achieve the kind of financial freedom most people only ever dream of.  If you take me up on my recommendation and click on the links below, I will be on the other side waiting to help you launch a viable online business.  I am convinced that this is the best way to financial freedom and success.
LEARN MORE ABOUT AFFILIATE MARKETING – JOIN WEALTHY AFFILIATE FOR FREE!
To your success,
Mike Aha
MORE HELPFUL POSTS
How To Make Money Online At Any Age
Get Paid For Working From Home
How To Earn A Second Income From Home