Cryptocurrencies, especially Bitcoin, have taken the world by storm in recent years. A lot of people have made a lot of money trading in Bitcoin, prompting even more people to clamor for a piece of the pie. However, the average person does not understand how to go about trading in cryptocurrencies, or even where to start. So, when a company comes around and promises to help them navigate these murky waters, most of these people will jump at the opportunity.
Virtual mining farm is one such company. It is marketed as a bitcoin mining platform, although at its core it is an MLM business. This article will take a closer look at this company, how it works, and how you can make some money with it. It will also highlight whether it is a scam or not, and why.
---
WHAT IS VIRTUAL MINING FARM?
On the official website, this company makes a lot of bold claims about what it is and what it can help you achieve. There are a lot of promises that mainly focus on the high return on investment when you invest with them. The company focuses on Bitcoin mining, making it something that a lot of internet entrepreneurs and crypto enthusiasts would be interested in.
The company promises a reliable source of passive income with their round the clock system on their bitcoin mining platform. They claim to provide a platform that makes it easier for non-techies to participate in bitcoin mining without going through all the hassle.
When you dig a little deeper, though, you will realize that there is a lot more than meets the eye.
Virtual Mining farm is an MLM company that helps users to make money by recruiting other users in a true MLM business model. They also offer their affiliates and members a chance to make some money through bitcoin mining.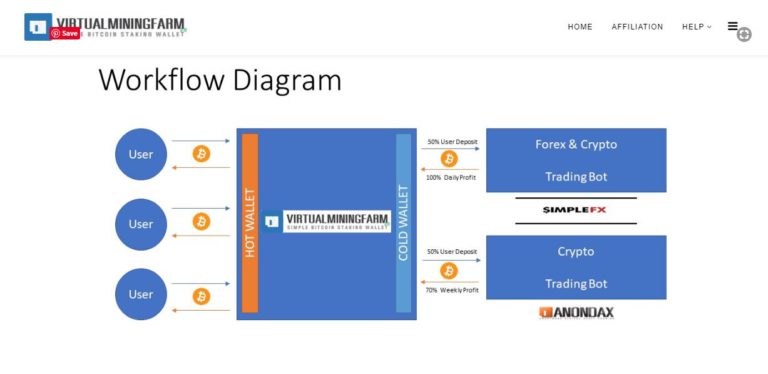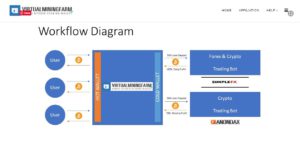 Anyone in the know will tell you that bitcoin mining is no walk in the park. The market is really saturated right now, and there is a very high barrier to entry especially as a miner. Today, an average of 144 bitcoin blocks are mined daily in the entire world. Each block has 12.5 bitcoins, meaning only 1,800 bitcoins are mined per day. It has to be restricted to maintain the value of the cryptocurrency. When you consider the fact that there are millions of active miners from all over the world at any one time, it starts to become clear just how tough bitcoin mining can be.
This means that you can expect Virtual Mining Farm to rely heavily on their MLM business model as opposed to bitcoin mining as they claim.
Another interesting thing that I came to find out about this company is the fact that there is no record of who the founders and the people behind this company are. Of course, this is not a good sign. It also claims to have been around since 2017 when a quick look at their domain information shows that the company was established in late 2019.
Additionally, there is very little proof that this company is even legally registered. Their registration jurisdiction is unavailable, as well as their location and phone number. If they had a phone number or an official address it would have been possible to know the country they are based in. Without it, all you have to go with is the mention of the British Virgin Islands under their T & C.
All these are clear red flags. It all makes the company look suspicious.
That said, from everything that is available on the website, Virtual Mining Farm is not doing anything illegal. However, the fact that they choose to project themselves as anonymous and by hiding in the shadows is not reassuring at all.
---
WHAT PRODUCTS DOES THIS COMPANY OFFER?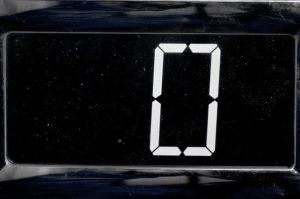 This is another rather suspicious section of the company. When you think about it, you will realize that Virtual Mining Farm does not offer any actual products or services. Most MLMs will have a product that they will purport to sell when their main goal is getting potential recruits in the door. Virtual Mining Farm does not have this.
Sure, the company claims to have a bitcoin wallet. However, they say that you will be using this wallet to store your earnings. How will you be earning this money? By getting your family and friends to register in and MLM business model, of course.
Interestingly, while most bitcoin mining companies make money by charging a maintenance fee, Virtual Mining Farm does not. Other companies charge this extra fee to help cover cloud server costs. It is not reassuring that Virtual Mining Farm does not.
---
VIRTUAL MINING FARM COMPENSATION PLAN
How are you supposed to make money through Virtual mining farm? Well, there are two methods you can use to make money through this program:
Through the claimed return on investments.
By recruiting new members to create a downline.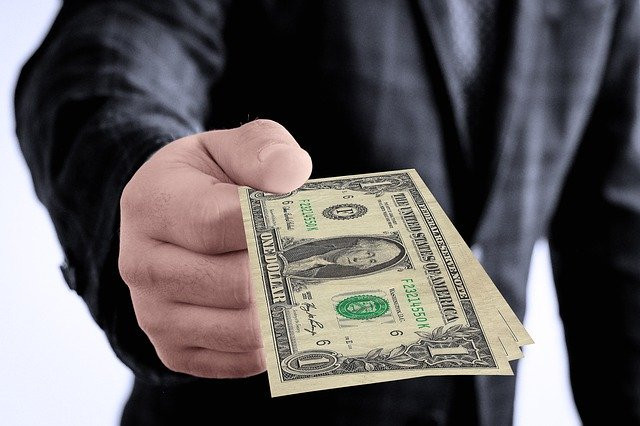 You can join a virtual mining farm through an easy signup process on their website. However, before you can make any significant amount of money with this platform, you will need to invest some money in it.
They claim that you will make a daily return on investment (ROI). But this is not clearly defined on the website. It's not easy to figure out the minimum amount of money you can expect to make every day with this platform. According to the site, you get paid through the profits they make through forex and bitcoin trading. Again, this contradicts what they claim to do. Is it a cryptocurrency mining platform, a bitcoin wallet, a forex trading platform, or a bitcoin trading company? Hard to tell.
On the other hand, there are three methods of earning through affiliates in your downline, including referral, residual, and direct income.
REFERRAL INCOME
Before you can make any money with Virtual Mining Farm, you will first have to invest some of your own money in the platform.
Whenever you recruit someone to the platform, you can expect to earn some commission. However, this is on the condition that the person you recruit invests in the company by spending some money themselves.
From this point on, it is basically a pyramid-shaped MLM model. The more people you recruit, the more money you stand to make, but they also have to include more people themselves to expand your earning potential. This goes on and on for all your downlines.
This goes on as any MLM business model. If you recruit someone else who subsequently makes an investment you are expected to earn a commission. This goes on for all your downlines.
The website claims that you can make up to 25% commission when you refer a person. On first level referrals, you automatically make a 10% commission. You will then make an additional 0.5% commission for each level from the second to the 30th level.
DIRECT INCOME
Every person you recruit will earn you a 10% commission on what they invest in Virtual mining farm. This commission will increase by 0.5% for each level all the way to the 30th level.
RESIDUAL INCOME
According to the website, as you sign up more recruits, you will start making residual income. This commission is supposed to start in the second month, or as soon as your recruit makes an investment.
The commission is paid through a uni-level compensation plan. In the first level, you are supposed to make a 20% commission. From the second level onwards, you can make anywhere from 0.5 -5%  additional commission.
---
WHAT ELSE SHOULD YOU KNOW ABOUT THIS COMPANY?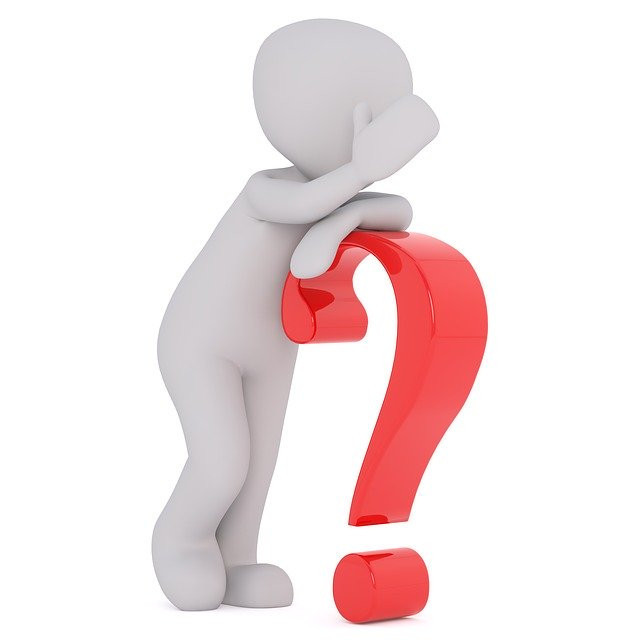 It is free to join Virtual mining farm. However, you will not be able to access any commissions from investments made by any of the people you recruit unless you spend some money. The only way to earn money from Virtual Mining Farm is by making a minimum investment and convincing your recruit to do so as well. If they do not make an investment, you do not get paid even if you have already made an investment yourself.
All investments are made in bitcoins. This is mainly due to the fact that they are a platform that deals in bitcoin mining, or at least that's what they would like you to believe. However, the initial investment amount is not listed anywhere on the official website.
Additionally, Virtual Mining Farm is not associated or accredited by any reputable bitcoin mining watchdog in the industry.
There are also numerous customer reviews online that discredit Virtual mining farm further. Apparently, they lure people in by keeping their word and fulfilling what they promise for about one or two payments. After that, all subsequent payments will be withheld, ensuring that you will never make your initial investment back.
---
PROS OF VIRTUAL MINING FARM
---
CONS OF VIRTUAL MINING FARM
It is an MLM company operating in anonymity, which should raise a lot of questions.
They have a conflicting business model. It is supposed to be a cloud-based bitcoin mining platform but it's heavily reliant on the MLM income to make money.
If no people sign up and make investments you will not make any money through the claimed ROI commission.
There are no founders, no registration information, no official address or reference to their country of origin.
There are too many negative reviews from customers who claim to have been scammed by the company.
They don't have any actual products and services
---
ARE THERE BETTER ALTERNATIVES TO VIRTUAL MINING FARM?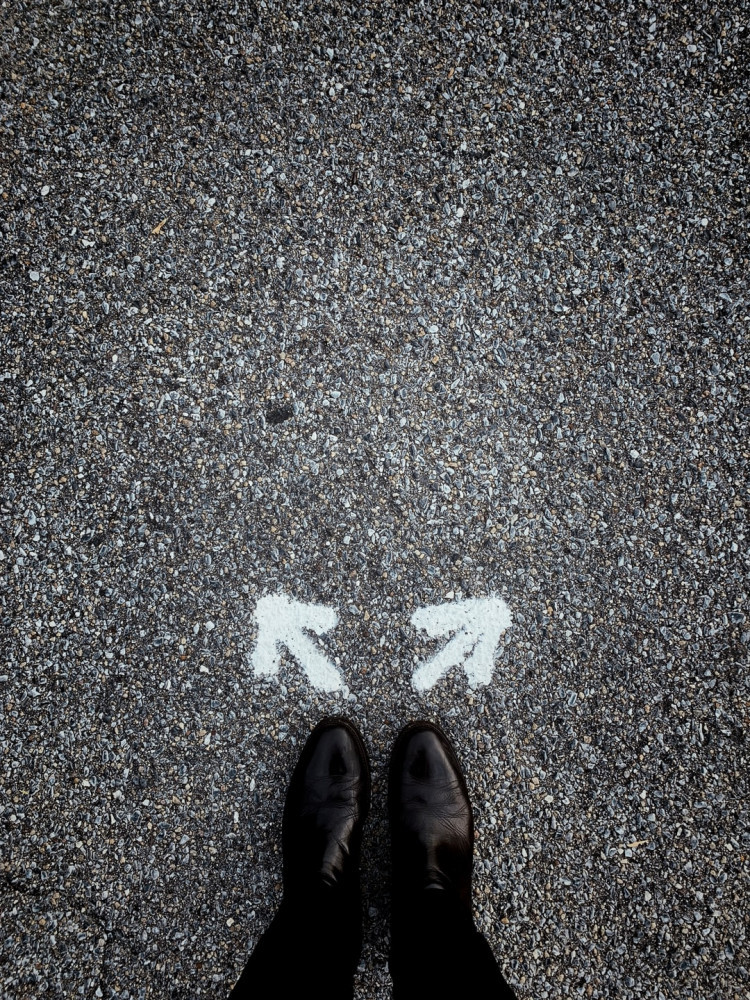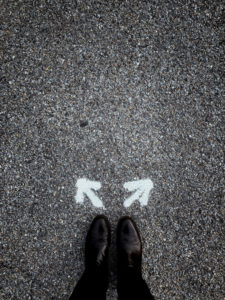 Virtual Mining Farm is clearly a get quick rich scheme that will have you losing your hard-earned cash. I cannot recommend it to anyone for this reason.
However, there is a better alternative to this company, and that is affiliate marketing. When done right, affiliate marketing has the power to make you your own boss, giving you the kind of financial freedom most people only dream of.
Virtual Mining Farm uses some elements of affiliate marketing in its business model, but this is not the right way to be an affiliate. Affiliate marketing involves promoting other people's products and services and earning a commission from doing so.
When done right, as an affiliate you should be able to choose the products you want to promote, the companies you want to work with, and the audience you want to promote to. You also need to be able to compare several different compensation plans and decide which percentage commission works for you.
If this sounds like something you would wish to explore, I highly recommend getting some additional guidance from one amazing product: Wealthy Affiliate.
LEARN MORE ABOUT WEALTHY AFFILIATE – CLICK HERE NOW!
Wealthy Affiliate is an affiliate marketing program that offers training, resources, and a great community that will help guide you in the right direction as you build your affiliate marketing business. If you need step by step help, the latest tools, fantastic hosting or just a place to get your questions asked, Wealthy affiliate is the right place for you.
The best part is that all this is available for free. Wealthy Affiliate has a free and paid plan, with the free plan having everything you will need to launch and grow your business. You can try it out and check out all the features this platform has. If it impresses you, you can upgrade to the paid plan and take things to a whole other level. If not, you can always back out and you'll have lost nothing by exploring and learning about something new.
---
FINAL THOUGHTS
While Virtual Mining Farm is not exactly illegal or a scam, it is a company that will leave a bad taste in your mouth if you choose to have anything to do with them. It is an MLM that will have you investing a lot of your own money for something that might never come to pass. It is possible to make a small amount of money with this company, but it will take a lot of time, hard work, and possibly ruined relationships to get there. In my opinion, it is definitely not worth the gamble.
Plus, a quick look at the reviews of this product online will have you hesitating. There are many 5-star reviews that look completely paid for and spammy, right next to 1-star reviews from people who were duped out of their money. I don't know about you, but that alone is enough to make me back away from this product as fast as I can.
As I was reading through the reviews, I noticed that a lot of people did actually make some money with this product. They got paid for their efforts once or twice, but never enough times to make back their initial investment. This is a common tactic that a lot of scammers use. You will get paid a few times, enough times to make you believe that this thing actually works, and just when you double your efforts and recruit even more people so you can make more money, they leave you out in the cold. Virtual Mining Farm follows this exact script.
For these reasons and all the ones I have elaborated on earlier, I cannot recommend this product to anyone.
If you are looking for a viable business to invest in, I suggest trying your hand at affiliate marketing. With an uncapped earning potential and a very low barrier to entry, it is easy to see why so many internet marketers swear by it.
However, because the affiliate marketing space is so congested, when you opt to go about it alone, you risk stagnating and only making a few bucks every other month. If you wish to supercharge your journey as an affiliate marketer and take your business to a whole other level, I highly recommend getting some guidance from Wealthy Affiliate. Trust me when I say that this product can open doors you've only been dreaming of. You will not regret giving it a shot.
LEARN MORE ABOUT WEALTHY AFFILIATE – JOIN NOW!
I hope you take me up on my recommendation and click on the link above.  If you do, I will be there to help you launch your affiliate marketing business.
Did you find this post helpful?  Please leave me a comment below!
To your success,
Mike Aha
MORE HELPFUL POSTS
Affiliate Marketing Vs Network Marketing
How To Start In Affiliate Marketing
Affiliate Marketing To Make Money
Why Multi Level Marketing Doesn't Work