Affiliate marketing has become a hugely popular way of making money online. It involves getting paid a commission to promote another person's (or company's) products or services. When you find a product you like, you promote it to others and you earn profit from each sale that is generated from your recommendation.
Because of its popularity, there are a lot of online businesses that have been built around it. Sadly, this also means that a lot of unscrupulous businesses, whose only intent is to take advantage of people who are trying to figure out how to make money online, have come up. It is becoming harder and harder to tell what is legit and what isn't.
One of the affiliate marketing products that claim to help novice marketers gain the knowledge they need to grow their businesses is Newbies on Fire. However, how legit is this company? Does it do what it claims or is it just another scam?
This is exactly what this Newbies on Fire review will help you find out. We will dive deep into what this company is, what it does, and how it works. In the end, we will be able to answer one question: is Newbies on Fire a scam?
---
WHAT EXACTLY IS NEWBIES ON FIRE?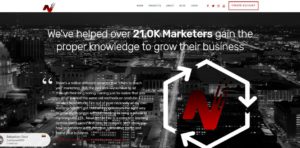 Newbies on Fire is marketed as an all-in-one platform that teaches you everything you need to know about online marketing. It also promises to offer prebuilt sales pages, blogging services, among other helpful resources for its members.
It was launched in December 2019 by Christina Hooper, a serial online entrepreneur. She is also the creator of other similar programs such as Big Profit System, Instant Cash Solution, Digital Income System and Prosperity Income Network.
At its core, Newbies on Fire offers digital training products in areas of internet marketing. It also has an affiliate program, where you can promote it an make some money on the side. Although there is nothing wrong with this, this is where we begin to see some problems with this system.
Turns out it is a training program with a twist: it has an MLM element to it, too.
Don't get me wrong, there is nothing wrong with this. Affiliate marketing is not illegal, and there are many legit MLMs, even though they are usually frowned upon by most people. There are also scam affiliate programs, just as there are scam MLMs.
In my experience, when a company mixes these two business models, they often tread the thin line between scams and legit products in a way that often feels rather uncomfortable, especially to the product's users. There is often some value attached to them, and they might even end up making you some money. But the way they work is questionable at best.
This is how I felt the first time I looked into this product. As I later found out, it's the same case for almost all of Christina Hooper's products. Newbies on Fire flies right down the middle, so you can't outright label them as legit or a scam. More on this later.
---
HOW DO YOU JOIN NEWBIES ON FIRE?
When you load up the official Newbies on Fire site, there is a button on the home page that prompts you to create an account. When you click on it, you will get all the usual account creation prompts (first and last name, email address and phone number, create a username and password, agree to their terms and conditions, and so on). The account you create is free.
---
THE COST OF JOINING NEWBIES ON FIRE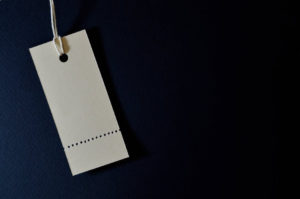 This is where things get interesting. The program offers commissions and five levels for marketers to operate at. Each level has a different cost associated with it plus an administration fee.
It starts at $25 with a $5 admin fee, all the way to $900 with a $100 admin fee. When you buy a high membership plan, you access all the ones below it, meaning the final plan will give you access to all the other levels.
In summary, here is the membership breakdown:
Starter – $30
Basic – $110
Advanced – $275
Elite – $550
Diamond – $1000
If this sounds a lot like an MLM with multiple levels, that's because it is. But more on this later. Let's first analyze how this program says it works.
---
HOW NEWBIES ON FIRE CLAIMS TO WORK
After joining Newbies on Fire, you have to take their video training course. There are multiple videos, and you can start with any one of them. The videos are arranged in levels, each with its own modules of study.
Level 1- starter
This is the lowest level on the platform. It costs $30.There are 10 videos here. All of them focus on personal branding and how you can do it effectively. You'll get topics like Name Creation, Color Theme, and Custom Logo Creation.
Level 2- Basic
This course claims to help you generate lots of traffic. It costs $110. The focus is on finding buyers for what you are selling.
It has 8 videos revolving around this subject, so you'll find topics like Researching the Competition, Profiling, and Media Mapping.
Level 3- Advanced
This level deals with using chatbots for traffic. It costs a one-time fee of $275. It has 9 modules in video format, including Chatbot Introduction, Chatbot Different Uses, Chatbot Brainstorm, and Chatbot Mockup.
Level 4- Elite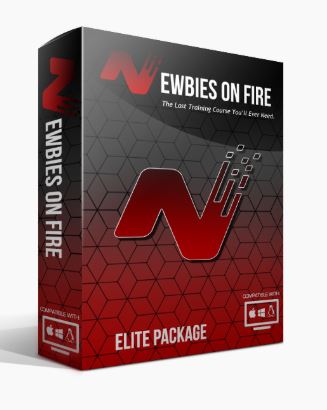 This level is said to be the best toolkit for marketers and costs $550. Here, you will learn how to create your own product and how to go about selling it. You will also learn how to get paid for the product, and how to retain customers.
Under Product Creation, the elite course offers a total of 7 modules, including Product Creation, Create Upsells, Choosing Platform, and Launching, just to mention a few.
Under Membership Platform, you get 9 modules. A few of them include Price Points, Recommended Scripts, and Setting Up, parts 1 and 2.
Under Customer Retention, you also get 9 modules. A few of them include Increasing Your Retention Rate, What Software You Should Use, and Grandfather Pricing.
Level 5- Diamond Course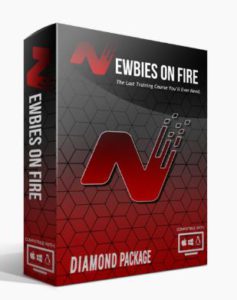 This particular course deals with business automation, and offers modules under Google Analytics Mastery, Zapier Automation and Sendgrid Beast. It costs a one-time fee of $1000.
Under Google Analytics Mastery, you'll get modules like Overview and Pricing, Website Account Creation, Connecting to WordPress Site, and two more, for a total of 5 modules.
Under Zapier Automation, you'll get such modules as Navigating the Interface, Zapier Integrations by Search, and Autoresponder App Integrations, among others, also for a total of 5 modules.
Lastly, under Sendgrid Beast, the diamond course offers 5 modules, including Account Details and Settings, Sendgrid for Transactions, and Creating Transactional Templates.
Extras
At any membership level, you'll also get several websites for marketing Newbies on Fire online. You'll also get ready made signup, landing and capture pages. These are all meant to be used to promote Newbies on Fire and help you earn a commission.
The program also includes an email marketing system to help you expand your marketing.
---
HOW IT REALLY WORKS
To make money with this program, you have to market it to other people and sell it to them. It's a snake eating its own tail type of situation. There is no specific product here, you just have to sell this product using the tools it makes available to you.
Additionally, before you can start selling any products on this site, you first have to buy a product yourself on one of the membership plans. You are encouraged to join the highest membership plan if you want to access all the commission in the lower levels.
Like I mentioned earlier, this is the kind of product that leaves you with many questions on its legitimacy. There is no product, but money is changing hands. You are getting paid to get people to sign up for the service, which is exactly how MLMs and pyramid schemes work.
There are also a lot of other red flags that should make anyone think twice about using this product:
Very little presence on social media. The social icons on the site simply lead to social media platforms and not Newbies of Fire's profile pages.
Their claim that they have helped over 16.6K marketers grow their business cannot be backed up. You would think that if this many people had found success using this product there'd be some kind of social media noise about it, but no, there is none.
False claims of how much you will make. Although this isn't explicitly said on the site itself, there is a ticker that keeps popping up as you use the site alerting you about how all these people are making $500+ every few minutes. Some people might interpret this as an earning potential they can look forward to, which is definitely not the case.
On YouTube, all this product's reviews that promote it have their comments turned off. I'm not saying that this means it is a scam. It just makes you wonder about a lot of things.
You only get a 24-hour money back guarantee. Obviously, this is too short to tell if a product is for you, and the fact that this is only available in the fine print hidden in the T&Cs is also a red flag. If you are confident about your product, why not offer a 7-day, 30 day, or even a 60-day money back guarantee? Wouldn't that be a stronger selling point?
Fiverr actors are used in the presentation videos. You will not see the product creators anywhere.
The income disclaimer says that "most consumers will not recoup the amount they spend on our products and services." Is this reassuring? Nope!
By definition, a pyramid scheme is a product where you will likely make more money recruiting people than selling the actual product. Newbies on Fire fits that exact definition. Ask yourself this; do the people signing up for this program do it because they like the courses offered or because of the business opportunity? The products are obviously just a cover for the recruitment process, and when you separate the two, the sale of the products will definitely plummet.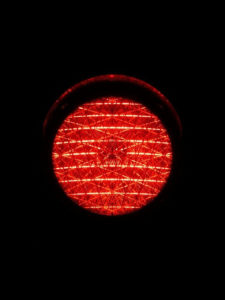 I am not a fan of this business model for one reason only: it has a glass ceiling. You can only sell one product, and you can only recruit so many people before you run out of prospects. There is a limit to everything here.
Will you make any money with Newbies on Fire? Perhaps. If you choose to use it, you have to get in fast and do everything you can to recoup your investment before the whole thing collapses, because that is what always inevitably happens with such products.
In truth, you are more likely to lose your money than to make anything. Which is why I cannot recommend it to anyone.
---
PROS OF NEWBIES ON FIRE
It is easy to set up and use, making it newbie-friendly
You can potentially make some money using it
---
CONS OF NEWBIES ON FIRE
You will likely lose all your investment for the reasons mentioned earlier
It has a lot of red flags that do not inspire confidence in the system
It has few features and lacks most must-have marketing features
The training is sourced from PLR content that is accessible online for free
The training is from 2017. Knowing how fast things change online, this is already outdated. No updates are in sight
There is very little information about this product online. All the company's social links are dead and their blog is empty
---
IS THERE A BETTER ALTERNATIVE TO NEWBIES ON FIRE?
If you have been reading this site for a while, you probably already know what I am about to say: Affiliate marketing is by far the best way to make money online. And this is not just empty talk. There are several statistics that show that over 90% of online marketers attribute at least 30% of their annual income to affiliate marketing, making it the world's number 1 money making source on the web.
Affiliate marketing is a business model that allows you to promote other people's products and services and earn a commission whenever you make a sale. You do not own any products of your own as an affiliate. You only seek out products that you like and recommend them to your audience.
Done right, affiliate marketing has the potential to make you your own boss. It has an uncapped earning potential, and it can help you get true financial freedom. Imagine being able to work whenever you want, for as long as you want, promoting any products you like. This is what affiliate marketing can help you achieve.
And this is where there is such a big difference with the brand of affiliate marketing that Newbies on Fire teaches. This version is not real affiliate marketing, and you will never have the room to grow or expand your business.
If you would like to do affiliate marketing right, I highly recommend Wealthy Affiliate. It is an affiliate marketing product that offers training and support to affiliate marketers. It does not limit you to any specific product; anyone can obtain real value on this platform.
Wealthy Affiliate is made up of a massive community of members who are always happy and eager to help. It is the perfect way to grow your business, thriving on the love and support of your fellow affiliates.
The best part about it is that you can get started with it for free. Wealthy Affiliate has a free and paid plan, and the free plan is available for absolutely free for the first 7 days, no strings attached. It is the perfect way to check out all the unique features and tools Wealthy Affiliate has to offer without having to commit. If you like what you see, you can then upgrade to the paid plan.
But don't take my word for it. I urge you to try out this platform for yourself and let me know what you think.
CHECK OUT WEALTHY AFFILIATE FOR FREE – CLICK HERE NOW!
---
VERDICT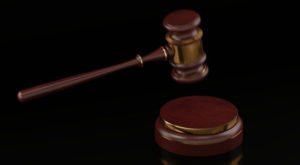 It is possible to make money with Newbies on Fire, but you are more likely to end up losing it and hating yourself for falling for this program. It has packaged a few training modules into videos that you have to promote, which if you really think about it, there is no actual product there. You are only taught to promote Newbies on Fire, after which you have to recruit more people who'll also learn how to promote this product.
Although they will not scam you out of your money, you will have to work really hard to recoup your initial investment. If you go for a higher-level membership, good luck getting the whole amount back. This is why I cannot recommend this product.
If you are looking for a way to make money online, affiliate marketing is the way to go. However, as we have seen, there are a lot of products out there that distort how affiliate marketing should be done. No one should confine you to promoting one product like Newbies on Fire does, and no one should make you spend a ton of money on a 24-hour money back guarantee with no way of making it back.
If you want to do affiliate marketing right, do it with Wealthy Affiliate. It is the perfect combination of tools, resources, and community to help you take your affiliate marketing business to a whole other level.
Join me on this amazing platform by clicking the link below.  Once you signup (for free), you will have direct access to me 24 X 7.  I can help answer any questions you may have.  With some hard work and dedication, you can have your own successful online business!
JOIN ME ON WEALTHY AFFILIATE – CLICK HERE NOW!
To your Success,
Mike Aha
HELPFUL POSTS YOU MIGHT LIKE
Affiliate Marketing vs. Network Marketing
How To Start In Affiliate Marketing?