Welcome to my Engagisuite Review
As an online marketer, one of the most crucial aspects of your business involves growing your list and social media following. This is one of the most efficient ways to have a customer base that you can sell your products and services to.
To be able to do this, you need a strategy that will pull in potential customers. Engagisuite is a software that promises to help you do just that. It promises to grow your online business using contests and rewards as a lead magnet. Here is an honest Engagisuite review to help you understand exactly how it works.
Product Being Reviewed:  Engagisuite
---
WHAT IS IT?
Engagisuite is a product by Ugoo Carson that claims to help users build their list by using contests and giveaways on social media platforms to pull them in.
According to the sales page, Engagisuite works in three steps:
Select one of the provided templates and customize it to include the actions you want participants to take part in and determine what their rewards will be.
Publish your giveaway/ contest and let your campaigns go viral.
Enjoy your growing stream of followers, traffic, and new subscribers while allowing Engagisuite to pick winners and deliver rewards.
Here is what you can expect from Engagisuite as per the sales page:
– Grow your social media platforms using the easy-to-navigate interface
You don't have to worry about having to use a lot of different tools to build your list. With Engagisuite, you can run your campaigns and expand your social media following thanks to the intuitive interface.
– Rely on the DFY templates
All you have to do is load one of the several templates provided and fill the blanks to customize settings according to your needs.
– Flexible giveaways and instant rewards
Create enticing rewards and giveaways to use as a lead magnet. You have the option to use a download file, link, or a discount coupon or code.
– Auto-generated contest winners
Select social media contests and then sit back and let Engagisuite run them, pick winners, and notify them for you.
– Create unlimited campaigns
Come up with as many contests and giveaways as you line. Your campaigns will be customized and even include your videos and images.
– Fully cloud hosted
Engagisuite is 100% cloud-hosted, which means you won't need any extra software, tools, or even a website.
– Mobile optimized campaign pages
Your visitors will have the same experience using your contest landing page regardless of whether they are accessing it from a desktop, laptop, tablet, or mobile phone.
– Hands-free email list
Everyone who comes in contact with your campaigns is required to sign up using their social media accounts, which means that you will get their email addresses and build your email lists hands-free.
---
VIDEO REVIEW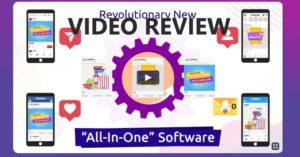 The video starts with the speaker describing Engagisuite as a revolutionary all-in-one software that will instantly increase your reach, generate hands-free viral campaigns, and suck in likes, shares, followers, and leads on all social networks.
According to the speaker, it doesn't matter what you are trying to sell or promote online – without a reliable way to generate adequate traffic, you won't make any sales. However, getting enough quality traffic and turning random visitors into loyal customers is not an easy task. The traditional strategy of building an email list is not as easy as it used to be, making the earning potential very unreliable. Today, you are better off using social media platforms to build your list and consequently generate traffic – an active engaging follower on Facebook, for example, is worth more than any random email address. The only challenge you will face with this strategy is reaching these followers.
Initially, Engagisuite relied solely on social media interactions, without much success. To generate more traffic, the Engagisuite team experimented with running contests and giveaways on Facebook, Twitter, Instagram, and Pinterest where they asked people to like, comment, share or follow, and in return, they would get a gift or a chance to win a prize. The results were phenomenal. This strategy was not only easier than traditional list building but also more effective.
The team set out to come up with a fast, easy, and hands-free way to use this strategy, and finally came with the ideal product – Engagisuite – which is hailed as the world's first multi-platform engagement tool. With the software, you can easily get people to like and share your pages and posts, watch your videos, comment, retweet, pin, and subscribe, among other actions. Additionally, when they share it with their friends, your contests and giveaways will go viral and consequently generate even more highly targeted free traffic.
Supposedly using Engagisuite does not require any experience, skills, money, or other third-party software. You won't even need a website. All you have to do is pick one of the several DFY templates, select the rewards or prizes you want to give away, and push the contest live and watch your engagement explode as the leads and sales start pouring in.
---
HOW DOES IT REALLY WORK?
When you log into the member's area of Engagisuite, the first thing you will notice is that you will need to create your campaign. In the left-hand corner of the member's area layout, you will notice three tabs: dashboard, new campaign, and subscribers. When you select the new campaign option, you will find that you have a choice of seven preset templates that you can use:
Email sign up
Facebook
Giveaway
Twitter
Refer a friend
Questions
Content gate
Engagisuite enables you to build an email list of buyers and subscribers as well as improve your social media following at the same time.
To get started, you will need to set up your campaign template.
– General settings
You will need to come up with a unique and eye-catching title that will pique the interest of potential customers and get them to sign up and provide their email addresses.
A short description that guides potential customers that sign up on what to do to receive a giveaway or a similar incentive that will get them to sign up.
The campaign brand is Engagisuite.
You will need to set the start date and the end date of the campaign. You will also need to provide the time zone.
Below the general settings section, you can add in your terms and conditions. If you have a separate page where you've got them, you can put in a URL. Alternatively, you can put in your free title text in the provided field.
– Creative
Here, you're going to be able to add in images or videos. The maximum size per image that you can add is 3mb. You also have the option to create them in Crello within the program.
– User settings
Require login before action
Here, you have the option of making potential customers log in with Facebook, Twitter, Twitch, Mail, or Google. When they log in with Facebook, for example, you are going to be able to add them to lists on Facebook. You will need to provide the minimum age that users should be to be added to your list.
You are also going to need to add your autoresponder. It is worth noting that they don't support all autoresponders, including GetResponse – they connect with Aweber, Sendlane, klaviyo, Active Campaign, and Convert kit. This means you will need any of these five autoresponders for Engagisuite to connect and integrate automatically. Once you add your autoresponder, you will be able to create lists and build them inside the software.
– Actions
These are the actions that you specify you want your participants to take part to earn a point(s).
Set a title and provide the number of points that participants will earn by logging in with Facebook.
Participants will be required to provide their full name and email. If you want, you can also require to provide detail such as gender, city, state, date of birth, address, country, and phone number. You can make this action mandatory and also set the number of points participants can earn for completing this action.
This where participants will be required to share with family and friends on social media platforms. You have the option to make this action mandatory. Set the maximum number of friends per entry and the number of points to be earned for this action.
– Rewards
What will you give participants that take part in the actions? Insert a link that will send them to anywhere you want, whether it a software sign up page or a membership area for another product. Set the number of claims, which is the number of people who are going to win.
– Campaign messaging
You will be able to send messages to participants. There are three categories of messages you can send:
Message sent with task completion
Message sent to winners
Message sent to non-winners
– Appearance
In this section, you can make changes to the background color, theme color, and text color. You can also choose whether to show your entries and time left here as well.
– Authorized Countries
If you want your campaign to be restricted to certain countries, you can select them on the map and specify the list. For example, if you are solely based in the United States and you don't want to deal with shipping products outside of the country, you can set the United States to be the only authorized country. On the other hand, if you are in several countries, you can add all of them. Only the people in the authorized countries are going to be able to take part in your campaign.
Once you have everything set up, go ahead and click on "Save campaign" to allow your campaign to go live. You will be able to see the number of visitors as well as the number of entrants.
---
WILL IT MAKE YOU ANY MONEY?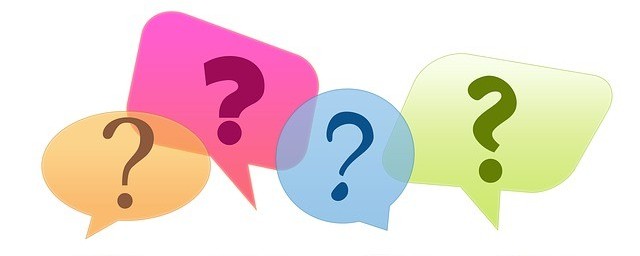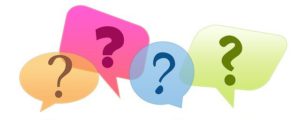 The rewarding strategy that Engagisuite uses has been proven to draw in participants, so you could make profits using the product. If you fail to see satisfactory results using the product, you can take advantage of the 30-day money-back guarantee that allows you to demand a full refund on your purchase.
Although the product has a somewhat affordable initial price of $67, the upsells are quite expensive, so you should be prepared to invest quite a bit of your money as well. The upsells are as follows:
– OTO 1: Engagisuite Pro ($57)
This upgrade includes additional features such as:
Autoresponder integration
Age restriction for campaigns
More actions added
Full analytics
Publish campaign pop-ups
More pre-made templates
Mobile-enabled campaigns
– OTO 2: Engagisuite Agency Toolkit ($67)
Step-by-step training videos
Intelligent Geo tracking
Customize your agency website
Full media branding kit
Fiverr business kit
Ad kit
Exclusive VIP bonus
Business card
PowerPoint presentation
1-on-1 personal support with Q & A sessions
– OTO 3: Engagisuite – 5 extra user licenses ($167)
Five extra accounts
Create unlimited brands
Full commercial rights
Advanced HTML messaging
---
PROS
The user interface of the program is easy to navigate.
It is fully cloud-hosted, so you won't have to worry about creating your website and hosting expenses.
You won't have to go through the trouble of selecting a winner from all your participants since contest winners are auto-generated.
There are a variety of templates provided, so creating your campaign should not take too long.
Participants get the same experience on your contest landing page whether they are using a desktop, laptop, tablet, or mobile device.
You can specify the countries where participants can take part in your campaign.
There is a 30-day money-back guarantee in case you don't like the outcomes of using the product.
---
CONS
The upsells are quite expensive, and since they come with a promise of earning even more profit, you might feel pressured into buying them.
On the sales page, you are assured that you will start seeing earnings within the first day of using the product. This is highly unlikely, and it will probably take some time and a lot of consistency on your part before you make considerable earnings.
There is the cost of using autoresponders that you are not informed of. For example, with Aweber, after the 30-day free trial, you are expected to pay $19 per month for up to 500 subscribers.
GetResponse is not supported by Engagisuite, yet is one of the most common autoresponders available. Only five autoresponders are supported, some of which are not too well-known.
---
VERDICT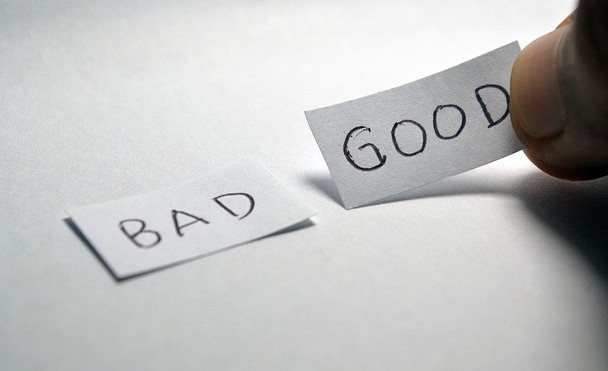 Engagisuite is a genuine product that can potentially help you earn an income online as long as you are willing to be consistent and put in the time to expand your lists as much as possible. I also believe that before you use a product like this one, you should first have a good knowledge of email list building.  Why?  Because having hundreds of names on your list is useless if they are not responsive. You need to make sure that the people that come to your list are interested in what you have to offer.  Joining your list because they want a prize is not the same as joining your list because they are interested in your niche!
Additionally, keep in mind that you will need to budget for the upsells as well as the cost of autoresponders with this product. As I have shown here, these do not come cheap.
It is all good to have an email list. In fact, it is highly encouraged to do so in order to diversify your income stream. But I truly believe that the first thing that you will need is an affiliate marketing blog. It is truly the foundation of your online business and the anchor of your dream to financial freedom. Without an online presence, you will find it difficult to reach the level of financial success that you are after. Click on the link below to get access to the best Affiliate Marketing training available today!
In short, I believe that building email lists is important but only after you have established a solid foundation for your online business
I hope this review provides the guidance you need to determine if Engagisuite is suitable for you. Best of luck!
To your Success,
Mike Aha