Welcome to my GetUpside Review!
Every business tries to constantly find newer and better ways to get and keep more customers. This is the only way to remain profitable. That's why most businesses will offer deals or other types of promotions to attract people to buy their products.
One form of incentive to purchase that businesses and brands offer to customers is cashback. This is a deal where a business will let you get a specific amount of money back when you make particular purchases.
There are lots of apps that offer such deals out there, and it can be hard to sift through the crowd to find one with the best deals. This post takes a look at the Getupside app to determine if it is worth your time.
---
WHAT IS GETUPSIDE?
Getupside is a cashback app that is intended to help you save money on grocery shopping, gas, and restaurant bills. Getupside was co-founded by Alex Kinnier and Wayne Lin in 2016, and currently has its headquarters in Washington, DC. The company is partnered with a variety of gas stations, restaurants, and grocery stores that aim to attract customers with cashback offers. Customers also get to benefit thanks to the discounts offered by the participating outlets.
---
HOW DOES GETUPSIDE WORK?
To get started with Getupside, all you have to do is download it for free. It is available for download on both the App Store and Google Play Store. Keep in mind that although you can download the app regardless of where you live, you can only use it where there are businesses partnered with the company. To sign up, you can either sign up using your email address or Facebook. The process shouldn't take longer than a few minutes.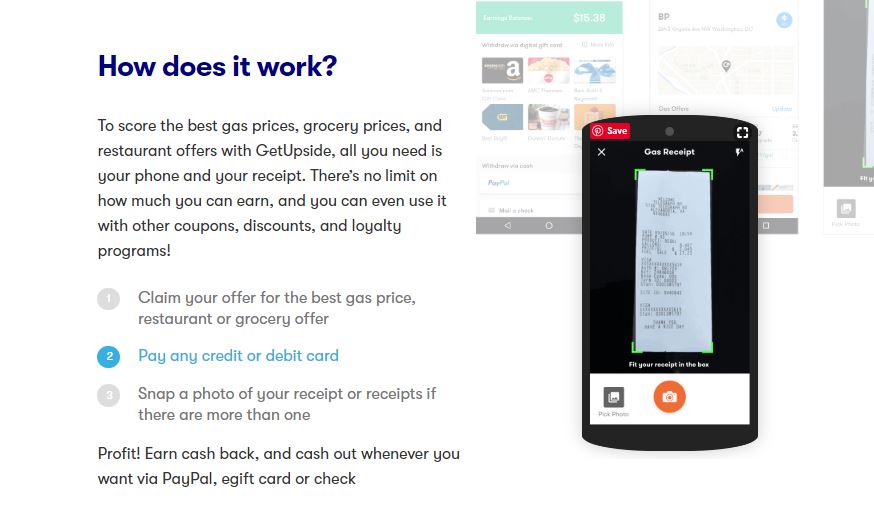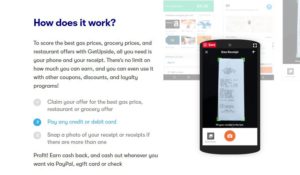 Find Businesses that Come with Cashback Offers
On the app, you will find a list of stores within your location that come with cashback offers on Getupside. This includes restaurants, gas stations, and grocery stores. Click on where you want to shop or buy gas and the app will show you the amount of money you can get back. You will see the initial pricing of the commodity as well as the discount that you can get.
If you plan to refill gas, there are a variety of outlets to choose from as many major gas brands are partnered with Getupside. They include Shell, BP, Exxon Mobil, Valero, Citgo, Chevron Texaco, Sunoco, and many more. Unfortunately, options are more limited when it comes to eateries and supermarkets. They include:
Restaurant – Little Dipper HotPot, Botanero, Angelico, etc.
Stores – Moti's Market, Streets Market & Café, etc.
Select and Claim your Offer
Customers have to select an offer that they are interested in and claim it first before making a purchase. After you claim the discount, you can do your shopping and claim the money back. After finding a suitable offer, you are required to redeem it within 4 hours to earn your cashback.
After claiming your offer, you can then proceed to make a purchase. To qualify for the cashback, ensure that you pay with a debit or credit card. There is no option to pay with gift cards or cash.
Upload the Transaction Receipt
Once you claim your offer and make a purchase, you have to upload the receipt. Your receipt needs to contain details like the item bought, the location of the store/service station, date and time, as well as the last four digits of your credit card
Ensure that your receipt is easy to read and clear enough to reduce the chances of it getting rejected. Keep in mind that Getupside does not accept prepaid gas receipts. Be sure not to prepay for your gas to be able to take advantage of your cashback offer.
---
WHAT ARE THE CASHBACK OFFERS FROM PARTICIPATING OUTLETS?
DOWNLOAD GETUPSIDE NOW – CLICK HERE!
Getupside gives up to 25 cents cashback per gallon of gas you purchase. If you travel frequently, this type of cashback can prove to be quite beneficial. You will pay the set gas price, but you will receive the cashback difference in your Getupside account upon submission of your receipt.  To date, this is the only cashback method I have used on this app and I absolutely love it!  They credit you almost right away and the savings add up super fast!
If you love to eat out, you will be pleased to discover that Getupside can help you get massive savings on a number of restaurants, with up to 35 percent cashback on your purchases. There are no limits on the items you can get cashback on – once you find an offer you are keen on, you can get the cashback offer on your whole dining bill.
There are great cashback offers on grocery shopping as well, with offers of up to 15%. As with restaurant cashback offerings, you can buy any product or brand and get cashback.
What makes Getupside stand out is the fact that you don't need to stack the cashback offer you find in the app with other discounts or coupons in the grocery store.
---
THE GETUPSIDE REFERRAL PROGRAM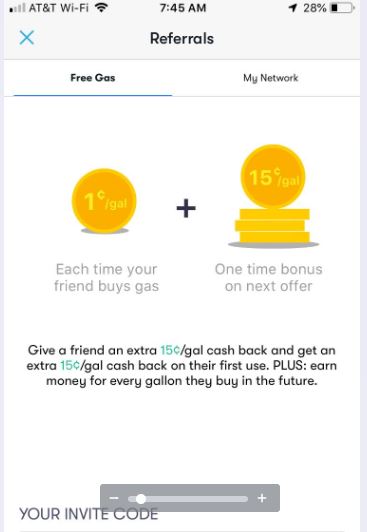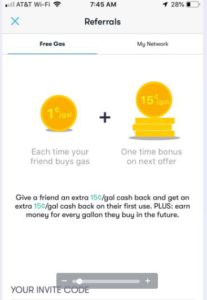 Aside from the cashback offers, Getupside also has a referral program where you can refer people to join the app and consequently earn money.
When you recommend Getupside to a friend and they proceed to sign up using your unique link and use it for the first time, you and the person you refer will receive 15 cents per gallon cashback on your next purchase.
On top of the one-time cashback offer for referring someone to the app, you will also receive 1 cent back for every purchase of gas that the person you refer makes. Currently, there is no referral program in place for supermarkets or restaurants.
---
HOW DO YOU GET PAID ON GETUPSIDE?
Upon redeeming the offers in the app, you will be able to keep track of your cashback balance. You will also be able to track the type of purchases that qualified for cashback as well as the amount of cashback you received for your purchases.
To withdraw the money you make from your cashback offers, you can opt to have it deposited to your PayPal account if you have one. Otherwise, you can have the money sent directly to you in the form of a check. One of the upsides of receiving your payments with Getupside is you don't have to wait for your money to accumulate to a certain amount to cash out. As long as you have some cash in your account, you can choose to cash out via check or PayPal. Another alternative is to exchange the money you earn for gift cards.
After uploading your receipt, it will be approved within 24 to 48 hours. This means that you will have the money in your Getupside account within about two days of handing in your receipt. If you opt to receive your earnings in the form of a check, payments tend to take longer.
---
HOW MUCH CAN YOU EARN WITH THE APP?
The amount of cashback you earn from Getupside will depend on the number of purchases that you make. On average, you can make up to $50 cashback in a month with this app.
---
PROS
DOWNLOAD GETUPSIDE NOW – CLICK HERE!
You can download Getupside for free from the App Store or Google Play. You don't have to worry about hidden costs as every feature of the app is availed to you at no cost at all.
The Getupside app has a friendly interface and is easy to use. Even if you are a beginner, you can easily find your way around all the functions and start earning cashback on the purchases you make.
You have several options for cashing out
It gives you several cashing out options. You can opt to cash out through check, Paypal, or with gift cards. In this way, it is really convenient as it gives you options on what you can do with the money that you earn as well as how you receive it. While PayPal is popular, some people still don't have it, so it is nice to have lots of options in the form of checks or gift cards.
There is a referral program that allows you to increase your earnings
The referral program will help you increase your earnings and still benefit from the app if you are yet to find stores that are supported by the app.
Getupside is partnered with multiple businesses
Getupside is partnered with multiple restaurants, grocery stores, and gas stations that provide you with a lot of varying offers that you can take advantage of to get cashback whenever you are dining, shopping, or gassing up.
---
CONS
Getupside is geographically limited
It is only available in some areas, which limits the number of people that can use all its features. It also limits you when it comes to the people you can refer to the app.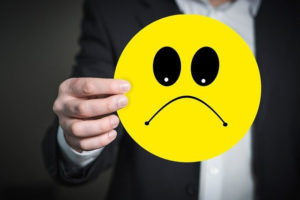 The only way you can receive your cashback is by using a debit or credit card. You don't have the option to make payments in the form of cash or gift cards as the service won't accurately verify your identity with these payment methods. According to the Getupside team, the use of debit or credit cards allows them to ascertain that whoever claims the offer is the same person who made the purchase. That is also a strategy that they use to show the businesses that they are working with that they land more customers via the app. For those who prefer to buy gas or do their shopping with cash, this is a major disadvantage.
The cashback amount is based on a pre-tip and pre-tax basis
The cashback amount that you receive is calculated on a pre-tip and pre-tax basis, consequently affecting your total earnings.
There have been some concerns raised by customers regarding privacy while using the Getupside app. To be able to provide you with comfortable user experience, Getupside asks for access to your phone storage, location, camera, and messages. They also require your credit card information so that your purchases can be verified. While this may be standard procedure, those who are uneasy giving away such sensitive information may want to steer clear of this app.
---
VERDICT
Getupside is a legitimate app that allows you to save money whenever you buy groceries, gas, or dining at specific restaurants. It is free to download, so you can try it out and see if there are any participating stores within your area offering cashback on purchases. Unfortunately, the app is not available in all areas, limiting your ability to take advantage of all that it has to offer. That said, I would recommend it for those who want to save a bit of money on their everyday purchases.
DOWNLOAD GETUPSIDE NOW – CLICK HERE!
To your success!
Mike Aha