If you have ever tried to look for ways through which you can earn an income online, chances are that you can across several "get-rich-quick" schemes that were hardly realistic.  These are the minefields you have to be careful of.  The good news is that you can find legitimate ways to make money online.
One of the most beneficial things about working online is that you can become self-employed and work from the comfort of your home as long as you have a reliable internet connection.  If self-employment is not your goal, that is cool too.  You can earn extra money when you need it for whatever purposes you choose.  There are so many legitimate ways to make money online – all you have to do is identify one that suits you.  Here are some  real ways you can earn money online.
---
1.      AFFILIATE MARKETING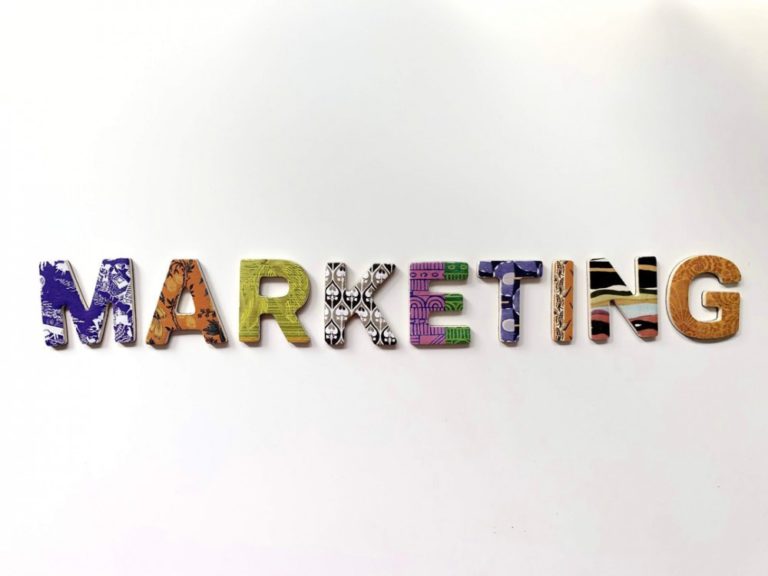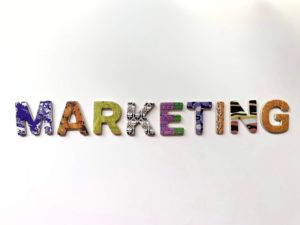 You may have heard of
affiliate marketing
as is it is one of the most popular ways to earn online income. Affiliate marketers earn commissions by selling products or services that come from other companies whether it is through their social media platforms, blogs, websites, banner ads, e-commerce sites, sales pages, or landing pages.  Most affiliates use a combination of several of these methods to market the products that they are selling.
In affiliate marketing, it is important to pick a niche market that is in demand and already has a considerable number of potential customers. You can determine this by following trends on social media and researching to see what's popular on retail sites such as Amazon.
To attract customers, you need to provide marketing messages and content that are specific to them.  Interested customers will click on your affiliate link to buy the products you are selling, after which they will be redirected to your affiliate partner's site to complete their purchase and you will receive a commission for every sale that is completed.
Affiliate marketing is often considered to be one of the most lucrative ways to earn an income online as you don't need to create your product, handle customer support, or set up payment and delivery systems.  All you have to do is successfully drive traffic and get customers to buy products from the company you are promoting.
Learn more about affiliate marketing and how to start!
---
2.      BLOGGING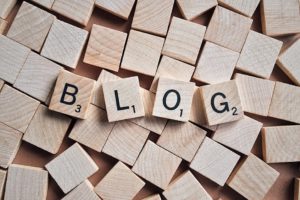 Blogging is one of the most traditional ways to earn an income online. If you consistently provide valuable online content, you will most likely attract like-minded individuals interested in the niche information and/or products you are presenting. Once you have generated enough traffic to your website, there are several ways through which you can monetize a blog:
This is the most old-fashioned way to make money with a blog where you sell advertising spots on your website or sign up with advertising companies like Media.net or Google AdSense. Either way, ads don't bring in a lot of money unless you get thousands of clicks daily.
Many bloggers opt to create a paid membership area on their site. This way, only site visitors who pay a specified amount can access the member's area and view exclusive content.
You can publish paid or sponsored posts on your blog. Sponsored posts are simply posts that are about a specific product, service, or brand.
If you have something valuable (online magazine, newsletter, etc.) that you can regularly provide on a specified basis (monthly, weekly, etc.), you may want to consider offering a subscription service. This could be a fee that is charged to your site visitors every time your product is sent out.
---
3.      ONLINE MARKET PLATFORMS
One of the most popular ways to get started selling products online is by leveraging the power of third-party sites. E-commerce powerhouses such as eBay, Amazon, and Craigslist are reliable sales and marketing platforms that have a built-in prospect base. Such sites make it easy for you to set up your online shop so that customers can browse your products, plus you won't even have to set up your website.
One of the main ways you can earn an income working with Amazon is by having them fulfill your orders. This is where you buy products (ideally in bulk) and ship them to Amazon for them to store. When your products are sold, Amazon packs them, ships them, and sends you a commission.  This is called Amazon FBA
Alternatively, you can list items you want to sell (along with high-quality images) for interested customers to purchase.
Another option is to start an eBay store or simply sell some of your personal belongings that you want to get rid of.
If you are good at creating arts and crafts, you can come up with original products and sell them on Etsy.  It is free to open a store on the platform – all you have to do is sign up, post relevant pictures of your creations and begin selling. You can select a payment option, but PayPal is generally considered to be the most suitable. Etsy makes the process of selling and keeping track of your inventory relatively easy. Keep in mind that there is a listing fee, plus they take 3.5% of the money from every sale that is made.
---
4.      COMPLETE VARIOUS TASKS
There are a variety of websites you will find online that pay you to carry out a variety of tasks such as taking surveys, shopping, or testing products. There is not much money to be made from these sites, but it is a great way to make extra money on the side. Some of the legitimate websites you might want to consider include:
Fiverr is a platform where you can earn money by providing a service to customers. Everything on the platform is $5, which means that you can charge $5 for a service or "gig" as they are known on Fiverr. You can offer any service that is in demand and get paid once you complete it to the customer's satisfaction.
User Testing pays you $10 for testing a variety of websites. A test typically takes around 15-20 minutes to complete. Your main task will be to follow a new site visitor to determine how they navigate it. The site owner then pays you for giving them updates on user experience.
Swagbucks allow you to earn money by completing a variety of tasks on their platforms, from using their search engine to taking surveys. The payout is not enough for a fulltime income, but it is a great way to earn some extra cash. Check out my SwagBucks review here!
Check out these legit ways to make quick cash online
---
5.      FREELANCE WRITING
Freelance writing is one of the most popular legitimate ways to earn money online.  Here are some well-known websites that you might want to check out to help you get started as an online writer:
Listverse pays up to $100 for each post that is accepted by the customer. The article you work on has to be in the form of a list, plus it has to contain a minimum of 1,500 words and includes at least 10 topics of discussion. Other than these specifications, you can add your creative spin to the articles.
iWriter can pay up to $15 for each post that is deemed acceptable by the customer. This may not seem like much, but this platform allows for a bit more freedom when it comes to selecting what to write. You can work on as many articles as you want.
This is a platform that pays up to $50 for each post that is accepted. The main focus of FundsforWriters is articles that are about writing and how to make money with it.  They tend to accept articles that are anywhere between 500-600 words long.
This is a site that pays up to $60 for each post that is accepted, but the standard pay is typically anywhere from $20-$25. Minimum word count is not a major focus, but writers are expected to write a maximum of 1,500 words.
Here is an article I wrote on how to become a freelance writer for beginners
---
6.      START YOUR OWN YOU TUBE CHANNEL
YouTube has proved to be a lucrative platform for many, with the most successful content creators making millions from their content. Some of the most popular content ideas for YouTube videos include unboxing products for viewers, music videos, food and travel reviews, comedy skits, recipes, and so on.
To get started on the platform, you will first need to sign up and set up your YouTube channel. The next step is to start uploading videos consistently, ensuring that your content is well-described for your chosen niche. To attract viewers, ensure that your videos are of high quality and contain entertaining or useful content.
Source traffic from your social media platforms like Twitter, Facebook, or email marketing lists. Consider sharing your videos on these social media platforms or embed them on your website or blog as well.
Reach out to viewers and interact with them to create a loyal fan base. You can then monetize your efforts by letting YouTube include ads in the videos you post. When your viewers click on an ad, you will receive a commission.
---
7.      WORK-AT-HOME COMPANIES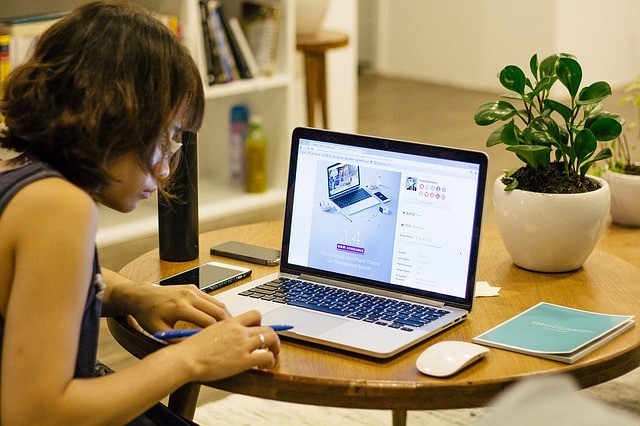 There are a variety of companies that hire employees who will work from home full-time. This allows you to avoid having to commute daily and plan your schedule more freely. Here are some companies you might want to consider.
This is a site that allows you to work from the comfort of your home as a medical transcriptionist. There are some qualifications and requirements you will have to meet, but if you are suitable for the job, it is a great way to make an income in the industry.
This is a call center that pays you to take calls from home. Once you have met all the requirements, you can set up a weekly schedule and begin to make money. The pay is about $10/hour on average, but can even be higher with commissions.
This is a platform that pays up to $15/hour to transcribe information. It also provides a great opportunity to set your schedule and work from home.
Demand Studios focuses on hiring creating professionals, from filmmakers to writers. The pay is not significant, but it is a great way to make money from home.
---
8.      DEVELOP APPS
Another innovative way you can earn money online is by developing apps. If you have an idea that meets the need of app users, creating an app could prove to be a lucrative venture. It could be anything from a podcast download organizer to a new and creative way to store photos. You don't have to be a programmer to develop an app. As long as you have an idea, you can hire other people to create it for you on a site like Fiverr or Upwork. The amount you will pay the developers will vary depending on how complex the app is.
---
9.      SELL e-BOOKS
With the increased availability of the internet, e-readers are well on their way to eclipsing the traditional publishing world. You don't need to be a publisher or have unlimited funds to become an e-book seller. As long as you have an innovative idea, you can sell e-books on Amazon or even from your website. This could be your original work or a public domain work. To get the word out there, publicize the book on your email list, social media platforms, website, or blog.
---
FINAL THOUGHTS
You have a variety of options to start making money online. Your long-term goals and the amount of money you are looking to make will dictate which direction you take.  I have outlined several opportunities that should suit just about anyone.  If you want to make quick cash, most of these opportunities will be suitable.  You can do as much or as little to earn the money you have in mind.
If your goal is to find a full-time job from the house, then you can look at the companies outlines in section 7.
If you want to build a long-term business, you can use freelancing or scale up your Fiverr activities.  While those are excellent opportunities, I highly recommend that you consider affiliate marketing.  It is a business model that truly offers unlimited opportunities.  It is the method I have used to slowly build up my business and secure my family's financial future.
CHECK OUT MY TOP RECOMMENDED AFFILIATE MARKETING TRAINING – FREE TO START
I hope you take me up on my recommendation and take a look at the resources and opportunity that I am showing you.  You have nothing to lose and much to gain.  I will be on the other side waiting to help you!
To your success,
Mike Aha