We all know how the story plays out, don't we? The alarm goes off, you hit the snooze button a couple of times, jump into the shower, dress, take your morning coffee, get in your car, drive to work, then get stuck in traffic for a few hours. Your anxiety about that morning's presentation builds up the entire time because you were too tired to work on it last night.
You get to work and check your email inbox; 57 new emails! You feel incredibly overwhelmed. You sigh, then start reading the first one. You then drudge through the rest of the day before getting off at 5 or 6. All you're looking forward to is passing out in bed because you are too tired to do anything else. At the back of your mind, you know that tomorrow you'll do the same thing all over again.
If you are like many people, you probably hate the corporate tethers of a 9-5. You desire to ditch the rat race and find other ways to make a living. Well, the good news is that you are not doomed. There are other ways to put bread on your table. And one of them is working online.
So, do you want to know how to quit your job and make money online? That's exactly what this article will focus on.
---
WHAT  IS AN ONLINE JOB?
An online job is any job that can be done over the internet. The very nature of these kinds of jobs makes them very efficient and convenient, because you can basically get your work done from anywhere in the world as long as you have an internet connection.
This means that if you have an online job, you can work from home or remotely rather than reporting to an office or other site of work. The best part is that these types of jobs are increasingly becoming more and more popular and available as technology continues to improve.
There are different online jobs available in many different fields. Popular ones include education, medical billing, customer service, computer programming, business analytics, and web marketing.
Different online jobs have different requirements. There are those that require their employees to be available via video conference calls, phone calls, emails, or at specific hours just like they would be at a regular job.
Others have the flexibility that allows you as the employee to set your own schedule and project deadlines.
The third category consists of online jobs that let you be your own boss. You get to decide when you want to work, how much work you'd like to do, and how much money you want to get paid. This is the type of online jobs that everyone should be aiming for.
---
WHAT DO YOU NEED TO GET STARTED?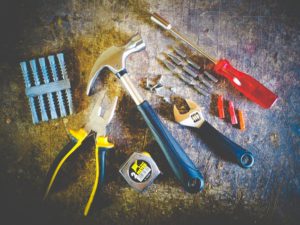 To start making money online, the first thing you will need is obviously a home computer or laptop with internet access. Additionally, a comfortable workspace such as a nice desk or table to place your computer or a comfortable couch that you can sit on with your laptop for hours. Some people even go the extra mile and spend their days at cafes sipping coffee and getting some work done. It's all totally up to you. This is your starter pack for online work.
---
SO WHICH ONLINE JOBS CAN YOU GET STARTED IN?
1.       START FREELANCING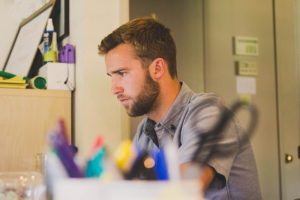 There are many professional platforms out there that you can get started with immediately if you want. These platforms provide a space where clients can outsource their work to freelancers.
Some of the skills you can sell on these platforms include graphic design, programming, data entry, translation, illustration among many others.
If this sounds like something that would interest you, I highly recommend Upwork and Fiverr. These are global freelancing platforms that connect freelancers and clients.
2.       BECOME A BLOGGER
If you enjoy writing, or if you feel like you always have a lot to say, or perhaps you just have a way with words, blogging may be a good opportunity for you.
It is important to mention here that blogging is no longer what it used to be. The whole model has evolved a lot since it was first introduced. Today, blogging is no longer as profitable as it used to be, especially in the early stages. However, if you stick with it, you can make quite a lot of money with your blog. Blogging these days needs a lot of time and effort to make it successful, but once it takes off, it is an amazing source of passive income.
It is very easy to set up a blog. The hard part is building your audience and driving traffic to your site.
If blogging is something that you would like to do, your very first step should be identifying a profitable niche to blog about. Some popular blogging niches include parenting, making money online, lifestyle, health, home décor, personal finance, tech, and frugal living. You get the idea. The niche you choose will become your primary audience.
I highly recommend picking a niche you have some experience in. For example, if you are a financial advisor, you can start a personal finance blog where you'll educate people about investment opportunities and how to become financially independent.
Once you have a niche and a blog set up, your next task is to do the hard work and create quality content that will drive traffic to your site. With decent traffic, you can monetize your blog through ads, sponsored posts, affiliate marketing, and selling your own products. Just keep in mind that it takes about 6 to 12 months to build a successful blog that makes good money, so be patient.
3.       BECOME A SOCIAL MEDIA MANAGER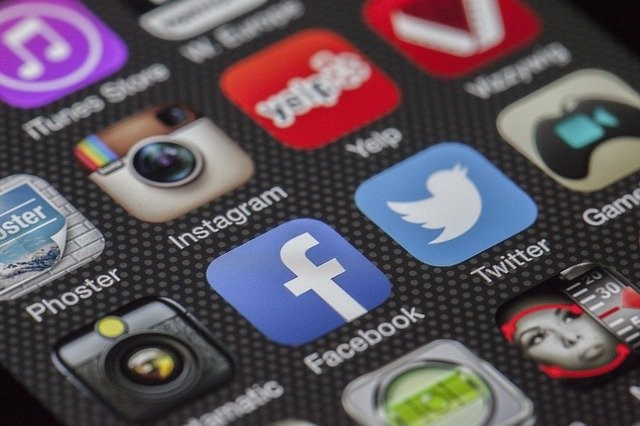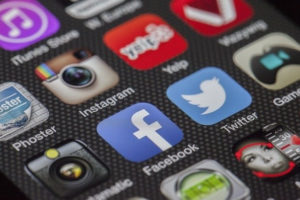 Social media has become a huge part of our lives. Everyone is on Facebook, Twitter, Instagram, or Snapchat these days. If you enjoy spending time on social media, where you regularly post and get tons of likes, comments and shares, why not make some money off your social media popularity?
You can be a social media manager and earn money from your skills. A great way to start down this path is to network among your circles and see if any businesses need a social media manager.
Alternatively, you can pitch directly to potential clients and internet marketing agencies that may need a helping hand to manage their existing clients.
Your work will involve creating communities for brands, engaging them, creating brand awareness and marketing to them. In some instances, you will be required to create a social media marketing strategy from scratch.
According to Indeed, the average salary for a social media manager is about $62,000/year. However, when you are just starting out, your pay will largely depend on your negotiation skills.
4.       RESUME WRITER
Do you have a knack for writing killer resumes that always land jobs? If you do, consider being a resume writer.
Unfortunately, most people do not know how to sell themselves when it comes to their skills and achievements. That's why they write resumes that do not get them far when looking for a job.
With your skill, you'll help them make their accomplishments stand out and highlight what they can do for potential employers.
In addition to this, you can also offer professional LinkedIn profile creation services where you will create LinkedIn profiles that stand out to recruiters.
Resume writers get paid between $15-$25 an hour on average. Sites like ResumeEdge will help you get started.
5.       TRANSCRIPTIONIST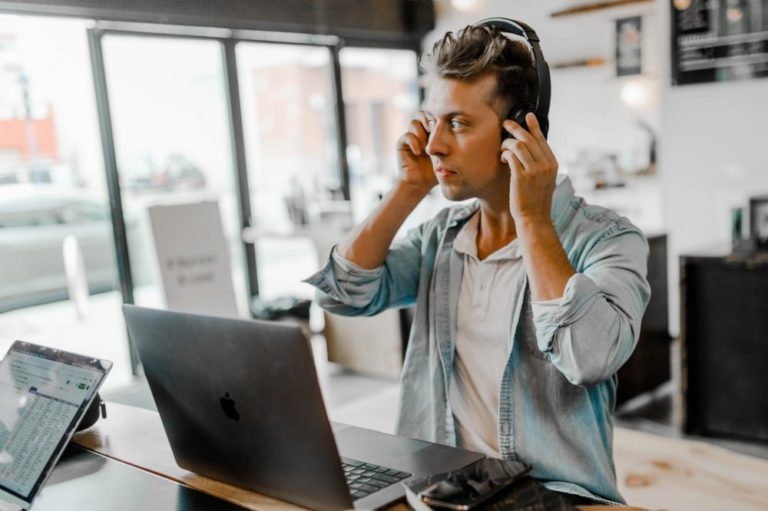 The work of a transcriptionist involves listening to audio files and typing out what they hear. They have to be accurate and pay a lot of attention to detail. You should also be a relatively fast typist, because the more work you get done, the more money you'll end up making.
On average, transcriptionists make between $10-$25 an hour. If you want to get started, check out TranscribeMe and Rev.
6.       BECOME AN ONLINE INFLUENCER
Do you live an interesting or particularly fun life? Do you have exciting hobbies or are just passionate about something? Perhaps you have a natural talent for doing some things really well that a lot of people can't or don't know how to. If your answer is yes to any of these questions, becoming an influencer might be a great option for you.
To get started, all you have to do is create a blog, vlog, podcast or be active on a major social media network.
Sometimes, it may take several years to build a large audience that is engaged. However, if you already have the audience it will simply be a matter of plugging and playing.
As you grow your audience you can sell start selling your services or products. On the other hand, if you already have an audience you can recommend other companies' products and get sponsorships and commissions.
Here is a pro tip for you: as an influencer, you need to do thorough research before promoting a brand. It should align with your ethics and fit in with your brand image, and it should be a high-quality product so that your audience does not feel short-changed when they use it based on your recommendations.
Once your profile is up and running and well on its way to becoming massively popular, there are lots of ways to connect with brands. Plus, when you have a large following, you can apply to influencer marketing agencies like Viral Nation and Whalar, which connect influencers with brands. The pay will depend on your popularity and how well you negotiate.
START YOUR OWN ONLINE BUSINESS TODAY
7.       SHARE YOUR KNOWLEDGE AND SELL ONLINE COURSES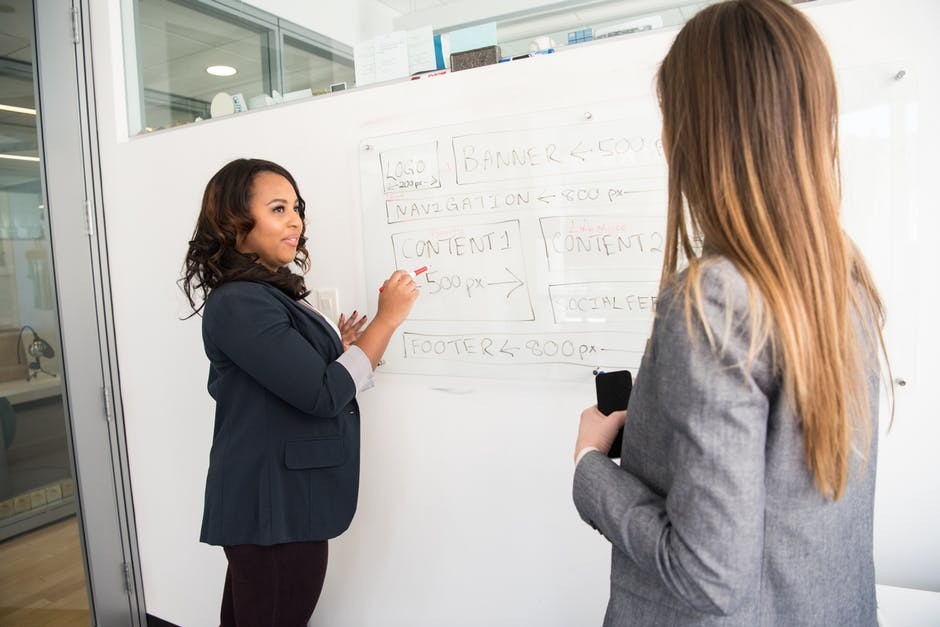 Are you an expert in a particular field? Do you have in-depth knowledge about a particular topic?
If you are, you can share your knowledge online by teaching online courses and webinars. There are many platforms that sell online courses and allow professionals to sign up and teach. Some of the best ones include Teachable, Thinkific, and Udemy.
Teachable is one of the popular platforms. It has an amazing builder that is very flexible and customizable. It also comes with multiple-language support along with discussion forums that boost engagement with your audience. I think it is a really good platform to check out if you are interested in doing this.
8.       BECOME A VIRTUAL ASSISTANT
A virtual assistant is someone who helps entrepreneurs or businesses run their day to day administrative tasks from a remote location.
The duties of a virtual assistant include managing calendars, appointments, and emails, preparing reports, undertaking personal tasks like booking hotels and restaurants, social media management, event management, simple digital marketing tasks, and more. It is actually a never-ending list!
If you are super organized and like helping people this can be an amazing online job for you. It will give you job flexibility and you will not get bored easily because virtual assistants have to deal with several types of tasks.
A great way to start your journey as a virtual assistant is to network among your circles and see if anyone needs a virtual assistant. There are also lots of free virtual assistant courses on the web that you should take to help you get the hang of things before you begin.
9.       SELL QUALITY PHOTOGRAPHS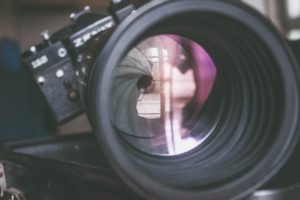 Traditional stock photos have been slowly becoming less and less popular in recent years. Why is this? Well, websites and content creators are increasingly looking to feature unique quality photographs on their platforms. If you are a photographer, this is fantastic news for you.
There are lots of options to sell your pictures online. A great example is Alamy, where you can make about 50% of the cost of every sale. To join, you first have to pass a quality control test. Alamy has several guidelines that you have to adhere to. For starters, you need to use either a DSLR or a 6MP+ mirrorless. But that shouldn't be a problem with today's cameras.
Other platforms you can sell your photos include Fotolia, Adobe Stock, Getty Images, iStock Photo, Can Stock Photo, Dreamstime, Shutterstock, 123RF, Stocksy, and Crestock.
10.   AFFILIATE MARKETING
Affiliate marketing is hands down one of the best ways to make money online. If you would like to sell a product online without going through the hustle of developing it, this is the way to do it.
As an affiliate, you do not own any products yourself. Instead, your job is to promote other people's products and services. When someone buys a product that you are promoting, you earn a commission from the sale.
If you want to get a head start in affiliate marketing, I highly recommend signing up to Wealthy Affiliate. This is a program that teaches you how to promote nearly any product or service in any industry. You will get trained on everything you need to know about successful affiliate marketing, with your hand being held every step of the way until you can finally start making an income-replacing amount of money through affiliate marketing.
The program has both a free membership and paid membership. In the free membership you will get access to 7 days of live help, 2 websites with backup, access to the beginner training course, a personal affiliate blog, access to phase 1 of the affiliate bootcamp training, video walk throughs, 30 searches on the keyword research tool, and many other perks
JOIN WEALTHY AFFILIATE FOR FREE TODAY!
I think this is pretty great because it gives you everything you need to know about how to get started with affiliate marketing. However, to unlock the full potential in your affiliate marketing business you will need the paid membership.
With the premium membership you will get unlimited live help, unlimited private messaging, 50 websites with backup and security package, full access to the beginner training course, a personal affiliate blog, all phases of the affiliate bootcamp training, live video classes and video walk-throughs, unlimited searches on the keyword research tool, 2 times higher payout on the affiliate program, and unlimited help for seasoned and proven peers.
The paid membership has enabled thousands of entrepreneurs just like you to achieve financial freedom. Some of them have even managed to make 6 figure incomes, quit their jobs and are living the lives of their dreams!
---
FINAL THOUGHTS
The thought of quitting your job and starting to work online is scary for a lot of people. It is totally normal to worry about how you will be able to meet your living expenses, and whether this is even the right path for you in the first place.
Although circumstances are different for everyone, I do not recommend quitting your job without an extra source of livable income. Making money online often takes quite a while to pick up, so you need to at least have some money saved up from your job before you quit to make sure that you will still be able to afford food and rent.
With a little planning on your part, it is possible to seamlessly transition to working online. And with programs like Wealthy Affiliate, you, too, will finally find success making money on the internet, just like many before you have.
To your success,
Mike Aha
MORE POSTS YOU MAY WANT TO CHECK OUT:
When Is It Time To Quit Your Job?
How To Start In Affiliate Marketing?
What Is Affiliate Marketing and Does It Work?