Welcome to my GeneratePress Review
In WordPress, a theme refers to a collection of stylesheets and templates that are used to define the display and appearance of a WordPress powered website. Themes can be managed, changed, and added from the WordPress admin area under the appearance tab. There are a variety of free and paid WordPress themes that you can use depending on your needs. This article takes a look at GeneratePress, one such theme, to help you determine if it is worth your time.
---
WHAT IS GENERATEPRESS?
Full disclosure!  I am a huge fan of GeneratePress.  In fact this very site that you are on, is a GeneratePress site!
It is a multifunctional WordPress theme that was launched by Tom Usborne, a developer that is based in Canada. This theme allows you to customize your WordPress site using the default customizer, so you won't have to familiarize yourself with a new UI. As a result, if you can navigate and use WordPress, then GeneratePress should be pretty easy to use as well.
If page builders are more your thing, you can still opt to use them to create your site as GeneratePress is compatible with several page builders. Elementor and Beaver Builder are particularly popular choices.
GeneratePress has two versions – free and premium. The free version features the basic product while the premium version contains several additional functions that you can use when you purchase the license for the GP Premium plugin. You will then have to install and activate this plugin to unlock all the premium modules.
The free default GeneratePress version is simple and plain, with the conventional look of a typical WordPress site. You get the usual structure containing a simple footer, header, menu, and sidebar.
That said, it can be easily customized and have its look changed into something completely different and new. Perhaps the biggest downside to using this theme instead of page builders, though, is that it can take quite a while to build pages with it because it does not come with the drag and drop feature. However, what you get in the end is usually a lighter website that is more code compliant.
Luckily, you have the option of speeding up your site-building process by activating the site-library module. This will allow you to import a pre-build template so that you can jumpstart your project.
Here is a quick video that I think you will find helpful: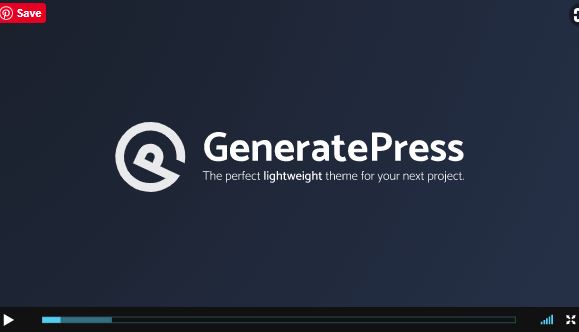 ---
FEATURES
While the default settings of GeneratePress are somewhat plain, it is possible to quickly customize it thanks to the range of advanced features and customization options. The features are as follows:
The GeneratePress customizer is based on the default customizer of WordPress, so you will be able to navigate the UI with ease. It features nearly everything you need to change your site's appearance and make it look however you want.
You will be able to easily access typography and colors options, layout settings, background image options, widgets, among other customization options for most of the elements on your site.
If you have WooCommerce installed and its GeneratePress module activated, you will also get a WooCommerce customization section. The settings in this section will affect the appearance and behavior of your product, shop, and checkout pages.
The typography and color options of GeneratePress Premium are as follows:
You get about 60 color options with this theme, which you can access by heading over to the Customizer and selecting the "colors" option.
The colors tab will allow you to edit the color of most of the elements on your sites including fonts, links, background colors, among others. To pick a color, you can either enter a hex color code or do it using the color picker. To revert to the default colors, simply click the "default" button that is right next to the color code input box.
GeneratePress also allows you to customize your typography as much as you please, giving you the ability to change the styles and fonts of most of the elements on your site. It is possible to change the typography settings in the body, header, sidebar, menu, and widgets. Easily change the font weight, font family, and font size, or even apply text transformations to the text. You can choose between Google fonts or system fonts for the font family.
You can control the layout in this theme in the following ways:
The customizer's layout control options are more than what you get with the individual pages or posts controls. It allows you to control the layout of a lot more elements on the site, including the number of sidebars that appear, the layout and width of the menus, alter the height, width, and padding of  elements, among other options.
Through Individual Pages or Posts
The layout options in page/post editor let you configure specific page or post layouts. Change footer widgets, page builder container type, and sidebar layout. You also have the option to disable some elements such as the header, top bar, title, footer, or navigation when you activate the "disable elements" module.
Regardless of the type of customization choices you apply, GeneratePress remains responsive irrespective of the screen resolution or device type. These Responsive Options also let you control layout and font settings. For instance, you can select a different body padding size for a mobile device and desktop. That being said, this control is not particularly extensive. It is more than adequate when it comes to basic site customization, though.
TRY THE GENERATEPRESS THEME NOW
GeneratePress also comes with schema support. Schema is key for Google as it allows the search engine to display the contents and details of your website more accurately in search engine result pages. Schema improves your SERP ranking, which subsequently increases your click-throughs. This, in turn, boosts your SEO, something that is always good for your site and business.
GeneratePress comes with these premium modules:
The backgrounds module allows for background image customization. You will be able to configure the background options for most of the elements on the site. Each element has different background image options that you can customize.
This module allows you to access more blog layout controls. For instance, you can control how visible the post author is, as well as dates, category, tags, etc. You also have the option to select whether or not to show an excerpt, how many characters the excerpt should have, and many other display options for your blog page and posts.
This module provides you with more color options as previously discussed.
This module allows you to disable particular elements on specific pages or posts. It can be accessed by choosing the layout options on the page then clicking on "Disable Elements". Simply check the elements you would like to disable, and then save the page or post
The copyright module allows you to change the copyright message that is displayed in the footer of your site.
When you activate the menu plus module, you can configure additional options for mobile menu, sticky navigation, off-canvas panel, mobile header, etc.
This is among the most powerful GeneratePress modules. It allows you to add advanced customizations and tweaks to the site. Although developers and advanced users get the most out of this module, regular users and beginners also stand to benefit from using it. There are 3 element types:
Header elements allow you to add custom headers that can be built in HTML and CSS.
Hook elements allow you to insert content into available hooks on the site. Developers and advanced users can customize the output of the site without having to use child themes.
Layout elements allow you to apply a particular layout style to specific pages, posts, or sections on your site.
This module allows you to add a secondary menu location.
When you activate the sections module, you can access a mini page builder. This allows you to toggle sections on the page or post on or off. When it is activated, the default editor will be replaced with a new control panel that you can use to control the sections. It will also remove your sidebars.
To add a new section, click on the "Add Section" button. You can customize your section blocks using CSS and HTML. Each section block features its own settings that will allow you to configure its color, background, layout, and other CSS options.
This module gives you access to several pre-made templates. These will allow you to build a website fairly quickly as it includes demo content and basic pages. Selecting one template allows you to quickly see its details, for example the plugins applied. You'll also get to choose whether or not to import demo content.
Here are examples of some of the templates offered by GeneratePress:
Prime
This template by LH Consulting looks a lot like Amazon. If you are looking to launch an e-commerce store, this is likely the best choice for that. It uses several plugins, including Simple CSS , AJAX Search for WooCommerce, MailChimp for WordPress, Contact Form 7, and WooCommerce Blocks, among others.
Head On
Head On by Flint Skin is a great option for those who want a strong landing page. It features a large header that has bold type to effectively capture your audience's attention. It uses only a handful of plugins, which include Lazy Load for Videos, Contact Form7, and Lightweight Social icons.
Volume
This is another template by Flint Skin. Created for content creators, it clearly focuses on readability and cleanliness. It solely uses GeneratePress premium.
Vibe
This template is ideal for agencies, freelancers, and studios that want to promote their services. It is also another template by Flint Skin, and it focuses on allowing you to create an appealing presentation of the services you provide and the work you do. Although it is built using Elementor, it uses its free version, and no additional plugins are needed.
Uno
This is yet another template by Flint Skin. It is a landing page template built using the free version of Elementor.
GET THE GENERATEPRESS THEME TODAY!
This module activates additional typography options.
You can only activate this module if you have installed and activated WooCommerce. The module allows you to control your WooCommerce product, store, and the color, layout, and typography settings of the checkout pages.
This module adds padding and spacing options in the customizer.
---
PRICING
The GeneratePress theme itself is available for free, but to access the premium module, you will need to purchase the GP Premium license. The license costs $45.95 per year, and you can use it on unlimited websites, regardless of whether it is yours or your client's. You will get full access to the site library as well as access to the GeneratePress priority forums. There is also a 30-day money-back guarantee in case you are not satisfied with the premium license.
---
PROS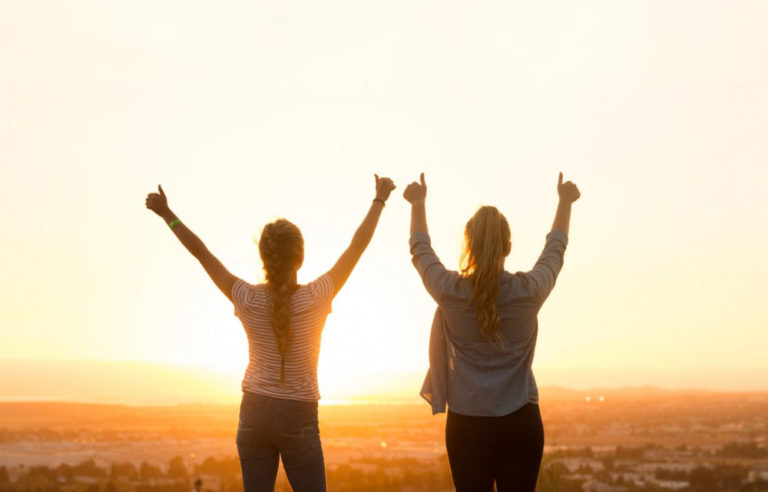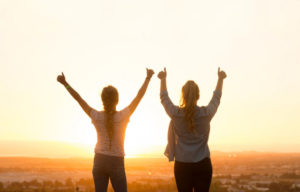 GeneratePress is easy to use even as a beginner
You have extensive customization options to choose from
The theme can perform superbly even when you activate all the modules
The templates are well-designed and of good quality
---
CONS
GeneratePress has a sole developer, which means that it lacks the backing of a large company, and the developer has a small inherent risk as a result
There is no drag and drop support when it comes to page builders
The free version of GeneratePress is very limited in terms of features and what you can do
I have had difficulties customizing outside of the point & click functions.  Their help section is a bit too techy for me.
---
VERDICT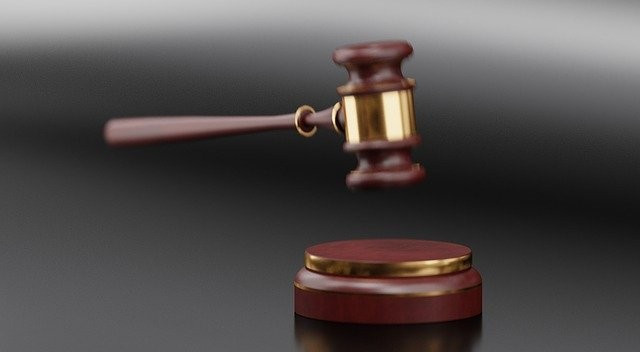 Considering the features, functioning, and pricing of GeneratePress, the theme is quite impressive. The free version is a bit of a letdown as it offers very little – to get the most out of GeneratePress, I would highly recommend going for the premium version. All in all, I believe that GeneratePress is worth the investment. I hope this review has been helpful. Best of luck!
GET YOUR GENERATEPRESS THEME NOW!
To your Success,
Mike Aha