Do you ever dream of making a passive income? Of course, you do! Who doesn't want to make money while they sleep?
If this is a fantasy of yours, affiliate marketing can start you down the path towards it. Even better, it can potentially make you a six-figure income if you put in the time and work hard at it.
So, how to start in affiliate marketing? That's the big question, isn't it?
Well, first things first: affiliate marketing is a business that involves promoting someone else's products or services and earning a commission form their sales. As the affiliate, you do not have to own any products of your own. You simply push another person's products, and when they make a sale because of your efforts, you get paid a commission.
It has clearly defined roles: as the affiliate marketer, or just the affiliate for short, you will focus solely on marketing the products while the manufacturer/service provider handles everything else on their end.
So, how do you get started in affiliate marketing?
---
FIND A NICHE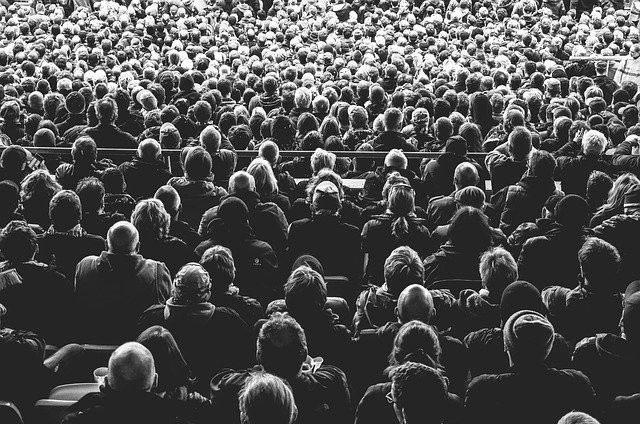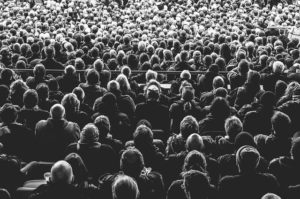 This is the most important step because it is what determines the products you eventually end up promoting. Your niche is your audience. They are the people you will be selling your products to. You need to have a good understanding of who they are and what they want.
There are 3 types of products you can sell through affiliate marketing. These are physical products, informational products or services.
Your first major decision is deciding which of these three categories you prefer. Which one of them are you passionate about? What does your audience want?
Affiliate For Physical Products
Physical products are the easiest to market. However, their commissions are typically on the lower side. Normally, commissions usually range from about 1%-10%. While the commissions are low, they can be very lucrative if you are selling high ticket products like beds or refrigerators.
So, don't be discouraged from marketing physical products. If you have the traffic numbers, physical products can help you make a killing because they convert really well.
To get started, you need to know what you are passionate about. Then perform a quick Google search to see the kind of programs that are already available and who your main competitors will be. Fire up Google and type in "product name + affiliate program" or "your niche + affiliate program" to see what is out there.
For example, if you are passionate about fitness products, a Google search of that will show that it is a pretty competitive niche. You want to narrow down a little bit. What sort of fitness products are you into? Can you narrow it down even further?
So, in this example, you could go from "fitness products affiliate program" to "fitness supplements affiliate program" to an even more niche specific "weight lifting supplements affiliate program", and so on. The more niche specific you get, the better.
This should give you a feel of what is out there.
Affiliate For Informational Products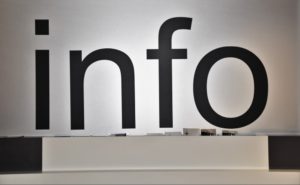 You can also promote informational products. As the name suggests, they are products that are used to teach. In most cases, they are created by knowledgeable people or authorities who have deep knowledge and experience in their field.
A few examples of informational products include eBooks, cheat sheets, online courses, live events, live event recording and recaps, webinars, membership sites, reports and analysis, and templates and teardowns.
These products are easy to sell because they solve a problem for the user. Furthermore, they have credibility because they are created by established authorities/personalities.
Why should you sell informational products?
These products often have high selling prices which means as an affiliate marketer you earn higher commissions. The commission is usually between 30%-50%
Most of them have a personality behind them. It is, therefore, easier to build the social proof required to sell. Ultimately, it makes it easier for you to sell as an affiliate.
They normally come with a complete marketing funnel behind them. This makes it easy for you as an affiliate marketer because once you drive traffic, they make conversions easy.
A good product solves a problem. That being the case informational products are goldmines since they solve a buyer's problem immediately.
The downside of this is that there are many people who pose as authorities in their fields when in reality they really aren't. When you push their products, you risk ruining your own reputation and business by promoting a substandard product. Which is why you should always do your homework and only promote products you believe in.
Affiliate For Services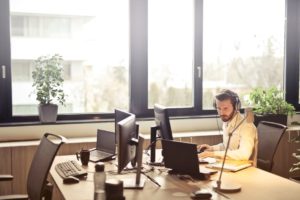 We all use various digital services every day. Think about the ones that you commonly use.
For example, if you are a digital marketer and you use a particular email marketing software that you love, you can market it to other marketers and earn a commission.
The advantage of affiliate for services is that most of the time the service is recurrent. For example, if you sell email software that requires a monthly subscription, you earn a commission every time the buyer renews their subscription.
Over time this can add up in a massive way and turn into an endless source of passive income. The commission for affiliate services ranges from 15%-30%.
---
CREATE A SITE
Once you have identified your niche it is now time to create a site.
Think of your website as your store. This is where you get to display the goods and services that you have on offer. It is also your first point of contact with a potential buyer.
Because of this, a high-quality site is what is going to set you apart from the competition.
So, how do you get started?
SEE HOW TO CREATE A WEBSITE FROM SCRATCH IN 30 SECONDS!
Choose a Simple, Catchy, Brandable Domain Name
This is how people are going to know your business. It is best to choose a domain name that is simple and can be identified with the product you are selling.
Buy and Set up Web Hosting Services
BlueHost, HostGator, and GoDaddy are reputable providers that you can engage for your hosting needs. You can also do this for free on wealthy affiliate
Install WordPress
Once your site is up and running you will need to have a content marketing system, or CMS. WordPress is amazing for this. It is very easy to install while also being super easy to learn for beginners.
Install a WordPress Theme
After installing WordPress, you will need a theme. Browse through the theme directory and find a theme that will give your site the look and feel you want for your audience.
You can use free themes from the WordPress directory, or install premium themes from third-party sites.
I love GeneratePress!  It is the theme I use for this website and all my other ones.  It is simple yet extremely versatile!
Create Content
This is where the magic happens. Your content is everything as an affiliate marketer. You want to create high quality content that is easy to read and super helpful to your audience. Take your time and create content that your audience will like and want to engage with.
---
RESEARCH THE PROBLEMS YOUR AUDIENCE HAS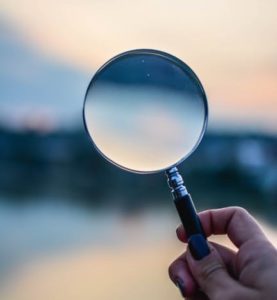 One of the biggest mistakes you could make as an affiliate marketer is to assume you know your audience.
To overcome this, you need to find out what the pain points of your audience are. It is only when you understand their problems that you will know how to tailor a solution for them.
---
WRITE CONTENT ADDRESSING THEIR ISSUES
Once you have identified your audience's problems, you need to create content addressing those problems. You can do this through product reviews, informational products, a resource page, tutorials, and comparison posts.
Product Reviews
Consumers are always looking for reviews of a product or service to make informed purchasing decisions.
They will usually ask around about the quality, function, and usefulness of a product before buying.
As an affiliate marketer, you will need to write product reviews of whatever you are selling.
The review needs to be balanced; highlighting both the pros and cons of the product. This will build trust among potential customers who would want to buy.
In the same vein, avoid salesy product reviews. They reek of dishonesty and consumers will stay away from them.
So, how do you write a good product review?
Have a clear headline featuring your product for review. For example, if you are marketing a yoga program its headline can be "yoga fitness review"
Give clear links for where a consumer can buy at both the top and bottom of the page
To build credibility give a personal story about how you use the product and how it has solved your problems
Lastly, give a clear recommendation for the buyer
Generally, people appreciate honest, specific and thoughtful product reviews. Eventually, they translate into an increase in sales.
Informational Products
An informational product can come in the form of a digital book (or e-book), a digital report, a white paper, a piece of software, audio or video files, a website, an e-zine or a newsletter.
One of the best ways to increase your sales in affiliate marketing is to make informational products.
These are products you get to showcase in-depth knowledge of whatever you are selling.
As an affiliate, you may not necessarily have the knowledge and skills to create these products. However, this should not deter you.
You can outsource the work on freelancing platforms like Fiverr and Upwork and have these informational products created for you.
Tutorials
Though tutorials are time-consuming and demanding to create, they are one of the best ways to increase sales as an affiliate marketer.
They are effective in giving a step by step guide on how to accomplish a task.
---
OFFER A SOLUTION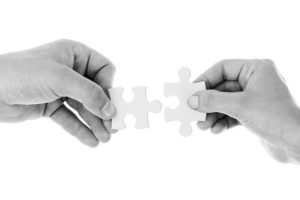 Your content should offer a solution to the problems your audience has. You can start by recommending products that you use or recommending products that you feel can help with their problems.
Another approach would be to ask your audience what product they would be interested in then go ahead and try it. If it is a hit then you can recommend it to your audience.
If it is a miss, do not forget to let your audience know why, then recommend an alternative product.
---
MARKET YOUR CONTENT
How do you market your products without being the sleazy salesman?
Well, as we have already established, one of the best ways to market is content.
Content allows you to give away free valuable information that your audience is going to love. Over time, you will be able to establish yourself as an authority in your niche. Eventually, these lead to conversions in sales.
There are also several other effective marketing strategies. For example, there is email marketing.
Think of your email list as a couple of your friends who you hang out with and grab a coffee with from time to time. How do you talk to them? How would you recommend a product for them to buy?
Obviously the first step is to build a rapport with them before selling. Make them like you first, then they will be willing to buy what you have to sell.
---
FINAL THOUGHTS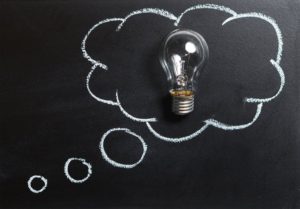 The internet is full of stories of people who became millionaires with affiliate marketing. It is almost easy to believe this is a get rich quick scheme that anyone can get into, make a killing, then walk away into the sunset with their millions.
Of course, that's nowhere near the truth. If you want to find success in affiliate marketing, you first need to understand that you are in it for the long haul. It takes time, patience, hard work and dedication to build a profitable affiliate marketing business. However, once it is up and running you can then sit back and enjoy a passive source of income.
So, would you like to get started in affiliate marketing? Well, Wealthy Affiliate is the place to start. It is an amazing program that will hold your hand and show you the way in your affiliate marketing journey.
The program is based on a freemium business model, where you get a free membership account that is designed to help you sample what the program is all about. With the free account, you get limited access to the Wealthy Affiliate resources dashboard, where you have 7 days of live help, 2 free websites with website backup, access to the beginner training course, a personal affiliate blog, access to phase one of the affiliate bootcamp training, and 7 days of one-on-one coaching.
The free membership is a good starting point to test the waters and see how you like the program. However, if you want to take things to the next level, sign up for the premium membership which accelerates your affiliate business.
CHECK OUT MY FULL REVIEW OF WEALTHY AFFILIATE!
The premium membership offers unlimited live help, unlimited private messaging, 50 websites with security and backup, full access to the beginner training course, a personal affiliate blog, all phases of the affiliate bootcamp training, 2x higher payout in the affiliate program, unlimited one-on-one coaching, among other amazing goodies.
So, if you want to become an affiliate marketer, and you feel like you will need all the help you can get along the way, this is the best way to get there. Sign up for the free membership and see how you like it.
Whatever you decide to do, though, I hope this has helped you begin to figure out how to start in affiliate marketing. Good luck!
To your success,
Mike Aha
Check out these posts for more info:
Create an income with affiliate marketing
Affiliate marketing to make money
What is affiliate marketing and how to start
Can you create an income with affiliate marketing?