Everyone loves money. Very few people would actually ever turn down more of it. However, money can be elusive, and you will often have to think outside the box and come up with different ways of making it. This is particularly true if you don't have a job and can't find one, or if you have a job but money is still tight and you need someplace else to get more of it. Well, you are in luck, because today I would like to share with you a list of 15 of some of the best ways to make money without getting a job.
---
1. Online Surveys
Online surveys are a popular way of making some extra cash while doing what you normally do on the internet. The best part about them is that they need no prior experience, and you can work whenever you want. They are also completely free to join, and anyone can join them.
The only downside is that the pay is really low, and sometimes you are paid in gift cards instead of cash. This is a great way of making that little income that is a pleasant surprise when it comes in every once in a while, but it will definitely not serve as a source of livable income. The only way to make a few hundred dollars a month with surveys is to join several sites that pay cash, and spend hours every day filling out surveys.
---
2. Testing Websites and Apps
When websites and apps are being developed, sometimes companies and businesses want to fine-tune and iron out any issues their platforms may have before the big launch date. So, they conduct a beta test and have several users come in to test the functionality of the website or app for them. If you sign up to websites like Usertesting.com, StartUpLift and TryMYUI, you can get paid to be a beta tester and test new websites and apps. The pay is usually anything from $5 to $10, sometimes higher, per site review you submit. It all depends on the site you choose to work with.
---
3. Blogging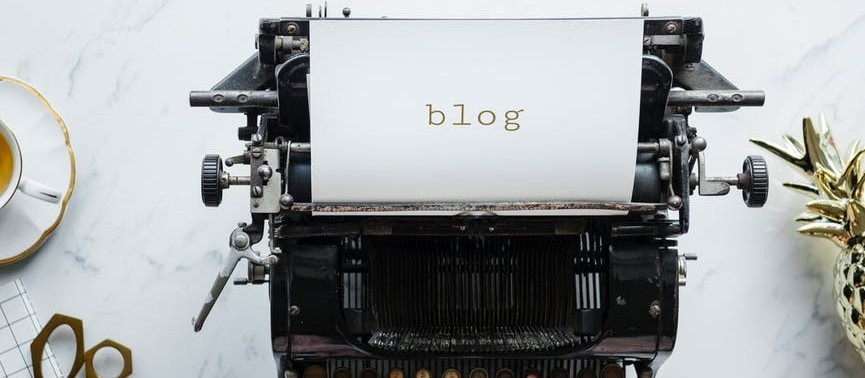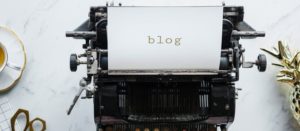 Blogging can be a very lucrative way of making money if you do it right. Having a blog means that you have an online presence. You instantly become your own boss and get a voice through which you can speak to the world. It is absolutely cheap to get started, too, often costing you nothing but a few hours to set things up. The best part about blogging is that once you write something, it stays up for as long as the site is up, which can be several years until you decide to pull it down.
CLICK HERE FOR MY #1 RECOMMENDED METHOD TO MAKE MONEY ONLINE!
The secret to getting success with blogging is consistently posting high-quality content. It is all about branding ab building an audience. The traffic you get can then be monetized in various ways, for example by using ads or through affiliate marketing.
The best blogging sites are WordPress, Blogger and Tumbler. Of these, WordPress is hands down the easiest for beginners, and it has a very smooth transition from free to paid blogs for when you want to get serious about your blogging.
---
4. Be A Virtual Assistant
Being a virtual assistant is essentially being someone's secretary without ever leaving your home. And just like a regular secretary, you will mainly be doing administrative tasks like responding to emails, data entry, and general organization of information. Sometimes, your boss may need you to do other tasks, such as ordering lunch. Having good people skills is essential to your success as a virtual assistant, and if you are really good, you can actually make quite a regular income assisting several people virtually.
To get started, sign up on sites like VirtualAssistants.com, VirtualAssistantJobs.com and Zirtual and you will be walked through the entire process and eventually linked with someone willing to pay for your services.
---
5. T-shirt Designing
This is a pretty popular way of making a little extra income every month, particularly among people who are design-inclined. If you have some design skills, you can scan and upload your designs or create them from scratch in a software like Photoshop or Adobe Illustrator. If you have zero design skills, you can still create designs using one of several sites that offer design creation and editing interfaces for free.
Once you have a finished design, you will have to them to a site like Etsy, then start selling! It really is as simple as that. In fact, you can even incorporate print on demand services like Printful.com, making it so that when the customer orders your t-shirt, it is printed and shipped to them without you ever lifting a finger.
Although it is ridiculously easy to get started designing t-shirts online, the market is also pretty much saturated. Its greatest strength is also its biggest weakness because since everyone is doing it, it is difficult to get noticed unless your work is exceptionally good. You will also have to advertise your designs pretty aggressively to make sales.
---
6. Selling Your Skills – Don't Worry, It's Legal!
Nothing beats Fiverr when it comes to people selling their skills. From professionals to the more bizarre, you can find all sorts of people selling all sorts of skills on the website. If you are good at doing something, chances are there is someone somewhere out there who will pay you good money to do it for them. Which is why Fiverr is so popular. With prices starting at $5, you can market anything you are good at on the site and get paid to do that thing for people.
It is also just as easy to get started. All you have to do is sign up on the site and create a gig. For example, if you are a content writer, your gig will read something like, "I will write a 500-word blog post for you". You will then set a price. Just keep in mind that Fiverr takes a 20% cut, so if you set it at 45, you only get $4.
Selling your skills like this is great. However, there are some limitations. Only post something you can do in mass. High volume business can help you make a killing with Fiverr.
Other similar sites include Peopleperhour, Freelancer, GigBucks and Fourerr.
---
7. Selling Your Stuff That You Are Not Using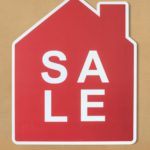 From old iPhones to old books, you will never read again, there are several ways to get rid of all the stuff you no longer need and make money while at it. Sites like Gazelle.com, Craigslist and eBay will connect you with people who would be happy to take your stuff off your hands and pay you good money for it.
Do you have old electronics laying around?  Want to make a extra cash fast?  Check out my BuyBackWorld Review
---
8. House Sitting
This is another great and easy way of making money without getting a job. When people leave their homes for extended periods of time, for example, while going on holiday, they often need someone to look after their stuff for them. This is where house sitters come in. As a house sitter, your job is to stay in the house, make yourself at home, and probably watch some Netflix all day while getting paid for it.
---
9. Signing Up For Focus Groups
Focus groups are another great way of making money. In a focus group, you are paid to give your opinion on things you like or don't like. Some focus groups even allow you to work from home, giving your opinions over the phone. There are many marketing companies that need the services of focus groups. All you have to do is sign up, fill up a profile sheet outlining your interests, and every time they have something that matches your profile, you will get a call. The best part is that immediately you are done with a focus group session, you will walk away with your cash in full!
---
10. Writing For Pay
There are many good writers out there who have no idea how to make money off their skills. There are also many people out there who need the services of a good writer but have no idea where to start. As a writer, you need to take advantage of the internet and market your skills. There are many writers who actually make a living off their craft by working full time online.
There are many types of writing jobs available for writers online. You can get jobs in most content mill sites through either bidding for jobs directly to clients or picking an assigned task from a pool. However, if you want to build a long-term business writing for people, consider cutting off the middle man and finding your own clients who you can work directly with.
Examples of content mills you can start working with today are iWriter, Textbroker and WriterAccess. Upwork, Freelancer and Fiverr are great for finding direct clients.
---
11. eBook Writing
Writing an eBook can be a great source of passive income if you do it right. As it is today, many eBooks are written by people who put in the lowest amount of effort possible, with errors on every page, unedited content and factual inconsistencies. It is pretty easy to set yourself apart by creating something high quality and putting in more effort to make your work stand out.
The best part about eBooks is that you can write as many of them as you want, even carving yourself a niche and being the authority on a particular topic. You can also outsource eBook writing tasks to better authors than you, or you can choose to get paid to write other people's eBooks.
---
12. Make Videos on YouTube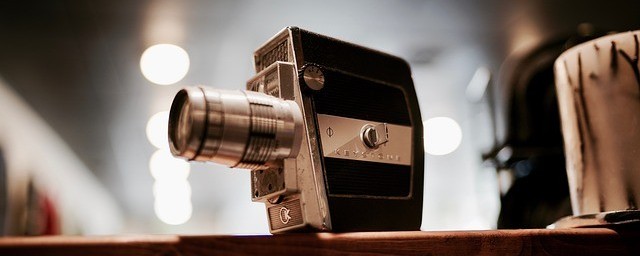 Did you know that YouTube is the second most popular search engine in the world? This surge in the popularity of the site has made being a YouTube personality a legitimate profession. If you become popular enough, you can make millions every year by simply just making videos and posting them regularly.
Money on YouTube is made primarily through ads. However, you can also monetize your channel with affiliate marketing, merchandise sales, and sponsor endorsement deals. When you combine all these methods you can make a good amount of money every month.
However, you should know that becoming huge on YouTube takes time and a lot of work. You will need patience and persistence, besides consistently putting out quality content.
---
13. Run A Virtual Storefront
Everyone appreciated high-quality handmade products. If you are good at working with your hands, you can monetize your skills by setting up an online storefront on a website like Etsy, Zazzle or ArtFire. Your virtual storefront then acts like a regular store, only online. As you sell your products, try to establish a personal relationship with your clients. Offer good service and they will keep coming back and referring you to other people just like a regular business. Also, do not forget the marketing aspect of the business, which is what will help you drive traffic to your store.
---
14. Selling Stock Photos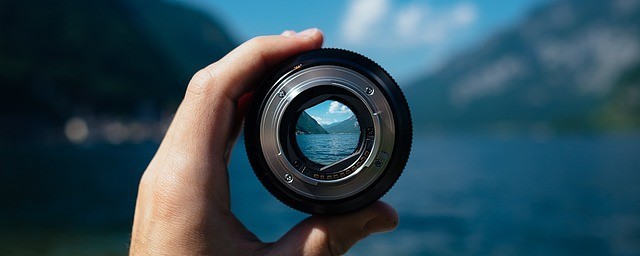 If you are good with the camera, consider taking stock photos and selling them online. The way this works is, you list your photos with a site like Shutterstock, Flickr or iStock Photo, then whenever anyone buys your work, you get a commission of the sales. Other sites usually pay a flat fee for your photo, then list it at their own prices. You should know that the going rates for stock photos are quite low, so if you want to make some good amount of cash, you will need to take and upload a lot of photos.
---
15. Affiliate Marketing
Affiliate marketing is one of the best ways that you can use to make money online today. Basically, it is a business model that allows you to make money by promoting other people's products. Your role as an affiliate marketer is to generate leads for someone else's products, and when people buy these products, you earn a commission from the sales.
The beauty with affiliate marketing is the fact that it can potentially earn you a limitless amount of money. You can make as much money as you want because the money you make is directly proportional to how much product you sell. The result of all your hard work is therefore clearly visible, and you can see exactly what your efforts translate to. Here are a few more benefits of affiliate marketing:
i. You become your own boss. Choose what you want to sell, when you want to sell it, and to whom. You finally get to achieve a level of freedom that most people only dream of.
ii. It is very easy to get started with affiliate marketing. Setting everything up and getting your business running often only takes just a few hours.
iii. It is a very low-risk venture. You do not buy any stock, and you do not deal with any customers directly.
iv. It can prove to be the added source of income you need to finally have some financial security in your life, without constantly worrying about where the next paycheck will come from.
So how can you get started with affiliate marketing?
If you want to get started with affiliate marketing and to start making money without getting a job, here is what you need to do:
i. Pick a niche: If you are a complete beginner, pick a niche you are familiar with and something you are passionate about. This will help you enjoy affiliate marketing, which is essential when you are starting out. Once you get the hang of things, you can pick any other niche you want and build multiple businesses.
ii. You need a site: Your website will be where you build your audience and create your reputation and brand. This is will be the platform you use to recommend your products to people. To begin, find a free or cheap web hosting and domain name option. You can upgrade to something more robust when the money starts rolling in. Check out WordPress, HostGator or GoDaddy for some good deals.
iii. Build an audience: Affiliate marketing runs on traffic. The more you have the more you stand to make. The best way to generate quality traffic is by always posting high-quality content. Create value for your readers and they will reward you by trusting you.
iv. Monetization: This is the final step. It is also where you start making that money. Monetization is where you search for relevant products, try them out yourself, and promote them to your audience. Remember, only promote products you have tried and ones that you completely believe in.
A few more tips for successful affiliate marketing:
i. Be niche specific. Especially if you are just starting out, cramming too many niches into one platform could be your downfall. Your audience will not appreciate you trying to make more money off them by pushing more products from different niches. Stick to one niche and you will be able to create higher quality content.
ii. Optimize all your content with SEO. This is the best way to get your site ranking organically in Search Engine Result Pages (SERPs).
iii. Have a good understanding of your product. Only sell products that you have used yourself and strongly believe in.
iv. Understand your audience and be able to put yourself in their shoes. Help them deal with specific problems affecting them and learn how to anticipate their needs.
v. Whenever possible, diversify with products from different merchants within the same niche. This will help cushion you in case one merchant goes under or if they fail to pay on time.
vi. Patience, persistence, and a willingness to learn will go a long way in this business.
---
FINAL THOUGHTS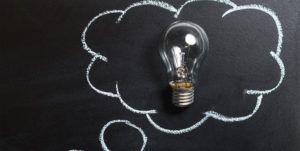 Obviously, not all these methods will work for everyone. It all comes down to what you like and what you are comfortable with. That is what will determine the method you choose to make money without getting a job. The only way to know for sure if you are a good fit with a particular method is to try it out and figure out if you like it. In fact, try out as many of these ways as you want!
However, if you are looking for the most surefire way of making money, you seriously need to consider affiliate marketing. Affiliate marketing is a great way of making a consistent income sharing your passion with others. Besides being risk-free, it also has an uncapped earning potential, meaning it can potentially be exactly what you have been waiting for and your key to financial freedom.
Just keep in mind that good affiliate marketers help before they sell. Offer value and people will appreciate your recommendations. Focus on a niche you are knowledgeable in and comfortable with, then be patient and consistently produce quality content. You will soon find much success with affiliate marketing. Good luck!
To your success!
Mike A