Blogging is one of the most popular ways of making money online today. However, earning a consistent income from blogging, or any reasonable amount of cash, for that matter, is no easy task. In fact, most people have no idea whatsoever about where to even start.
So what is the best way to make money with blogging? Well, if you want to earn a decent income from blogging, your blog needs to be relatively successful. This means it has to generate a good amount of traffic. More traffic means more income. Therefore, if you want to learn how to make money blogging, you need to first have a clear understanding of how to attract traffic and run a successful blog.
---
HOW TO START?
1.      IDENTIFY A CLEAR NICHE TO BLOG ABOUT
The first thing you need to do when starting a blog is to find a topic area you are going to be blogging about.   This is called Niche Selection .Your content needs to have a cohesive theme to give your readers more reason to regularly visit your blog.
Focusing on a particular niche allows you to provide your readers with a zoomed-in view of your experience and expertise. Your niche will help you identify your audience and how to appropriately market your content, giving you an upper hand when it comes to monetizing your blog. When you get to fully position yourself within your niche, you will begin to gain a very engaged and specific audience, making it much easier for you to get advertisers, partners, sponsorships, among many other ways of making money with blogging.
2.      YOU HAVE TO BE CONSISTENT
To keep getting traffic to your blog, you need to be consistent. If you intend to make money with blogging in a long-term scalable way, you have to write a lot. You need to dedicate a certain amount of time every day for content creation. You need to sacrifice some time to write as much as you can. You need to create a habit to make the experience much easier.
You should aim to create high-quality content that exceeds 1500 words at least three times a month. This provides you with more time to promote your content. Apart from generating regular traffic, regularly publishing blog content brings returning readers. Returning readers are important since they are the ones that will help you generate money with blogging in the long run. Consistency also shows the advertisers that you are both active and involved with your audience.
3.      CREATE GREAT CONTENT
Every day, there are millions of blog posts that are published on the internet. There is, therefore, a lot of competition for traffic. Your content, therefore, needs to be of very high quality to get a returning audience. Your posts need to have a good appearance with relevant images as well as a good format. They also need to provide in-depth content on a specific subject while being entertaining at the same time. IN addition, you should also provide links to other posts to give more information on your points.
4.      SEARCH ENGINE OPTIMIZATION (SEO)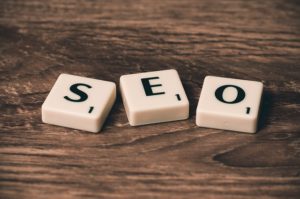 Search Engine Optimization is very important when it comes to making money with blogging. Mastering SEO can be challenging, even for the most experienced professional marketers. SEO is important because major search engines such as Google can send you an unlimited amount of free organic traffic. This, however, is only possible if your content gets to rank highly in the search results. You should always ensure that each of your blog posts has a specific keyword phrase.
The keyword phrase should be something that people would search for online. You, therefore, have to do some research before settling for a keyword phrase for your blog post. By following smart SEO practices, you will not only get to grow your blog but also stand out as a leading blogger since you will be ranking highly in the search results. Besides, advertisers tend to prefer blogs that rank highly in search engines.
5.      BUILD AN ENGAGED ONLINE COMMUNITY
To make money with blogging, it is very important to not just focus your attention on attracting new readers but on establishing lasting tangible relationships with as many readers as possible. You can create a forum on your blog or an online community on social media platforms such as Facebook. This will have a very good impact on your blog. By connecting your readers, you will create a deep-rooted support system as well as very important relationships.
CHECK OUT MY TOP RECOMMENDED PRODUCT TO START A BLOG
---
HOW TO MAKE MONEY: 12 OF THE BEST WAYS TO DO IT
There are several methods you can take advantage of to make money with blogging. Here are some of the best ones:
1.      SPONSORED BLOG CONTENT
Sponsored content is a good way to invest in any brand. Sponsored blog content is beneficial to both you and the advertisers. The advertisers pay you a certain fee after you write an article that is about them, or about a topic that is related to them, where their brand, product, or services they offer is the main feature and the go-to resource for readers who would like to learn more. A sponsored blog content that is done well is beneficial to both you and the advertiser.
The content should be unique and genuine. Your sponsored post should provide real value to your readers to build trust with your audience. To get sponsored content you should identify companies and their products that fit perfectly into your niche. You then email them requesting to partner with them. You can then set a price for the sponsored content. You should also remember to provide advertisers with an easy way to contact you by giving them your contact information or your email.      One word of caution here.  Do not compromise your brand, reputation and name to make money.  Only allow sponsored posts from products and services you believe in and that will help your reader.  Don't just Do it to make a commission.
2.      BLOG ADVERTISEMENTS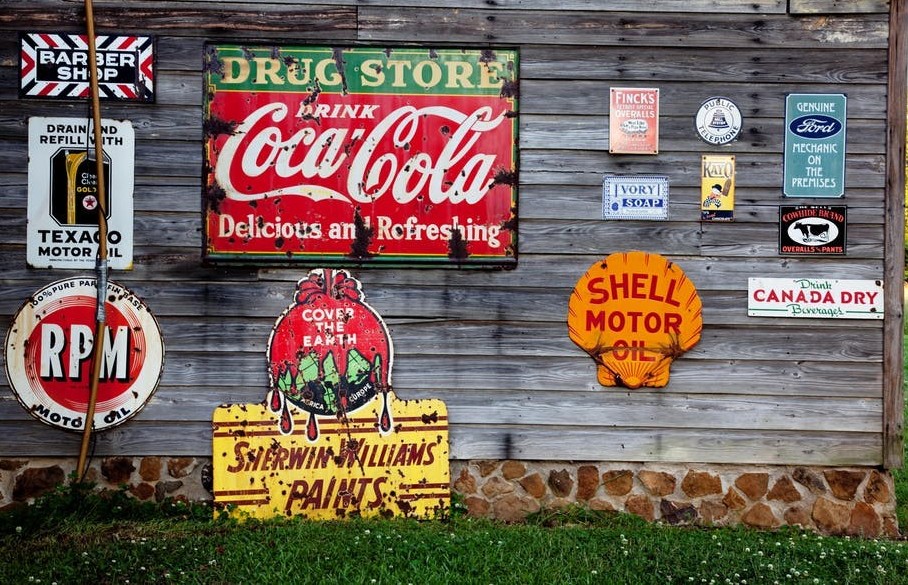 Displaying ads on your blog is arguably the easiest, quickest, and most basic way of making money with your blog. Since blog advertisements are very easy to do, they tend to have the least amount of payout. They have the lowest returns with respect to the amount of traffic your blog gets. When an ad is displayed on the right blog, they can do a very good job of getting the name of a brand out to the public.
Many platforms can help you get ads in front of your readers. The most popular platform is Google Adsense. All you need to do is to sign up to the platform and place a piece of code that you will be given by Google on your site. The code will indicate where the ad will go. Advertisers will then make bids to reach your audience with their terms. Other platforms include Carbon Ads, Mediavine, Propeller Ads, among others. In my opinion adsense is a waste of time.  I highly recommend getting your traffic up to 25K sessions per month and applying to Mediavine.  They are an excellent company to partner with and pay much better than the others
3.      SELL ONLINE COURSES
If you have a skill that you can teach others, you can monetize the skill by creating an online course. The online course does not need to be complex. You can film a series of several short instructional videos that will teach your readers a meaningful skill based on your experiences and successes. The courses can vary in length.
The prices should also vary depending on the length of the video, with the longer videos commanding higher prices. The video should be on a very specific niche topic taught in the easiest way possible. The video should also be relevant to your audience. This will increase the chances of your readers participating in your online course.
4.      PHYSICAL PRODUCTS
Over the years, selling physical products on your blog has been made easier. You can run an online store without having to hold an inventory yourself. This is known as dropshipping. Dropshipping your products has made selling products a very attractive way of making money with your blog. You will need to set up an online store that is connected to your blog.
You will also need to collect customer information and payments and make regular updates on your orders along the way. Selling physical products is a very good option if you have very dedicated readers. You can create merchandise such as mugs, t-shirts, and other branded gear to make money.
5.      RELEASE A SOFTWARE TOOL
A software tool is something that your readers or freelance clients can use to automate a series of processes to avoid doing a task manually. The software tools simplify the process of running a blog that is visually appealing dramatically.
6.      SELLING YOUR SERVICES
Similar to selling online courses, you can also sell your expertise, skills, and time as a service. When selling your services, however, you will have to work either in a small group or one-on-one with a client for you to be able to provide individual help or deliveries. Selling your skills as a service is a very nice way of generating revenue with blogging.
You will have to identify a skill that you have and use it as an added advantage to make money with blogging. Some of the services you can provide include: consulting with companies, editing podcasts, designing logos, providing search engine optimization for online brands, and much more. Since the services are provided on a one-on-one basis, you can charge premium rates to clients that are established, making it a lucrative hustle that is worth your time.
7.      WRITING AND SELLING EBOOKS
Writing and selling eBooks through your blog can also be a very lucrative way of making money blogging. The income you can get from selling eBooks through your blog is largely scalable and there is no need for any additional expenses after writing the book.
Also, when you sell the book, a large percentage of the profit, if not all of it comes straight to you. You can arrange for the payments to be made through PayPal or Stripe. Since there are no middlemen or distributors involved, this means that for every new sale you generate, you get to keep the absolute maximum profit.
8.      LAUNCH A VIRTUAL SUMMIT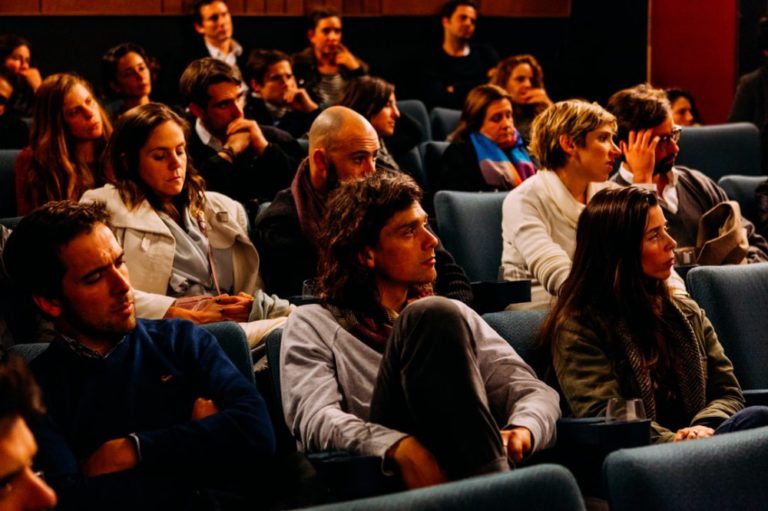 Launching a virtual summit is a brilliant way of making money with your blog. Although they are a lot of work, the payout is remarkable. A virtual summit can either be live or pre-recorded. It is an event that covers a specific issue with the contribution of several guest speakers.
With a virtual summit, you get to coach, teach, and sell at the same time. Before creating a summit, you need to ensure that you have enough content and sufficient time to organize the summit. You can monetize your summit by selling tickets for admission.
This requires a lot of organizing and advertising but the results can me amazing.  You can build a raving following of readers that will stay with you for the long haul.
9.      BUSINESS PARTNERSHIP
When you have garnered an audience that regularly visits your blog, you can create several opportunities for unique business partnerships and make more money as a blogger. Business partnerships can be as easy as having an affiliate relationship with a company.
You can also form a partnership with another blogger and come up with a product that you can market to each other's audience. Partnerships are a win-win business. The partnerships should be formed with individuals or companies that align with your audience.
10.  PODCAST SPONSORSHIPS
Starting a podcast can play a significant role in helping you make a substantial amount of money through your blog. Building a listenership to your podcast takes time. However, if your blog attracts regular readers, it will be much easier to have a large number of listeners when you heavily promote the podcast to your existing readers.
You can even convert some of your blog posts into spoken word and post them as podcast episodes. This will create a steady platform and soon you will attract more listeners easily. You can then start charging your sponsors for ad placements in your podcast.
11.  FREELANCING
Freelancing is also a good option when it comes to making money with your blog. However, it is not for everyone. If you are a skilled writer, you could start freelancing and sharing your expertise with your clients on the side. When you have an established blog, it becomes much easier to get clients. You can get clients from readers of your blog and rake in a good amount of money from freelancing gigs on the side.
12.  AFFILIATE MARKETING
Affiliate marketing is a business model where you earn a commission for promoting someone else's products. With affiliate marketing, a company pays you to recommend a product to your readers.
This is a relatively easy way of making money with blogging. In fact, it is one of the best methods in this list. It is simple, straightforward, and comes with a ton of benefits. Some of them include: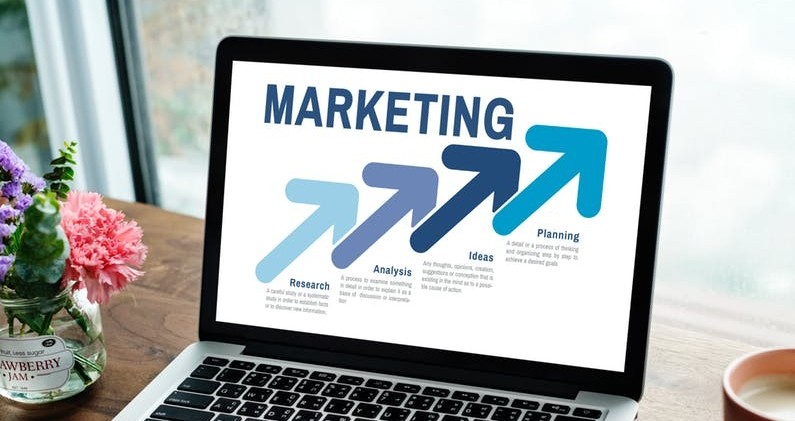 You get to be your own boss.
It has an unlimited earning potential. The more you sell, the more money you make, so the sky is the limit!
Anyone can become an affiliate, no matter their level of experience.
It is fairly cheap and almost free to start
Most companies have affiliate programs that are already built-in and they pay you to direct your readers to their products. Affiliate marketing is easy since there is no need to pitch to sponsors or have your product for you to make money with blogging.
However, you should work with a few affiliate programs that are proven. The products should be related to the content of your blog to cater to the needs of your audience. This will increase the chances of your readers clicking on your affiliate links. When someone purchases a product through your link, you earn a commission off it.
CLICK HERE TO LEARN MORE ABOUT AFFILIATE MARKETING AND HOW IT WORKS
---
FINAL THOUGHTS
As you can see, there are a number of methods you can take advantage of to start making some money with your blog. However, of all these, I strongly believe that affiliate marketing is the best option. There is a reason why almost everyone who runs an online business is or has been an affiliate marketer at some point.
That being said, you need to understand that blogging is not a get rich quick scheme. If you are looking for some fast, easy cash, check out my recommendation here.
Blogging is just like any other brick and motor business. It takes time and consistent hard work to bear fruits. If you are willing to put in the effort, the results might surprise you.
To your success,
Mike Aha