There are a variety of ways you can make money online today- you can do freelance work, answer surveys, watch videos, and test-drive apps, to mention a few. However, if you have ever tried your hand at making money online, then you are probably aware that affiliate marketing is one of the most popular ways of earning an income. It involves promoting a product online using a link that is specifically generated for you and consequently earning a commission. Despite sounding simple in theory, it can be quite difficult to pull off, which is why there are so many systems and tools out there offering to make things easier for you. Here is a look at one such system to help you determine if it is worth a try. So, what is the 12 minute affiliate system?
---
WHAT IS IT?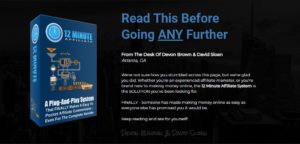 The 12 Minute Affiliate System is a Clickbank product by Devon Brown that claims to be able to help you make anywhere from $78-$922 per day without requiring any effort on your part.
According to the sales video, once you set up the system and run it, you could potentially start earning online commissions within a week. The system works in three steps:
Personalize the system so that the commissions go to you
Order your website visitors
Let the system follow up with leads automatically and consequently earn commissions when visitors to your site buy products you are promoting.
The system is supposedly newbie-friendly as it does not require techie skills, prior experience, or having to create your products or websites.
According to Devon, to be successful at affiliate marketing, you need to ensure that when you order website visitors, you have numerous chances to sell them, instead of just one. As a result, the solution is to send your visitors to a system that will require them to enter their information and then sell them a variety of affiliate products automatically.
There are a couple of testimonials from users of the system who have all supposedly found success using the product.
To get started, sign up and pay the required trial fee of $9.95. The next step is to personalize the system and activate it so that all the affiliate commissions you earn are directed to your account. To set up the system, all you need to do is follow the quick-start checklist that is provided in the member's area. Alternatively, you can simply sit back and relax and allow the 12 Minute Affiliate team to set up the system for you.
Once everything is set up, you can then bring in traffic to your site. You have the option to either order traffic within the system or use any of the other alternatives suggested if you have a tight budget. The system will then capture the information provided by visitors to your site and offer them a variety of affiliate products along with your link, allowing you to earn commissions once they make purchases.
---
HOW DOES IT WORK?
Once you purchase the product, here is what you can expect to find in the members' area:
Getting Started
You are provided with a quick start checklist that is meant to help you navigate through seven steps:
If you are a basic member, you can select the niche that you want to promote
A basic member is only able to select one niche, with the choices provided including home business, personal development, or weight loss.
Create a free affiliate account
You are required to sign up for a Clickbank account, which is free to do. Once you sign up, enter your ID in the system. You will also be directed on how to use other affiliate networks as well.
Get your Autoresponder
12 Minute Affiliate System recommends that you use Aweber, MailChimp, or GetResponse. These are the autoresponders that have been integrated into the system. An autoresponder is an additional cost, and you will have to pay anywhere from $19 upwards.
Set up your Auto-responder
You are provided with step by step instructions on how to integrate your API into the 12 Minute Affiliate system.
Activate your 12 Minute Affiliate funnels
Click on the "Activate" button for the funnels that are in the niche that you select. You have the option to make changes later on.
Done-for-you setup (optional)
If you don't want to go through the whole process of setting up the system, you can opt to have it done for you for $67.
Done-for-you traffic
After you make a selection of opt-in and bridge pages that you want for your niche, you can buy traffic. Choose the kind of traffic that you want, then provide your page link. Select the number of clicks that you want then provide your payment information.
Step-by-Step
Once you complete the quick start checklist, you are encouraged to order traffic as many times as possible. You are also provided with the link to the 12 Minute Affiliate Facebook group that you can opt to join. The next steps include taking part in all the opportunities for training, look into the Custom Funnel Builder, email your affiliate products list regularly, and finally get one-on-one coaching.
Get Coaching
You are encouraged to seek one-on-one coaching from Devon himself for an additional cost of $297.
Upgrade Account
You can choose to upgrade to the Gold Plan to gain access to more niches.
Account and Logout
Go to your account to edit your personal information or log out of the 12 Minute Affiliate System.
Done For You Traffic
Go to the "Done-for-you Traffic" tab to buy traffic. 12 Minute Affiliate provides a solo ad traffic service that is outsourced. As a result, it is not cheap as compared to some other similar solo ad vendors. However, it is all DFY, which means that once you pay, everything else will be taken care of for you. According to the system, the traffic is supposed to start within 7-14 days. But if the traffic suppliers are backed up, it might take longer than expected.
12 Minute Affiliate supposedly only works with high-quality traffic, which is a good thing. For the Home Business niche, the starting cost is $99, Personal Development costs anywhere from $159, and the starting cost of Weight Loss is $192. According to the system, you will receive anywhere between 90-100 visitors, and about 20-25% of them will opt in.
Other Traffic Methods
Although Devon highly recommends the use of paid traffic to ensure that you earn profits, you are provided with a set of e-books "16 No Cost Traffic Methods". Covered traffic methods include YouTube, blogging, and forum marketing, among others.
Education Center
The education center is made up of team training sessions that are hosted live on the 12 Minute Affiliate Facebook group. The training sessions cover a variety of topics such as understanding your funnels and familiarizing yourself with broadcast messages.
Email Swipes
You can download all the email swipes provided for your niche (80 email swipes plus follow-up messages for all 3 niches for basic members, and 240 email swipes plus follow-up messages for Gold members). These are the email swipes that you are urged to use for a custom sales funnel, or when sending out emails for your follow-up sequence.
12 MA Integration Center
Here, you will find two-instruction documentation:
Guidelines for adding external tracking codes to your funnels. This is especially useful for those that use Clickmagick.
Setting up other autoresponders, like Mailchimp and GetResponse. This is great for people who use GetResponse. If you use MailChimp, it will be difficult to promote to your niche if your focus is on Home Business.
Personal Development Library
Here, you will find PDFs and MP3 audio fines that provide additional training. They are about 20 in total, and some even feature workbooks.
Recommended Affiliate Products
This section has all the recommended products as well as your unique affiliate link. If you are not sure of what to promote, you can pick a product from the provided options here.
---
PRICING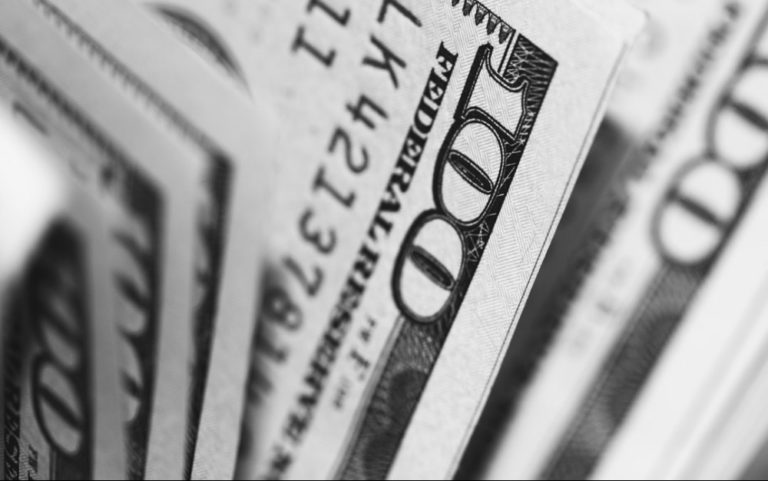 There are two membership plans:
Basic Membership Plan
If you are a basic member, you can choose from any of these three niches:
Home Business
Personal Development
Weight Loss
For the first two weeks, basic membership will cost you $9.95. You will then have to pay $47 per month for the training and web hosting fee. If you don't want to pay a monthly fee, you also have the option to pay a one-time fee of $397.
Gold Membership Plan
This membership plan allows you to access all the three aforementioned niches. For the first 14 days, it will cost you $9.95, then you will be charged $97 per month after this period elapses. Alternatively, you can make a one-off payment of $797.
If you are not happy with the results you are getting from using the 12 Minute Affiliate System, there is a 60-day money-back guarantee that allows you to ask for a refund within the given period. After the 60 days, if you want your account canceled, you can send a support ticket to make a request.
---
PROS
You can ask for a refund on your purchase of the product within 60 days of buying it if you do not get the expected results.
A Facebook community that you can interact with
There is a Facebook group wholly dedicated to the members of the 12 Minute Affiliate System. This allows for interactions and sharing of tips.
Useful and easy to follow the training
The training that is provided on how to integrate the system into your business is easy to follow, thorough, and provide a lot of useful information.
CONS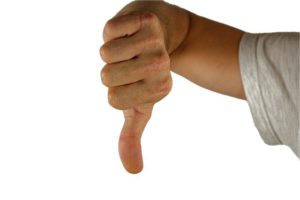 The claims that are made by the product creator are quite misleading and unrealistic as they make it seem like you will start making an income using the system in as little as 12 minutes.
You need to buy traffic regularly, which is not cheap
You will need to keep buying traffic to maintain your profits. This is not too sustainable.
After the 14 days, you are required to pay a monthly fee, whether you are a basic or gold member. This is very expensive. Even if you decide to go for the one-off payment option, it is still costly.
You only have three niche options
You are limited to promoting only three niches, which makes the system unsuitable especially if you are not interested in promoting home business, personal development, or weight loss.
There is the cost of an autoresponder service to consider
You will have to pay a monthly fee for an autoresponder service, which makes the cost of using this product even more expensive.
The done for you aspect of the system does not allow for independence
DFY systems such as the 12 Minute Affiliate may make it easy for you as a beginner, but in the end, you will not get to learn the nitty-gritty of affiliate marketing on your own. Therefore, in case anything happens to this system, you won't have the knowledge and necessary skills to re-establish yourself.
There is no guarantee that you will make profits using the system
There is no guarantee that you will make profits using the 12 Minute Affiliate System, according to the disclaimer. This is contrary to what you are led to believe by the sales video, which comes across as very hyped.
---
FINAL THOUGHTS
The 12 Minute Affiliate System is not a scam.  It offers a legitimate way of earning an income online, allowing you to set up your affiliate sales funnels with ease and consequently start earning an income online. However, making money using the system is not straightforward as the sales video suggests, and you will realize that there will be a learning curve especially if you are a newbie.  Beyond the fact that it is super pricey, solo ad traffic is not known to convert very well.   Done-for-you systems seem like a good deal but they are extremely restrictive. In the end, you don't own anything because you are "renting" funnels, and sites from someone else.
---
WHAT IS BETTER THAN 12 MINUTE AFFILIATE SYSTEM?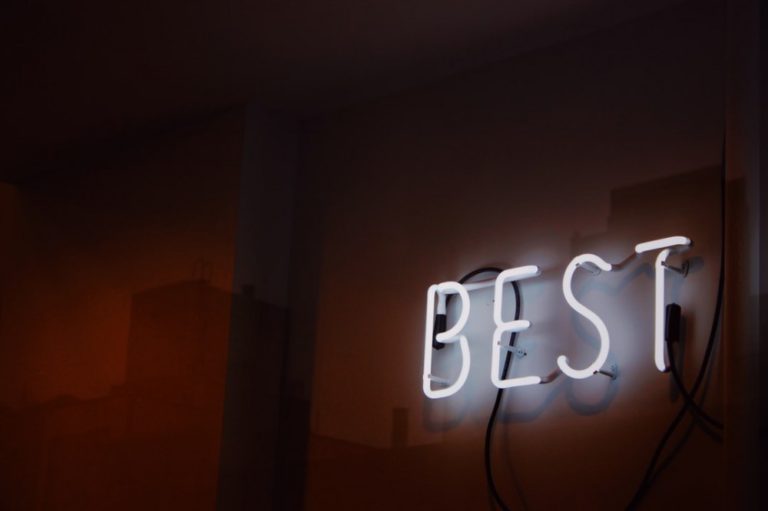 Affiliate marketing is my chosen online business model.  It is what I use in this very site that you are reading as well as other sites that I own.  The potential for earnings and financial freedom is limitless.  However, it does take a level of knowledge and dedication to be successful.  I cannot help you with the dedication part of the equation but I can certainly help you with the knowledge part 🙂
CHECK OUT MY TOP RECOMMENDED AFFILIATE MARKETING TRAINING RESOURCE!
The link above will take you to the training program that I have, and still do use to build affiliate marketing websites.  You will find excellent training with video resources and over 1 million members waiting to help you!  I will be there as well to lend you a helping hand.
To your success,
Mike Aha