I randomly stumbled upon Flipp Ninja a while back in a promotional email I got. It sounded like quite an interesting product, and I immediately made up my mind to dig deeper into all that it is about. So are they making valid promises to you? Is this service legit or is it just another scam? That is what I sought to find out.
After a comprehensive research into Flipp Ninja, I compiled everything I found out into this review. I have tried to be as unbiased as I can to help you make your own decision about this product. Here is my Flipp Ninja Review.
---
WHAT IS FLIPP NINJA?
Flipp Ninja is an arbitrage course created by two people; Pallab Ghosal and Art Flair. It is a short proprietary training course that promises to teach you a quick and easy method of making money on the internet without having a physical product, email lists, domains, websites or any experience.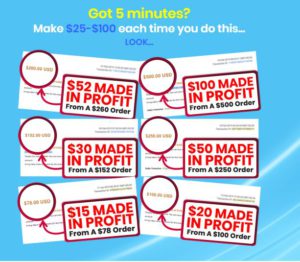 The initial impression you get from this product is that it is a solid product that promises to help you make money online. According to the sales page, it is an arbitrage formula that is said to make you crazy amounts of money in the shortest time possible. In fact, they promise to help you start making some cash in as little as 24 hours!
To fully understand what Flipp Ninja is, you first have to understand what arbitrage is. Flipping/ arbitrage is the practice of taking advantage of a price difference between two or more markets allowing you to capitalize on the imbalance, profiting from the difference between the market prices at which the unit is traded.
That definition sounds a bit complex. Put simply, arbitrage is all about buying low and selling high. In doing this, you gain a profit. Flipp Ninja promises to show you how to practice traditional arbitrage without the constraints that physical products come with. It is completely digital, relying entirely on someone else's products and services. You do not have to stock or ship anything.
---
THE FLIP NINJA SALES PAGE
Like I have mentioned before, the Flipp Ninja sales page goes out of its way to try and convince you to sign up for the service. They sell the product as a five-minute formula that makes it super simple for anyone to make money on the internet.
The sales page outlines the benefits of acquiring the service for yourself, including its 100% newbie-friendly methods, and the fact that you get to earn $25-$100 each time you 'Flipp' like a ninja. Although these claims seemed a bit far-fetched, I decided to give them the benefit of the doubt.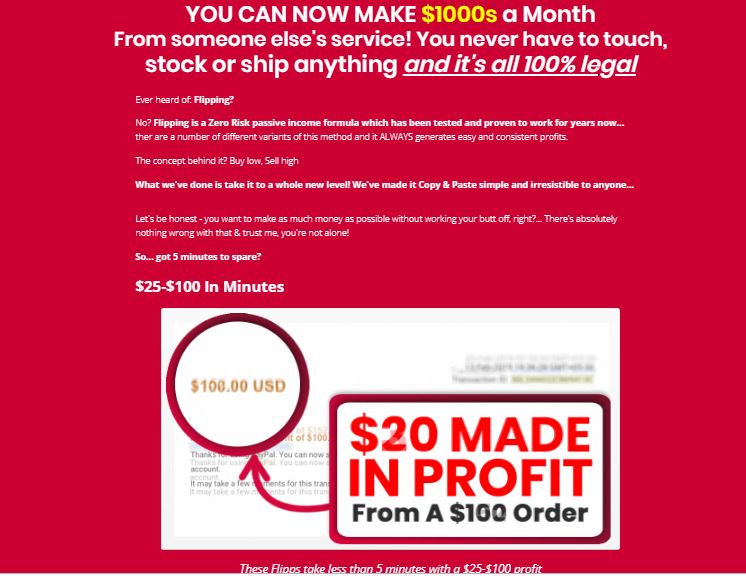 According to the sales page, you can earn thousands of dollars within hours of signing up to Flipp Ninja. Everyone knows that achieving something like this is no easy thing. However, Flipp Ninja makes it sound so easy. According to their sales page, you can do this through their 'copy and paste' hack. It is easy to see how many people would eagerly jump on this product without giving things too much thought.
The sales page explains how you can start using the product immediately and see your first profits 'by tomorrow' all while 'doing almost no work'. Flipp Ninja is called a 'total game-changer when it comes to lazy online income'. They explain that by simply following a few easy steps, you can make yourself thousands of dollars a month. All you have to do is copy a specific listing, then paste the listing where you will be shown and finally profit each time you complete this process.
---
SO, WHAT DO YOU GET WHEN YOU BUY FLIP NINJA?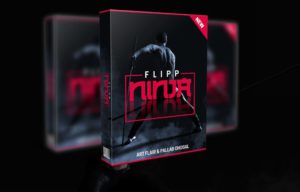 The front-end of the sales page is straightforward. You immediately have a good idea of how to navigate the site and what buttons you need to click to perform different actions. However, it can be quite overwhelming at times because the site is packed full of sales messages and other promotional gimmicks trying to convince you to buy the product.
At the top of the landing page, there is the bold claim that it can make you $25-$100 in 5 minutes, every time you complete whatever action they recommend. Below this is a sales video featuring a lady convincingly describing just how easy the whole method is. She conveniently does not mention, however, what exactly it is that the product does and what exactly you will be doing. She only manages to 'reveal' how easy and simple it is to make money on the platform.
As you scroll down the page, you will see testimonials and income proofs showcasing earnings extending from $15 up to $100 before you get to the buy button at the bottom. Clicking this button will allow you to acquire it for $12.97.
If you choose to buy the product, you will be immediately redirected to the Flipp Ninja sales funnel. Here you will find several additional upsells and downsells:
Upsell 1: Flipp Ninja Done-For-You Package: Costs $35.82 – It promises to take all the work out of doing your own trading allowing you to make serious cash, freeing up your schedule at the same time. Keep in mind that by this point, you are still rather unclear about what you are supposed to be doing. Having someone you don't know do it for you is not that logical, but it is still recommended.
Downsell 1 – Flipp Ninja Done-For-You-Package: Costs $25.21 – this is basically Upsell #1 without the music and the stock images.
Upsell 2 – "Unlimited Traffic": Costs $197 – This one sounds a little bit off the charts and even after having a look at the sales video, it's still unclear how you would get the "unlimited traffic," being talked about. What it looks like is that you would be running ads on a Facebook page, group or other similar pages.
Upsell 3: Flipp Ninja Resellers License: Costs $97 for 300 licenses and $197 for 1,000 licenses – It allows you to sell using their tools like sales pages, videos and funnel.
Upsell 4: 8 x Case Studies: Costs $25.27 – On this, you get 8 Case studies assembled by the Flipp Ninja team describing some of their flipping campaigns plus some additional "advanced training".
Downsell 2 – 5 x Case Studies: Costs $15.23 – This is identical to the one above only with 3 less case studies.
---
HOW DOES FLIPP NINJA WORK?
The Flipp Ninja package contains twelve videos that will show you how to exploit arbitrage using solo ads. These are referred to as the Flipp Ninja Training Modules, and they include:
The Flipp Ninja Blueprint
Providing a solution to a big problem
Getting clients with free ads on Facebook
Getting clients with free ads on YouTube
Getting clients with free ads on Facebook (part 2)
Getting clients with paid ads
Setting it all up
How to get 3 times more results
On demand high converting traffic
Setting up a campaign
How to get additional traffic
Follow up for more profits
Solo ads are a type of marketing strategy used in email marketing whose aim is to generate traffic, increase the number of leads and boost sales. To find clients for these solo ads, you will be using the Facebook platform.
Your job will be finding clients looking to increase traffic for their sites on Facebook, then closing a deal with them. As part of the deal, you will have to agree on the price per click per lead.
Once that is done, the client will then forward you the links that are to be clicked together with your payment upfront. This is the first step of the Flipp Ninja process.
Your next step will be going to the second site to find a vendor that is selling the solo ads at a lower price than the price per click you agreed to. When this vendor is found, you will forward the links to them. You will be able to earn a profit since you charged the first client more than the solo ads vendor charged you.  You pocket the difference!
This process is simplified into three steps; copy, paste and earn. It is true that this method could work. However, earning the kind of profit that was promised in the sales page and video will take you much longer than 5 minutes.
Trading with two people takes longer because you have to find the right ones. Both of them have to be trading at different prices otherwise, you won't make a profit. Since buying low and selling high is your primary objective, it takes more than five minutes to make a $100 paycheck.
---
Flipp Ninja, Legit or Scam?
Flipp Ninja is a site that works on a legitimate business model. Arbitrage is not a scam. Therefore, it is possible to make some money using this platform. Plus, I believe that buying the product at just under $13 could be worth it if only to learn more about arbitrage. In case you are not satisfied with what you are getting, you could always take advantage of the money back guarantee.
However, that is where the positives of this product end. It is marketed on hype and sells itself by building unachievable expectations within the buyer, something that I feel is rather unethical.
Making thousands of dollars within a few hours by doing practically nothing is ridiculous. Flipp Ninja sells the idea of lazy income, which is total misinformation. I have seen a lot of online marketers these days doing this, and I think they are the reason why this industry gets such a bad rep. All I can say is that although it is possible to make some money with this product, manage your expectations and understand what you are getting into.
In truth, no system, product or service can earn you that much money in 5 minutes. If such a product existed, it would definitely be selling at a lot more than $12.
---
PROS
Arbitrage is a legitimate business model that could make you a bit of cash. Buy low and sell high. If you manage to find the right vendors, you can make a killing. However, this can take some time. You won't be able to do it in 5 minutes!
30-day money-back guarantee. In case you are not completely satisfied with what the service offers after you buy it, you can return it and get all your money back.
CONS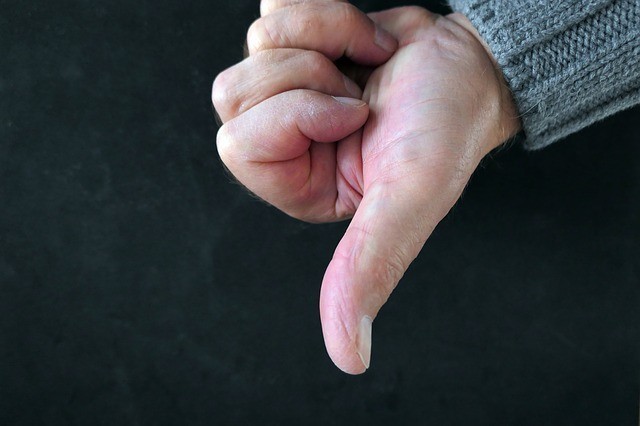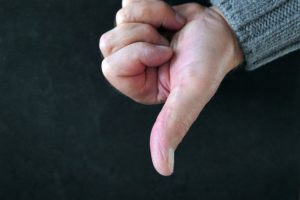 Questionable Sales Funnel. The sales funnel uses false scarcity to force you to make a quick decision without thinking too much about what you are getting into. By telling you that there are only a few slots left, the Flipp Ninja team is trying to corner you into making purchases.
The Course is rather challenging to wrap your head around and definitely not newbie-friendly. The broadness combined with the unclear, second-rate video tools that are used for the tutorials makes getting the big picture of the whole course too difficult. It is just too hard to understand.
Members Area contains too much irrelevant content. The training course is full of Upsells and Other Products that are geared towards making you spend your money on even more unproven products.
The 'make money within 24 hours' claim is ridiculous. This is an example of a hyped-up claim that Flipp Ninja's site contains an abundance of. This only makes it easy to question the credibility of the product itself.
---
FINAL THOUGHTS
At the beginning of the article, I promised to do an objective review of Flipp Ninja. I have tried my best to do exactly that, and I hope that this review will help you come to your own decisions regarding this product. I cannot recommend this product in good conscience.  I think it is hypey and way to exaggerated.  But Hey!  If you have $13 to spare, I guess it won't hurt.
I know that a lot of people want to make money quickly.  Many people are in desperate situations and sales pages like this one take advantage of people's desperation.  The truth is that there is no "lazy income".   Whether online or in the physical world, it takes hard work to earn any significant and consistent income.
---
SO WHAT IS BETTER THAN FLIPP NINJA?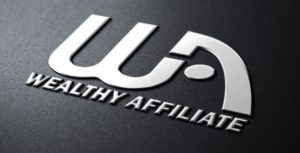 If you want to learn how to make money online without gimmicks or shady tricks I recommend
Wealthy Affiliate
.  It is an online community that provides the best training for earning online.  I have been a member since 2006.    The training is structured in a step-by-step way with detailed instructions and videos.  You will get the knowledge you need to launch your own online income generating business.  No need for scammy products like Flipp Ninja!
CHECK OUT MY TOP RECOMMENDED ONLINE TRAINING HERE
I hope that you found this post helpful.  Please leave me a note below and I will get back to you asap.
To your success,
Mike Aha