There are a variety of ways to earn an income online, but it is often not as easy as you might be led to believe, or otherwise, everyone would be doing it. So when I came across 10 Minute Paydays, a system that claimed that I could make thousands of dollars within minutes of using it, my interest was immediately piqued.  What is 10 minute paydays?  Here is an honest and unbiased review on what I found out about the system once I did some more in-depth research.
---
WHAT IS IT?
10 Minute Paydays is a product by Gregg Price that claims to help users make up to $5,000 by working for just 10 minutes every day. In reality, 10 Minute Paydays is a series of e-books that you can download which contain some basic training on the aspects of how you can make money online.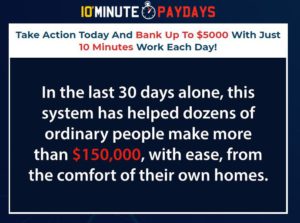 In the sales video, the speaker describes 10 Minute Paydays as a free money-making system that you can use to make up to thousands of dollars by just sparing a few minutes of your day. The video then cuts to a testimonial from a woman who claims to have made $150,000 within a month of using the product. According to the speaker, after enough people benefit from the product, the sales video will be taken down and the chance to make money using the system will no longer be available. The system supposedly offers a completely legitimate and fully legal way to earn an income online.
The speaker reveals that when he got started online, he did not have any qualifications, and the only way he managed to make money online was by completing a few paid surveys. He then introduces himself as Gregg Price and claims to have been using 10 Minute Paydays for a little under five years. When he lost his job, he tried his hand at online jobs, but he kept wasting money on bad investments. He then met Jenny Spencer, a former colleague that had managed to go from a waitress to a millionaire within a short period. She let him in on the system she was using that helped her to make thousands of dollars online daily. Within the first week of using the system, Gregg made a $34,117 profit. From then on, he has only experienced success using the system.
As long as you have an internet connection, you can use 10 Minute Paydays. Although the system is free, you are required to pay a small fee to contribute towards server maintenance and payment for the customer support team. Since you will be signing up for the system through ClickBetter, your payment is protected by a 60-day satisfaction guarantee. This allows you to ask for a refund if you are not happy with the product. However, according to Gregg, there won't be the need for a refund as the product has worked for everyone that has tried it thus far.
To access the system, you are urged to enter your full name and e-mail address on the sales page.
---
HOW DOES IT WORK?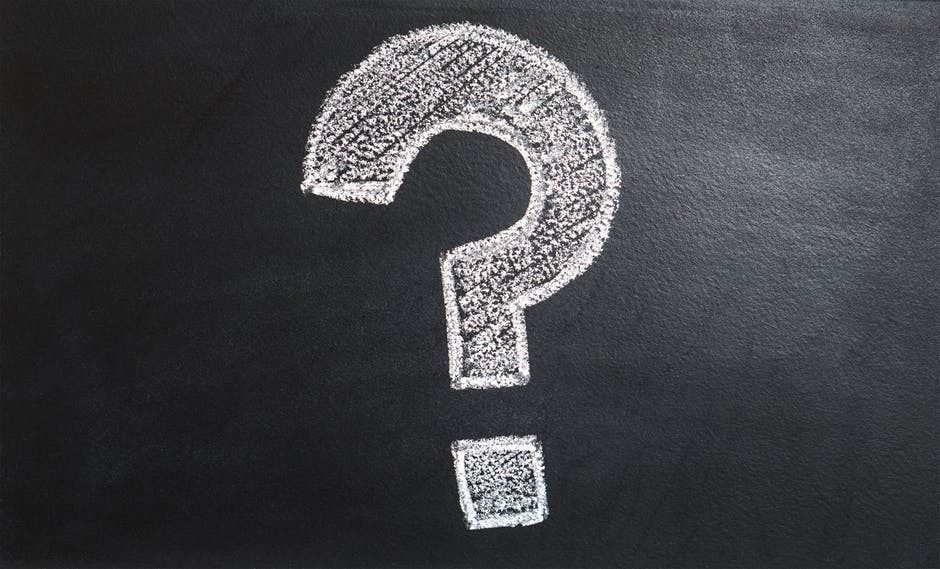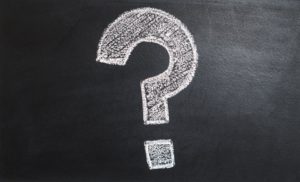 Once you sign up and pay the required amount, you gain access to the member's area that is laid out as follows:
Introduction
In the introductory page, you can opt to sign up for the VIP members' workshop that is meant to show you how to get started using 10 Minute Paydays. You can also download a 12-page PDF that will give you a quick overview of what to expect from using the individual methods by clicking the "Download your introduction here" button.
10 Minute Paydays Method 1
The first method is making money by doing online voice-overs. This is an 18-page e-book that is divided into 5 chapters:
The voice-over market
Topics covered include the benefits and obstacles of online voice work and a comparison of online jobs and the conventional voice-over market.
Recognizing your potential
This chapter discusses how you can market yourself, and how to practice and learn skills in the voiceover market.
Finding a website to work on
This chapter touches on topics such as payment, age, and features of a site, and also gives you a couple of sites to compare.
Recording equipment
This chapter covers the hardware and software equipment needed for recording.
Further learning
The concluding section, or afterword.
10 Minute Paydays Method 2
The second method is a 22-page e-book on how to make money by selling stock photos. The chapters include:
The stock photo market
Topics covered include assignment photography and stock and microstock photography.
What to photograph
This chapter includes sections such as choosing a subject, copyrighted subjects, and staging.
Equipment
Hardware, software, and other equipment.
Selling photos
This includes sections such as purchasing models, site interface, and social features
Licensing
Sections covered include retail use, free use, and image theft, among others.
Sites to join
Divided into major players, smaller sites, merchandise sites, non-stock sites, and social networking sites.
10 Minute Paydays Method 3
This method comprises a 21-page e-book that discusses how to make money by freelancing online, broken down into the following chapters:
The freelancing market
This chapter contains sections such as data and analytics and coding and development.
Getting started
Sections covered include negotiating rates and attracting clients and hourly vs. fixed rates.
Sites to join
The chapter comprises of sections like microwork sites and offline jobs.
Necessities
This chapter discusses the necessities that you will need in freelancing, including PayPal, site-mediated payment, contact addresses, and writing software, to mention a few.
10 Minute Paydays Method 4
Method 4 is an e-book about making online with online gaming that consists of 22 pages. The chapters include:
The online gaming market
Web games that pay
This is broken down into sections such as paid to play games and tournament and sweepstake sites.
Alternative methods
The methods suggested in this chapter include resource farming, selling customizations, sever access, selling accounts, and testing games.
Live streams and let's plays
Sections covered include live streaming, let's play, and contributing as a guest.
---
PRICING


The cost of purchasing the front-end product is $9. There are two upsells:
10 Minute Paydays Plus
This upsell will cost you $197, but if you opt not to buy it, you will be presented with a down sell of $97. It is a 28-page e-book comprises of the chapters listed below:
Subcontracting freelance jobs
Sourcing freelance work to outsource
Offloading the work
Replacing a freelancer
Useful resources
Building a service business
Defining your role
Attracting high ticket clients
10 Minute Paydays Secret Method
The second upsell will cost you $147, but if you ignore it, $100 will be shaved off this price for a down sell of $47. It is a 25-page e-book with the following chapters:
Creating the content on social media
Where to find clients
Analytics
Creating a niche website
Managing clients
Building an agency
These upsells cost a total of almost $350, and even if you decide to buy the down sell, you will have to pay around $150 in addition to the front-end cost.
If you use the product and the results that you get are unsatisfactory, you can rely on the 60-day money-back guarantee that allows you to ask for a refund on your purchase.
---
PROS
There is a 60-day money-back guarantee
There is a 60-day money-back guarantee that allows you to ask for a refund from the ClickBetter platform where 10 Minute Paydays is hosted within 60 days of buying the product.
The initial cost of 10 Minute Payday is just $9 which is quite cheap and affordable for most people.
Some useful tips on how to make money online
There are some useful tips on how to earn an income online that you can use to your advantage.
CONS
There is a lot of hype in the way the product is presented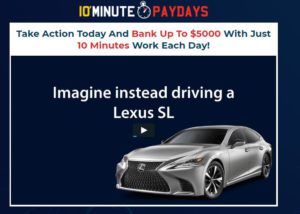 The sales video leads you to believe that it is possible to make over $150,000 within the first month, and all it takes to reach these figures is just 10 minutes of your day. As you might guess, this is a very unrealistic figure that is solely meant to encourage you to buy the product.
Paid actors are used in the sales video
The individual who gives a passionate testimonial in the sales video on how 10 Minute Paydays has allowed her to earn an income online is a paid actress who is sourced from Fiverr. This is very telling as it means that there were no actual customers who could vouch for the quality of the product and relay their results.
The information is presented in the form of PDFs rather than videos
The information that you pay for is entirely in the form of PDF books. In my opinion, e-books are generally harder to follow as compared to video tutorials. It would have helped if some of the content (if not all of it was presented in the form of detailed videos.
There is no confirmation of the identity of the owner
Gregg Price, the owner of the product, does not appear anywhere in the sales video, and there is no proof that he is even using his real name. This is yet another proof of how unreliable this product is.
The upsells to the initial front-end price of the product are very unreasonable especially when you consider that all you are getting are two more e-books that are just slightly a bit more detailed than the initial products.
The books are not very detailed
You can find a lot of the content that you are provided within the books by doing your extensive research online.
There is no guarantee that you will succeed using the information provided
There are a lot of claims made in the sales video regarding the success rates of those that have used the product, but when you go to the disclaimer page, it is clearly stated that there is no guarantee you will make money using the ideas and techniques in 10 Minute Paydays.
There is no support provided
There is no way you can reach the 10 Minute Paydays team for support as the email that is provided on the sales page does not work. This means that in case you encounter some problems using the product, there is no one you can rely on to provide you with guidance.
Scarcity tactics are used to entice buyers
In the sales video, you are constantly urged to buy the product as soon as possible as the page may be taken down and you may miss the opportunity of signing up entirely. However, these are simply scarcity tactics that are meant to lead you to make rash decisions.
---
FINAL THOUGHTS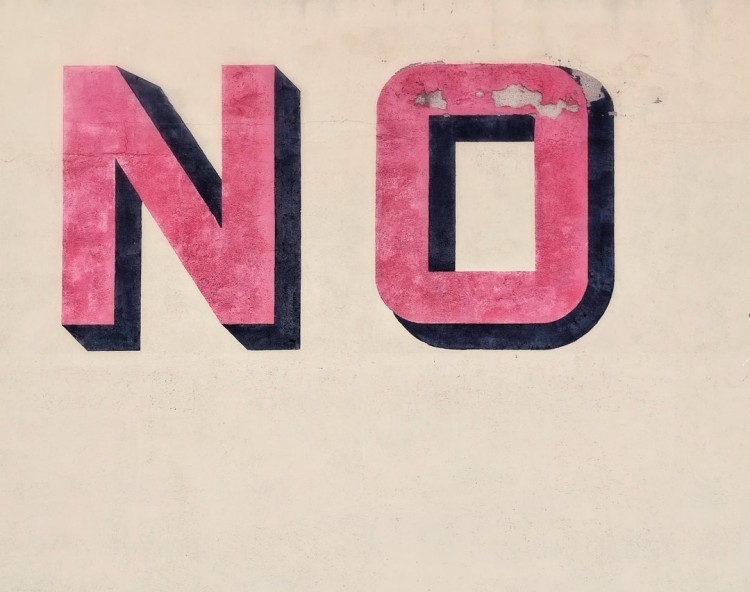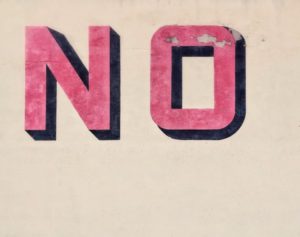 10 Minute Paydays suggests genuine ways of earning an income online, and even if you don't see the results of using the product, you can rely on the 60-day money-back guarantee that allows you to ask for a refund. However, I would not recommend the product due to how it is presented. Additionally, the information that you are provided with is generic and shallow, and I highly doubt that you will benefit from it. I would suggest that you do your research on the various methods you can use online as there is a lot of information available online.
---
WHAT'S BETTER THAN 10 MINUTE PAYDAYS?
I highly recommend that you check out Wealthy Affiliate.  It is an online community that focuses on affiliate marketing training for beginners.  It is the same platform that I still use today and have been since 2006!  With over 1 million members, help is just around the corner.  The training is top notch with well organized lessons and clear how-to videos.
CLICK HERE TO CHECKOUT MY TOP RECOMMENDED TRAINING RESOURCE!
To your success,
Mike Aha