The cannabis business has continued to grow in leaps and bounds ever since it was legalized in several states of the United States. As a result, it has become the norm to come across a video or article discussing the benefits of marijuana or cannabidiol (CBD) and testimonials from those who have found success using these substances. Thanks to the ever-increasing interest created around cannabis, there have been several business opportunities come up that promise to help you take advantage of the booming cannabis market. This review is going to take a look at Kannaway, one such opportunity, to determine if it is the best option for getting involved in the cannabis industry.
---
WHAT IS IT?
Kannaway is a multi-level marketing (MLM) company which is based in San Diego, California that specializes in the manufacture and selling of hemp oil products and other related all-natural products. It was launched in 2014 and is currently run by CEO Blake Schroeder.
Kannaway was bought by Medical Marijuana Inc. in 2015 and became part of an extensive profile of a variety of CBD, medical marijuana, and hemp websites. According to the Kannaway website, the company aims to make hemp an integral part of commerce and farming.
---
THE KANNAWAY PRODUCTS
The product line from Kannaway comprises of CBD oil in different forms such as essential oils, creams, balms, protein powder, drops, and even dog treats.
In case you are unaware, industrial hemp and cannabis (or marijuana) are derived from the same plant species and both contain tetrahydrocannabinol (THC), which is a psychoactive ingredient. However, hemp has a much lower THC concentration and a higher CBD concentration as compared to cannabis, which is it is not as potent. As a result, hemp is legal throughout Canada and the US, although it is still difficult to access in many other parts of the world if you don't have a prescription.
The Kannaway products line is made up of a majority of CBD hemp products. Here are some of the most popular: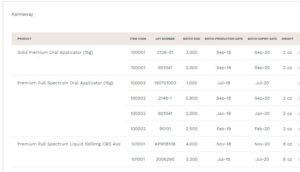 The Hemp Vap is an e-cigarette that makes use of CBD oil as well as other ingredients such as MCT oil. The multi-pack Kannaway vape retails for $165.99 while the 100 mg Kannaway Vape goes for $42.99. These flavorful e-cigarettes do not contain hallucinogenic properties, carcinogens, or nicotine
The Kannaway Revive CBD oil drops is a product that supposedly helps you to function better and be healthier. In addition to CBD and MCT oils, Kannaway Revive is also made up of the Bibong herbal blend. The oil drops come in three different formulas that are meant to last you approximately 30 days:
AM Awaken drops (60 ml is priced at $110.99)
These drops are supposed to be taken in the morning to boost your energy.
PM Restore drops (60ml is priced at $79.99)
These drops are meant to help you relax in the evening.
Revive Pro drops (120 ml is priced at $214.99)
Pro drops are an enhanced version of AM drops that have a higher concentration of CBD.
Kannaway sells a variety of skincare solutions and care packages that comprise of a range of products such as serums, cleansers, exfoliants, toners, and moisturizers. These products contain a combination of all-natural ingredients which are meant to improve your skin.
Other products in the Kannaway lineup include dog treats, pain creams, and protein powders, to mention a few. Moreover, there are a variety of product packages that combine multiple products for a reduced price to give buyers an incentive to make a purchase.
CLICK HERE FOR MY TOP RECOMMENDED AFFILIATE MARKETING RESOURCE!
---
HOW DOES KANNAWAY MLM WORK?
Working with Kannaway entails promoting their products and recruiting others to do the same. The Kannaway compensation plan is broken down into two main parts:
The first aspect involves earning commissions by selling various CBD oil products to customers. This is essentially affiliate marketing.
The second part is the MLM aspect of Kannaway where you are required to recruit people. When the people you bring in successfully make sales, you get to earn commissions.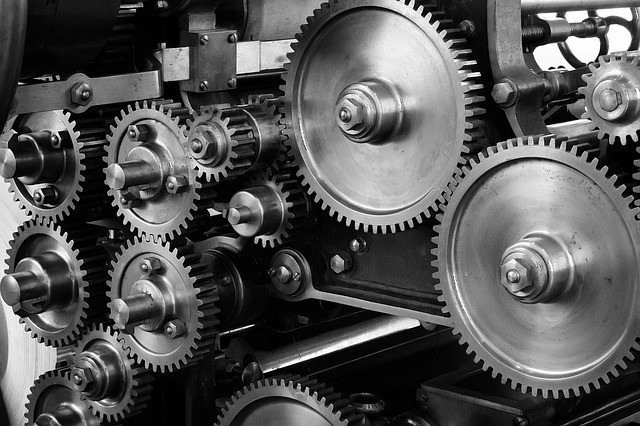 To get started using Kannaway, you have the option to enroll as a brand ambassador, preferred customer, or customer. As a brand ambassador, you have the opportunity to earn an income. To enroll, click on "Become a Brand Ambassador" and pay the required fee of $54.98. By paying this fee annually, you qualify to be part of the compensation plan. When you pay the fee, you also get wholesale pricing on the products as well as a replicated website where you can facilitate sales.
There are various ways you can make money within the detailed Kannaway compensation plan:
Direct sales commissions
This first method involves selling CBD products. There are two ways you can go about making sales:
You can buy the product yourself at a wholesale price and then sell it at a retail price to interested customers.
You get to earn the difference between the wholesale and retail price when a customer purchases a product via your replicated online store.
Direct sales bonus (DSB)
The preferred customer program offered by Kannaway gives those who visit your site to receive wholesale pricing. To be eligible, they are required to register (for free) and then go on a monthly auto-ship.
Another incentive included in this method is the "3 and Yours is free program" that allows the preferred customer to refer other customers, and when they manage to do this three times, they will receive their auto-ship for free.
Whenever a preferred customer purchases via your site, you get to make a 30% commission on the commissionable volume (CV) of that particular product. The CV is the amount set aside from every purchase that is used to pay commissions. When you make referrals and the people you refer buy these products within the first 30 days, you also get to earn this 30% commission.
Also provided is a special set commission rate that ranges from $20 to $150 for a first time purchase of a value pack.
FastStart 3000 and 9000 Bonus
To qualify for the FastStart bonus, you are required to either sell or purchase a faststart package within the first 30 days of becoming a Brand Ambassador. The 3 FastStart value packs offered include:
Junior Executive Value Pack – $699
Senior Executive Value Pack – $999
Total Product Experience Value Pack – $1899.99
Once you buy or sell any of these value packs, you will need either three Brand Ambassadors or customers who buy or sell a value pack to qualify for the FastStart Bonus.
Other requirements to earn this bonus are as follows:
You can earn up to $1000 in bonuses if you manage to generate a total of 3,000 sales within the first four levels of your downline. You are also required to generate 110 personal business volume (PBV) within both the second and third month as a Brand Ambassador.
If you want to earn an extra $1,000 in bonuses, you will have to generate a total of 9,000 sales within the first 5 levels of your downline. You will also have to generate 110 PBV in the second and third month as well.
DSB Check Match
This money-making method allows you to receive a 20% commission on the earnings you make through personal referrals in direct sales bonus commissions in a month. For instance, if the person you refer earns a $100 DSB commission in September, you will earn $20. Additionally, 30% of whatever the person you refer earns goes upline, which simply means that it is passed up to the levels above you. In total, 50% of commissions are paid out.
Team Override Commissions
This method involves earning from those that are in your downline. The way Kannaway is organized is on a unilevel MLM system, which means that you will be at the top of your organization, and those that you recruit will be in your level one. Those that are recruited through your referrals will go to your second level, and so on to achieve a total of ten levels. Therefore, everyone that you referred and those that they refer will go into your downline.
The amount that you will earn from your downline will depend on your rank, the number of sales being carried out within your downline, and your rank in the organization. On the first level of their downline, brank ambassadors earn a 2% commission on the sales volume and 3% on the second one.
Rank Infinity Bonus
This bonus allows affiliates that are ranked at "executive director" and above to earn a commission of 1% on the sales volume within their downline. This means that you will earn 1% of the sales volume from your entire downline up until the next executive director (generation 1), at which point you will start to earn an additional 1% bonus up to a second executive director (generation 2)
If there is a third executive director within your downline, you will have to advance to the "area director" so that you can continue to earn commissions. This goes on up to the "double crown ambassador elite" rank.
Keep in mind that this bonus is cumulative, so if you reach the highest rank and no one in your downline has reached the executive director rank and beyond, you would earn up to a total of 7.5% Rank Infinity Bonus.
Coded Infinity Bonus
This bonus is pretty similar to the Rank Infinity Bonus, except for a few differences. The first difference is that the Coded Infinity Bonus stars from your Brand Ambassadors. The other dissimilarity is you will continue to earn on these people for a lifetime, unlike with the Rank Infinity Bonus where they can break away at any point.
Lifestyle Bonus
Once you achieve the Area Director Rank and manage to maintain it for a whole month, you qualify to earn the Lifestyle Bonus. The amount you get to earn under this bonus ranges from $500 for the Area Director up to $10,000 for the Double Crown Ambassador Elite.
Rank Advancement Bonus
This bonus allows you to earn money by increasing your rank. The amount that you earn will depend on your rank and how fast you can increase it.
Minimum Income Guarantee Bonus
This bonus ensures that each rank gets to earn a minimum amount. To qualify for this bonus, you have to meet the requirement of every rank. You are also required to maintain 110BV, and three of the people you referred within 3 separate legs also have to do the same. If you achieve this and your overall monthly income is also below the "guarantee amount", you will receive a payment of the difference from Kannaway.
---
PROS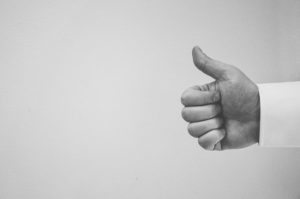 Kannaway offers unique products
Not too many MLM companies are selling products that contain cannabis. This is still a growing market, which means that you will be selling products that are yet to oversaturate the market.
The membership fee is affordable
To become a member, you are required to pay an annual fee of $54.98. This is like paying a monthly fee of almost $5 which is very affordable
There are a variety of ways you can earn money
You are provided with a variety of ways through which you can earn bonuses and increase your total earnings on Kannaway.
CONS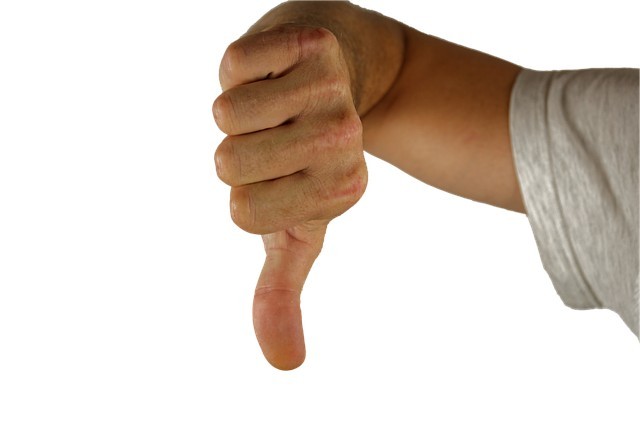 Your earnings will depend on the number of people you recruit
Just like with other MLMs, the amount of money that you will earn using Kannaway will mainly depend on how successful those that you recruit are at recruiting other people and at selling products from Kannaway.
The structure of the compensation plan is confusing
Although there is documentation as well as an explanation video on the various ways that you can earn money with Kannaway, it is explained in a very confusing and drawn-out manner.
The products offered are expensive
Despite being of good quality, the products offered on Kannaway are pricey. If you do some research, you will most likely come across several similar products sold at a cheaper price. This will make it hard for you to convince people to buy them
---
VERDICT
Kannaway offers legitimate products that are of good quality in a potentially lucrative market. However, you might struggle to make money with the company as the products are expensive, which makes them harder to sell. Furthermore, you are required to make recruitments to make significant earnings, which is one of the more difficult ways to build a business as it requires a lot of skill in online marketing.  My opinion is that a very small percentage of MLM participants actually make any money
---
WHAT IS BETTER THAN KANNAWAY?
There is another way to make money online.  Affiliate marketing is a tried and true method that has created many financially free home entrepreneurs.  It is a simple model with an unlimited earning potential.  You don't need to push products on your friends and family members.  You don't need to "recruit" a down line.  All you need to do is create value for your customers and promote products that you believe in and that you absolutely know will benefit your readers.  You get a commission for each sale that you make.
No inventory, no shipping and no customer service worries.  I don't want to make it sound like a simple get-rich-quick scheme.  It is definitely not.  It takes hard work, patience and basic knowledge (nothing too complicated).  In fact, this site that you are on right now is an affiliate marketing site!
Let me show you how you can start your own business and start building your path to financial freedom!
CLICK HERE FOR MY TOP RECOMMENDED AFFILIATE MARKETING RESOURCE!
I hope you enjoyed this post.  Leave me some comments or questions below!
To your success,
Mike Aha