The chance of doing away with traditional companies and receiving the same services from an independent company is quite enticing for a majority of people. The cost of electricity and energy bills, in general, can be financially draining, which is why you may want to jump at the chance of signing up for a company that promises to lower your monthly energy bills. Stream Energy is one such company that offers to do just that in addition to earning money by promoting the company to other people. Here is an honest and unbiased review to help you determine if Stream Energy is a scam or if it is worth a shot.
---
WHAT IS IT?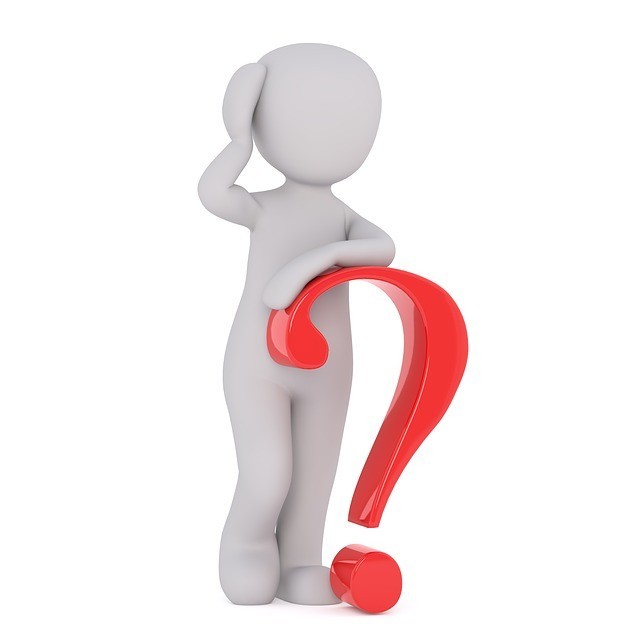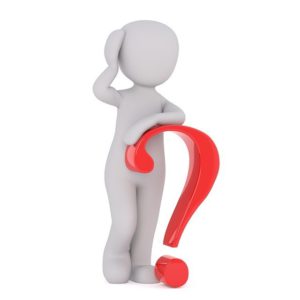 Stream Energy is a multi-level marketing company that was established by in 2005. Initially, the main focus of the company was to supply customers with natural gas and electricity at affordable prices. Since then, more services have been added, including wireless and protective services.
To gain more customers, the company decided to adopt the multi-level marketing (MLM) system. To put things simply, if you decide to become part of an MLM company, you make money by selling their products, but the main way you earn money is by recruiting new members to your downline.
Energy is somewhat of a gray area product as a result of federal regulations. This is because energy MLMs are only allowed to do business in certain states that have taken the necessary steps to deregulate energy markets. These limitations are probably why Stream Energy branched with other products which they can sell nationwide. That being said, Stream Energy has managed to expand into energy territories that include Illinois, Delaware, and Ohio, in addition to the deregulated territories of Georgia, Texas (where they have their headquarters in Dallas), New York, Pennsylvania, Maryland, Washington D.C and New Jersey.
CHECK OUT MY TOP RECOMMENDED FREE AFFILIATE MARKETING TRAINING HERE!
---
HOW DOES IT WORK?
The Stream Energy product line
Stream Energy offers a range of services for customers that fall into the following categories:
Energy
Stream Energy buys natural gas and electricity at wholesale prices and then resells and deliver these products to customers who have signed on using the existing infrastructure of the traditional provider for cheaper rates. To make even more savings, you can choose one of the bundled service options that cater to businesses and households that make use of both gas and electric. Customers that opt to sign a yearlong contract are offered a fixed plan rate, but you also have the option to sign a month-to-month contract at a higher rate.
The energy service is offered to customers that are within the United States, but as previously mentioned, it is only available in the deregulated territories.
Wireless
Stream Energy began to provide wireless services in 2015. The company offers cell phone plans with data coverage and Wi-Fi for both shared and individual plans. These services are available to residents all over the United States.
Protective
This category of services is all-round, including the likes of roadside assist, medical cover, credit monitoring, tech support, and identity protection.
Home
In this category, services include a smart thermostat to allow for energy savings, access to your home regardless of your location with smart safety alerts and digital voice services.
These services are meant to help you save money in one way or another. They are all charged at monthly rates, but prices vary depending on your location.
There are two ways through which you can make money with Stream Energy:
You can sell products directly to other people and make a commission on the sales that you make in return.
You can make money by recruiting new people as well as through your downline. In this case, you will receive a residual income by meeting specified criteria and also make money through incentives and bonuses that you receive due to meeting goals set by the company.
To join the company, you can sign up through their website and pay the registration fee which will set you back a costly $329. In addition to the registration fee, you are also required to pay another $29 per month that supposedly goes towards your account administration.
The compensation plan structure
To be eligible to earn commissions monthly on the sales that you make, you are required to recruit at least 3 people for any of the Stream Energy products. For each of the first three people that you recruit, you will receive a $100 bonus.
Personal customer bonus
This is a bonus that you receive every time you achieve a specific recruitment or ranking goal. For instance, if you successfully manage to get 10 people to sign up for Stream Energy, you will receive a $500 bonus. The bonuses that are offered for these goals only last for a total of 120 days and can only earn up to a maximum of $1200.
Team customer bonus
You will receive the team customer bonus every time someone that you referred successfully signs up three people below them. As a qualified director (or for any other level above it), you should make $100. You also get to earn team customer bonuses for achieving certain sales and leadership commitments as well. Bonuses are offered for the following levels in this category:
For this level, you get $25 for 4 customer points. One customer has to be from outside your household)
You receive $75 for 10 customer points. Four of them have to be from outside the household.
You will eligible for a $100 bonus for 15 customer points as long as seven of them are from outside your household.
$50 for 20 customer points (12 outside the household)
$50 for 20 customer points (12 outside the household)
Monthly earned income
This is in the money that you will receive for every person that uses the services from Stream Energy actively. As the name suggested, you will receive this amount every month.
Other Bonuses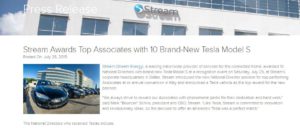 There are other incentives and bonuses that you can be eligible for if you attai
n some certain levels in the ranking. You could receive anything from a 12-month lease on a Mercedes or any other monetary bonuses.
---
PROS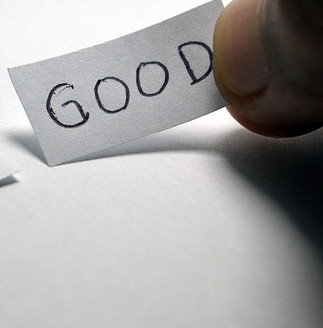 The products are of good quality and in demand
The services that are offered by the company are of good quality. This makes it easier to promote them to customers as they will get to benefit from them. Furthermore, the opportunity to save some money on energy is always a welcome one, and Stream Energy provides customers with just that.
The company has been around for about 14 years
Stream Energy has 14 years of experience based on energy provision. As a result, it is well-established and has a lot more credibility as compared to younger MLM companies that have recently come up and are still learning the ropes of the business.
The compensation plan is simple
When compared to some of the compensation plans that are offered by other MLM schemes, the Stream Energy one is relatively short and simple
CONS
You income mostly depends on the people you recruit
Unless you have friends and family that are ready to switch providers and willing to actively recruit others to do the same, this is not an easy way to make money online. You will require some level of online marketing skills and a reliable platform where you can find people to recruit. The people you recruit will also have to have to take the time to successfully recruit other people and also remain active for you to make considerable earnings.
There is not much to be made as a qualified director or from making direct referrals. You have no choice but to recruit a lot of people if you want to be eligible to earn up to the fifth level and in turn, have the highest chance to make money.
MLM is a popular business model for many companies as they do not have to pay out too much money in wages. Therefore, they get to have employees who work for free until they earn bonuses or commissions. As a distributor representing an MLM company, you will be doing virtually all the work – you will buy products, sell them, and also promote and expand the business by recruiting new people.
Due to the way that Stream Energy is structured, the only chance that you have to make money is by carrying out massive recruitments. This is beneficial for the company because the distributors are usually the main source of customers in many cases. According to the income disclosure released by Stream Energy in 2015, about 45% of the sales associates only made an average of $61 a year, while the other 55% did not manage to bring in any money.
It is unreasonably priced
To become a member, you are required to pay a registration fee of $329 as well as a monthly account administration fee of $29. Keep in mind that this does not include any advertising, mandatory commission requirements, and other miscellaneous fees you might be required to pay along the way. As a result, you might even end up spending way more money on this system than you make especially if you don't manage to recruit new members as required.
Some services are only available in a few states
As previously mentioned, plans for both electric energy and natural gas are only provided in a select group of states. This limits you in terms of where you can sell products as well as your options of people to recruit into the system.
---
VERDICT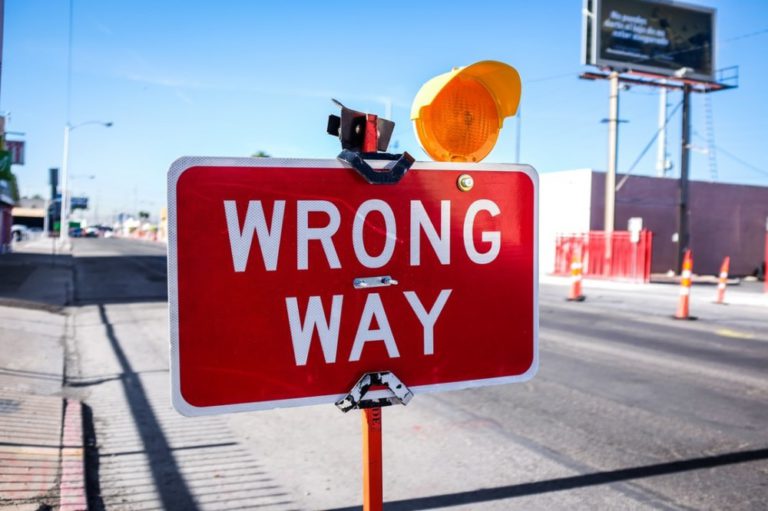 Stream Energy is a legitimate and reliable company as it offers real services that are of a considerable quality to its customers, and there is earning potential thanks to the various bonuses offered. The company's longevity also gives it somewhat of an edge over similar companies that are new in the field.
However, to succeed using this program and make the most out of it, you will need to sharpen your skills when it comes to recruiting and getting customers. The need to recruit a massive of people is one of the main reasons why the success rate of people who have had experience with Stream Energy is so low, with only those who are at the very top reaping the most benefits.
kIf you possess pro-level internet marketing skills or you are willing to dedicate a significant portion of your time learning various sales strategies and using the internet platforms to accumulate leads, Stream Energy may be worth a shot. Otherwise, I would advise that you take the time and do research on other ways that you can make money online which will ensure that your earnings match the time and effort that you invest.
Despite not being a scam, Stream Energy is one of the harder MLMs to make work for you, and for that reason, I would not recommend it.
---
WHAT IS BETTER THAN STREAM ENERGY?
I know that MLM's are attractive to people that want to make money online.  It feels like the right avenue to take control of one's financial future.  The honest and sad truth is that very few people make a single dime out of these types of businesses.
I don't know about you, but I am not into selling stuff on my friends in order to make a commission.  I don't want to make my closest and dearest family members have to tell me they are not interested in joining my "downline".
I prefer a business model that has unlimited earning potential and that does not require me to carry an inventory.  A business where I don't need to ship any goods or deal with customer service issues!  Is there really such a business?  The answer is absolutely – YES!!!
It is called Affiliate Marketing.  You basically pick an audience of people, create amazingly helpful content and promote products that you are familiar with and that you know will benefit your readers or viewers.  You earn a commission when they purchase your recommendations.  Millions have been made and are being made online every single day.  What not claim your share?
It is not easy.  It is not a get-rich-quick scheme!  It takes hard work, a little know-how and a strong commitment to taking action.
I can help you with the know-how!  You bring the hard work and commitment.
CHECK OUT MY TOP RECOMMENDED FREE AFFILIATE MARKETING TRAINING HERE!
I hope you give it a shot.  Its free and you have everything to gain!
To your success,
Mike Aha