Welcome to my Acti-Labs review
The MLM business model has gotten a bad rap in recent years. Most people think they are all scams. It is true that a lot of people have been scammed by such businesses, but there are also many success stories and genuine companies.
Most MLM companies sell beauty, health, and skincare products. Great examples are GNLD, Farmasi, and Acti-Labs. For most of them, the concept is the same: you need to recruit people for you to earn a commission. Other companies also require you to sell their products. Some use both models.
Generally, in most MLMs, you will need to pay a certain amount of money and also have a referral for you to become a member. Some of them allow you to simply just go in and sign up with no previous association with the company, as long as you have the money to get you started.
This Acti-Labs review will take a close look at this company. You will get to know where it started, who the owners are, and how to join them if you want to. I have included a breakdown of the company's commission plans and how you get paid after the sales.
In the end, you will get to find out if it is legit or just another MLM scam. Let's begin!
---
WHAT IS ACTI-LABS?
Formerly known as ActiDerm, Acti-Labs Foundation was founded in France in the year 2011. A married couple John and Yelena Miller, are the company's founders. The company later launched in the US in 2016 as an online business.
As ActiDerm, the company was dealing with skincare and antiaging products. Ashleigh Bray is the company's Diamond ambassador and the main promo and advertising campaigner. When she came on board, the company started manufacturing body wraps, body shapers, make up, and toothpaste (Acti Labs Diamond Lustre toothpaste).
Acti-Labs is an MLM company manufacturing skincare and cosmetic products in its Acti-laboratories in France. The products manufactured are later distributed in the UK and USA by its brand ambassadors. The products are for both men and women.
There are two ways to make money with Acti-labs: buying its products and selling them to others and earn a specified commission percentage from the sales, and recruiting people, and after they join, purchase products and sell, you make a small percentage from their sales commission.
---
HOW DOES ACTI-LABS WORK?
Interestingly, as an MLM company, Acti-Labs doesn't advertise itself in that angle. Instead, the focus is clearly on the promotion of its products on the website. For you to make money on Acti-Labs, you can sell their products and earn a commission. You can also receive a certain percentage of any sales your downlines make. To benefit from the two ways, you have to be an Acti-Labs member.
It is also available only in the USA, UK, and France, meaning if you are not in these countries you cannot be a member. If you become a member, the market is limited as you only sell to people in the three countries.
---
HOW DO YOU JOIN ACTI-LABS?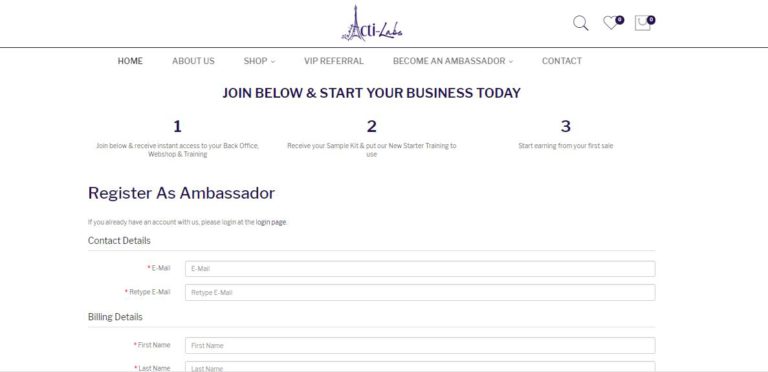 On their website, if you wish to join, there is a place to fill your details, billing, and payment methods. For you to be an Acti-Labs member, there is a one-time enrolment fee of $30. Once you pay the enrolment fee, you become active, and you can enjoy commissions for life as an Acti-Labs ambassador.
There are no monthly or annual fees required to continue being a member. You are not obligated to have auto-ship orders, or sales quotas to continue being a member. This is a plus for Acti-Labs as most MLM companies require you to pay extra fees.
There is also an optional $100 'starter pack'.
Once you join, you can access training, Web shop, and Back Office immediately. You also receive a sample kit and start using the knowledge you gain from the training. You will start receiving your earnings after making the first sale.
---
HOW DO YOU GET PAID ON ACTI-LABS?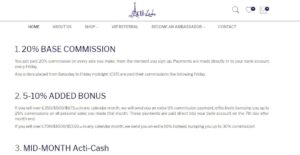 There are two ways you can earn a commission from Acti-Labs. The first is through personal sales, and the next is from team sales. You can expect the following from each of the sales.
Personal Sales Commissions

You get 20% commission if your monthly sales amount to £350
25% for monthly sales amounting to £350-£700
30% for monthly transactions above £700
For the personal commissions of 20%, you get paid weekly on every Friday. The payment is for the previous week and sent to your bank account.
You get monthly payments for sales above £350, which amounts to 25%. You get the extra 5% payment in your bank account on the 7th of each month.
Personal Sales Acti-Cash Bonus
If between the 1st-14th of any month you make sales above £150 you get an Acti-Cash bonus worth £15. You can then use the bonus to buy more products and still earn a commission after selling them. You get the bonus paid into your Ambassador account on the 15th of that month, and you should have used it by the 7th of the next month.
There are nine levels in Acti-Labs, and each of them has its requirements. In each level, you earn up to 10% of your directs' commission up to the 6th generation.
For team commissions, payments are on the wholesale value of the sales. The wholesale value calculation is usually 80% of the retail sales value. The 20% goes into the Ambassadors account of the one who made the sales. If sales are 25%-30%, there are no deductions made. For transactions above 40%, the entire branch gets excluded from the commission pay-out.
On the 7th day of the month, you get the payments. At level 1, as an elite leader, you receive cash in your Ambassador Acti-Cash account. You should use the amount before the 7th of the coming month.
If you are at level 2, there will be a direct deposit into your bank account. For any level above level 3, you receive an Eiffel-Power Charm, which is a handheld silver Acti-Labs gift.
If, for three consecutive months, you get to level 8 and above, you receive a Mercedes GLA or its equivalent. You also qualify to be an Acti-Car Club member.
---
IS ACTI-LABS LEGIT OR A SCAM?
Acti-labs is a legit company that actually makes pretty decent beauty products. If their customer reviews are anything to go by, they are doing a surprisingly excellent job in product manufacturing.
It is an MLM company that allows its members to earn commissions after they promote and sell their products. What makes it different from other MLM businesses is the fact that instead of focusing more on recruiting members, it pays on the number of products sold.
---
PROS
Affordable Products
Most quality beauty products are expensive, and not many can afford it. With Acti-Labs, their products are genuine and affordable to many as per the reviews as they show customer satisfaction.
It can potentially supplement your income. You get a commission every time you sell any of their products. You also get to earn a percentage of your downlines commission if they also sell the products. It may not replace your job, but it is still a decent amount of cash.
Once you pay the $40 enrolment fee, you become a member for life. There are no additional fees, no sales quotas, or any additional requirement to continue being a member. It beats other MLM programs that charge you extra fees or require you meet some requirements to enjoy membership.
The company goes into detail to explain on its website about the quality of its products. Most are from natural ingredients and are not animal-tested. Going by the reviews, the products are of good quality, and it would be easier for you to convince buyers as you sell.
---
CONS
Limited to Three Countries
Acti-Labs is only in France, the USA, and the UK. This is a limiting factor to you as you can only sell the products to people within those regions alone. You also cannot join if you are not in them.
Acti-Labs doesn't advertise itself as an MLM on its website.
The Compensation Plan is Hard to Understand
To understand how the compensation plan works, you need to study it for a while. As a new member, it may seem complicated to know what it all entails, which is typical of most MLM companies' plans.
For you to enjoy the benefits of Acti-Labs, you have to be an aggressive salesperson. Beauty products are in demand, but most people are committed to their brands. Convincing someone to switch to something different can be quite hard. It is also hard to get more people to join the business as most people already have a negative attitude towards MLMs.
In my opinion, it would be hard to solely depend on Acti-Labs commissions for a living. The percentage earned is way too small compared to other ways of making money. Plus, the information on the salary you can receive is missing, so you cannot tell how much to expect.
If the reviews on Trustpilot and BBB are anything to go by, then the company rates low on customer satisfaction. There are several complaints from dissatisfied customers due to bad customer service, returns, and billing.
---
WHAT IS A BETTER WAY THAN ACTI-LABS?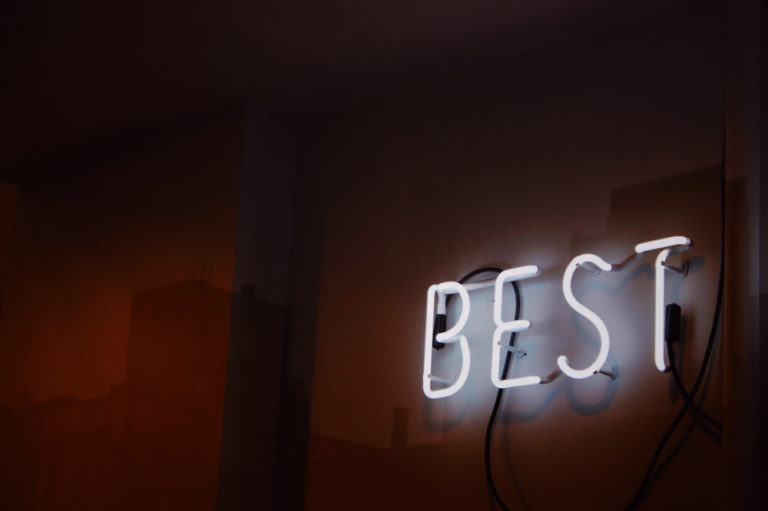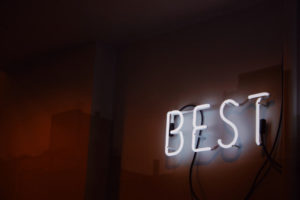 Hands down one of the best ways to make money online is through affiliate marketing.  This is a business model that has been gaining momentum over the last few years and it is easy to understand why.
As an affiliate marketer, you don't own any products, you don't need to worry about storing or shipping.  Your sole purpose is to help your customers solve their problems by promoting products or services that you are confident will help them.  If your audience acts on your recommendation, you get paid a commission.  It is a simple model with uncapped earning potential.
Notice I said simple and not "easy".  While affiliate marketing is not complicated, it does required some specialized knowledge.  Don't worry, anyone can learn the skills necessary given the right guidance.
And one of the best affiliate marketing programs is Wealthy Affiliate. There is no better place to seek guidance on what you should and shouldn't do as an affiliate online.
For fifteen years now, Wealthy affiliate has been a favorite of many online income earners. It has helped a lot of people leave their 9 to 5 jobs and live comfortably as affiliate marketers.
CHECK OUT MY TOP RECOMMENDED AFFILIATE MARKETING TRAINING COMMUNITY
The company is owned by Carson Lim and Kyle Loudoun. It is free to join and has an optional paid plan. The owners were initially affiliate marketers before starting the platform, so they know what works and does not.
Wealthy affiliate offers you the right tools, support and training to get started as an affiliate. In this way, it allows you to be your own boss and finally have that ever-elusive financial freedom everyone wants so much.
The best part is that anyone can join and make money with Wealthy Affiliate. As long as you are willing to put in the work and are patient, this product will help you earn a second income online.
To start, all you have to do is sign up and enroll for the training course. It is a step-by-step guide on what to do to get started in this business. In case you get stuck, there is technical support and live chat where you can ask any question and get the help you need instantly.
The free membership is pretty great, but it has some limitations. If you eventually want to expand your business even further, you can upgrade by joining the premium plan. This is completely up to you and at no point will you be forced to upgrade!
As a premium member, you get to enjoy all the features of Wealthy Affiliate. It will supercharge your progress and your affiliate marketing business will soon be on its way to making astounding profits.
LEARN MORE ABOUT WEALTHY AFFILIATE
---
FINAL THOUGHTS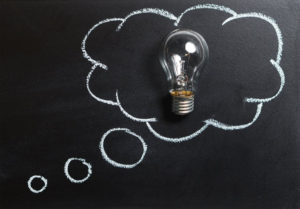 Acti-Labs is not a scam. It offers good skincare and beauty products, and there have even been success stories of their ambassadors. However, MLM businesses are unstable, and there is no telling whether they will still be in business in a year or two.
There is also the little issue of having to put in extra money, effort, and time to make a substantial profit. If you are not a good salesperson, this business model might not be a good fit for you. Plus, the profits from Acti-Labs are very low and may never become a substitute for your regular job.
There are, however, better paying online opportunities such as affiliate marketing. If done right, affiliate marketing can potentially be your key to financial freedom.  Click on the link below to and join me at Wealthy Affiliate.  I will be there to help you every step along the way!
LEARN MORE ABOUT WEALTHY AFFILIATE
To your success,
Mike Aha
MORE POSTS YOU MAY FIND HELPFUL
Affiliate Marketing vs Network Marketing
Why Multi Level Marketing Does Not Work
What is Wealthy Affiliate University?