Welcome to my Lazy Affiliate Method Review!
In recent years, affiliate marketing has become one of the most popular ways you can make money online. This could be attributed to the fact that it promises a considerable amount of profits without requiring you to come up with a product of your own. However, it is not as straightforward as one might believe.
If you have ever tried your hand at affiliate marketing, you might have come across a couple of products and training promising to give you an edge over competitors and increase your income in the process. This review takes a look at Lazy Affiliate Method, one such tool, to help you determine if it is worth investing in.
---
WHAT IS LAZY AFFILIATE METHOD?
Lazy Affiliate Method is a product by Kevin Fahey that is described as a DFY (done for you) system. You are provided with squeeze pages, email copies, and thank you pages (to mention a few) to help you start earning commissions through affiliate marketing. The system also includes a series of 16 training videos that are intended to help you set up and get started generating leads and sales. According to the sales page, Lazy Affiliate Method includes the following:
A unique affiliate funnel strategy
Creating an affiliate funnel is not complicated – the strategy that is behind it is what will make it unique and profitable.
DFY squeeze page that converts
Upload and capture profitable leads that you will be able to market time and again.
DFY thank-you page that will give you a professional edge
Deliver your lead magnets with high quality thank-you pages that have a professional look.
DFY 47 day killer follow up sequence that is meant to convert your subscribers into buyers for you on autopilot
Use a follow-up sequence that incudes engagement, indoctrination, relationship building, and promotional emails.
High converting affiliate offers
Affiliate offers that are proven to convert (including mid ticket and recurring ticket offers)
When you purchase the system, you are eligible to receive a live webinar training with Kevin Fahey, IM emails and IM emails pro, and genesis affiliate marketing blueprint.
In summary, the Lazy Affiliate Method works in the following steps:
Step 1 – download and upload the templates that you are provided with to your websites.
Step 2 – connect the list to the autoresponder you are using.
Step 3 – import the provided 50-day follow-up emails
Step 4 – add your affiliate links
Step 5 – activate traffic using the methods provided in the system.
---
VIDEO REVIEW
In the sales video, the speaker reveals that building a profitable affiliate funnel is a complicated and time-consuming process. According to the video, to build a high converting affiliate funnel, you will need:
A unique funnel strategy
A high converting capture page
An irresistible lead magnet
A high converting affiliate offer
A killer follow up email sequences
Countless hours of testing conversions to ensure that everything is working correctly
The speaker then introduces the Lazy Affiliate method, which is said to give you access to a complete "Done For You" funnel that is proven to make you money.
All you are required to do is upload the funnel using the instructions provided and then you can start sending traffic.
The speaker goes on to claim that when you purchase the Lazy Affiliate Method, you will also get training and bonuses valued at over $250 for free.
---
HOW DOES IT WORK?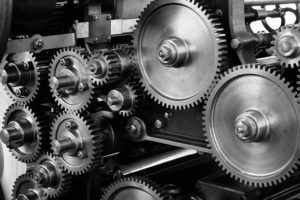 Once you gain access to the members' area, you will find 16 videos that are meant to serve as a guide on how to operate the system:
Everything That is Included
This video is intended to cover everything that is included in the Lazy Affiliate Method to help you get started earning as soon as you become part of the program. Below the video, there is a link to Kevin Fahey's drive folder which gives you access to templates that are already done for landing pages, 7 weeks of email swipes you can use, email subject lines and offers, a setup guide, and affiliate links and Aweber snippets, among others.
Installing the Squeeze Page and Thank You Page
This video covers the guidelines on how to install your squeeze page and download page using Thrive Themes, Optimize Press, or other page builders.
Creating a New Subscriber List
The third video is on how to set up a new list inside your Aweber account. it is also noted that you can an autoresponder of your choice although Aweber is recommended.
Loading Up the Follow Emails
This video guides you through loading up the 7-week follow up email series.
Using the spreadsheet requesting your affiliate links
The main topic of discussion in this video is how to copy the Google spreadsheet and use it to your benefit and request the affiliate links.
Saving Your Affiliate Links
This video discusses how you can save your affiliate links to the spreadsheet for easy access.
Personalizing Your List and Affiliate Links
In the seventh video, you will learn how to go about rebranding all the follow-up emails with your affiliate links.
Changing Your Signature
This video discusses how to add your signature link to all emails from one place.
Connecting Autoresponder API
The ninth video discusses how you to connect your autoresponder API to your WordPress blog or page builder.
Connect Your Squeeze Page
This video is about connecting your squeeze page to your autoresponder list and "thank-you"page.
Rebranding the PDF
This video is meant to show you how to rebrand the PDF with your affiliate links.
Rebranding your Download Page
This video is intended to guide you on how to rebrand your download page with the PDF as well as your affiliate links.
Turning off Double Opt-in
In this video, you will learn how to turn off double opt-in via API for Aweber.
Testing Everything
In this video, you are shown what you are supposed to test to ensure that your funnel is set up correctly.
Traffic Generation
This video guides you on the traffic generation methods that are proven to work for the Lazy Affiliate Method funnel.
Bonus Webinar Replay
Here, you will find a webinar replay that is meant to show you how to set up the entire system from the start to finish, plus a hands-free traffic stream that you can use to your advantage.
As you might have noticed, the recommended autoresponder is Aweber. If you already have an active subscription to this email autoresponder provider, you should have an easy time uploading the provided DFY emails. On the other hand, if you don't use Aweber, then you will be forced to manually copy and then paste the provided email content into the autoresponder you are using. It is also worth noting that the lowest pricing tier on Aweber costs $19 per month.
It is also worth mentioning that to use the Lazy Affiliate Method, you are encouraged to have either Thrive Themes or Optimize Press as page builder tools so that the capture pages work as they should. Optimize Press costs $97, while Thrive Themes costs $17 per month.
LEARN AFFILIATE MARKETING THE RIGHT WAY – FREE!
---
PRICING
The upfront price of the Lazy Affiliate Method is $27. The basic product includes the following:
16 monetization methods to help you get the most out of the system
The steps to follow to start generating income with affiliate marketing
Advanced strategies from an expert
In addition to the initial product, you are also encouraged to purchase the following upsells:
OTO 1 – 10X traffic ($37)
This upsell comes with the process of increased traffic, it is broken down as follows:
It comes with 6 free traffic generation methods and 3 paid traffic methods
Step-by-step training on how to go about traffic generation
OTO 2 – IM VIP trial ($1 initial cost, then $29.95 recurring each month)
This upsell includes:
Training in this section is delivered in a simple format that is newbie-friendly that allows you to plug-in and get started as soon as possible. You get access to videos, cheat sheets, and other useful tools.
Multiple Money-Making Case Studies
You are provided with case studies that you can replicate so that you can increase your affiliate earnings in the same way.
You will gain access to a variety of methods that are proven to help you make money within the first week of using them or even 24 hours or less with some.
Ongoing Training and Access to New Methods
The members' area is regularly updated with new methods and training that are proven to make you money.
Never Worry About Traffic Again
As a member of IM VIP, you are guaranteed to get traffic to your page.
You will have access to funnels that are DFY and other ready-to-go tools to make it as easy as possible to make money.
Support and Accountability
IM VIP Training has a community of affiliates that you can interact and share ideas with.
Software, Tools, and Resources
You also get access to the exact tools and software that Kevin supposedly uses to earn his affiliate income.
---
PROS
There is some information provided that is useful
If you are new to affiliate marketing, you will find quite a bit of useful information in the training that may help you start making money as an affiliate. It is worth noting that the information provided is basic, which means that more experienced affiliates may not find the Lazy Affiliate Method particularly useful.
The information is provided in video format
The training is provided in the form of step-by-step videos that are easy to follow. In my opinion, information that is provided in video format is often easier to understand as compared to written and audio formats.
It comes with a money-back guarantee
Lazy Affiliate Method comes with a 14-day money-back guarantee. This means that you are given the option to return the product and demand a refund in case the results that you get from putting it to use fail to live up to the hype. To qualify for the refund, you will need to send an email to the Lazy Affiliate Method support team within the first 14 days of your purchase.
The front-end price is reasonable
The front-end price of the product is $27. This is quite affordable, plus it is enough to gain access to some useful training in the members' area.
---
CONS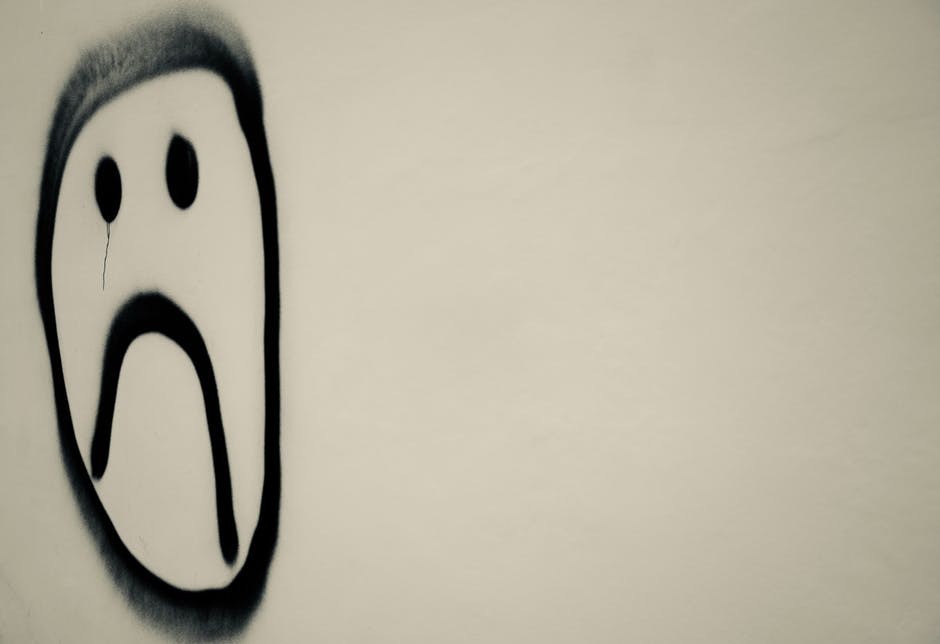 In addition to the initial product, you are encouraged to buy two additional products which come with the promise of higher and faster earnings. Therefore, you might end up investing more money than expected in the system.
Once you access the members' area, you will realize that you have to invest your money in an autoresponder as well as a page builder tool to get started. Aweber is the recommended autoresponder, costing $19 per month (for the cheapest plan), while you get to choose between Optimize Press ($97) and Thrive Themes ($17 per month) for a page builder tool.
There is no guarantee you will make earnings with this system
Although you are reassured that you will find success with this product, the disclaimer states otherwise. As per the disclaimer, there is no guarantee that you will make any money from promoting or using the product.
On the sales page, it is made to seem like you will only need 30 minutes of your day to make money with Lazy Affiliate Method. This is a misleading exaggeration that is meant to encourage you to buy the product. You are also led to believe there is not much to do when in reality you will need to do quite a bit of setting before you start making money.
There is not much learned from a DFY system
DFY systems such as Lazy Affiliate Method are meant to make it easier for you to make money as an affiliate, but in the long run, you will not gain much knowledge on affiliate market ting and how to go about it on your own, as a result, in case anything happens to the system, you won't have the skills and knowledge to re-establish yourself.
---
FINAL THOUGHTS
Lazy Affiliate Method provides you with a legitimate strategy that you can use to make money online, and there is potential if you are ready to put in the effort, time, and money. However, the system has several shortcomings, and there is no guarantee you will make money with it.  It uses the affiliate marketing method which is a plus.  But I think it overly complicates things.
---
WHAT IS BETTER THAT LAZY AFFILIATE METHOD?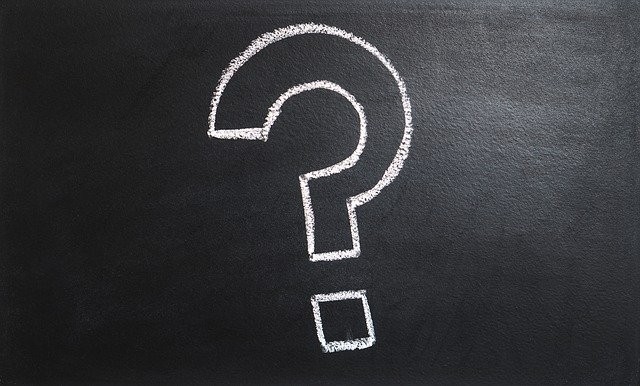 I am a huge fan of
affiliate marketing
!  I believe it is the absolute best vehicle for building your own online business.  I believe that it has the best potential for making you life altering money!
I started affiliate marketing many years ago because I wanted to secure my family's future.  I was worried about the economy, jerk bosses and companies that held no loyalty to their employees.
If you have the same concerns, I want to help you!  Affiliate marketing is not hard but it is not an easy button to wealth either!  If you are willing to put in the work, I can show you the skills you need to master in order to be successful.
CHECK OUT MY TOP RECOMMENDED AFFILIATE MARKETING TRAINING – IT IS FREE!
I hope you take me up on this offer!  It is free and you have nothing to lose.  You can literally test drive the site and determine whether it is right for you.  No strings attached.  I think you will find the training and support amazing.
If you choose to stick around, I will help you through your journey and be there to answer any questions you may have.
See you on the other side!
To your success,
Mike Aha