In today's economy, having one source of income just doesn't cut it anymore. It is actually dangerous to rely on a single source of income because if anything happened to it, you will be left with nothing to fall back on. Luckily, the Internet has given us various ways of getting paid to work online, often without having any prior experience. No one can make any excuses anymore, because as long as you have a laptop or even a smartphone, you can make an income off it. Want to know how? Here is how to get paid to work online.
If you want to supplement your income with an online job, there are many directions you can take. Some of the most common ones are:
---
1. ONLINE SURVEYS
Online surveys are a very easy way to make money online. The reason why it is so popular is that it requires zero experience. All you have to do is sign up and log on to a survey site and perform a few tasks. Some of the tasks you may be required to perform include answering a few questions about your daily habits or watching a few promotional videos. You get paid in coupons or cash after you complete the tasks, which you can withdraw or redeem after a specified period of time.
The biggest downside when it comes to survey sites is the fact that you will never make a livable income off them. It is a source of very easy money, but also very little money. It is difficult to make anything more than a few hundred dollars a month, and that is if you are extremely dedicated and spending a large amount of time on survey sites. In fact, managing just $25 a month is considered a win when it comes to survey sites.
Although surveys can be taken by anyone, the amount of money you stand to make often boils down to a few factors. Some of them include your location, your profession, your average annual income, the sites you are a member of, the number of available surveys, and your general demographic. If you have your own business and make a good annual income, expect to make a little more than average especially if you are the primary decision maker on purchase decisions in your household. However, most people will not qualify for such surveys, and those who are qualified are often not interested in investing so much of their valuable time for little pay.
Sometimes, you may get invited to participate in higher paying gigs such as focus groups, taste testing or product testing. These activities pay well, but they are few, extremely competitive and far in between. If you get tapped for them, just consider it as a special bonus that month and not as something you can count on.
If you are interested in signing up for a survey site, be sure to do your research well before you join any one of them. Only join legitimate sites that will not sell your information to third parties. Read reviews, check out social media pages, and have realistic expectations when it comes to the amount of money you stand to make off it.
Check out my reviews of these legitimate Survey Sites:
---
2. ONLINE TUTORING
Online tutoring is another way to make money online. If there is a subject you are really knowledgeable about or if you have a special skill especially in something academic, chances are that there is someone out there who would pay to learn from you. There are many platforms where you can sign up and start tutoring people online. Depending on your skill level, the subject, and your platform, you can make anything from $5-$35 an hour on average. You can even make more than that on some platforms if you are a prolific user, if your students choose to pay you more, or if you are a really good teacher and have been favored by your students.
Online tutoring continues to gain popularity because people love choosing what they want to learn. Everyone stands a chance to benefit from it, from professionals brushing up on some skills, to students getting guided studies for tests, to hobbyists learning something new just for fun.
Although online tutoring is great, there are several downsides to it. First, the entire system is based around the single idea that the learner is self-motivated, independent and willing to stick around for the duration of the lesson and/or course. Often, this is not the case. Secondly, tutors are often not sensitive to a learner's developmental issues, something that can only be determined from extensive one on one sessions. There is also the constant doubt about the true qualifications of a tutor.
---
3. FREELANCING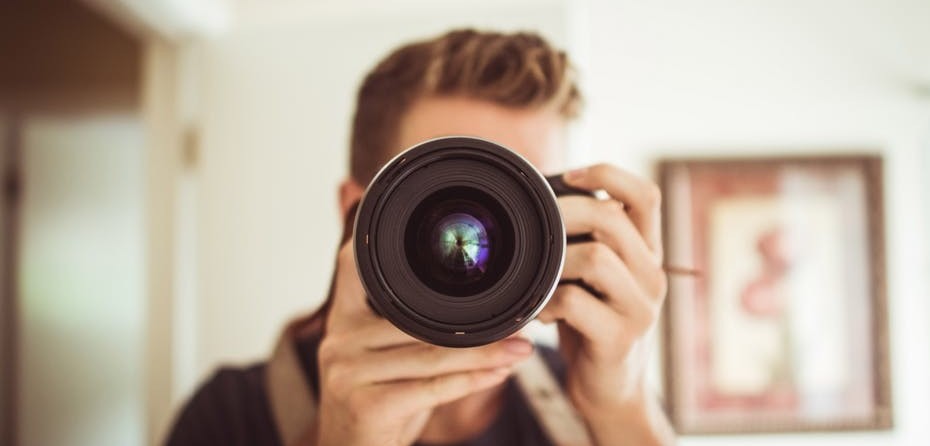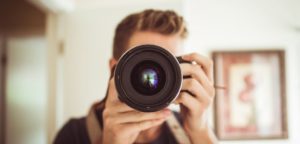 If you have special skills or you can do something really well, you can monetize that skill on freelancing sites. Freelancing is very broad, incorporating nearly anything and everything. From everyday skills like dancing, making videos, photography and writing to more professional skills like design, accounting and even architecture; if it can be done remotely, there is someone out there doing it as a freelancer.
Some of the most popular freelancing sites include Upwork, Fiverr, Freelancer and Peopleperhour. Some sites are specialized and tailored to specific freelancing skills. For example, if you are good at writing articles, blog posts or any other text-based skill, you can sign up to freelance writing sites like Textbroker, WritersAccess and iWriter. If you are a graphic designer, popular freelance graphic design sites include 99designs, Dribble and DesignCrowd. There are similar sites for web designers, virtual assistants, transcribers and even accountants.
As a freelancer, you get to set your own hours and determine how much work you want to get done each time. Depending on the platform, clients may come to you based on your portfolio, or you may have to bid on specific jobs that you want to do. Payment is usually either per task or per hour, and you set your own rates. If you become a popular freelancer, it can be a very good alternative source of income. However, it takes a lot of hard work and a lot of time invested in your freelancing work.
---
4. CUSTOMER SERVICE FOR NATIONAL COMPANIES
Sometimes, big companies and major corporations do not have the time and manpower to handle some of their customer service tasks. Companies like Amazon and Apple often save millions of dollars by outsourcing their customer support team instead of hiring more expensive in-house personnel.
If you want to work for the customer service team of such companies online, all you have to do is find out the details of their programs from their website. You will then be required to show how knowledgeable you are on the way the company works, before taking a customer service course that will give you a good understanding of the company's systems. This way, you will be able to help other customers deal with whatever issues they may be experiencing related to service delivery. The payment is usually per number of hours, and the average pays vary broadly from company to company.
---
5. AFFILIATE MARKETING
Affiliate marketing is hands down one of the best and most convenient ways to make money online today. With affiliate marketing, you earn a commission for promoting someone else's products. You do not incur any personal risks associated with buying stock, and you can pick and choose exactly what you want to sell. Here are a few more benefits of affiliate marketing:
1. You get to be your own boss. Through affiliate marketing, it is possible to finally achieve a level of freedom that few other businesses can match. As your own boss, you can work when you want, however long you want, selling the products that you want.
2. It is extremely easy to set up and run. If you wanted it, your business could be up and running within only a few hours. It is also extremely cheap, and since anyone can do it, there are no barriers to entry whatsoever. There are also almost zero running costs because you do not stock any products. All the money you make is yours!
3. You can finally have financial security. Remember that constant worry you have always had at the back of your head whenever you imagine what would happen if you lost your job today? Well, with affiliate marketing, all that is gone. You can finally have a level of security that only comes with having an added source of income.
Earning Potential of Affiliate Marketing
This is perhaps one of the best things about affiliate marketing. As an affiliate marketer, your earning potential is uncapped. What this means is that there is literally no limit to exactly how much you can earn. It all depends on how much you can sell. The sky is the limit, because the more you sell, the more money you make. There are many internet millionaires who came up from nothing and made their fortunes through affiliate marketing. It is no longer surprising to hear about people making ridiculous sums of money every week working from home. With affiliate marketing, this could be your story, too.
So How Does Affiliate Marketing Work?
Effective affiliate marketing is an easy 4 step process: Step 1, pick a niche. Step 2, set up your site. Step 3, build an audience. Step 4, monetize. Here is a breakdown of these processes.
Step 1: Pick A Niche
A niche is a specific part of the overall market, defined by a group of people who share the same interest. For example, a group of people who enjoy fishing and subjects related to fishing is a Fishing Niche. Therefore, picking a niche is all about determining your target audience. A niche specifies what you want to sell and who you intend to sell it to.
As a complete beginner in affiliate marketing, it is a good idea to start with something you are already passionate about. Choosing a niche that you have a background in will help you make fewer mistakes because you already have a good understanding of the market. It is also the only way you will spend a lot of time talking and writing about the subject without getting tired and abandoning it altogether.
Once you have decided what your niche will be, you need to have a good understanding of what problem that niche has, and how you can solve it. What shortcomings can you identify? What questions do most people ask? How could things be better? If you can identify this, you are ready to get started.
Step 2: Build A Site
Although some people will say that a website is not necessary in affiliate marketing, I would have to strongly disagree. Without a website, there is a glass ceiling to how much you can make and how far you can go in your business. If you really want that uncapped earning potential, a website is the only way to get there.
Getting a site up and running is very easy, cheap, and sometimes, free. All you have to do is pick a domain name, which is the name of your business, then build your site using any one of several free or very cheap available tools. Once your site is complete, it is a good idea to back it up. Your site is your business' most valuable asset. You should, therefore, treat it as such. Only upload high-quality content to it, and continuously add value to it in every way you can. Besides, you never know, sometime down the line someone might want to buy it, and this is the only way to make a great profit off it.
Step 3: Build an Audience
This is another step towards a successful affiliate marketing website. You need traffic to make money, and the only way to get that traffic is to create high-quality content. Nothing beats fresh content when it comes to attracting readers and building an audience. This is why you need to constantly and predictably generate content that adds value to your readers. When you are helpful, you gain their trust, and your content becomes categorized as good quality content. Search engines love good content, so this will translate to a higher ranking in SERPs. In the end, you get discovered more easily, and you gain an even larger audience.
Step 4: Monetize
This is where you start making the money. If you get steps 1 through 3 right, you will be able to maximize your earning potential. Once the money starts rolling in, it is important to remember to maintain the high standards and quality of your content and site. Only promote products that you believe in, and do not sell out on the promise of a higher payday by promoting substandard products. Stay relevant to your niche, and keep adding value to it.
CLICK HERE FOR MY #1 RECOMMENDED METHOD TO MAKE MONEY ONLINE!
---
HOW TO BE A SUCCESSFUL AFFILIATE MARKETER
If you want to reap more success in your affiliate marketing business, here are a few more tips that can help:
1. Stick to your niche: Once you start making a good amount of money, it can be tempting to diversify and rake in even more money. However, do not fall for this common mistake. You have worked hard to build an audience within your niche, to not turn them off by trying to bring in another niche trying to make a bigger profit. This strategy may work for a short while, but in the end, it always leads to failure. If you absolutely have to market another niche's products, start another different dedicated website for them.
2. SEO: Search Engine Optimization is the best way for your content to rank organically in search engines. Optimize your site to take advantage of organic traffic, which is the best kind of traffic. Paying for traffic, especially when you are just getting started, will often end up costing you more money than you are making.
3. Understand your product: The secret to building a good audience is a good reputation, which you can only get by having a good understanding of your product. Be honest, and only sell products you have tried and tested yourself.
4. Understand your audience: You need to be able to anticipate the needs of your audience and help them fix their problems if you want to be the person they turn to whenever they think of anything related to your niche.
5. Diversify with products within your niche from different merchants, so that if one merchant fails to pay you on time, or if any problem arises with one merchant, your business will still survive.
6. Be persistent, patient and ready to learn. It takes time to build a successful affiliate marketing company. Stick with it and you find the benefits are amazing in the end.
---
FINAL THOUGHTS
There are many ways to make money online. You can take online surveys, teach people online, freelance, be a customer service representative for major companies, or try your hand at affiliate marketing. Of these, the most straightforward and easiest method of online work, in my opinion, is affiliate marketing. Besides offering you a risk-free source of income, it also has an uncapped earning potential and it can potentially be the key to your financial freedom.
Just remember, as an affiliate marketer, your job is to help, not to sell. Cater to your niche and offer them the best value. Also, only get into a niche you are knowledgeable about, instead of falling for the shiny object syndrome and going for popular niches and products just because. Do your homework, be patient, and in time, you will reap the sorts of incomes that will blow your mind. So, are you ready to get started?
CLICK HERE FOR MY #1 RECOMMENDED METHOD TO MAKE MONEY ONLINE!
To your success!
Mike A
---
---