The 5K Formula System is a new product that promises to help you earn over $5000 every week. Sold as the answer to all you internet issues, it makes the bold claim that you can make around $600 a day. However, does it really live up to the hype? Is it a legitimate program or is it just another scam? Well, this 5K Formula review will help you decide that for yourself. Let's begin!
Product Being Reviewed: The 5K Formula
---
WHAT IS IT?
The 5K Formula System is a product by Matthew Neer that is marketed as an instant commission system that can make you over $5000 every week on autopilot. Although it was only launched recently, it is actually a relaunch of sorts for another product by the same name that Matthew introduced in 2015. He also has a host of other similar products under his belt, none of which have lived up to their hype. But of course, we hope 5K Formula System is different.
He says it is a completely done for you system that only requires you to plug in your information and start raking in that money on a daily basis. It is so easy to use that you will be making money while you sleep.
According to Matthew, he has been using the system for years in secret. He has finally decided to share his system with everyone because he believes the time has come to scale up. He made over $400,000 in the last year using it, now he wants to get to $1000000, and he needs your help to get there. Both parties get to profit from this arrangement!
The sales page on the official website has the same layout as many other sites that I have reviewed here before. The first thing you see when you load the site is the huge banner header claiming the product can help you make $5000 on 100% autopilot for free. Under that is the pitch video. Let's break it down.
---
VIDEO BREAKDOWN
The video starts with a montage of Matthew in shiny cars, counting money and drinking Champagne, painting a picture of the sort of lifestyle he lives by taking advantage of his system. A series of profit proofs flash across the screen to further assert his claim.
Matthew Neer makes his entrance and tells you how is going to divulge how he earned $5k from one campaign using the 5K Formula System. He says he wants to show you proof that his system actually works, so instead of photos of unverifiable profit statements, he rolls a clip of him heading to his local bank and withdrawing $5000 from his account. He claims to have made all that money just a week prior with his implementation of the 5K Formula system.
He then explains how his system works. According to him, you are making use of a proven sales funnel that has been proven to work. As a member of the 5K Formula system, you get to take the very same 5K Formula page and sales funnel and sell it as if it were your own. You earn a commission from every sale made with the page.
Matthew says the secret to online success is the sales funnel you have in place which allows you to convert traffic to cash. The problem, according to him is that sales funnels are complicated and potentially pretty pricey.  Of course, he has jumped to the rescue and done it all for you. The system gives you the products, the sales pages, the upsells, the selling systems and the marketing material. All you have to do is plug in your information and start profiting.
Matthew says he has worked hard to make his system as easy as possible to use. Everything is hosted on their servers, so there is no hosting or domains required. Which means you do not need any technical experience to get started. The entire system is already set up, all you have to do is get into your account, plug in your information, and start making money. You won't have to handle any customer support!
He then claims that his system is like having a business that you never have to work hard to run or maintain. You can start making money in 5 steps:
1. Log in to your account
2. Connect your commission link
3. Select your traffic source
4. Point your traffic source to your commission link
5. Start making commissions
You are then given a 30-day money back guarantee, which by this point I think is the only good thing about this product. He urges you that you need to act now because he cannot guarantee the website will stay up for too much longer. He uses the usual scarcity tactic stating that the site will be removed after launch.  Of course, you are encouraged to act fast lest you miss your opportunity!
Below the video is a huge red BUY NOW button for $39.99, and the claim that the price could change at any time. The rest of the site is basically a text version of the pitch. You can see his earnings daily and then he proceeds to tell you about this great DFY (Done-For-You) system that he is about to unveil to you!  This system will help you to create untold online riches!
On the sales page, he claims that he is going to teach you what you need to know as well as give you the tools to succeed at internet marketing. It is unlike anything you have ever seen before. He is going to give you the sales page he is currently using and let you put your name on it and earn 100% commissions using it.
The automated selling system will automatically close sales for you. You get access to upsells, selling systems, marketing material and a done-for-you setup, and all you have to do is plug your information in and profit. And you can immediately get started even with zero technical expertise.
Below the video are testimonials and bonuses that are geared to further convince you to make a purchase. He also has a video from Jamie Lewis, another internet marketer, endorsing his product.
---
HOW IT WORKS
The 5K Formula System is basically an affiliate marketing product. There are a bunch of templates that have been created for you.  This promises to make life easier for you!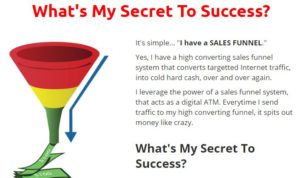 When you buy it, you will be immediately hit with upsell after upsell, amounting to about $495. This means that the actual cost of the product is not $39.99 as Matthew would have you believe. Eventually you will make it to the member only area.  You will find a bunch of pre-written squeeze pages. These squeeze pages look exactly like the one used by 5K Formula.
There are more tutorials in there, but they are all simply basic tutorials and promo videos. For example, there are several videos on the basics of affiliate marketing, along with several ads like the ad for a traffic subscription service where you pay a $19.95 monthly fee.
You also get done-for-you campaigns. These are just pre-written emails for you to send to your audience. However, if you want to use them, you have to upgrade your membership and fork out a little more cash. This is not exactly what they were promising when they pitching the product on their main page.
The theory behind all this is that you will combine all these elements and create a powerful outreach system to amass an audience you yourself and send them periodical emails with sales pitches. Basically, he is giving you access to his sales funnel tools to help you generate as much income as he currently does. Whether or not it will work is a different story. I believe that the done-for-you campaigns will not convert well for you.  In fact, I believe that they may have the opposite effect and drive people away! Ask yourself this, would you rather buy from someone who sent an impersonal message trying to get money off you, or would you appreciate a more personal touch from someone who took their time to actually compose the email they want to send you? If you want to be successful in this business, handing over the job of writing your emails is suicide.
Upon closer inspection you find out that a lot of Matthew's products are not accessible to everybody. There are also a few essential products that you actually need for this product to be effective, which you will not have access to unless you pay for them. So, you get an incomplete product that you have to pay even more cash to get it to work as advertised.
The concept of a sales funnel is simple. You introduce someone to a product for a low price, get them hooked, then give them several upsells that gradually increase in price as they progress along the funnel, before finally proposing the highest cost product at the end. The thinking behind this is that if someone is willing to buy something, they are more likely to make more purchases if the prices are only increasing gradually. Build their trust through the funnel and you can get them to purchase very expensive products. I'll be the first to admit that it's not the most elegant system, but it works.
---
SO, WILL IT WORK?
This is definitely not an innovative new product unlike anything you have ever seen before, I don't care what Matthew would like you to believe. A few people will probably make some money off it. However, you will more than likely end up losing money that you do not have when you buy it, especially with the aggressive upsells. If you ignore the upsells, you do not get access to things that you actually need to make this product work for you, such as prewritten emails, License Rights, and a way to scale it up on your own without working for Matthew.
The training inside this system is also very limited and almost completely worthless. You will not learn the ins and outs of the business with this system. In fact, it focuses almost entirely on how to get paid traffic, a direction which could actually end up costing you more money than you make in the long run.
The only people who will actually profit off this are Matthew and his crew. You will likely have to work much harder than you thought you would have had to when you buy the 5K Formula system. And even then, the amounts won't be as mind-blowing as the 5K Formula system claims. And you will definitely not hit the $5000 mark any time soon unless you are willing to stick with it for a few years.
---
VERDICT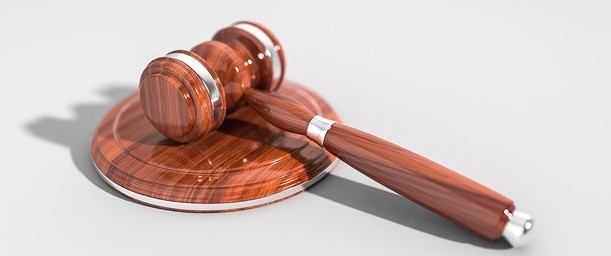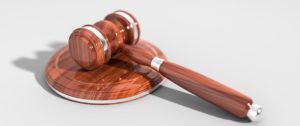 Matthew promises you access to his sales funnel, and that is what you get. Well, Not exactly!  You need to pay for some pricey up-sells in order to access the whole kit and caboodle. However, can you actually make the kind of money he claims by simply using this product? Not in a million years.
I believe that Matthew is a product salesman.  He is a good one at that! He churns out product after product and profits from the buzz that his marketing campaigns create. That's it. When the products stop being popular, like in the case of the original 5K Formula system, he simply pulls them down, waits a couple of years, then relaunches it and the cycle starts again. This is where his money comes from, and that is why he has so many products.
The true purpose of the 5K Formula system is to get you to sign up as an affiliate. You will then be promoting this product for him, and probably earn a little commission from it. The owner, Matthew, is the one that stands to benefit the most from this arrangement!,  I guess this is great especially if you have some experience in promoting Clickbank products. You also get an OK sales funnel out of the deal, which you can use to promote Matthew's products and make some money, so it is not all bad.
There is no such thing as making money while you sleep without putting in the work first. In my opinion, Matthew Neer is misleading his audience and giving them false hope by making claims that are impossible to back up. If you truly want to make money with your online business, you need to be willing to put in the time and work hard at it for an extended period of time, often without seeing any tangible results in the initial stages. Looking for the easy way around this is the reason why so many people fall for these get-rich-quick schemes.
Finally, affiliate marketing is a great way of making money online. It can potentially make you an unlimited amount of money online, which is something that many people can only dream of. However, affiliate marketing done right is affiliate marketing that makes you your own boss. You need to have the power to choose which products you want to promote. Sadly, you will never get this with the 5K Formula system since it is very limiting. You may learn a thing or two but it only works for this particular system.  You will never be in control of your own business.
Well, that's it from me.  This 5K Formula System review was written to give you the data points you need to make a decision on whether it is something you are interested in or not. I hope you found it useful and helpful.
I do have a recommendation for you though!  I believe that affiliate marketing is the absolute best way to make money online, passively.  However, there are no short cuts.  You have to learn to do it right.  You need to put in the work…..
CLICK HERE FOR MY #1 RECOMMENDED METHOD TO MAKE MONEY ONLINE!
Leave me your thoughts and comments below!  I love to hear from my readers.  I will get back to you ASAP.
To your success!
Mike A