Spring Profits is a Clickbank product that claims to be able to help "average joes" earn thousands of dollars within a few weeks from the comfort of your home. According to the website, this can be done by simply putting in 10 minutes of work every day using this system. So is it all hype or is it actually a legitimate way of making an online income? The moment I saw the outrageous claims, immediately knew it was all hype, but I did not want to dismiss it just like that. Which is why I took a deep dive into this product, and this Spring Profits Review outlines what I found out.
Product Being Reviewed: Spring Profits Review
---
WHAT IS IT?
Spring Profits is related to Teespring .  It was created by a Daniel Green and it claims to show you how to make a ton of money selling t-shirts with only 10 minutes of work per day.
Although we have no other evidence of Daniel Green's existence apart from his name, he claims that he has made $3,912,383.11 by selling t-shirts from the comfort of his home, and he can show you how you can do the same thing too through this product.
LEARN THE EXACT TRAINING THAT I HAVE FOLLOWED TO MAKE MONEY ONLINE – IT IS COMPLETELY FREE!
The product website looks exactly like most of the other Clickbank product sites that I have reviewed here before. It has a logo at the top with the product name, and a bold statement immediately below that claiming that this product has helped its owners make over $3 million. They say that now it's your turn. It is easy to see how complete newbies can be impressed by this claim and immediately become even more interested to see what the product has to offer.
Scrolling a little lower reveals the pitch video, which I will break down for you in detail shortly.

Below the video, there are two infoboxes. One requires you to type in your full name, while the other needs your e-mail address. You should know that when you give them your email address and contact information, you are allowing them to use it as they please, to add you to their mailing lists, and to sell your information to third parties. Which is to say your inbox will be spammed for as long as it exists.
Under that is a large pink button that you are supposed to click on to get started, declaring that it will only cost you $37.
Below this is the Clickbank 60-day money back guarantee, which tries to convince you that purchasing this product is completely risk-free. Finally, we get to the disclaimer. Here is what it says about this product:
• There is no guarantee that you will earn any money by using the methods outlined by Spring Profits.
• Spring Profits is not a get-rich-quick scheme. Your earning potential entirely relies on the effort you put in.
• Just like any other money-making opportunity, you will need to put in time and hard work, and even then, there is no guarantee that you will make money by using Spring Profits products.
The returns and refunds policy states that you may claim a refund for the product if you are dissatisfied by the outcomes within 60 days after purchase. They say this policy is unconditional, and as long as you provide your receipt number, Spring Profits will respond to your request within 24 hours.
As promised earlier, here is an in-depth breakdown of the pitch video. Most people do not have the time to sit through several torturous minutes of these spokespeople going round and round in circles without actually saying what the product actually is. Which is why I sat through it and I now reveal exactly what it says.
---
VIDEO BREAKDOWN
The video starts off with the spokesperson congratulating you on "activating a link" that gave you access to "a profit-generating system" which is earning a lot of ordinary people millions. It follows with some scarcity jargon designed to get your juices flowing. Right off the bat, we see them using statements that are designed to grab your attention and to keep you hooked to what is being said.


According to the spokesperson, average joes have been earning as much as $25,000 every single week, and all it takes is setting aside 10 minutes a day to work. He then says that you don't need to have experience or any special skills to start earning money with his system.
Then comes the testimonials. The first person says that after trying to make money through other channels and failing, he has found success with Spring Profits. He says that he has made over $430,000 in just 4 months, which allowed it to buy a house outright at a young age. Next is a woman who claims to be a full time student and a single mother. She says that she had found it hard to balance these responsibilities and have a regular job at the same time. However, with Spring Profits, she says that she is now able to work from home, a convenience that freed up her time, even allowing her to go to college and also spend time with her daughter. According to her, she has already made enough money to pay off her tuition fees in just two weeks.
The video then reverts back to the speaker who goes on to say that he started using the Spring Profits system three years ago, and over that time, he has made over $3.9 million dollars. He says that you can forget work and money worries, instead visualize unlimited shopping sprees and staying at five-star beach resorts. He boasts about how he does most of his work from beach bars and hotel lounges, which allows him to make thousands of dollars within a few minutes each day. Notice that by now, he still hasn't mentioned anything about the product. He puts the flashy cars and the luxurious lifestyle in front of you to distract you from the fact that there's actually nothing substantial being said in this video.
Then comes the profit proofs. He shows you what he has been making working with Spring Profits. The highest figure is $4,477.05, and the lowest is $3,178.22. Again, this is a common tactic that most sites like this use.
The spokesperson then says that the video is not trying to pitch a get-rich-quick scheme. It is not trying to sell you Bitcoin, pyramid schemes, binary options, or some other scams. He explains that Spring Profits is a genuine way to generate income from a completely legitimate website that is used daily by thousands of individuals.
At this point, he reveals that the website he is talking about is Teespring, an e-commerce giant that makes more than 900 million dollars in revenue yearly. He says that a large portion of these profits goes directly to their sellers.


He says that absolutely anyone can use Teespring to make money. The spokesperson then introduces himself as Daniel Green, the owner of Spring Profits. Immediately, he launches into his own personal story. I pause the video here and tried to guess what he was going to say. I've watched so many of these videos that I can almost predict exactly what these people are going to say, especially when it comes to their own personal stories. Almost 100% of the time it is usually a sad, rags-to-riches story about how they were at the end of their ropes before they discovered some "secret method" by chance that somehow brought them success. And almost 100% of the time these stories sound so obviously fake it is hard not to laugh. Let's see what Daniel has to say.
He begins by telling us about how he grew up poor. His family struggled financially, and since he did not have any particular interest in going to college after high school, he worked full time at a local diner to make ends meet. He worked hard at this job and was soon promoted to manager after nine years.
One day, he was fired out of the blue. He struggled to provide for his family, and as he tried to find ways to make ends meet, he somehow discovered Teespring. And the rest is history. As I said, it is always a relatable rag to riches story designed to pull at the heartstrings.
Daniel goes on to explain that Teespring allows people to earn a substantial income by selling custom t-shirts, and all without any creativity or experience in e-commerce. He assures you by saying that even a t-shirt with just one word is enough to earn you money via Teespring.
He says that Teespring plays the role of a middle man, which effectively eliminates the need for you to rent a warehouse, buy stock, or ship products to customers. Everything is done for you, and you won't even see the final product.
Daniel then asks you whether you have tried to make money via Teespring without success. He says with Spring Profits, all that is behind you now. You can use it to make money, regardless of your profession, or lack thereof. With Spring Profits, Daniel Green claims that you can be up and running on Teespring in less than 20 minutes, and you could begin earning money on the same day. Notice that he does not explain exactly how the product helps you do this.
Other than quick success, he says that Spring Profits also provides you with tips, tricks, and techniques for maximizing efficiency in order to help you earn as much as possible. Daniel then goes on to assure you that with Teespring, there are absolutely no upfront costs so you won't be spending any of your money. Well, what is the $37 for?
He goes on to say that Spring Profits is a system that comes in to help you make the most of this opportunity at an accelerated pace. Existing users have managed to go from complete beginners to millionaires, all within a year. This could be you too, as long as you have an internet connection and 10 minutes to spare in your day.
I was getting a little frustrated at this point. We know what Teespring is, we have heard all the claims this product makes, we even know how Daniel Green grew up. What we still have no clue about is the one thing we are actually on this page for: what exactly is Spring Profits? How does it work? Is it an affiliate marketing system? Will it help you come up with T-shirt designs that sell? How exactly does it work with Teespring?
We never get a straight answer.  We only get testimonials from folks that claim to have used the system successfully.
Daniel Green then declares that he is granting you full access to his moneymaking system for only $37. There are no repeat payments and no hidden costs. All you pay is a onetime fee and the product is yours. He then adds that there is absolutely no risk involved when using Spring Profits since you also get the 60-day satisfaction guarantee. You have nothing to lose, so why don't you give it a try?
If you need any further guidance, Daniel promises to be there for you and to direct you on how to use Spring Profits every step of the way. You should be warned, though, this system will not be available for long, so you need to take this opportunity as soon as possible. Of course, the website is not going anywhere any time soon.
Finally, for several long minutes, he practically begs you to fill out your details in the form below the video if you want to sign up immediately so as not to miss out. He says this is the best way to achieve the sort of financial freedom you desire.
---
HOW DOES IT REALLY WORK?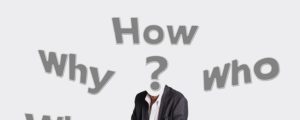 I did a little digging to uncover exactly how the Spring Profits system works, and if it goes hand in hand with what is promised on the website.
LEARN THE EXACT TRAINING THAT I HAVE FOLLOWED TO MAKE MONEY ONLINE – IT IS COMPLETELY FREE!
I found out that Spring Profits is a system that provides you with basic training on how to earn money by selling t-shirts on Teespring. This is information is provided through EBooks, with the basic product costing you $37. This product does not contain all the information you will need, and you will only realize this after you have already bought it. If you want more details, you will have to purchase the upsells, which cost hundreds of dollars each.
Here is a closer look at the eBooks you get:
1. Spring Profits
The book contains 51 pages. These are the topics it covers:
– Introduction to building the t-shirt business
– Performing market research on areas such as niche, market trends, and products
– Keyword research
– Research on trademark and copyright
– Where to find t-shirt designs
– The ins and outs of listing t-shirts on Teespring
– Marketing and branding
2. Spring Profits content-crusher
The second book is an upsell, and it is only 25 pages long. Here are the topics it covers:
– An introduction to content marketing for Teespring
– Developing a content strategy
– Scheduling and publishing your content
– Other platforms and sales channels
– Email marketing
3. Spring Profits social
The last book yet another upsell, and it is 28 pages long. It focuses on marketing your t-shirts on social media platforms. Here are the topics it covers:
– Marketing strategies on Facebook
– Instagram marketing strategies
– Pinterest marketing strategies
– Creating a mock-up ad
– Paid promotions on Facebook
– Promotions through Google AdWords
What they don't tell you:
1. The insinuation that the availability of the product is scarce is just a pitching tactic. If you want it, all you need to do is log on to the site and buy it.
2. They need as many people as possible to buy this product before people realize it does not do what it promises to do. The website is not going anywhere. It will probably only be taken down when no more sales are being made and it becomes too expensive to keep it up.
3. According to the privacy policy of Spring Profits, if you choose to give them your details by signing up, your name, email address, and phone number are collected, and this information may be shared with third parties and coaching partners that are affiliated with Spring Profits.
4. Signing up means you agree to be "provided with information, products, and services from Spring Profits and related partners", even if it's unprompted. As I mentioned earlier, this means that you will be spammed with emails regarding their products and any related programs.
5. The 60-day money back guarantee offered is genuine because it comes from Clickbank. However, this does not apply to any of the upsells, which cost much more. If you buy any of the upsells, you are never getting your money back.
---
WILL IT MAKE YOU ANY MONEY?
It is possible to make some money using the lessons you will learn from Spring Profits. However, it is highly unlikely that you will ever get to make the thousands of dollars they are describing every week. If you go in with that expectation, you will be very disappointed.
Teespring is a legitimate way of earning money online, and there are many people who have succeeded in using it. However, achieving success on Teespring will obviously take more time than the ten minutes that Spring Profits claims. In fact, you might not make a single sell for a few weeks or even months.
Competition is very high in the t-shirt industry. It takes a lot of work and massive time investment to make it as a t-shirt designer online. To be successful, you either have to be really good at what you do or spend a lot of money on paid ads and promotions.
The way Teespring works is pretty straightforward. It is a free service for the most part, and you will be provided with the tools that you need to come up with designs. Teespring is responsible for manufacturing your t-shirt design and subsequently shipping them to customers. The money that goes into your pocket is the profit margin above what it costs Teespring to manufacture and ship the t-shirts you design and their commission.
If you do it right, you will make money with Teespring, but this might take a while. As I mentioned before, you will also have to work very hard in order to make any substantial earnings, so if you were looking for some easy cash, this is not where you will find it.
You should also know that to be successful in this industry, you will need to have an in-depth understanding of how to attract targeted traffic to subsequently buy your t-shirt designs. Whatever you are selling must also be good enough to leave an impression on customers in order for them to make purchases. All this takes a lot of time, and money will probably not come your way any time soon. However, if you stick with it and learn the ropes, somewhere down the line you might make a good amount of money with Teespring.
---
WHY YOU SHOULD BE CAUTIOUS
I do not like this product for various reasons. Let me explain.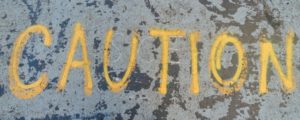 First, the manner in which Spring Profits presents itself is very misleading. The pitch video repeatedly promises embellished incomes that could supposedly be earned within 10 minutes. This, of course, is all hype, and many people could completely give up on making money online when they do not get what they were promised once they buy this product.
Secondly, the owner/spokesperson, Daniel Green, does not appear anywhere in the pitch video, and he does not exist anywhere online. There is also no proof that this person actually made the money he is talking about.
Another red flag is the use of fake testimonials to try to convince people to buy the product. All the people giving the testimonials are paid actors from Fiverr who have actually appeared in other videos for products that I have reviewed here before. This largely discredits their endorsements of Spring Profits, and it makes you wonder why the website opted to use false claims if the product had actually helped people as they described.
The video somehow skips over the fact that you will need to sell a boat load of t-shirts to come close to even making the amount of cash that they are mentioning. If you make a $10 profit per t-shirt, you need to sell 2000 t-shirts per week every week to get the $20,000 profit Spring Profits promises. Those numbers are simply off the roof crazy.  The amount of work and cash needed will be simply more than most of us can afford. It is definitely not at all as easy as Spring Profits makes it out to be.
A lot of people also fail to make any profit as t-shirt designers. The market is saturated and it is pretty hard to stand out from the crowd. Many really good graphic designers are also t-shirt designers, so it is rather hard to compete with professionals if you are a complete beginner who is hearing about Teespring for the first time today. Failure to achieve success in this line of business is also a possibility that needs to be taken into consideration.
---
VERDICT
So is Spring Profits a legitimate product? Well, on one hand, it makes lots of false claims and gives a lot of misleading information to a vulnerable audience. On the other hand, it is promoting making money on Teespring, which is a legitimate website that can actually make you money as described. It is hard to make as much money as Spring Profits described, but it is possible to make money with the methods outlined in the eBooks. This is why I cannot call this product a complete scam, but it is also not 100% legitimate.
I'll say this. If you are a complete beginner with absolutely no idea what Teespring is, the $37 eBook is a good place to start. Is it worth your $37? That is up to you. I believe that you can get all the information it contains for free on the web. But if you are too strapped for time to do the appropriate research and you have some money to spare, then by all means, go right ahead and get the eBook. However, do not get any of the upsells. I cannot stress that enough. Those are outright scams by people looking to make money off your naivety. Buy them at your own risk.
The lessons you get from the first book can help you get started with making money on Teespring. Plus, if you are not happy with what you get, or if it does not meet your expectations, you can always get your money back.
Whatever your takeaway from this review is, it is important to keep in mind that products that promise you a quick and easy means of making money are probably not providing you with all the information that you need. The only people who end up making any money, in the end, are the people who own that product. In any case, I hope that this article has been eye-opening, and whatever you decide to do regarding Spring Profits will be well-informed.
I believe in building an online business with a solid foundation. I know that there are no short cuts and that nothing meaningful can be built in 10 minutes a day. If you want to learn to make money online the right way, I believe that i can help you! I won't BS you and tell you that you will make thousands with just a few clicks. It will take work and patience. If you are willing to invest hard work and time then!
LEARN THE EXACT TRAINING THAT I HAVE FOLLOWED TO MAKE MONEY ONLINE – IT IS COMPLETELY FREE!
To your success!
Mike A