Secret Millionaire Bot is a recently launched product by Clickbank that promises to help you make up to $2,479 per day using a "secret bot". Naturally, I decided to dig a little deeper because it all sounded too good to be true. Here is what my extensive research yielded.
Product Being Reviewed: Secret Millionaire Bot 
---
WHAT IS IT?
Secret Millionaire Bot is a Clickbank product created by Charles Allen that promises to help you earn huge amounts of money using an automated bot online with little effort on your part. A quick look at the very bottom of the site where the disclaimer is reveals that Charles Allen is a pen name, so in reality, the identity of the owner is unknown.
The layout of the site looks a lot like that of other questionable sites that I have reviewed here before. At the very top of the page, you see a bunch of statements that say:
"Warning! Your access to the bot will be removed at midnight (Specific date)" This date changes constantly depending on when you access the site.
"Warning: Only few copies remain!"
"Secure your secret bot now!"
It is clear that the creators of this site want to induce a sense of urgency within you to make sure you make a purchase quickly without putting much thought into your decision. If their product was so great, they would rely on reason and not these underhanded tactics.
THIS IS MY #1 RECOMMENDATION TO MAKE REAL MONEY ONLINE – AND IT"S COMPLETELY FREE!
Below these anxiety-inducing statements, there is a timer counting down the minutes. It's supposed to show the amount of time you have left before you lose out on getting the product at that price. I decided to wait out the timer. It ticked down to zero then restarted at 30 minutes. Refreshing the page also restarts the clock. Clearly, this is once again only meant to get you to make a quick decision.
Below this, there is a long pitch video. I will break it down for you shortly.
The next section of the page has a form that you need to fill in with your email address if you want to access the Secret Bot and consequently make up to $2,500 per day. You are told that there are already 1294 people waiting for access, so you need to download the product as soon as possible. Which leaves you wondering, why do they need you when they have so many people waiting? And what makes you special to be given direct access? It just all looks a bit fishy.
Next follows what the site says are real reviews from verified users. Two of these reviewers stood out to be due to the huge amounts of money they claimed to have made. The first one, Paula Yates who hails from Manchester, UK, claims to have made over $5,000 using the Secret Millionaire Bot. The second individual is Natasha Beddingfield from Sydney, Australia, who claims to have made $200,000 in a month. Of course, all these reviews are fake, using randomly generated names. There is no way to verify their authenticity, so you can't trust them.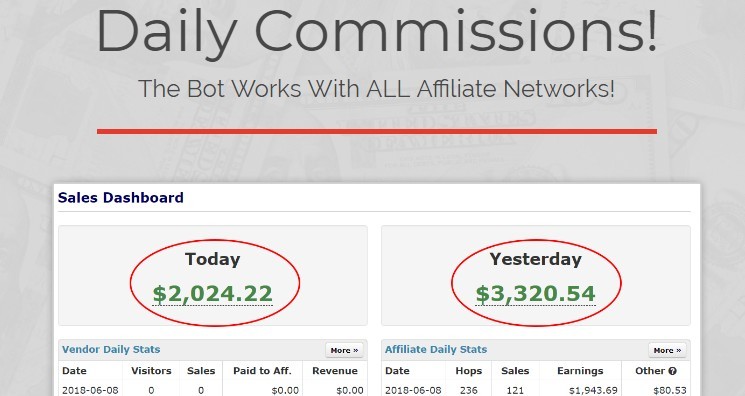 Another field comes after that where you have to fill your email address, just in case you decided to skip the first one as I did. You are requested to watch the video to find out how the product works and start making money as soon as possible. There are even several profit proofs right there to help you paint a clearer picture of what you could be missing out on if you don't sign up. They added yet another field for your email address for good measure. Makes you wonder why they want your email address so badly.
The next section is just more testimonials from Facebook and Twitter. Of course, these are all fake, with fake profile pictures and fake user names. None of those accounts actually exist. I checked.
From the FAQs, they tell you that in order to start making money with Secret Millionaire Bot, you need to join the members' area by signing up. There, you will be provided with a various methods and processes, and all you have to do is select one and follow the provided steps. You will then be ready to go in minutes since you don't need to have any technical abilities or prior experience. You can expect to start making money soon after (in days) you implement Secret Millionaire Bot.
And if you are unsatisfied with the product, you can alert Secret Millionaire Bot within 30 days after your purchase, and you will be refunded in full.
Trying to leave the site without making a purchase triggers a popup informing you that you have somehow unlocked a huge discount, and you can now try Secret Millionaire Bot for only $17!
Anyway, that wraps up the site layout. Let's look at that video now.
---
VIDEO BREAKDOWN
The spokesperson starts off by enthusiastically congratulating you on being one of the chosen ones to be let into this small group of millionaires that manages to consistently earn huge profits from the internet on a daily basis.
Next, the spokesperson tells you that your life will be forever changed adding some proof of income for good measure! The testimonials then come in fast and heavy.
The first one is from a woman who claims to have made an impressive $221,000 in just over 2 months, going on to express her gratitude to Secret Millionaire Bot for their services. Next up is a man who has been using the product for a little over 3 months, earning nearly $350,000 in profits. Although he had been skeptical at first, he is glad he made the decision to use the Bot, and he encourages potential users to sign up as soon as possible.
The next testimonial is from a woman who got a secret invitation from Secret Millionaire Bot that supposedly changed her life. She had been struggling financially, but since she started using the software, she has made $134,329.
The spokesperson then takes over, promising to reveal a "hidden key' that could potentially provide you access to a luxurious lifestyle. At this point, we are launched into a presentation of what your life could be, with scenes of lavish lifestyles with exotic vacations, fancy cars, and huge mansions. He then assures you that it is possible to make up to 1 million dollars per year using a push-button, fully automated robot.
Clearly, these people are not leaving anything to chance. They are using every (dirty) trick in the book to get you primed and ready. It is not hard to see why so many people fall for such schemes.
The spokesperson goes on to make the obligatory declaration that the video is not in any way a scam or an internet marketing get-rich-quick scheme that will only swindle you. Of course, this is what everyone out to get your money will tell you. He says that instead, the video is intended to help you earn a passive income from the internet.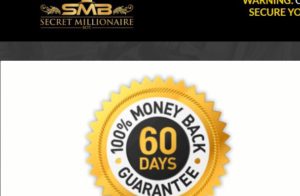 At this point, he says that if you don't reach your income goals once you gain access to the Secret Millionaire Bot, he will personally refund every last coin you spent. If you don't make thousands of dollars every day, you will get your money back. This sounds like a pretty strong guarantee, but if you look at the disclaimer, you will see that he says he is making no guarantees, so if he says anything in the video that sounds like a guarantee, it doesn't count.
THIS IS MY #1 RECOMMENDATION TO MAKE REAL MONEY ONLINE – AND IT"S COMPLETELY FREE!
He finally introduces himself as Charles Allen, the creator of the Secret Millionaire Bot, or simply the Bot. He describes it as a software that is allowing normal people to make incredible online profits. He claims to have used it himself to make a fortune from the internet, all completely on autopilot.
He then asks you whether you are in a tough financial situation that you need to get out of. He says the solution you have been looking for lies in the Bot because it will allow you to make a decent income from the comfort of your home.
Next, he offers an explanation of how the bot works. He says that the Secret Millionaire Bot was created and improved on by himself and a group of digital marketers, statisticians, and programmers from world-renowned firms. They created a software system that is completely automated and that is commonly referred to as a "robot", and this system is able to identify the best opportunities for profit on the web.  Next, it takes these opportunities and duplicates them onto your site. Of course, none of this makes any sense.
You don't have to do any of the heavy lifting since it is done for you. Just follow the directions you are given once you get to the members' area.  That is all you have to do to duplicate the success of those that have come before you.
He says the Secret Millionaire Bot is the first software because it has the ability to help you make major profits. He then claims that the system has the possibility of turning the online world on its head. Because of this, he and his associates have remained tight-lipped about the product.
I hit pause at this point. So what have we learned about the product? Nothing. All we know is that it is a "system that identifies the most lucrative money-making opportunities on the internet, then targets these opportunities and copies them into your account." What does that even mean? If you think about it, you will realize that "Charles Allen" is saying a lot of things but actually telling us nothing about his product. He is telling us nothing because there is nothing to say.
I hit play and kept watching.
The product was apparently created 2 years ago, and it remained a secret until very recently when the owner and his associates made the decision to go public. This was motivated by the fact that they had already made their millions over the 2 years, and as they continue to do so, they have decided to share the software with the rest of the world. How kind of them.
For the final few minutes of the video, Charles insists that if you want to access the Bot, you need to fill your name and email in the provided boxes on their website page, then pay a small one-time fee. Then he says you need to jump on this chance as it is an opportunity that will not come again. He says by clicking the button on the page, you could be making money by the end of the day.
From my past reviews you know where I stand about giving these types of folks your email address. These last pleas are simply him making sure that even if you do not purchase the product, you get onto their mailing lists, which they will sell to third parties and spam you with their product promotion emails for the rest of your life.
---
HOW DOES IT REALLY WORK?
"Charles" obviously wasn't telling us how his Bot works, so I did a little digging of my own. Here is what I found out.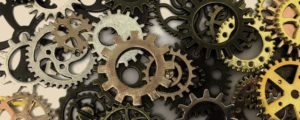 Secret Millionaire Bot is a system that provides with you with basic training on how to make money with affiliate marketing. The product initially costs you $37, but for details on how to make even more money, there are upsells that will cost you up to hundreds of dollars, and they will push these to you even more aggressively than the initial $37 product.
So, no bots here whatsoever. Just a simple training course that obviously didn't take much effort to make.
Then you encounter your first up-sell.  It is $147 for the "Pro" version which is just some sort of accelerator allowing you to double your earnings in half the time. It is downsold for $97.
The next up sell costs $147 for the Auto Profit Replicator which promises a thousand times your earnings with free traffic.
The last up sell is by far the most expensive, costing $497. It says you can get an assured done for you traffic system.
When you sign up for the members' area, you are told you need to follow a number of steps to get the product to work. These are the steps provided:
1. Watch the welcome video provided on the page
2. Register for the VIP member's workshop. The workshop is by John Crestani, a renowned online marketer who has managed to earn substantial amounts of money through affiliate marketing. Obviously, you have to buy John's course in order to find out how he did this.
3. Activate your exclusive free website for VIP members. "Activate" here simply means spend more money. The "free" website is also actually not free. You still have to pay for hosting and for a domain name
4. Click on the "highest recommended" online product. There is a button provided on the page, and when you click on it, you will be redirected to the Bullet Proof Profits page. I have reviewed Bullet Proof Profits here before. It a similar product to this one and uses basically the same approach to selling!
By now you realize that this section has nothing to do with the product. It is merely a tool to drive traffic to another product and earn some commissions from a few other products while at it. When you register for the John Crestani workshop, the makers of this product make money through affiliate commissions. They also make money when you create your website and when you buy Bullet Proof Profits. It's quite brilliant, really.
Below these steps, there is a section that caters to training you. This is what you get for your $37. The training is done through several videos:
1. General knowledge on what is Instagram and how it works
2. Tips on how to sell on Instagram
3. Building your Instagram brand
4. Creating an Instagram business account
5. Five ways to make money on Instagram
6. How to use drop shipping on Instagram, and how to create order forms
7. This module walks you through how to use the Bot for Instagram, taking people to your lead capture page, and consequently your affiliate website, and then earning a commission.
8. Affiliate marketing case study
9. Growing your following on Instagram, and getting sponsored posts
So you will be making money using Instagram. What happened to the system that finds the best products and earning methods on the web, and then targets these opportunities and copies them into your account? If the John Crestani workshop and Bullet Proof Profits is what they meant by this, it is really laughable.
The next section tells you that you have to buy the upsells if you want to access more information. So get your wallet ready and buy the Millionaire Bot Pro for $147, the Auto Profit Replicator for $147, and the $497 done-for-you traffic up sell.
Below this, there is a contact support button where you can reach Secret Millionaire Bot and their affiliates for either billing, upgrades, or technical support.
A look at the disclaimer further reveals even more interesting things about this product:
• The material provided on the site should not be interpreted as a get-rich-quick scheme since the level of success you could potentially achieve entirely relies on your skills, trading knowledge, financial resources, and the time you devote. As a result, the earnings that are promised on the site are not guaranteed.
• The claims made, or "forward-looking statements" are only meant to give the company's expectations or forecasts of future events, so they should not be strictly identified as historical or current facts.
• Any and all claims made by Secret Millionaire Bot are only meant to provide projections of earning potential, and although the statements are considered accurate at the time they were written, they may no longer be current or in the future.
Simply put, the disclaimer is informing you that you should not take any of the promises made in the video seriously. This way, Secret Millionaire Bot has preemptively removed itself from any blame you might want to place on it in case you fail to make the huge amounts of money they guaranteed you would.
---
WILL IT MAKE YOU ANY MONEY?
I honestly do not think you can make any money using a product like Secret Millionaire Bot. In fact, you will actually end up losing money. It should be clear by now that the only people who will make money with this product are its creators.
I am not a fan of products that give you a tiny portion of what they say they can do, and then hide major elements of the products behind upsells, forcing you to purchase them to get the full value. You should know that the Clickbank 30-day money back guarantee on these products only covers the initial purchase amount and not the price of the upsells. So if you buy the $497 up sell and you are not happy with it, you will have lost almost $500.
Affiliate marketing is a proven system to earn an income online.  You promote products to your audience and get paid a commission for every purchase they make. To get started, all you have to do is select a niche you are familiar with, find products in that niche with an affiliate program, then build a website and start promoting these products. You need a website because traffic is the lifeblood of your business. You have to attract as many visitors to your site to increase the chances of your products being bought.
Secret Millionaire Bot provides you with some basic training on affiliate marketing with Instagram. When you look at it from this perspective, it does offer some value. However, it negates all the good by outright lying to its audience and using underhanded tactics to get as much money from them as possible.
The levels of income that are promised on the Secret Millionaire Bot web page and video are wildly exaggerated, especially when you keep in mind the fact that they promise you can start earning this much within mere days of joining their program.
It should be obvious that in order to achieve such levels of success, you will need way more than a few video tutorials. What you earn entirely depends on the skills that you put to use, a sufficient understanding of how affiliate marketing works which you can only get through experience, considerable financial backup, and the time that you put in to make it all work. It is not as easy as it is made out to be. Unless you are willing and ready to put in some effort and hard work this will not work.
Furthermore, everything they have put an exorbitant price tag on is available for free online. If you already have access to it, is it really worth spending your money on?
---
VERDICT
Secret Millionaire Bot is a product that I absolutely do not recommend for various reasons:
– The people behind it are shady, hiding behind pen names.
– They use fake testimonials because no one who has used this product has found success with it.
– They make wild claims that cannot be backed up and shield themselves from liability with a carefully worded disclaimer.
– The product is very misleading in the way it represents affiliate marketing a get-rich-quick scheme
– There are several upsells that are not covered by the refund policy which contain vital information that is necessary for the first base product to work
– The price tags of the upsells are prohibitively expensive, which only goes to show that these people are after your money and nothing else.
And these are just some of the few reasons why I do not like this product. I do not think you can make money off this product, and I do not believe that was ever the intention of the creators of this product, so I cannot endorse it.
The good news is that this product is offered by Clickbank which forces the vendors to offer a money-back guarantee!  You can always salvage your investment if you need to.
Affiliate marketing is a legitimate way of making money online. However, just like any other business model, it takes some time to build up and a lot of hard work on your part. There are some skills to be acquired along the way as well, and you should definitely be willing to learn and grow as you build your business from the ground up.
THIS IS MY #1 RECOMMENDATION TO MAKE REAL MONEY ONLINE – AND IT"S COMPLETELY FREE!
I hope my Secret Millionaire Bot has opened your eyes to everything you need to know about this product. Whatever you choose to do next, at least you will do it while being well-informed.
To your success!
Mike A
P.S.  Leave me a comment or question below and I will get back to you as soon as I can!