I first heard about this product recently from an email I got. It is a product from Clickbank that promises to help you make thousands of dollars every day. Immediately after I heard that claim, alarm bells started going off in my head. I have seen so many such products making outrageous claims that are impossible to deliver upon. Nevertheless, I decided to give it the benefit of doubt and dig deeper. I have compiled everything I found out into this Affiliate Cash Club review. Let's get started!
Product Being Reviewed: Affiliate Cash Club
---
WHAT IS IT?
Affiliate Cash Club is a Clickbank product owned by Jordan Mathews, who is also its spokesperson. He claims to make up to $4,784.72 online on a daily basis using this product. The product is actually a collection of lessons on how to make money with affiliate marketing.
The website layout is simple, looking eerily similar to that of several other such sites that I have reviewed here before. At the very top is a bold claim by the owner, saying that he makes thousands of dollars daily, and he can help you do the same too in under five minutes and 14 clicks. How do these people come up with these figures?
Beneath this, there is the video pitch. I will break it down for you shortly because I know how much everyone hates these long videos that say in 20 minutes what could have been said in two. Don't worry, I sat through it so you wouldn't have to.
Next, you will find info fields where you are required to fill your name and email address, and below that, a big blue button for you to click and access the product for $37.
The next thing you see are testimonials from supposed uses who have made profits from using Affiliate Cash Clubs, ranging from $314 to $2,611, and all within a day. Then comes the usual 100% money back guarantee within 60 days, as well as an assurance of a completely secure checkout.
As mentioned earlier, here is a breakdown of the video:
---
VIDEO BREAKDOWN
The video starts by congratulating you on receiving an invitation from one of the spokesperson's "closest and most trusted associates", and then you are told that you have the chance to access the done for you income generating system that is continuing to turn ordinary people into millionaires.
HERE IS MY #1 RECOMMENDED AFFILIATE MARKETING TRAINING COMMUNITY 
According to the speaker, existing users of the system are earning upwards of $35,000 in a single month without  experience or special skills. He then displays his daily income proofs as he promises to show you exactly how he made these profits so that you can effortlessly replicate his success.
He then assures you that you don't need any specific experience, knowledge or tools to get started. Using the product, you'll start earning from the very first day.  In fact all you need to do is to put in just a few minutes of work every day. I couldn't help but laugh out loud at this.
The video then cuts to testimonials.
The first one is from a woman who claims to have made $20k within two weeks of using the product, going on to thank the system for helping her to pay off her credit card debts and finally open a savings account.
The next one is from a guy who claims to have made $102,778 in just three months, and all he had to do was spend a few minutes on his laptop. He praises the system for allowing him to make money effortlessly.
Finally, the last testimonial is from another supposed user who claims to be able to make money with Affiliate Cash Club from anywhere around the globe. She even mentions a few exotic locations that she has visited thanks to money she has earned from the system.
The speaker then resumes to assure you that the bold claims made by the users are all true, unlike other scams that you might have encountered on the internet. It's almost like he is reading your mind, right? Almost as if he expects you to be cautious because he is using the same exact formula scam sites use.
He insists that absolutely everything he shares is 100% legal and by the book, so there is no need for you to worry. Which is exactly what everyone else also says. The spokesperson then goes on to say that his product has nothing to do with Bitcoin or binary options. Again, this is almost word-for-word what these sites say.
At this point, he introduces Affiliate Cash Club as a way to make money quickly and easily without having to put in a lot of work. He claims to have made well over 2 million dollars using the Affiliate Cash Club system. To prove this, he displays more impressive income statements and earnings on his Clickbank Master Account. He says that by the end of the presentation, you will be in possession of the exact system that he uses, and in no time, you will be making a fortune too.
He then tells us what affiliate marketing is. He describes it as a type of online marketing where you make money from the sale of someone else's products. He gives an example of a YouTube video where the creator makes reference to a book, a dietary supplement or any other product for which they have a purchase link below the video. If you are directed to the product advertised by the YouTube creator from their unique link and you make a purchase, they will get a percentage of that sale. I have to agree with him on that description of affiliate marketing.
You earn a commission on sales made by promoting other people's products. I should also mention that it transcends YouTube videos, and you can make as much money as you want through affiliate marketing. Affiliate marketing is one of the few online business models that can actually allow you the freedom to be your own boss and run your business as you see fit.
He says that affiliate commissions can vary from a few cents to thousands of dollars. Commissions can be set at varying percentages, and the higher the percentage, the more money you make from selling a given product. This translates into the profits you make from affiliate marketing. Again, I agree with him on this.
The speaker then says that with Affiliate Cash Club, you don't have to create any videos or do anything complicated. With its done-for-you system, you'll be using far easier methods to earn profits from affiliate marketing. He says that there are so many companies that pay out commissions to affiliates, such as giants like Amazon, Clickbank, and Bluehost. He assures you that even a fraction of the profits that are to be made from the billions of dollars these companies make is a lot of money.
He says that he believes affiliate marketing is an easy profit method because you make money from someone else's hard work. You don't need a company, a product, or a website to do it. All you need to do is direct a customer to someone else's product and then you take a percentage share of any sales made. I strongly disagree with him on this point. Affiliate marketing is not as easy as he is making it sound. It takes a lot of work and requires you to put in a lot of time building your business. And you definitely need a website to do it effectively.
He then compares using Affiliate Cash Club to the more traditional ways of making money online that require a lot of hard work, money and time, saying his system is effortless and financially beneficial within a short period of time. He says he knows this because he has personally tried everything to make money online, and it wasn't until he discovered the product that he became successful.
At this point, he introduces himself as Jordan Mathews. He says that he is not a marketing guru, nor has he had experience working for a marketing firm. In fact, he didn't even go to college, yet he has managed to amass millions of dollars with Affiliate Cash Club.
Next comes the personal story. This is where he tries to be relatable and to make you feel that if someone in his situation could find success, so can you. This is how his story goes:
Six years ago, he lived a modest life with his wife and kids. He had a decent job working in a call center that didn't pay well, but it was enough to get him and his family by.
One day, his wife suddenly fell seriously ill. She required supervised health care. By the way this is a very common theme.  Same thing was said and highlighted in my cb cash code review. Anyways, I digress!  This hardship served as the motivation for him to find ways of making a lot of money fast. He turned to the internet where he discovered affiliate marketing. Curious, he did some research and decided he could make money this way.
He first tried Amazon, but the startup process proved to be too baffling, and he wasn't sure of what to sell. He moved on to Shopify, but he encountered similar issues. This went on for a while, and at one point, he even tried making his own website. At the time, he felt that breaking into e-commerce would require a lot of hard work, money, and technical know-how, yet he did not have the time.
One day, after a particularly hard day, completely by chance, he stumbled upon an email from an affiliate marketer who led him to discover the Affiliate Cash Club. As a newly minted affiliate marketer, he didn't have to build a website, create a brand or figure out what products to sell. He simply served as a middle man between the vendor and the customer, and in turn, he made hefty profits right away. I think Jordan slipped up a little here because when he introduces himself, he claims to be the creator of Affiliate Cash Club. How can someone else introduce him to his own product? Moving on.
In his first week as an affiliate marketer, he made $10,000, and all he had to do was work for only ten minutes on a daily basis. After 3 weeks of witnessing consistently high profits, he quit his job and became a full-time affiliate marketer. He says that by now, he has made more than enough money as it is, and he is now ready to give you access to the exact Affiliate Cash Club system that he utilized to make a fortune.
Of course, this is how all these stories go. Someone is down on their luck, they discover a "secret profit-making system" by chance, make a bunch of money off it, then decide to be benevolent and help other people make money too, out of the goodness of their hearts. But of course, they won't help everyone find success, just a few people who hurry and sign up first, "before the website gets pulled down". And to get access, you have to pay some money to cater for "administration costs" or something similar. They are never benevolent enough to pay out-of-pocket. Also, notice how all we know about this product is that it is an affiliate marketing product. He hasn't really talked about the product or how it works because there is nothing to talk about.
According to Jordan, you will discover exactly how to get started as an affiliate marketer with Affiliate Cash Club without any special equipment or skills. All you need is an internet connection and a laptop. With the provided system, expect to be up and running in less than 30 minutes and earning money within the same day. The $37 is a one-time payment, and if you are skeptical about the product, there is a 60-day money back satisfaction guarantee. Again, there is no mention of what you will be promoting, what platform you will be using, commission rates, or pretty much anything that you actually need to know about this product.
Jordan completes his pitch by saying that you need to fill in your details and sign up on the Affiliate Cash Club page immediately to gain access to the system. He adds that the system has only been shared with a handful of lucky individuals in order to preserve its efficiency. Apparently, the system won't be around for too long, so you need to sign up immediately or risk being locked out.

HERE IS MY #1 RECOMMENDED AFFILIATE MARKETING TRAINING COMMUNITY
---
HOW DOES IT REALLY WORK?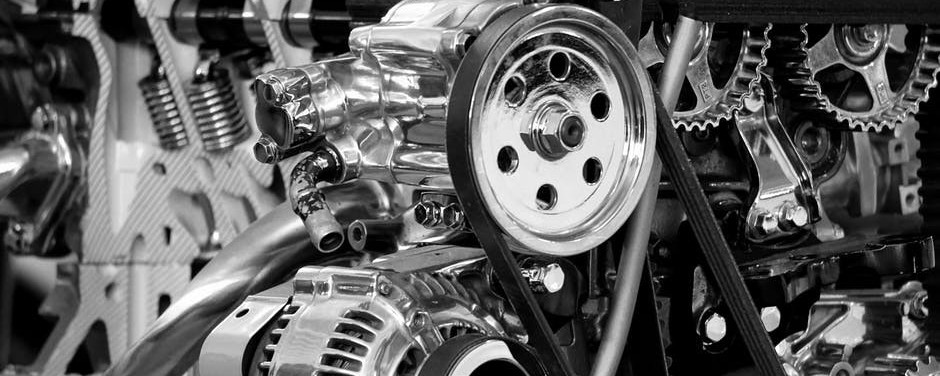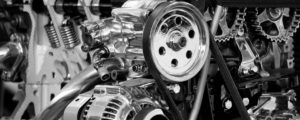 Affiliate Cash Club is a product that will cost you $37 to buy. With it, you will learn the basics of making money with
affiliate marketing
. There are also several upsells immediately after you buy that supposedly teach you more advanced affiliate marketing secrets. Be sure not to buy any of these, because besides being very unreasonably high priced, they are not covered by the money back guarantee so you will not be getting your money back if you don't like what you get.
Buying the product grants you access to the members' area. Here you will find the upsells, which, when combined, cost over $800. You will also see the various lessons on how to get started with affiliate marketing. Another thing you will realize is that the "free website" they promised to hook you up with to get you started with affiliate marketing is actually not really a free website. You have to buy a domain and pay for the hosting fees.
The lessons are simply very basic guidelines on how to get started with affiliate marketing, and the information is also quite general and not tailored towards a specific platform like Amazon. So what they are basically saying is, here is a method that people use to make money with. Take it and find a platform you like and try to make it work for you. There is no step by step guideline, which means once you buy it, you are on your own.
I also took a closer look at the fine print of this product. Here is what I discovered:
The disclaimer says this:
• Although every effort has been made to accurately represent the product, there is no guarantee that you will earn any money through the techniques provided in the product
• Examples provided in the video or the website are not to be taken as a promise of earnings. How much you will make using this product entirely depends on how you use the products, ideas, and techniques that have been provided.
• There are no guarantees that you will achieve the same level of success as those of Affiliate Cash Club members'
Basically, you probably won't make any money with this product, and if you don't make any money as they promised, you can't legally hold it against them.
The privacy policy says this:
• The details that you provide when you sign up such as your name, phone number, an email address may be used with a small number of third parties and coaching partners who may at one point or another offer a related service.
• To access the information that Affiliate Cash Club holds about you, a fee of ₤10 will be charged.
• Affiliate Cash Club cannot guarantee the security of your data when it's transmitted to their site, so any transmission is at your own risk.
Basically, once you give them your information, they will sell it to whoever they want, and you will be spammed for as long as your email address exists.
---
WILL IT MAKE YOU ANY MONEY?
Affiliate marketing is a legitimate way of making money online. Many people use it to make a considerable amount of money consistently month after month. In fact, it is possible to completely replace your current income and become a full-time affiliate marketer.
Check out this article I wrote about Affiliate Marketing and How it Works if you want to learn more!
However, what Affiliate Cash Club fails to mention is the fact that being successful as an affiliate marketer takes a lot of hard work and a lot of time put into your business. You will never make any money by working for 10 minutes every day.
Affiliate marketing is the business model I use in my own business, and I can confidently tell you that although the rewards are great, the work you put in is directly proportional to how much you make.
Furthermore, the huge earnings that Jordan Mathews shows are exaggerated, and the testimonials we are shown are all from paid actors. They also make it sound like anyone can pick up affiliate marketing today and start making money by tomorrow, which is an outright lie. I do not like products that mislead people in this manner at all. It is people and products like these that give legitimate internet marketers a bad name.
They also gloss over a lot of things when it comes to affiliate marketing. There is no mention of the hard work this business needs, and there is also no mention of how to deal with competitors anywhere in the video, especially when you are new to the field. Affiliate marketing has been taken up by many people who intend to make money online, and you are bound to encounter competition along the way. A competitor will obviously have an impact on how much commission you are making, so learning how to deal with them is essential to your success.
Traffic is also a huge deal in affiliate marketing, but it is not mentioned anywhere in this product. The kind of traffic you receive affects how much money you make. Having a few simple guidelines and a few video tutorials may not be enough to show you how to direct traffic to your affiliate links and subsequently earn a commission when customers click on it and make a purchase.
You might learn some useful information from the guidelines and tutorials provided by Affiliate Cash Club and even make money, but it definitely not worth it in the long run.
---
VERDICT
I do not think Affiliate Cash Club is an outright scam because it provides some guidelines that may be useful as a launching pad into the world of affiliate marketing, although to a very limited extent. Furthermore, there is the 60-day money back guarantee which means that you could always ask for a refund if you feel like it's not working for you.
However, I do not like the manner in which the product is presented. The earnings that users of Affiliate Cash Club in the video claim to make are impractical and misleading. For instance, remember the woman who claimed to have made $20k in two weeks by working for only ten minutes a day? That's $20k in 140 minutes or 2 hours and 20 minutes. Who comes up with this stuff?
Furthermore, the income proofs shown are just random impressive figures that were in no way connected to Affiliate Cash Club. If you are going to show income proofs, show verifiable figures and I'll happily buy your product.
The Jordan Mathews guy also does not exist. He appears nowhere in the video, and there are no social media pages of a Jordan Mathews that is associated with Affiliate Cash Club. Which means the identity of this product's creator is a mystery.
I also recognized many of the people giving testimonials from other such videos I had watched before. They are all paid Fiverr actors, and that says a lot about Affiliate Cash Club.
So what is my final take on this product? Would I recommend it? Absolutely not. Although there is some value to be gotten from the initial $37 lessons, they are not worth the price. You can get everything they say for free online. As for the upsells, don't even go there. The creators of this product are clearly only out to make money off you.
Whatever you decide to do, I hope this Affiliate Cash Club review will help you make an enlightened decision.
I don't believe in push button solutions or immediate profits. I learned the hard way that they do not work.
HERE IS MY #1 RECOMMENDED AFFILIATE MARKETING TRAINING COMMUNITY – AND IT IS COMPLETELY FREE – YOU HAVE NOTHING TO LOSE SO CHECK IT OUT NOW!
To your success!
Mike A