We've all encountered them at some point; products that claim to provide some "secret" way to earn a large amount of money online. Although they are almost always scams, people still fall for them for some reason. It is in our nature to be hopeful, I guess.
One product that fits this definition perfectly is Home Cashflow Shortcut. I discovered it recently and immediately knew that its claims of giving you the top-secret shortcut to earning large sums of money daily while working online without any prior experience was all hype.
If you're here, it means you are probably looking for unique ways you can use to make some money online, and you are looking for a sure-fire way to differentiate the true opportunities from the BS. I will try to help you achieve this goal as best as I can.
So, is Home Cashflow Shortcut a scam? Well, this honest unbiased review will help you figure that out. By the end of it you will be able to determine whether this program is a good business opportunity for you or not.
Let's dive right in.
---
WHAT IS THE HOME CASHFLOW SHORTCUT SYSTEM?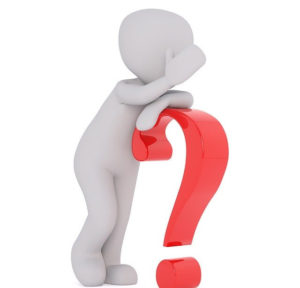 Who would not be thrilled to have a system that can make them thousands of dollars a month while working from home? That is exactly what the Home Cashflow Shortcut system promises.
However, when you dig a little deeper, you will realize that the Home Cashflow Shortcut system is just a funnel for The Super Affiliate Network. The way it works is, they convince you to sign up for a product that will make you rich, then when you buy into their sales pitch and pay the $27 signup fee, you get redirected to the Super Affiliate Network.
So why does the Super Affiliate Network have to hide behind other products? I'll let you figure that out for yourself.
---
WHAT IS HOME CASHFLOW SHORTCUT ALL ABOUT?
Home CashFlow Shortcut is basically a Super Affiliate Network landing page. It will entice you to sign up and join the program with promises of easy money, but once you do you will realize that you have just joined another MLM that can never guarantee your success.
The Super Affiliate Network is a high-price affiliate marketing system. You have to pay to join it and you have to invest a lot of your own money into it even before seeing any results. The idea behind it is to convince people to buy products from them, promote these products, and earn a commission whenever a sale is made.
---
HOW DOES THE CASHFLOW SHORTCUT WORK?
According to the salesperson behind the pitch video, Keisha, when you use Home CashFlow Shortcut, you can earn daily commissions of between $500 and $2000. She says it is the perfect way to start earning massive profits and make your dreams come true.
She claims that this is a revolutionary program that has helped many people become wealthy. All you have to do is join the Home CashFlow Shortcut system, buy their products, and begin the promotion to earn your commissions.
It will cost you between $27-$37 to join the program. However, once you do, there are many costly upsells that you will be forced to purchase before you can start seeing any income. However, quite conveniently, no one tells you about them in the sales pitches.
I also noticed a lot of red flags with this product. Here is a breakdown of some of them:
Nowhere on the website are you told who the owner of this program is. It is also impossible to know anything about "Keisha", so no one even knows if she is a real person or just a pen name. From my experience, though, the people behind these products usually hide behind pen names and fake personalities to protect themselves from liability.
Although Keisha does not reveal it in the video, we know that this system is part of the very high price program, the Super Affiliate Network.
The Home CashFlow Shortcut is advertised as a get rich quick program that does not require any effort from you. Apparently, anyone can use it to make thousands of dollars every day.
While it is not a bad thing to say that your product helps people make money, it is a whole other thing to lie about those profits. I mean, some of the testimonies of the people who claim to have found success using this product are just laughable. For instance, one member called Miles claims that he earned $495,000 in one day using Home CashFlow Shortcut. Who knows, Miles could be the richest person in the world by now.
Sadly, there are a lot of people who are easily impressed by these lies, and these are exactly the kind of people that this product is targeting.
Home CashFlow Shortcut will redirect you to the Super Affiliate Network, where members are trained on various aspects of affiliate marketing. However, this training places a clear emphasis on buying ads and spending a lot of money before you can start making any money back.
While it is possible to make money this way, it is more of a gamble than anything else. If you spend $1000 on ads, you might make $1500 or $500 or nothing at all, especially if you are just a beginner who has no idea what they are doing.
On the other hand, if affiliate marketing is done the right way, it will take much longer than a few days to build your business, but once your business grows, it can make you an unlimited amount of money because you put in the work and learned everything you could about the business. You will make smarter decisions, and your business will have much stronger foundations.
The Super Affiliate Network clearly does not want you to think too much about this, so they skip this part entirely in their training. They just need you to be open to spending as much money as you can so they can make even more money.
Both the Super Affiliate Network and the Home CashFlow Shortcut program get expensive really fast. They may look cheap to buy into, but they have several expensive upsells and upgrades that you absolutely have to purchase if you want to see a single penny in commissions.
The High Cost Of The Program
The actual cost of this system, including the purchase price, the upsells, and the implementation of paid advertisements, is extremely high. We are talking about thousands of dollars before you even see your first commission.
When you consider the fact that Super Affiliate Network clearly states in their disclaimer that most affiliates make less than $300 a month, you realize that these people do not want to help you. They just want to make you give them your money.
No legit program will make you spend this kind of money to be successful. So, when you encounter a business or program that wants you to make huge deposits first, it should be a huge red flag.
---
CAN YOU MAKE MONEY WITH HOME CASHFLOW SHORTCUT?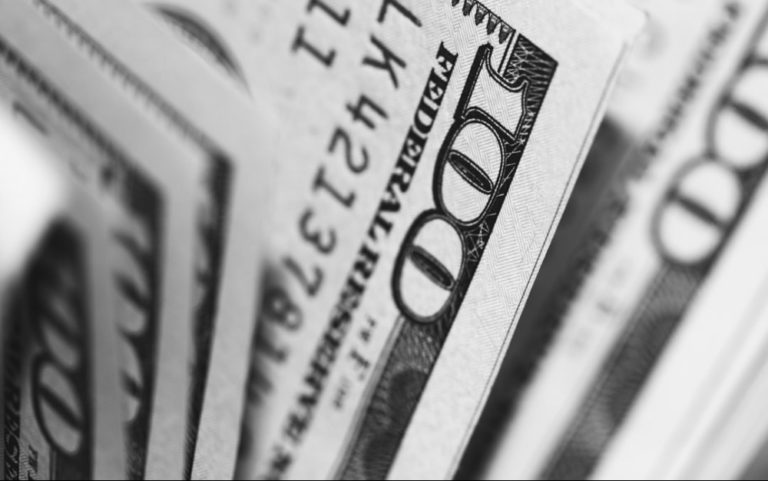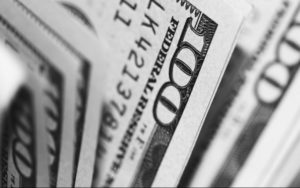 Like I mentioned, Home CashFlow Shortcut is a Super Affiliates Network program. It is true that some people have made money with this product. Some have even found massive success with it. However, you should know that not everyone who uses this program makes money with it. Very few people end up making back their initial investment, and majority of customers who use it will lose their money. The only people who make a profit with it are top tier people in the company.
So, if you have been thinking about investing your money and time in either of these programs, think twice. Anyone who promises to help you make thousands of dollars a day without doing a thing is lying to you.
---
PROS
The startup price is affordable
Members are given real training
There is a 30-day refund policy for members who join and end up unsatisfied with the product.
You can earn affiliate commissions by advertising this program
---
CONS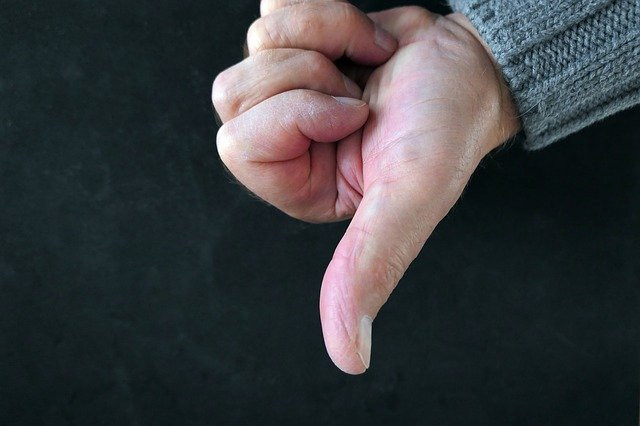 The actual startup costs can reach as much as $ 12,000 before you can begin earning profit
Lots of extravagant and unsupported claims
Misleading testimonials
The sales pitch is designed to make you feel like you are missing out on something if you do not keep upgrading your membership; "If you do not sign up for the next level of membership you are throwing $ 60,000 overboard"
The "free trial" is meant to dupe people into signing up. It promises 14 "trial" days, but the fine print gives you only 72 hours to cancel. This means if you sign up for the free trial then change your mind before the 14 days are up but after more than 72 hours, you will be charged as if you had bought the product.
---
WHAT I REALLY THINK ABOUT THIS PRODUCT
I believe the Home CashFlow Shortcut is just another get rich quick scheme that was designed to trick you into spending your money on it. If you buy this product, you will only end up losing a lot of your hard-earned cash.
A lot of people have fallen into traps like these. I can only hope that you make the right decision after reading this post.
Experienced affiliate marketers will tell you that the promises this product makes, such as giving you the shortcuts to making money overnight, these promises do not make any sense. You will lose money when you pay for such products. Real success takes time, and if you are not willing to work hard and dedicate your time to any business, you will never find success with it.
Super Affiliate Network is a known MLM product that recruits people and gets them to make money for the guys at the top. A lot of people know to stay away from such schemes. They make it sound so easy and enticing, but once you sign up and hand over your money you will be in for the shock of your life.
The only good thing about this program is that they offer legitimate training that can be implemented in the real world. However, most of these lessons are also available for free on platforms like Youtube, so instead of losing your money with Super Affiliate Network, go watch a few Youtube tutorials, start implementing what you've learned, then build your business from there.
---
TIPS ON HOW TO AVOID FALLING FOR ONLINE SCAMS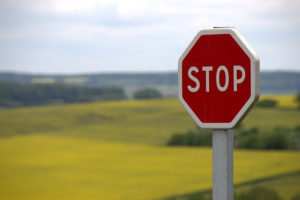 Be informed before making any purchase. Read other people's opinions and look for information about that company. If you find anything suspicious or you don't find any information at all about the company, don't get involved with them.
Be suspicious when the price is too high. Take your time to investigate the truth of this company and the product before making a decision.
Make sure they comply with the law. All such programs must comply with the Law. Their privacy policy and terms of use must be easily accessible and clearly state what they intend to do with the data you provide.
Check the URL info to make sure that the website is a https site and not simply just http. Https sites are more secure, and although this tip is not 100% foolproof, it will help you escape a lot of scams.
Only use prepaid cards or cards in which you have very little money to make online purchases.
Save the invoices for all your purchases and the confirmation emails of your order.
The truth of the matter is that these internet scams are not going anywhere any time soon. People are always thinking of ways they can use to take advantage of innocent people, so it is up to you to educate yourself and remain vigilant so as not to fall for such scams.
---
WHAT IS BETTER THAN HOME CASHFLOW SHORTCUT?
Affiliate marketing is a real business opportunity that can help you make money online – as long as you do it right.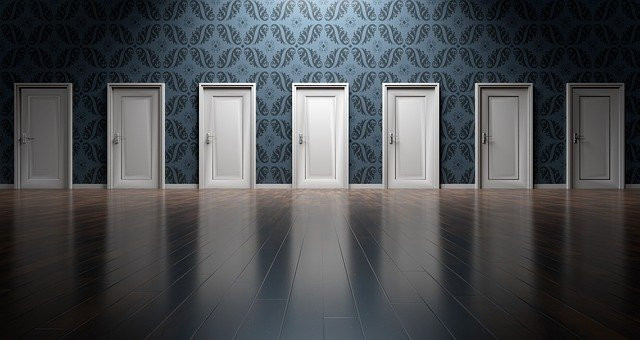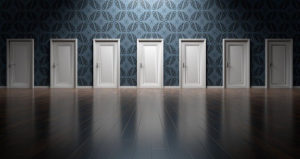 The beauty of this business model is that it does not require large amounts of cash to get started. It also allows you to pick your own products and promote the things you actually like. So, whoever tells you that you need thousands of dollars to buy products and run ads to keep your affiliate marketing business running is lying to you.
The good news is that if you are truly interested in getting into affiliate marketing, there is a great product that can help you do exactly that. That product is Wealthy Affiliate.
Wealthy Affiliate is an affiliate marketing community that teaches you how to do affiliate marketing right. You can apply the lessons learned on this platform in any affiliate marketing niche you want to pursue. You can promote any product you want.
LEARN MORE ABOUT WEALTHY AFFILIATE AND AFFILIATE MARKETING
Plus, it is absolutely free to get started with this program. All you have to do is sign up for a free account and get started. Try it out for a few days and see everything this platform has to offer. If you like what you see, you can then upgrade to the premium membership and access even more features.
However, if you are pressed for cash, you can keep your free membership as long as you would like and still gain quite a lot of value from it.
This is why I highly recommend Wealthy Affiliate to anyone who is interested in learning how to start a real online business. The training and tools it offers, along with the amazingly supportive community, is everything you will ever need to navigate through your affiliate marketing journey and eventually find true financial freedom and success.
CHECK OUT ALL THE BENEFITS YOU WILL GET AT WEALTHY AFFILIATE
---
FINAL THOUGHTS
Having access to a program that can make you thousands of dollars a day with zero effort, almost like a free money ATM, sounds pretty exciting. Of course, we'd all want something like that.
However, such a thing does not exist and anyone who tells you otherwise is lying to you. There is no such thing as free money. The promise of overnight wealth is just a marketing gimmick that some of these internet marketers use to get your money.
Finding success online takes a lot of work. It is also a long journey that requires you to always be open to learning new things. As long as you are willing to put in the time and effort, you will find success.
I admit doing this is easier said than done. That is why you need a reliable partner by your side that will hold your hand and walk you through every step of the process until things start to work out. For me, that partner is Wealthy Affiliate. I highly recommend this product because I honestly believe that it can help you find real success as an affiliate marketer. It may take some time, but it will happen eventually, as long as you are consistent, hard-working, and dedicated to your business.
I hope you take me up on my recommendation to consider Wealthy Affiliate.  If you join, I will be on the other side to help you on your journey of creating a REAL online business
CHECK OUT WEALTHY AFFILIATE NOW!
To your success,
Mike Aha
MORE HELPFUL POSTS
What Is Affiliate Marketing And Does It Work?
Affiliate Marketing vs. Network Marketing
Why Multi Level Marketing Does Not Work?