Kindle Money Mastery is a product that has been around since 2013. It promises to teach you how to go about self-publishing books on Amazon Kindle and get lots of passive income from it, without even writing the books yourself. The latest version, Kindle Money Mastery 2.0, is supposed to fine tune and fix any issues the first version had, and make it even better. So, it is a legitimate product? Can you actually make money with it? Check out my Kindle Money Mastery 2.0 Review to find out!
.
Product Being Reviewed: Kindle Money Mastery 2.0
---
WHAT EXACTLY IS KINDLE MONEY MASTERY 2.0?
Kindle Money Mastery 2.0, also called K Money Mastery 2.0, is a product created by Stefan James Pylarinos that claims to have been specifically designed to teach you how you can start earning a six-figure monthly income writing and publishing eBooks on Amazon. You don't even have to be a good writer because you can outsource all content creation tasks elsewhere for cheap.
The website looks a lot like other such sites that I have reviewed before. There is the usual sales video with over the top claims, testimonials and pitch, with an ask of $97 for the product. Stefan James Pylarinos insists that he is different because he is a real person with a face selling a product that he uses himself and one that he knows works well. In his opinion, selling Kindle books on Amazon is the easiest way to make quick cash online.
It is possible to make a six-figure monthly income from Amazon. Many people have done it before, and many more are doing it today. However, it is not as easy as K Money Mastery 2.0 makes it sound. It takes a lot of time, effort and dedication to get there. It may be years before you see that sort of income. Contrary to popular belief, all online businesses need to be slowly built up, just like any other normal brick and mortar business.
What Kindle Money Mastery 2.0 essentially is, is an online course to teach you the basics of writing and publishing books on Amazon. The goal here being to write as many books as possible in as many niches as possible and make as much money as possible.
---
HOW KINDLE MONEY MASTERY 2.0 WORKS
When you sign up for Kindle Money Mastery, you are immediately given access to 16 video lessons. The lessons cover almost everything you need to publish your first book. Topics include:
– Learn how to pick a niche that is profitable
– Keyword research
– Learn to create compelling titles that sell
– How to Design an effective and appealing cover
– Creating your Kindle book
– Get ready to publish your Book
– Learn to create a KDP account
– How to publish your eBook on Amazon Kindle
– How to view your Kindle eBook
– Learn how to receive excellent reviews on Amazon
– Learn to Market your eBook on the KDP select platform
– Promote your book with Facebook and Twitter
– Learn of other strategies to promote your books
– How to Boost your Keyword Rankings on Amazon
– Learn to setup your Amazon Author Central Account the right way
– Learn to properly monetize your eBook
Bonus lessons:
– How to overcome reviews that are negative
– Take it to the next level and earn ore by scaling up
– Long term strategies to make your eBooks more profitable
– Learn ways of managing and tracking your kindle eBooks
Each video lesson is 10-20 minutes long. You also get a few bonus lessons and several upsells. A PDF worksheet is included with each video, and you can ask questions in the comment section under every lesson. If you are a complete beginner, you will be happy to find that these lessons have been made as easy to follow as possible.
The lessons are great because they give you the run down and tell you almost everything you need to know from A-Z. Which explains why the first version was such a popular course. Although it misses a few points, especially when it comes to quality control and creating value for your audience, it offers beginners a launching pad to start on their Kindle publishing journey. By the end of the course, you will have set up your account and published your first eBook on Amazon. It also comes with a 30-day money back guarantee so if you are not satisfied with the product, you can always ask for your money back.
---
HOW DOES AMAZON DIRECT PUBLISHING WORK?
With Amazon Direct Publishing, you can self-publish your book and earn up to 70% in royalties for every sale you get. The best part is that you can join the program for free by registering your account, and uploading your books is also completely free. You set your own prices and you can make any changes to your listing at any time.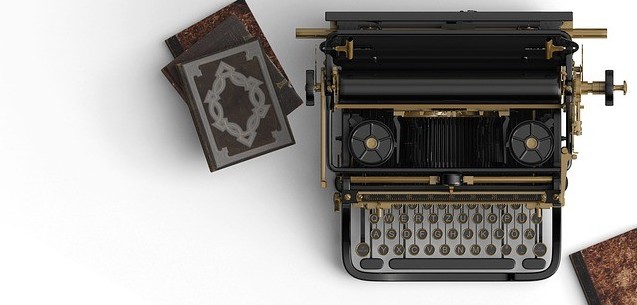 Amazon reviews your books and removes anything that is pornographic, offensive, illegal, in the public domain, or if your account is flagged as having poor customer experience. This means that if too many readers leave a negative review, it will be taken down. One of the biggest mistakes that people make is submitting poorly formatted work, which leads to poor customer experience. An easy fix for this is to simply format your book well before releasing it.
Another factor that Amazon looks out for is whether it is easily legible and easy to read on Kindle devices.
If your book checks all the right boxes, it will be published and made available to all Amazon Kindle users. You can then start earning from every sale of your book. Keep in mind that Amazon only remits funds off over $100, which means the way you price your book can help you hit that target sooner or later.
---
SO, DOES IT WORK?
It is possible to make some cash with Kindle Money Mastery 2.0. However, what they do not tell you is that making money on Kindle is never as easy as it sounds. It takes lots of time and effort, and you have to also keep in mind the way Amazon works.
Amazon only pays a minimum of $100 made from book sells via check or wire transfer. If you want your books to sell fast, one strategy is to set the price low, which means although you will make more sells, it will also take you longer to hit the minimum threshold. Amazon also pays for sales made every other month, so if you make $100 in August, you will get your check in October. So, if you are looking for quick cash, this is not where you will find it.
If you go the Kindle Money Mastery 2.0 way, you will quickly realize that writing and publishing just one book simply won't cut it. You need more. You will have to pay other ghostwriters out-of-pocket, and this will cost you more money. Also, the standard and quality of your books may not be something you can be proud of, and this can hurt your brand somewhere down the road.
However, if you are a complete beginner in this industry, Kindle Money Mastery offers a great launching pad. It is also a good place to start for someone who simply wants to make some money with Kindle without worrying too much about the quality of the content they put out.
---
THE DARK SIDE OF FAKE EBOOKS ON AMAZON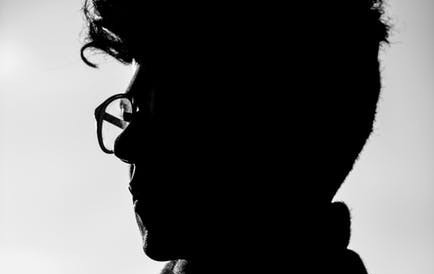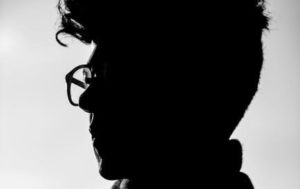 Amazon has made self-publishing books extremely easy. And the fact that the internet is great for hiding your identity means that you can adopt any persona you want. You can even set yourself up as an expert author, and buy reviews to make your work stand out even more. It is perfectly legal to use a pen name and craft a suiting background story for yourself on Amazon Kindle. In fact, the platform allows up to 3 different personas.
What does this mean? Well, since it is extremely easy to be a fake author, and even easier to get glowing reviews on your work, as can be expected, many people are doing it. You don't even have to write the work yourself. You can pay writers in other countries to write books for you, slap your name on them and start making money on Amazon. The result of this has been a huge surge of poor-quality eBooks and other written work on the platform. The fact that nearly all of them have really good reviews means that it is difficult for the average buyer to distinguish between what is of value and what isn't, and they often end up spending money on mediocrity.
It is an extremely easy way for internet marketers to make money online. Some of them have upwards of 100 eBooks on the platform, and they earn thousands of dollars month after month. However, legitimate authors who put in lots of work in their craft creating high-quality content for their readers are the ones who lose out.
Sometimes, as a legitimate author, if you do not resort to paying for reviews, instead relying solely on organic reviews, you may find that your book does not do too well. You may be forced to make your work free to attract downloads and subsequently, reviews, which hopefully will make you more attractive to future buyers. However, by doing this, you will be clearly missing out on lots of potential revenue. Plus, the easier route of ordering your reviews on Fiverr costs much less, usually only $5 for several reviews.
In the end, overall quality suffers. People who deserve to be at the top don't get there. Others who are happy to bend the rules get all the nice spots at the top. The consumer ends up getting ripped off, and the self-publishing industry gets a bad rep.
---
IS IT WORTH IT?
Kindle Money Mastery 2.0 costs $97. It teaches you the basics of self-publishing with Amazon, and guide you on how to get started and get your first book to go live. However, is it worth it?


If you follow everything the course says, you will probably make some money off of it. However, before you do, you will have spent quite a bit of your own money, and recovering it will take some time. Besides the $97, there are a bunch of upsells within the course that promise to show you even more tricks. You will also have to pay out-of-pocket to have your eBooks written, and since you need several eBooks before they can make any sort of impact, you will have to pay quite a tidy sum collectively.
In this way, the course may not be worth that asking price. While the training is great for beginners, and it really does help you get started with Kindle, there are far cheaper ways of doing it. In fact, you can get most of this information in blogs and forums all over the internet for absolutely free, with none of thee unnecessary upsells. I strongly believe that it could be a much cheaper course. $97 is quite expensive.
Although the course has value, some of the methods are flawed. By placing the focus on quantity over quality, it is clear that all that matters here is making as much money as possible, even at the expense of your readers. This can be a slippery slope, especially if you are trying to build yourself and your business into a profitable brand in the long term. I am a firm believer in working on one thing until you are proud of it before moving on to the next.
However, if you are a beginner who is simply looking for a place where all this information has been compiled for you and presented in a simple and easy to grasp format, then this course might be worth your money. It is all there in easy and accessible format. That in itself has value. Only you know if it has $97 worth of value.  Remember that there is 30 day money back guarantee, so you can try it out and see if you like it or not, with zero risk
---
FINAL THOUGHTS
Kindle Money Mastery 2.0 can actually make you money on Amazon. The course will prove useful to you if you are a complete beginner in Amazon self-publishing. However, if you already have a background in publishing eBooks to Kindle, this is only an introductory course and you may find it very basic. Also, if you are a good writer who does not wish to compromise on the quality of their work, this might not be the best fit for you.
The focus of Kindle Money Mastery 2.0 is simply to get you churning out as many books as possible in the shortest time possible. Quantity over quality is the name of the game here. Essential skills that you need to have as a self-publisher, such as creating a good customer experience by making your work easy to read, are simply brushed over and not elaborated on.
Ernest Hemingway famously said, 'I write one page of masterpiece to ninety-one pages of shit. I try to put all the shit in the wastebasket.' As a good author, your primary role is to provide your audience with content of value. It is better to publish one good book that 100 mediocre books. Focus on writing the best book possible and legitimately get on the best-seller's list and be celebrated for your efforts, instead of just thinking about making fast cash.
Kindle Money Mastery 2.0 is an ok product that will provide some value to some people, especially beginners in self-publishing. However, if you believe in quality over quantity, you will be better off setting up your own website, building your own niche audience, before self-publishing one or two books and marketing it to them. When you have an existing audience that already loves your content, it is very easy to get on the best-sellers list using only legitimate verified purchase reviews.
CLICK HERE FOR MY #1 RECOMMENDED METHOD TO MAKE MONEY ONLINE!
Whatever you decide, I want to thank you for visiting my blog.
To your success!
Mike A