Welcome to my Jerky Direct Review!
There are a variety of ways through which you can earn an income online today, with some of the most popular being affiliate marketing and multi-level marketing. Despite being well-known, the latter of the two is also very divisive especially since many MLM-based companies have turned out to be scams that have caused a lot of people to lose faith in this type of business model. Jerky Direct is a unique MLM that has been making waves for quite some time – this review takes an honest and unbiased look at the company to determine if it is legitimate and worth investing in.
---
WHAT IS JERKY DIRECT?
Jerky Direct is an MLM company that was launched by Roger Ball in 2004 which specializes in the retail of beef jerky. A few years after the company took off, it began to steadily decline due to the lack of support from its parent company. Distributors were left to fend for themselves and grow their teams on their own. This decline continued until July 2016 when the company was finally closed down by management.
Upon closure, a group of distributors who had worked with the company saw it as an opportunity to relaunch the business. Jerky Direct was then purchased and relaunched in the next month of the same year, with Daniel Jay serving as the CEO and owner of the company.
Jay has supposedly worked in the multilevel marketing space for over 13 years and has also worked as an affiliate for Empower Network.
---
WHAT PRODUCTS ARE OFFERED BY JERKY DIRECT?
As previously mentioned, Jerky Direct offers beef jerky which comes in a variety of flavors. Jerky Direct offers two specific styles of beef jerky:
This is a thick cut type of beef jerky that comes in two lines: 100% natural and 100% fresh. Jerky Direct offers four flavors across these two lines, which are original, BBQ, peppered, and smokin' hot.
This is a type of beef jerky that is thinly cut. Jerky Direct offers six flavors of southern style beef jerky, including original, smoked, sriracha, mesquite, hot chili lime, and teriyaki.
According to the company's website, the beef jerky is made by "Master Jerky Maker" who has supposedly been fine-tuning the formula of the ideal beef jerky for over 16 years. There is no explanation given for who the "Master Jerky Maker" is.
The beef jerky is minimally processed, with no artificial ingredients or nitrates used. Jerky Direct exclusively uses fresh ingredients, and their products are supposedly made in a USDA certified kitchen.
The retail price for a product pack is $21.75. A product pack is made up of two 2.5oz (70 grams) bags of beef jerky in your selected flavor.
---
HOW MUCH DOES IT COST TO BE PART OF JERKY DIRECT?
To join Jerky Direct as an affiliate, you are required to pay a membership fee of $15.95. However, if you want to start earning commissions as detailed in the compensation plan (more on this in the next section), you are required to either make a sale or buy one of the products that are sold by the company.
Once you pay the $15.95, you will gain access to a back-office as well as a personalized website. You will also receive a guide on how to get started with Jerky Direct.
---
THE COMPENSATION PLAN
The Jerky Direct plan for compensating affiliates requires that you sell their product packs to retail customers. Residual commissions can also be earned by affiliates and are paid out through a unilevel payment system. Additionally, affiliates also earn commissions when they bring in new recruits who sign up as well as order a product pack.
Commission qualification
For an affiliate to start earning a commission, they are required to either sell or buy one of the product packs from the company.
Recruitment commissions
When an affiliate that you recruit signs up for a membership in the company and buys a product pack, you will earn a commission of $5. Per product pack that they order.
Residual commissions
As previously mentioned, residual commissions earned by affiliates are paid out through a uni-level compensation setup. As you might know, in a uni-level compensation structure, a person is at the top of a team and other affiliates that they recruited is placed directly placed under them (first level).
If any of the affiliates on the first level bring in new members, they will be placed on the second level of the affiliate's unilevel team. If any affiliates on the second level recruit other affiliates, these new members will be placed on the third level, and so on. In theory, this structure can keep growing to an unending number of levels, with the only limit being the number of new affiliates that are being brought in. with the Jerky Direct MLM structure, affiliates get to receive commissions up until the seventh level of their grid.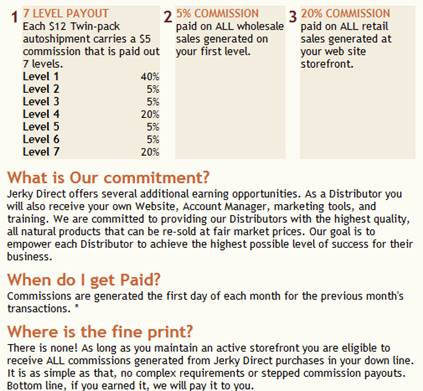 Keep in mind that as an affiliate, you earn commissions based on direct retail sales as well as affiliate orders made beyond the second month. Each Jerky Direct product pack generates a commission of $5, an amount that is shared down the seven levels of the unilevel MLM structure as follows:
You will earn a 40% commission on the sales that are made by recruits you brought in. This translates to $2.
Level 2 and level 3 purchases
You will receive a 5% commission on the sales made by recruits that are on the second and third levels of your unilevel structure. This translates to 25 cents.
You will earn a 20% commission on the sales that are made recruits on the fourth level of your unilevel structure. This translates to $1.
Level 5 and level 6 purchases
You will receive a 5% commission on the sales made by recruits that are on the fifth and sixth levels of your unilevel structure. This translates to 25 cents.
You will get a 20% commission on the sales that are made by recruits on the seventh level of your unilevel structure. This translates to $1.
---
PROS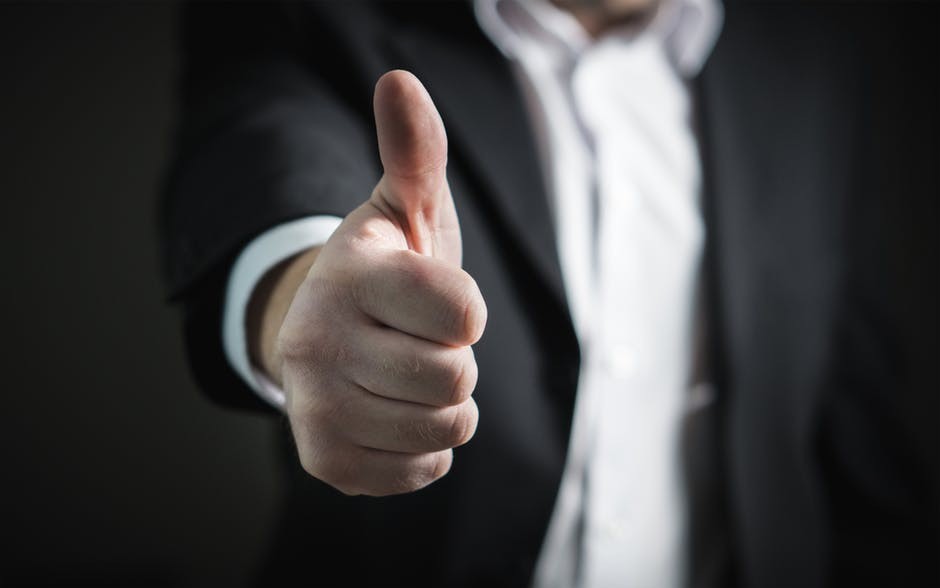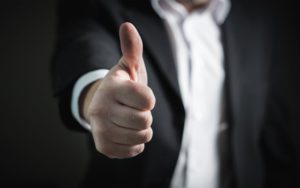 The compensation plan is simple
The compensation plan is simple and straightforward, which is something that you will not often find in most MLM companies. There are no confusing requirements that don't spell out how you are supposed to earn money nor are you expected to hold parties to sell their beef jerky to family and friends.
The niche that the company focuses on is unique
It is not every day that you will come across a beef jerky business, especially in the multi-level marketing niche. This is a nice change from all the health and wellness products that have flooded the market and resulted in some companies getting completely edged out of business. Jerky Direct targets a unique group of customers, which means the competition for customers is yet to overwhelm the company.
The starting cost is affordable
To become an affiliate with the company, you are required to pay a membership fee of $15.95. This is quite affordable for most prospective new members, unlike with some other MLMs where you are expected to pay hundreds of dollars just to become a member.
---
CONS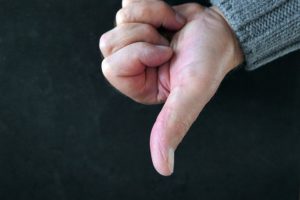 Jerky Direct has an unreliable history
If you intend to work as an affiliate for a company, you want to be completely reliable. This is because you will be spending a significant portion of your time promoting their products, so you will want it to stick around to continue to earn an income. However, the history of Jerky Direct is anything but reliable.
As previously mentioned, the company was officially closed in 2016. This means that the affiliates who worked with the company at that particular time lost their income as well as their team structure. That being said, Jerky Direct was successfully relaunched by a group of affiliates, relying on the same principles that it had initially followed. This means that the overall approach of the new company is almost the same as what it was under the old management.
This is very concerning, especially since the relaunch was not too long ago. Newer MLM companies are always susceptible to folding even before they fully take off. Furthermore, the fact that Jerky Direct was closed once before could mean that there isn't enough demand for their product to keep the company afloat. Consequently, there could be quite a risk in investing in Jerky Direct in the long term.
You have to keep recruiting new affiliates
Unless you have family and friends who will readily sell beef jerky and are also willing to recruit other people to do the same, working as a Jerky Direct affiliate is not the easiest way to make money online. You will inevitably require top-notch online marketing skills as well as a thriving platform that has a lot of visitors who could potentially serve as customers that will buy the products you are selling. The people that you bring in to the business will also need similar recruiting skills to allow you to build your unilevel structure for your earnings to increase. Just like with any other MLM company, the recruiting aspect is very time-consuming and is not for everyone.
There is not much money to be made
MLM business models have become very popular as it usually means that companies don't have to spend too much money when it comes to paying their employees. In most cases, affiliates/distributors do most of the work by buying, selling, and promoting the products, and only get to make earnings in the form of commissions and bonuses. After doing all that work, the payouts are far from impressive and certainly not worth the effort you are required to put in.
The products are unreasonably priced
Customers are expected to pay $21.75 for two 2.5oz bags of beef jerky. This is not cheap especially when you compare the pricing to that of other online retailers or even what you will find in the supermarket. The unreasonable prices could discourage customers from buying products from the company, which inevitably means that as an affiliate, you will have a harder time selling products and earning commissions.
No information is given on what affiliates earn
Jerky Direct does not provide an income disclosure statement that prospective affiliates can read through and determine what affiliates that work with the company earn on an average. This may be a non-issue for some, but the lack of transparency in this particular area is quite concerning. It would have been a bit more encouraging to see the average income figures of the company's marketing partners to allow interested affiliates to have an idea of what they can expect to make.
---
VERDICT
Jerky Direct is a legitimate company, but when you take into consideration the lack of an income disclosure, the unreliable history and pricey products, it is hardly the most ideal company to invest in. Additionally, because Jerky Direct is an MLM, there earning potential working as an affiliate is very low, and in the end, only those that are the very top will get the most out of the company in terms of earnings. For these reasons, I would think twice before working with the company.
---
WHAT IS BETTER THAN JERKY DIRECT?
I believe that Affiliate Marketing is a superior way to make money online.  It does not require you to invest large sums of money and it does not force you to sell products to your friends and family (that they may not want).
In addition, MLM has a very complicated history because of the countless high profile scams that have been uncovered.
Affiliate marketing requires no pushy sales, no inventory, and no shipping.  You earn commissions by helping your readers solve problems!  It is fulfilling and meaningful.  It also has unlimited income potential.
Having said all that, affiliate marketing is not a get-rich-quick scheme.  It requires hard work and some level of knowledge.  I can help you with the knowledge you will need to succeed.
CHECK OUT MY TOP RECOMMENDED AFFILIATE MARKETING TRAINING – START FREE!
I hope you take me up on my offer.  It is free and you have nothing to lose!  I'll see on the other side where I can answer any questions you may have!
To your success,
Mike Aha