iProfit is a new software that claims to be able to create "money pages" for you and instantly drive traffic to those pages, making you money in as little as 48 seconds. That sounds pretty insane, and from that claim alone I had my doubts about this product. However, I decided to give them the benefit of the doubt and take a closer look at what they are all about. Here is my honest and unbiased iProfit review.
Product Being Reviewed: Iprofit
---
WHAT IS IT?
iProfit is a product by Billy Darr, David Kirby, and Justin Opay. They claim that this software can make you money in seconds by channeling traffic to "money pages" that it automatically creates for you.
The iProfit website looks professionally branded, giving it that element of legitimacy and a no-nonsense business-only aura. Although it has the same key elements as many such product websites, such as the attention-grabbing header making a bold claim and the sales pitch video, it looks quite unlike any other product site so I'll have to give them props for that. But having a fancy website is one thing and offering a legitimate product is another completely different thing, so that remains to be seen.
The site has a simple layout. It has a logo on top and a header that claims if you are struggling to make money online, this new software will instantly create money pages with automated free traffic for sales in less than 48 seconds. This is a pretty bold claim, and I was curious to find out where all this traffic is going to come from.
Below that is the pitch video, which I will give you a complete breakdown of in a short while. Under the video is a big green button that you need to click to get started, along with a timer that lets you know how long you have before the price goes up. The initial offer is $47. I tried to wait until the timer ran out. The clock ticked down to zero then started up once again. The price stayed at $47.
Below this is a red band with a warning: the price increases every 30 minutes. It says you need to buy the product now because if you come back later you will pay more. Of course, this is all just a marketing tactic.
Next follows a bunch of fancy-looking infographics. The first one tries to show how the software benefits you. According to it, this is what the software does:
– Creates ready to earn money pages within only 48 seconds
– Drives targeted traffic to those money pages in a single mouse click for free
– Does not require any content creation or "grunt work" at all since everything is automated
– Creates an unlimited number of these pages, easily enabling you to scale your income
– Is based on the cloud, so you can use it from anywhere in the world on any device
– Is easy to use, perfect for complete newbies with no prior experience
– Works in every niche without any limitations
– Includes a free agency license worth $997 so you can use this for your clients
– Builds entire auto profit income streams without any effort or time dedication
Right off the bat, I had a few issues with a lot of these claims. They are clearly tailored for people looking for quick fixes to making money online. People who want lots of money instantly without putting in the work. It is people like these who fall for get-rich-quick schemes and end up losing even the little money that they had in the first place.
iProfit claims to be able to start making you money in 48 seconds, get you traffic in one click, all without any kind of content creation whatsoever, and working on auto profit so you will have to put in zero time and effort while getting an unlimited amount of money in scalable income. I couldn't help but laugh out loud when I read that. Why in the world would anyone give you free money for doing absolutely nothing? Things don't work like this in the real world, and they definitely do not work that way online. Only gullible people looking for quick fixes would fall for such outrageous claims.
For the purposes of this review, I decided to keep going. I gave them the benefit of the doubt and kept on looking through the site. The next infographic tells you that you are only 2 steps away from making money online. Step 1 is to grab your copy of iProfit and create a "money page", and step 2 is to click the "Traffic Button" to "flood your money page with free traffic and sales", all in 48 seconds or less.
The rest of the site is basically a long pitch, so before we go any further, let's head back and take a look at that pitch video. Here is its breakdown:
---
VIDEO BREAKDOWN
The video starts with the spokesperson telling you that it is possible to create ready to earn money pages with built-in traffic at the touch of a button in just 48 seconds or less. A pretty bold claim, I know. He says these money pages have been proven to put money in your pocket by driving 100% free targeted traffic at the touch of a button so you can profit from day one.
The spokesperson then introduces himself as Billy Darr, one of the founders of iProfit. Together with his partners David Kirby and Justin Opay, they have developed a "mind-blowing software" that puts money in your pocket at the touch of a button, allowing you to profit from day one. This software is called iProfit.
iProfit automates the process of making as much money as quickly as possible. The best part about it is that anyone can use it to make money fast, even if you are a complete newbie. The software handles the entire money-making journey for you.
The way it works is simple. It creates beautiful money pages in any niche with just a couple of clicks, without you having to do any grunt work such as writing articles, creating videos, creating images or anything else. But that's not all. Having been developed over the last 24 months, they have done more than automating the creation of the money pages. They also added free traffic generation at the touch of a button. So the software is the complete package when it comes to making money online.
You need to do very little work to use this system. All you have to do is add a few pieces of information into iProfit, click go, and you are set. iProfit will create a money page for you with built-in traffic in 48 seconds or less. All it takes is two steps: complete the form from any device to create your money page, then click a button to flood your money page with traffic that converts to cash.
Billy then says that with this software, you can start living the laptop lifestyle, giving you the freedom to live your life as you see fit.
He says iProfit is cloud-based, so you can access it from any device and from anywhere in the world. All you need is an internet connection.
He then says that this product will cost you a lot less than it will make you. He and his partners never price anyone out of accessing their software, so they are not charging a monthly subscription fee during this introductory launch period. Since they are in the launch phase, what this means is that you can get lifetime access to the product for an extremely low price. The catch is that the price is being raised every 30 minutes, so you need to act now to get it for the lowest price.
Buying the product also gets you bonuses worth thousands of dollars and a 30-day money back guarantee. So it is absolutely risk-free. But you need to act fast to get all these for cheap. Simply click the button to get instant access to the product.
And that is the end of the video. I liked the fact that it was short, simple and to the point, without being overly repetitive. There is also no personal stories to make you act emotionally, or images of flashy cars and all the houses you could own when you use this product. However, I did not like the false scarcity that they are trying to create by saying the product's price is constantly rising. This is an outright lie.
---
THE REST OF THE SITE
As I mentioned earlier, the rest of the site is basically a long pitch, saying almost exactly what is mentioned in the video. It starts with income proofs, something that was missing in the pitch video. Next is an explanation as to why people fail to make money online (they say it is because those people fail to make sales), before finally being given the good news: you are about to discover your breakthrough to traffic, sales, and freedom!
We then get re-introduced to the founders: Billy Darr, David Kirby, and Justin Opay. These are all real internet marketers and actual product authors, so at least they are not hiding behind personas. A quick Google search on any one of them will reveal that they have partnered up a bunch of times in the past, creating products like Video Profit Machines and Auto Affiliate Machine.
They start by telling their story, about how they were trapped in the vicious cycle of always going after the newest shiny product that came out and getting disappointed time and time again. Eventually, they discovered a proven method of making money that works in any niche, and they decided to automate it and package it into iProfit. They show a few income proofs, make more bold claims, then tell you that if you buy this software today, you get the software, customer support, make money video training worth $297, an agency license worth $997, and a $100 a day real-life case study to show you how they are making $100 a day from one of their accounts, which is valued at $497.
You are then told that anyone can make money with iProfit, all you need is the desire to succeed. But why are they willing to share this software, you ask? Well, they say that since iProfit works for any niche and they already have tens of thousands of products that they can promote, they realize that there is space for everyone to make money with this software working side by side with them. How benevolent of them!
They immediately go on to contradict themselves by saying that despite the fact that they want to help as many people as possible to make money online, they still want to keep iProfit to a select few, so they will be closing the site soon without any prior notice. So you need to act fast or risk missing out.
More sales pitches and promises of the kind of life you could be living follow that. These are then followed by testimonials, but the people featured are all simply randomly generated names and stock photos. They then insist that the price of the product is rising every 30 minutes and that they are not trying to create fake scarcity to profit. But we have already established that that is exactly what they are doing.
Next comes the bonuses you will be getting for free when you buy iProfit immediately. They say these bonuses are worth $6,485 and they include:
– Premium Bonus 1: Secret $10K A Month Training Call valued at $2,997. This is an invitation to a secret training call that will teach you how to go from zero to $10,000 a month.
– Premium Bonus 2: The Six Figure Mindset valued at $1,997. This is a training series to "reprogram" you to attract success and become a success.
– Premium Bonus 3: Sale in Seconds Method valued at $997. This shows you how to use your computer and an internet connection to generate instant sales and profits for when you need cash urgently.
– Premium Bonus 4: Premium Agency License valued at $997. This allows you to use the product for your own clients
– Premium Bonus 5: 3 Best Selling Software. This gives you access to products that have sold thousands of copies. They will help you get more traffic, leads, and sales.
The bottom of the page ends the text pitch. You get a 30-day money back guarantee by buying this product. They say the actual value of everything you will be getting with this product is $9,073, and the normal price is $297, but for a one-time investment of just $47, you can have it all.
Finally are the FAQs and the disclaimer, where they try to avoid any liability that can come from any one of the wildly inaccurate claims they just made. Here is what is said in the disclaimer and nowhere else:
Also, if you try to exit the page without buying, you keep getting one of two popups: one offering you a $5 discount, and the other offering you the first video for free. The catch here is that they need your name and email account.
---
HOW DOES IT ACTUALLY WORK?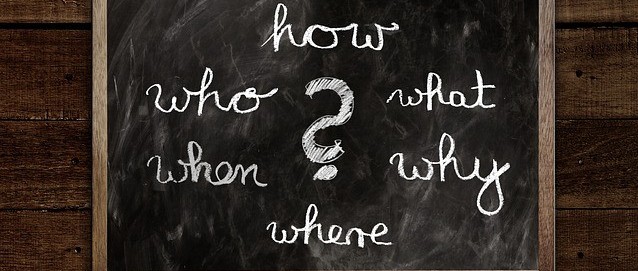 From my research, I was able to learn a few things about how this product actually works. I found out that buying the software gives you instant access to the training, which they claim is worth $297. This training is just a series of 5 videos:
1. Overview: a brief 4-minute introduction to iProfit
2. Accessing the Software: how to register for the software (2 minutes)
3. Finding Offers: basically, he says go to Warrior plus and JVZoo and pick the top 10 products. You are not told how to get your affiliate links from the vendors. (2 minutes)
4. Your First Campaign & Getting Traffic: how to fill the template in the software. No mention of how to get the bonuses that are required in the software. (4 minutes)
5. Case Study: the case study is outdated and about video marketing. (3 minutes)
So, the training leaves out all the most important things. You can probably get them from the upsells if you want, but this will be after forking over a total of about $400.
When you use the software, you will find out that it really does create money pages for you. But these money pages are neither "beautiful" nor "proven to convert". As it is, most people do not buy products from elaborate sales pages with pitch videos. The money pages this software creates have no pitch video, no sales pitch, and an empty slot for bonuses; which you can't fill because you have no products of your own. The rest of it is simply buttons for people to click if they want access to the product you are promoting.
When it comes to the free traffic generation, things get even worse. You need to connect the software with your Blogger account, along with your Twitter, LiveJournal, Instapaper and Write social accounts. The software will then promote your money page to the people in your circles in these platforms. Of course, what this means is that all your friends and your professional contacts will get spammed, and they will hate you for it.
So basically, iProfit is a bonus page builder.
---
IS IT WORTH IT?
I do not believe iProfit is worth the asking price at all. It is a substandard product that seeks to get as much money off you as possible. The sales pages you get out of it are useless, and it relies on spamming your contacts for the traffic it promises.
Will you make more than $47 off it? Highly unlikely. But at least you can get your purchase price back by taking advantage of the money back guarantee that comes with it. However, if you buy any upsells while inside the platform, you will never see that money again, because the 30-day money back guarantee does not cover upsells.
The only people who are actually going to make money off this product are the founders. For this and several other reasons that I have elaborated on here, I cannot recommend this product.
---
VERDICT
Anyone who has read my blog for a while knows that I am a huge advocate of only promoting products that you have tried yourself. iProfit advocates for the exact opposite of this. In the training videos, you are explicitly told to "just grab what the sales pages say and use that." This is their solution for the problem of having to do "grunt work." They recommend that you look through JVZoo and Warrior plus and promote any one of the top selling products to your audience.
Of course, being at the top does not automatically mean that you are the best. Often, especially in the internet marketing space, it only means that you spent the most money promoting your product. When you promote such products without trying them out first, you risk recommending something substandard to your audience and thus betraying their trust.
iProfit is an affiliate marketing product, but I think this product is fundamentally flawed. It portrays affiliate marketing as a shortcut to wealth creation when in reality it is a journey that takes time. You need to offer value to your audience and make them realize that you are out to help them and not just to make money off them.
Affiliate marketing, just like any other brick and mortar business, takes time and hard work to build. Chasing after get-rich-quick schemes is one of the main reasons why people fail in it. You need to be smart and know that products like iProfit exist only to make their creators money and nothing else.
CLICK HERE FOR MY #1 RECOMMENDED AFFILIATE MARKETING TRAINING!
Whatever you decide, I hope this iProfit review has at least helped to steer you in the right direction. Good luck!
To your success,
Mike A