Welcome to my Fancy Hands Review!
Working from home is a desire for many people as it usually means you get to work in an environment you are comfortable in, plus you also have more freedom in terms of time management. Online opportunities have made stay-at-home jobs more accessible, with the likes of affiliate marketing and freelancing being particularly popular. Another way that you can earn an income online that has become increasingly popular in recent years is by working as a Virtual Assistant (VA). Here is an honest and unbiased review of a platform that promises to help you earn an income online through this innovative strategy to determine if it is worth your time.
---
WHAT IS FANCY HANDS?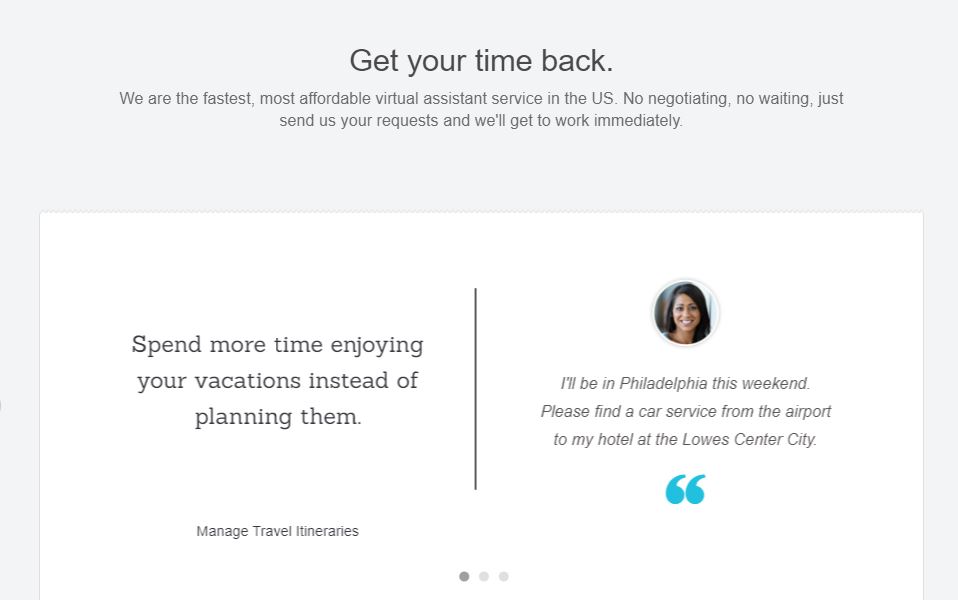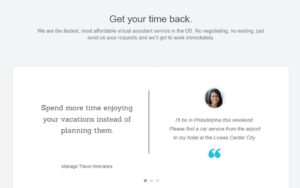 Fancy Hands is a US-based virtual assistance service that was founded in 2010 by Ted Roden in New York City. It provides you with the option to work as a virtual assistant and get paid for the number of tasks that you complete. As an assistant, you get to look through the tasks available and choose what to accept or pass on. Some of the tasks that you may come across include:
Conduct online research
Get refunds for people
Handle scheduling for customers, including business and doctor appointments
Do shopping for customers
Make and return phone calls
Find hotels that are of a specified standard
Compare prices and find the best price
Data entry
Manage a social media page for a customer
Book flights online
Rent a car service
Prospective customers visit the website with a task or job that they need to be dome. The task is delegated to Fancy Hands, then the company assigns it to one of the available assistants. Once a customer sends a request, an assistant can accept it immediately or within 24 hours, depending on the type of request that has been made.
---
GETTING STARTED WITH FANCY HANDS
To get started working with Fancy Hands, there are some requirements that you are expected to meet:
You must have top-notch communication skills. This is important because your tasks entail people telling you what to do, and you have to be able to understand what they need to be able to clearly respond to them.
You need to have a reliable internet connection and a computer
You are required to have an audio headset (that features a microphone), although in some cases iPhone headphones should work just fine.
You have to live within the United States
To become an assistant, you have to go through the application process which is only available to residents of the US. Additionally, you need to have the Chrome browser on your PC and also have your own Gmail account. This is necessary because some features that you will come across on Fancy Hands are only compatible with Chrome, and Gmail is the main platform used for authentication.
As part of the application process, you have to take an aptitude test, which is just a simple questionnaire that is meant to determine if you are able to locate basic information online (for instance, the cross streets of a well-known deli) as well as have general admin knowledge ( for example, how to navigate Microsoft Word formats and Google Docs). The aptitude test also includes questions on grammar use as well as a section where you have to submit a recording to prove that you have a clear speaking voice and a friendly demeanor when speaking to a customer.
If you get approved, you will can then login to your account and view a dashboard where a variety of tasks will be displayed along with the amount you get to earn once you complete them.
---
HOW DOES FANCY HANDS WORK?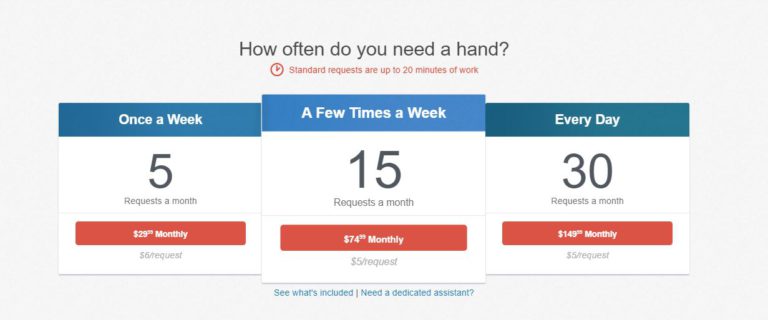 Customers/employers can send two types of requests; live requests and standard requests. A standard request is typically 20 minutes worth of work whereas a live request is 10 minutes of live chatting. As a virtual assistant, you can answer standard requests within 24 hours. If the request that an employer sends will take more than just 20 minutes of work, you are required to assess the amount of time that it will take you to complete it and consequently use the fitting amount of requests to finish the job. You then have to confirm with the employer before moving forward. Standard requests are ideal for tasks that require a third party to respond, research, or back and forth coordination.
An employer also has the option to make a recurring request, where they can set it to repeat monthly, weekly, weekdays, or daily. Recurring requests are typically used for things like haircut appointments or research that needs to be done regularly.
When an employer makes a live request, you will be connected with then via webchat or an SMS text. Once the connection is made, you can then chat with them in real-time. Employers typically use this option when they intend to make a request which they expect to be answered within a short period, like price comparisons, phone calls, or looking for recommendations on where they can go. Live requests are usually charged by the minute, so if the request that an employer sends takes 12 minutes for you to complete, they will have used 2 requests, but still, have 8 minutes left to use of that second request.
When you claim a task posted by an employer, you are required to start working on it right away. As a result, you don't have the option to log in, claim a task, and then put it off till later in the day. You can only work on one task at a time, and upon completion, you can move on to the next one. It is worth noting that in some cases, you won't be able to complete a task right away. For instance, if an employer sends in a request at 2:00am that requires you call their stylist to set up an appointment for them for a haircut, you have no option to wait until the salon is open the next morning so that you can place the call and complete the request because the salon will most likely be closed that late into the night.
When you opt to accept a task that can't be completed right away, you are allowed to put it on hold (by leaving a note) and move on to the next task you want to handle. You will then be reminded to tackle the task that you put on hold at the time that you set your note for. Whenever you put a task on hold or complete one, it is sent to the Mentor Queue where anther Fancy Hands virtual assistant will go through it and either send it off to the employer or return it to you so that you can work on it accordingly.
---
HOW DO YOU GET PAID?
Just like with any other type of job, it is important to be aware of the payment terms before you put in your time and effort. With Fancy Hands, you can expect to get paid depending on how fast you are at completing the tasks presented, the time of day, and how complicated the task you choose to tackle is. As you get started, the tasks that you handle pay anywhere from $3 to $7 per task and can go up from there, or so they say.
If you are interested, you can be promoted to a managerial type position, where your responsibilities will include managing other virtual assistants and helping to ensure that everything runs smoothly.
Payments are sent out by Fancy Hands via Dwolla, which means that you receive cash instead of rewards for your efforts. The money goes out every other week (specifically every other Tuesday)
---
PROS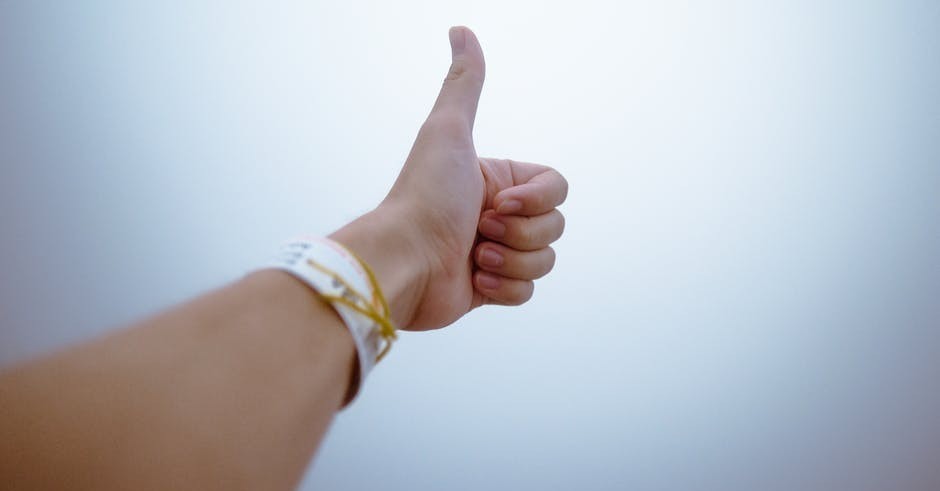 It is quite common to find online platforms that pay in the form of rewards, which in my opinion is less beneficial than being paid in cash as you are more limited in how you can spend it. Fancy Hands pays virtual assistants in cash, which is a nice change of pace.
You can work on requests whenever you want
Working for Fancy Hands allows you to manage your time and choose when you want to complete tasks. This means that you can log in to your account and work on the requests posted by employers 24/7. Although the platform is based in the US, prospective customers come from all over the world, which means that you are highly likely to find some sort of work on the dashboard no matter the time of day or night.
---
CONS
As previously mentioned, payment for the tasks you complete tends to range anywhere from $3 to $7. This is not a lot of money, especially when you consider the fact that many of the tasks you are required to complete tend to take more than 20 minutes (more on that later). Although it can be one of the ways you make some extra money and might even sound like easy money, it is not well-paying enough to become a full-time gig.
The tasks may take much longer than expected
Unfortunately, you will come across many tasks that will require more than 20 minutes to complete. In such cases, you should be able to tackle as much work as is possible and hand it in at which point the customer will have to send in a new request for the task to be continued or completed. However, this is not always the case as the Fancy Hands support is more likely to prioritize the needs of the customer rather than your own, so you might have no choice but to work on the task you picked to completion.
There is no guarantee on the number of tasks available
Although you can work whenever you want, there isn't always a ton of tasks available on the dashboard. In many instances when there is not much work available, the few tasks that you will find are not the most desirable (they are either too complicated or take way too long).
In my opinion, it would have been more convenient to be able to receive payments weekly rather than every other week as offered by Fancy Hands.
You might not receive payments at all
Payments are not always guaranteed. This is because Fancy Hands pays you per task, and the customer has to approve the work that you complete before you receive your money. Although it does not happen too often, there have been complaints raised by virtual assistants who have worked with the platform regarding customers who fail to approve the work done.
Payments are only paid out via Dwolla
Payments are sent to virtual assistants solely through Dwolla, which is not the most popular payment service. Therefore, if you don't have a Dwolla account, you will have to go through the process of signing up before you start earning money with Fancy Hands.
It is exclusive to US residents
Only residents of the United States can apply to become virtual assistants on Fancy Hands. This shuts out interested parties from other parts of the world.
---
VERDICT
Fancy Hands is an undoubtedly genuine company as it offers those who are interested in a legitimate way of earning an income online.   If all you want is some extra money, then this will probably work for you.  Just be aware that you might find yourself investing a lot of time and effort in completing tasks that may simply not worth the pay. You will need to determine whether the time spent is worth the income you make.
---
WHAT IS BETTER THAN FANCY HANDS?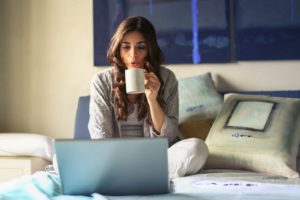 If you are reading this post I can assume that you are looking for a way to start your own business and to generate an income independently from a 9 to 5 jobs.  You may want to supplement your existing income, or replace it all together.  I know because I have been in your shoes.
There are many different ways to make a little extra money.  Here is a list of my top recommended methods to make extra money!
If you are looking at eventually replacing your income and gaining your financial freedom, surveys and task based work will not work for you. I suggest a different model.  One that has been used by countless individuals to create substantial incomes from the comfort of their homes.
In my opinion and experience this is the best way to get paid to work online.  I am talking about affiliate marketing.  It is a model that requires very little initial investment (less than $50).  It does not involve inventory, storage or shipping.
Read this article to learn more about what affiliate marketing is and how to get started!
Affiliate marketing is not a get-rich-quick scheme.  But with a little knowledge and some hard work, you will be surprised at the possibilities that will open-up to you!
I offer you the opportunity to learn the basic knowledge needed along with access to all the resources you will need to launch your online business.
CLICK HERE TO ACCESS MY TOP RECOMMENDED AFFILIATE MARKETING TRAINING – FREE!
I hope you take me up on my offer.  I will see you on the other side!
To your success,
Mike Aha