Everyone needs to make some money. That includes stay at home moms who have dedicated their lives to raising their kids. They need to make a little extra cash to supplement the family's income. If you are a stay at home mom, your entire life probably revolves around the kids and house work. However, you can also be a money maker while sticking to your regular schedule. This feat can be achieved by getting a part-time job.
Part time jobs for stay at home moms can be either offline or online, depending on your level of flexibility. Let's have a look at some of the best part time jobs for stay home moms. We will break this list down into two: the best offline jobs and the best online jobs for stay at home moms. Let's begin.
THIS IS MY #1 RECOMMENDED PART TIME JOB FOR STAY HOME MOMS
---
BEST OFFLINE PART TIME JOBS FOR STAY AT HOME MOMS
1. SUBSTITUTE TEACHER
If you have been looking for a flexible job as a part-time mom, this is one of the best ones. Schools are always looking for good substitute teachers to add to their rotation. And the qualifications for becoming a substitute teacher are usually pretty simple to meet. You may even be already qualified to apply for a sub position where you live. Just check with your school district authorities to make sure.
The best part about being a substitute teacher is that your work hours perfectly coincide with the time your kids are in school. On the flip side, you need to make sure your own schedule is as flexible as possible, because you can be called within an hour or even less of a class.
---
2. DELIVERY DRIVER
As a stay at home mom, you are probably used to running all over town getting stuff done. Why not make a little bit of cash while going about your daily routine? You can make money as a delivery driver, where through services like Uber Eats and Amazon Flex, you can dictate when you want to work and for how long you can work. You can also get a part-time delivery job at a courier company, the local florist or even a restaurant. The best part about getting a part-time job with a local business is that you may be given a company car to use or the business will reimburse your mileage if you use your own car.
Please note that you need to have your own car, and that it needs to meet certain minimum standards regarding make/model and age in order to drive for Lyft or Uber!
---
3. TUTOR
Are most of your afternoons completely open? You can get a job as a tutor and help kids understand subjects that they are having problems with at school. It is a lot like helping your own kids with their homework, except this time it is other people's kids and you will be going into greater detail in the coursework. It helps to have a good understanding of that particular subject, or if you have some special qualifications, you can even tutor high school and college kids. The best part about this job is that there are online services that allow you to do it, too, so you don't even have to leave the comfort of your home to be a tutor.
---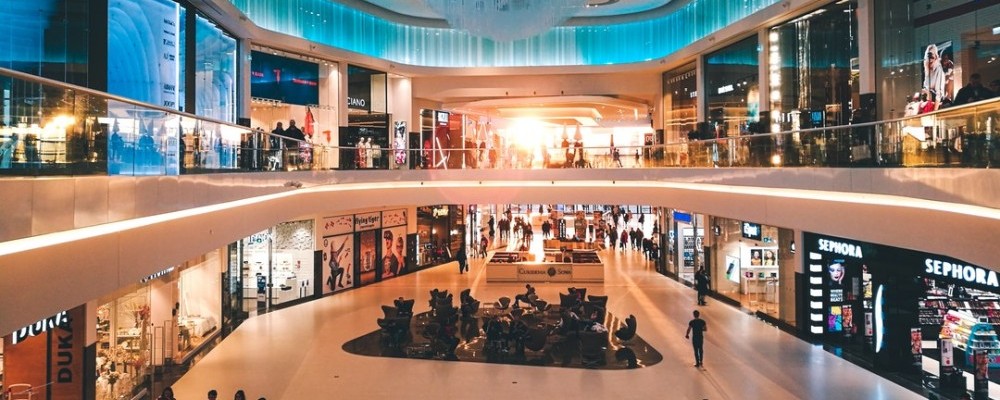 4. RETAIL
Working retail is a great way for stay at home moms to enjoy their passions. Depending on where your interests lie, there are always specialty stores looking to hire extra help. For example, if you are passionate about art, you can get a part-time job at a crafts store. The best part is that most retail jobs come with employee discounts. Just make sure you let your employer know exactly how available you can be. Retail jobs include everything from being the cashier, customer service representative, sales associate, stock clerk, or the inventory person.
THIS IS MY #1 RECOMMENDED PART TIME JOB FOR STAY HOME MOMS
---
5. DANCE INSTRUCTOR
Do you love to dance? Are you any good at it? Have you always wanted to make money as you get in shape? Well, say no more! This is the perfect job for you. One of the easiest ways to get certified is through Zumba's certification program, where you can become licensed within a day. After that, you can start teaching classes whenever you want.
---
6. SCHOOL BUS DRIVER
You already make that trip every day anyways. Why not become a school bus driver and help every other kid get to and from school, too? All you have to do to get started is get a commercial driver's license and apply to your school. The best part about this job is that it almost perfectly aligns with your own children's school hours, and you will always know when your kids leave school.
---
7. JOIN A CLEANING CREW
Cleaning crews have a lot more flexibility than most people think. You can work part-time in the mornings, say as part of a hotel cleaning crew. You can also choose to work evenings tidying up offices or places that remain closed at night. Some private run night cleaning crew positions even allow you to bring your kids along, so if you do not have a sitter, you can simply bring them with you and let them watch you vacuum the place.
---
8. MASSAGE THERAPIST
To do this job, you have to get licensed first. However, once you get licensed, you will be able to build your own list of clients and control your own schedule. Massage therapists can make pretty lucrative incomes depending on who their clientele is and how long they are willing to work. Most self-employed massage therapists go to the client's home or offer the services in their own homes. You can also get contracted by a fitness center, a rehabilitation center, a hotel or a spa.
---
9. CALL CENTER REPRESENTATIVE
Call Centre Representatives answer phone calls and offer solutions for a living. Many call center jobs allow you to work hours that are convenient for you, which means you can work when the kids are at school or during the weekend. To get started, all you have to do is apply for the job. Places that typically hire call center representatives include banks, utility companies, political campaigns, telemarketing firms, travel agencies and mail order companies.
Best of all, many companies let you do this work from the comfort of your home.  All you need is a good laptop and an internet connection (they may even provide the laptop)
---
10. DO WHAT YOU DID BEFORE THE KIDS CAME
What was your profession before you became a mother? Many jobs can often be revived and transformed into jobs that will perfectly suit you as a stay at home mom. For example, if you were an accountant or a marketer, you can simply start offering those services again. You can become a consultant to companies or establish your own small business right there at your home.
---
BEST ONLINE PART TIME JOBS FOR STAY AT HOME MOMS
Truth be told, it is often nearly impossible for some stay at home moms to leave the house, especially when the kids are still young. If you fall into this category, it may be difficult for you to do most of these offline jobs. Luckily, there are online alternatives that you can look into. Here are some of them:
Here is an article I wrote about online jobs with no fees
1. BLOGGING
Blogging is one of the most flexible jobs that a stay at home mom can do. It also has a huge earning potential, especially if you put in the time and do it well. The one thing that makes blogging so great is the fact that it is completely on your own schedule. That, and the fact that anyone can do it.
The one biggest reason why most people fail at it, however, is that they think blogging is an easy way to make money online, and they get into it expecting to make boatloads of cash next week. The truth is, this is not a get-rich-quick scheme. If you are not willing to put in the time and hard work, you will probably not be a successful blogger.
THIS IS MY #1 RECOMMENDED PART TIME JOB FOR STAY HOME MOMS
---
2. FREELANCE WRITING
If you enjoy writing, you can make money doing it professionally. People are always looking for blog content and content for their websites. It is almost impossible to meet this demand, which means you will never run out of work as a freelance writer. The best part about this job is that you can work from the comfort of your home, and as long as you get the work done, you will get paid.
---
3. SELL STUFF ON AMAZON
Amazon's FBA program is an opportunity for people to source products and sell them at a profit through Amazon. With Amazon FBA, all you have to do is buy a product at a lower price, mark it up and place it for sale on Amazon. You will then ship your products directly to Amazon. When they get sold, Amazon packs and ships them directly to your customers. Amazon also takes care of customer service for you. This is one of the best ways to start a small, simple business and scale it up.
At first glance, it may seem like a difficult proposition to purchase products at a low enough price to make a profit.  But the truth is that there are plenty of opportunities if you know where to look.  Target  as an example, has endcaps with products discounted up to 70%.  Many of those products are in demand in other parts of the country and sell for full price on Amazon.  You just need to learn where and when to look!
---
4. TRANSCRIBING
Transcription is another very popular online business. As a transcriptionist, you listen to audio files and type out what you hear. You will need a good ear for detail to do this job well, but there is no reason why you can't be very successful at it even as a complete newbie.
---
5. VIRTUAL ASSISTANT
Virtual Assistants have become very popular choices for businesses and busy individuals over the past few years. To become a virtual assistant, you need to have some knowledge of social media management and administrative tasks. Most of your duties as a virtual assistant can be learned on the job. Your work will revolve around administrative tasks, researching, graphic design, editing, data entry, among other such jobs. It helps to have some experience in these areas, but, like I said, you can easily learn most of them on the job.
---
6. SOCIAL MEDIA MANAGEMENT
If you already practically live on Facebook or Instagram, taking on this line of work could be the perfect fit for you. As a social media manager, your work will be to make posts on behalf of businesses, respond to inquiries, answer messages, and comment on posts. This can all be done from the comfort of your home as you lie on your couch sipping some hot cocoa. You can scale up your business and take on multiple clients, which could end up making you thousands of dollars every month.
---
7. DROP SHIPPING
Drop shipping involves selling other people's products on your own store. As a drop shipper, your job is to find a company that makes the products you like. You will then list this company's products on your site, making sure to list it at a higher price than what you are buying the product at. When a customer buys the product from you, they pay you your listing price, which is the price of the product plus your profit. In turn, you place an order for it at the company, giving them your client's shipping address. The company then ships the product directly to the client. How much you make with this business model entirely depends on how much work you are willing to put into it. The sky is the limit!
---
8. AFFILIATE MARKETING
This is hands down the best way for stay at home moms to make money without leaving the house. Do you often recommend products, services and places to your friends? Well, with affiliate marketing, you get paid to do exactly that.
Here is how it works: as an affiliate marketer, you refer people to a certain product or service online using a special affiliate link that is unique to you. When they click your link and make a purchase, you get paid a commission. That's it!
Affiliate marketing is simply a business model that allows you to earn a commission by promoting other people's products. You do not own any products yourself. A great example is when you recommend a specific book on Amazon Kindle to your book club. When they purchase the book using your affiliate link, you make some money as a commission of every book sold!

THIS IS MY #1 RECOMMENDED PART TIME JOB FOR STAY HOME MOMS
So why is it so great for stay at home moms? Well, here are a few reasons:
– It allows you to be your own boss. You get to pick the product you want to sell, where you want to sell it, to whom, and how much you would like to work every day.
– It has an uncapped earning potential. You can literally earn as much money as you want through affiliate marketing. There are people who have made millions off it. Basically, the more you sell, the more you earn. The sky is the limit!
– It comes with an unmatched level of freedom. Nothing beats making your own money doing what you love and enjoying your job. With no boss nagging you and no deadlines to make you constantly nervous, you can finally be free to live life the way you have always wanted to.
– The money you get is not that bad either. Earning a few thousand dollars every month will lead to your financial freedom. You will no longer have to go back to work, and you can finally take the kids to those vacation you have always been planning.
– Anyone can do it. One of the great things about this business model is that as long as you have a computer with an internet connection, you are good to go. There is no prior experience necessary.
– It also involves very low risk. Since you are not buying any products yourself or stocking up on any inventory, your own money is completely safe. All it takes is hard work and some time, and you can start making money with almost zero financial investment.
---
FINAL THOUGHTS
So there you have it. With this list of part-time jobs, you can easily decide what works for you and what doesn't. In the end, you can start making your own money as a stay at home mom. Who knows, with time, it can become a full time job earning you a regular livable income month after month.

THIS IS MY #1 RECOMMENDED PART TIME JOB FOR STAY HOME MOMS
To your success!
Mike A